Super Mario 3D World: Flower-9 Green Stars Location
Super Mario 3D World players can use the help of this guide to find all of the Green Stars in World Flower-9, Towering Sunshine Seaside.
You Are Reading :Super Mario 3D World Flower9 Green Stars Location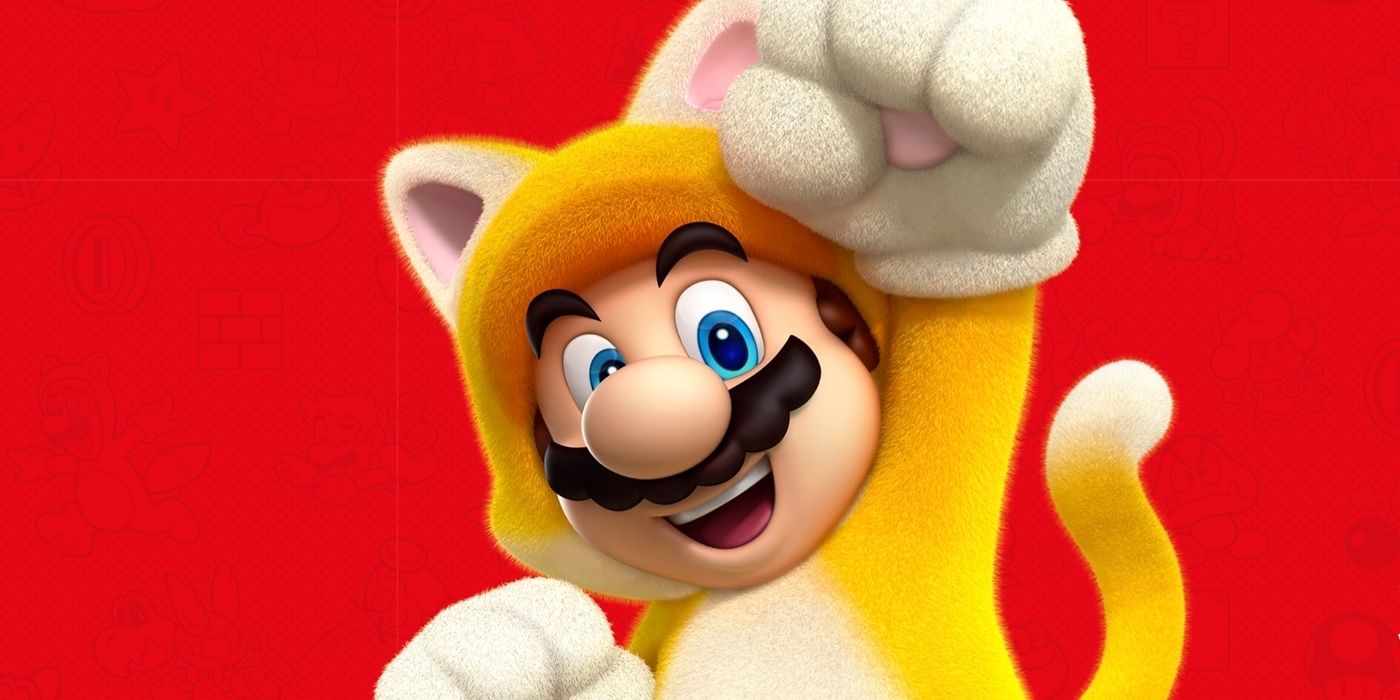 Super Mario 3D World + Bowser's Fury has many collectibles for Mario aficionados to track down with almost every single stage having three Green Stars and one hidden Stamp. World Flower-9, one of the more challenging post-game levels, doesn't have a Stamp, but this guide can help players track down the three Green Stars and can also find out how to actually finish the stage.
World Flower- 9 Green Star #1 Location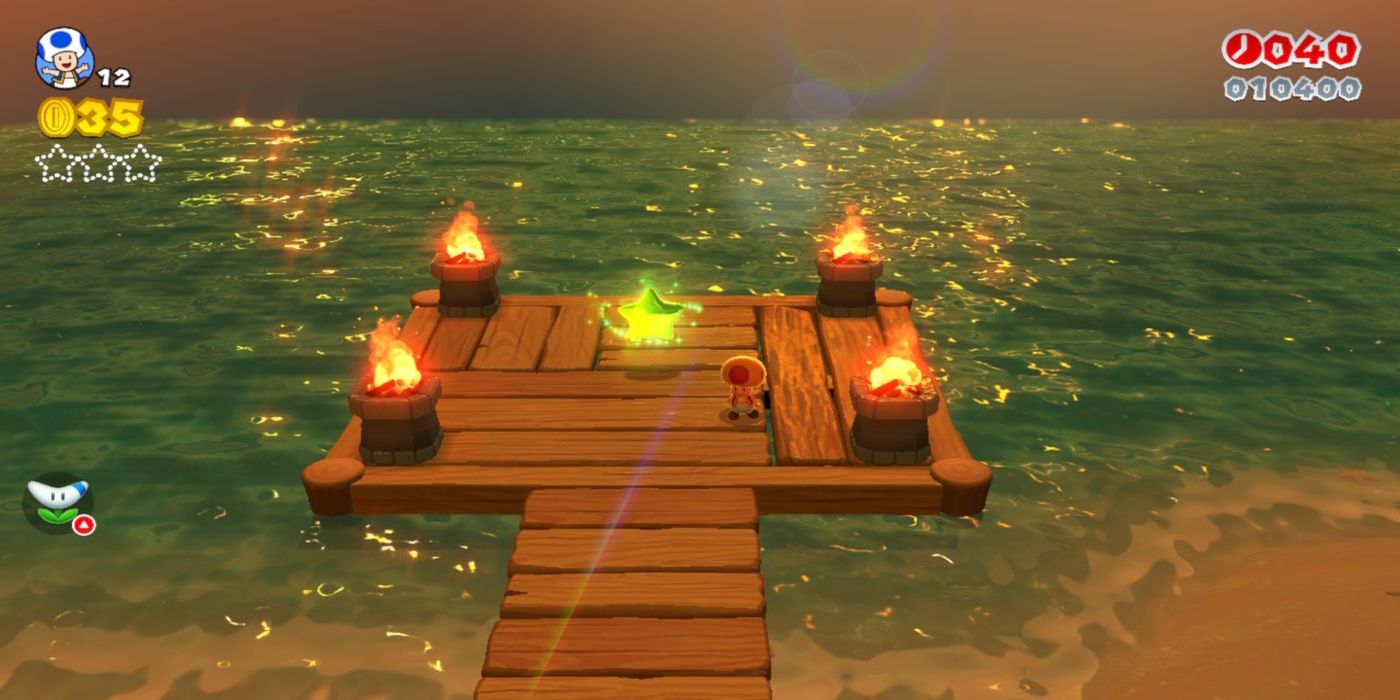 Once players start this level, there will be question blocks all over the place with different items that will be useful for collecting the Green Stars. Players should find themselves a Fire Flower, and then make their way to the left side of the beach to find four unlit torches. Use the flower on these to unlock the first star. Be careful with the stack of enemies in the water, though, as they can easily attack players and make them lose their freshly acquired power-up.
World Flower- 9 Green Star #2 Location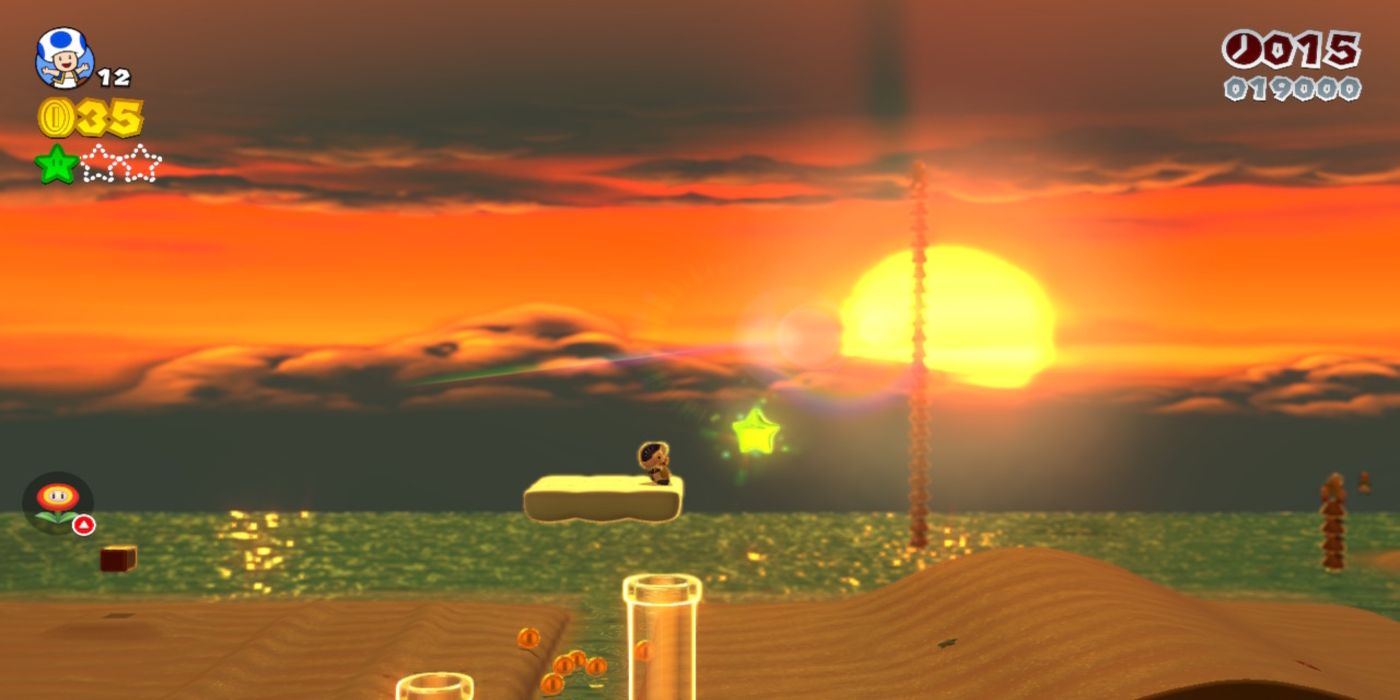 Directly left of the starting area, there is a small clear pipe that seems to lead to nowhere. However, if players go inside of it, they'll be surprised to find the second Green Star for World Flower-9 in Super Mario 3D World.
World Flower- 9 Green Star #3 Location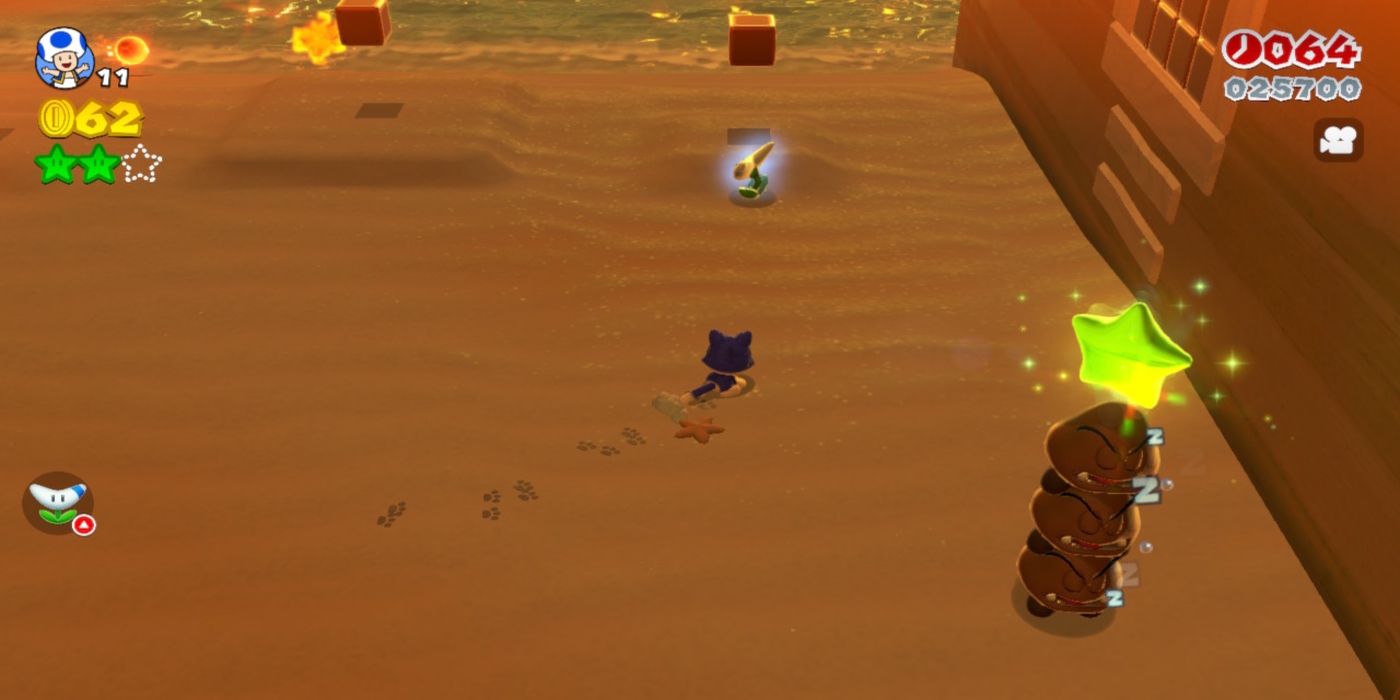 And for the final Green Star for this stage, it can easily be found by running over to the far right side of the stage. The Green Star will be on top of a stack of Goomba's that happen to be taking a little nap. Quickly jump on them or use one of the power-ups found in this stage to take care of them before they awake from their slumber.
How to Beat the Level
Considering that World Flower-9 is simply one long stretch of beach, players seem to be having trouble figuring out how to actually beat the stage. The flag goal can be unlocked by defeating all of the Fire Bros. in the level. Once they've been beaten, a mystery cube will pop up that will transport players to the finish line. Players should also make sure that they collect all of the extra time clocks lying around, as it can be difficult to grab all three stars and defeat the enemies in a single round. Luckily, the collected Green Stars will save if players do end up running out of time.
Super Mario 3D World + Bowser's Fury is now available for the Nintendo Switch.
Link Source : https://gamerant.com/super-mario-3d-world-flower-9-green-stars-stamp-location/