The Big Show Show: All Wrestling and WWE References
Netflix's The Big Show Show is a sitcom geared for a younger WWE audience, but most of the wrestling references oddly call back to past decades.
You Are Reading :The Big Show Show All Wrestling and WWE References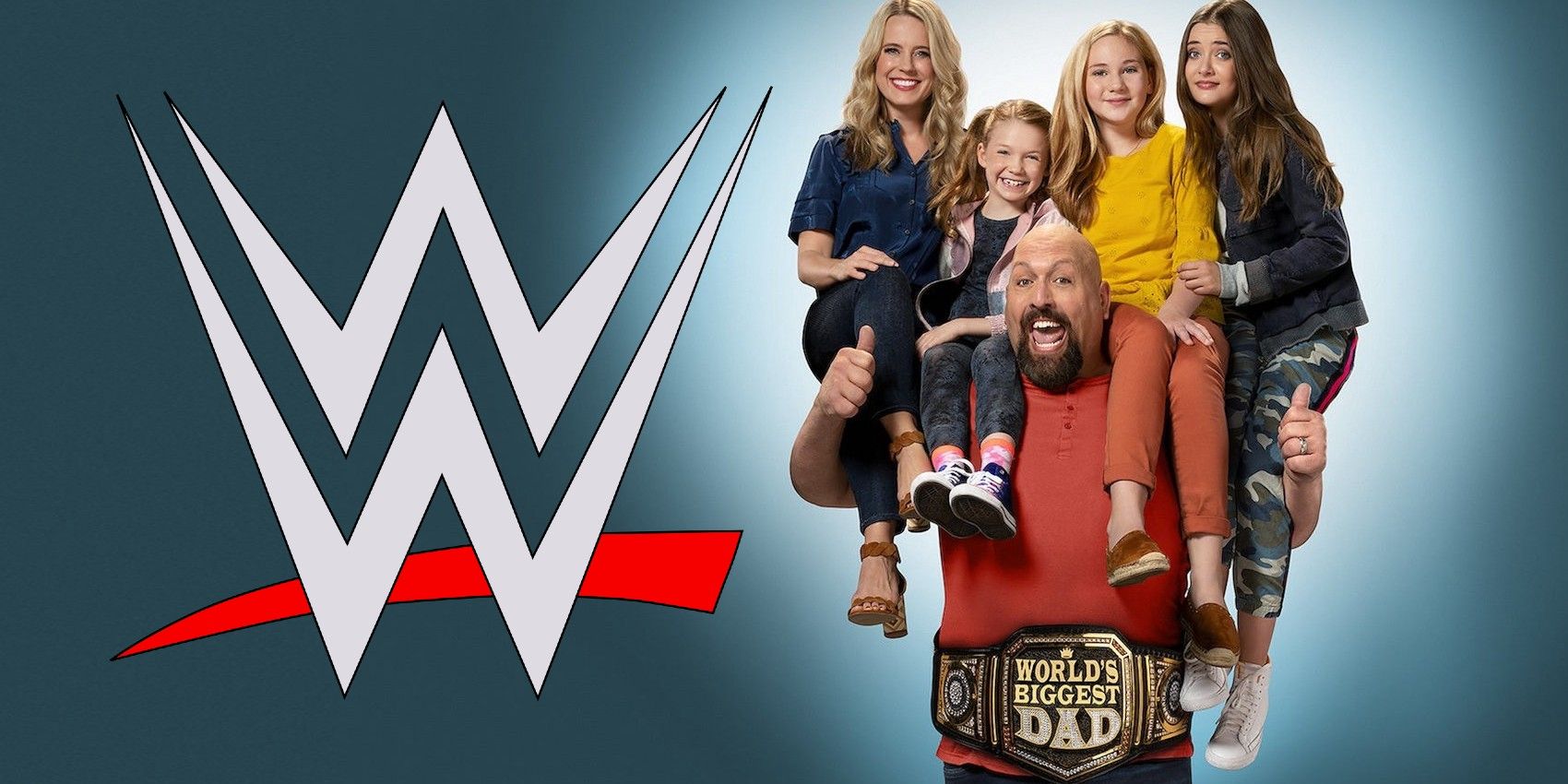 Here are all the wrestling and WWE references in Netflix's The Big Show Show. Produced by WWE, The Big Show Show stars Paul Wight as a fictional, exaggerated version of himself in a family comedy setup. The Big Show has been a staple of WCW, ECW and WWE, and his most recent match came against current WWE Champion, Drew McIntyre, at Wrestlemania 36 earlier this month. No longer competing on a full-time basis, Big Show is now starring in his own Netflix series as a recently retired wrestler struggling to balance family life and an uncertain future.
The Big Show Show has proved popular on Netflix thus far, and Wight's transition from the ring to TV has been praised, but the series is very much geared towards a younger, more casual audience. Molded as a Hannah Montana-style Disney sitcom, much of the drama revolves around Big Show's school-age children and the comedy more often than not comes from the Big Show being… big. However, the wrestling nods, references and Easter eggs cater more for a regular WWE audience, dating back to several eras of professional wrestling.
Episode 1: The Big Show Show begins with a montage of WWE moments playing over Show's famous theme tune: fighting Sheamus, competing in the Andre the Giant Memorial Battle Royal, chokeslamming Triple H and Erick Rowan, hardcore matches in ECW, and winning the WWF title. Back in the present, Big Show compares his daughter's hair to Mick Foley's wild locks. A policeman thinks Big Show is John Cena, and there's a gag about Big Match John moisturizing. In J.J.'s room, there's a SmackDown poster, a Becky Lynch action figure and a mini Universal Title.
Episode 2: Big Show does a wrestling entrance in his daughter's class. Show's friend Terry suggests he go into acting like The Rock, and also mentions yoga (a reference to DDP) and The Undertaker's real estate interests. When 2 of his daughters fight, Show sets up a mock contract signing and mentions getting powerbombed through a table – a common WWE trope. Talking to his wife, Big Show claims he broke Macho Man Randy Savage's shin on his first day of wrestling. Big Shows mentions his involvement in Hardcore matches, calling back to his time in ECW.
Episode 3: When Terry turns up as a mascot, Big Show uses one of his signature moves, the KO Punch, at the front door.
Episode 4: *tumbleweed*
Episode 5: Show says The Undertaker once delivered a baby in the Superdome. To impress Greg Turbo, Big Show wears one of his old WWE championship belts, in return Greg compliments the wrestler on his chokeslam. A little later, Show tells Turbo a story about his WWE days involving Mankind. In one of the best references, the escape room worker says Tampa has "too many wrestlers" – a nod to WWE's performance center being located there. In a further attempt to impress Greg, Big Show gifts him a T-shirt from his early career, back when he had long hair.
Episode 6: When heading to a WWE anniversary cruise, Big Show takes his ring gear. This alludes to the wrestling tradition of "always take your boots." Episode 6 is also noticeable for featuring several major WWE cameos. Mark Henry is the first, and Show's "Sexy Chocolate" nickname is a callback to Henry's sexual chocolate gimmick in WWE. Some time later, both Mick Foley and Rikishi join them.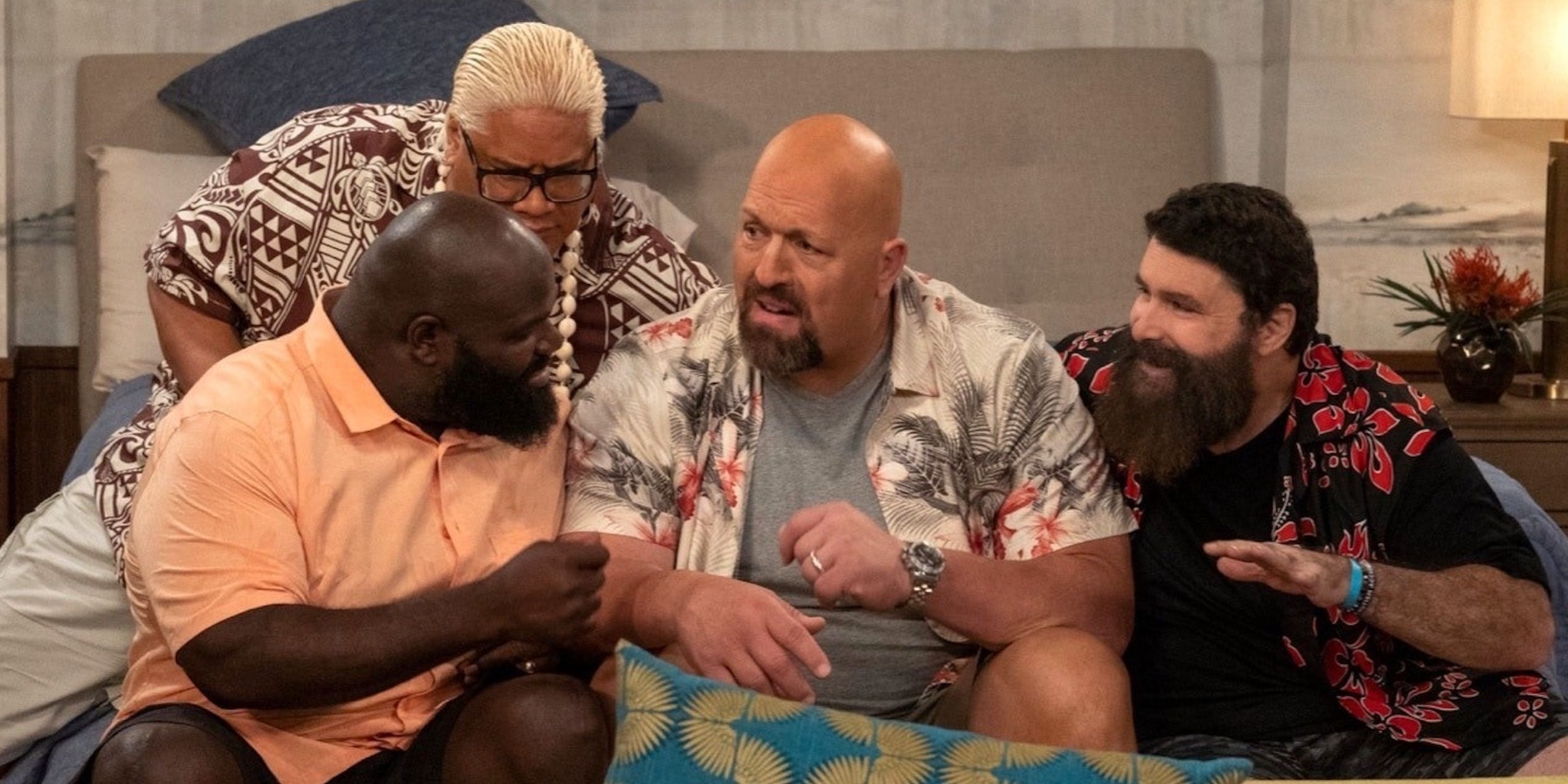 Episode 7: Big Show rocks a few wrestling moves when he gets back in the ring, including a scoop slam and his signature pose. The same event includes an extra wearing an nWo T-shirt – acknowledging the famous stable Big Show was once part of. After getting fired up, Big Show threatens to remove a lucha wrestler's mask which is a frowned-upon insult in pro wrestling culture. After announcing his wrestling return, Big Show gives a Ric Flair-style "woo!"
Episode 8: A Big Show promo is filmed at the WWE Performance Center. When Terry and Big Show are training later in the episode, the wrestler mentions taking many chair shots to the head in his career, although these are now banned in WWE. Show's wife claims he's a 7-time world champion, which is true in real life.
Link Source : https://screenrant.com/big-show-netflix-wrestling-wwe-references/