The Dead Don't Die Restricted Trailer: Character Actors vs. Zombies
Quirky character actors like Bill Murray and Adam Driver take on the undead in the new trailer for Jim Jarmusch's zombie comedy, The Dead Don't Die.
You Are Reading :The Dead Dont Die Restricted Trailer Character Actors vs Zombies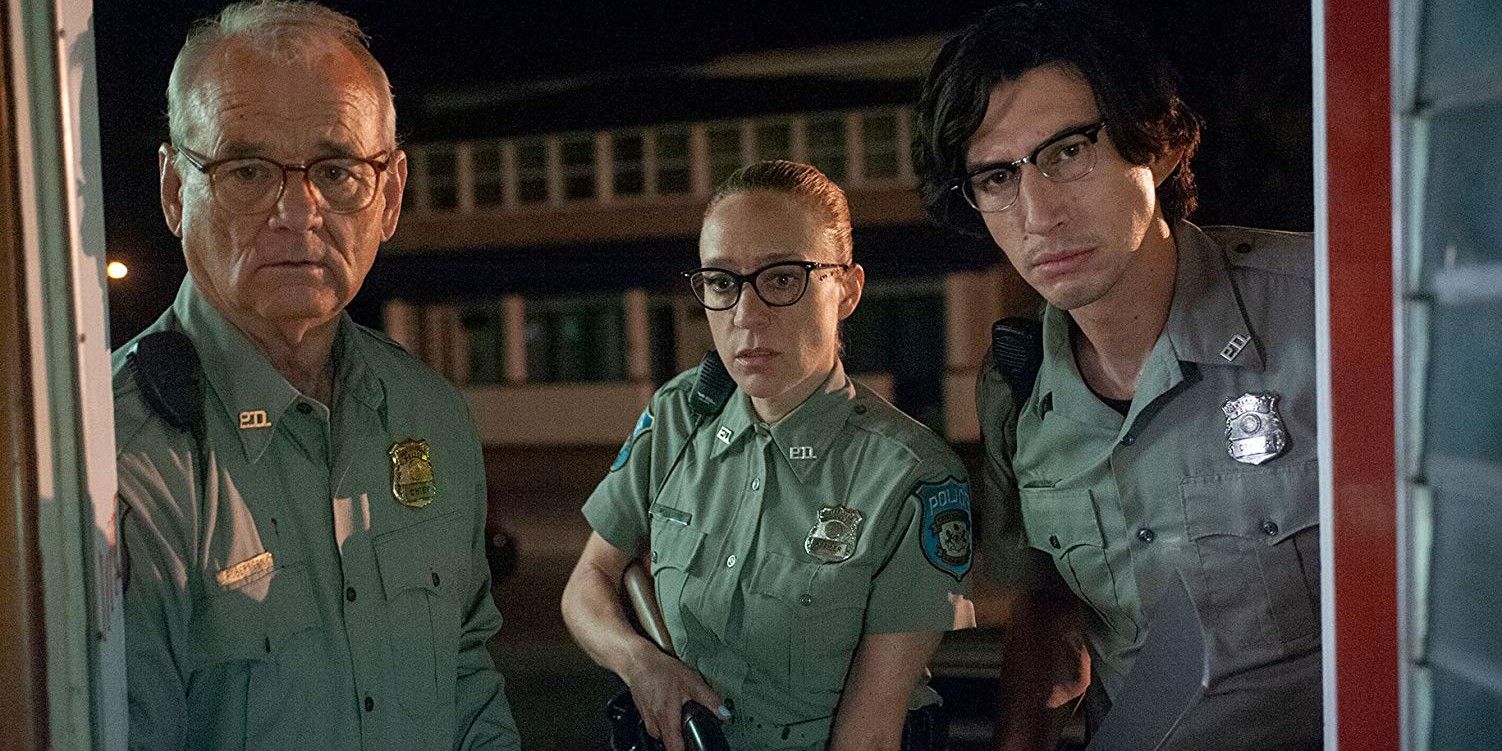 Quirky character actors battle the undead in the new trailer for Jim Jarmusch's zombie comedy, The Dead Don't Die. The movie reunites the famously offbeat indie filmmaker with a number of his previous collaborators on the big screen, starting with Adam Driver (who starred in Jarmusch's Paterson) and Bill Murray (who's appeared in multiple Jarmusch films by now). Driver and Murray are joined here by another trusted Jarmusch actor, Chloë Sevigny, as a trio of police officers whose small town is suddenly and inexplicably attacked by zombies. Left with little other choice, the three band together to stop these lumbering monsters in their tracks.
The Dead Don't Die's marketing kicked off last month with a trailer that's, for lack of a better description, very Jarmusch-ian (complete with his trademark dry humor and eclectic supporting cast). And while the film's still a month away from hitting theaters, it's making its world premiere this week as the opening movie at the 2019 Cannes Film Festival. As such, Focus Features is using the occasion to further generate buzz around Jarmusch's wryly comedic take on the zombie apocalypse sub-genre.
A restricted trailer for The Dead Don't Die dropped online today, in coordination with the film's screening at Cannes. You can check it out in the space below.
Unlike the previous trailer, the latest Dead Don't Die promo focuses less on the film's characters and more on its zombie-related physical comedy and slapstick (see also: the final gag, as Driver struggles to decapitate a zombified Carol Kane). At the same time, there's still plenty in the way of Jarmusch's familiar deadpan humor on display here, in addition to observational jokes based around the habits of the movie's small-town New York residents. Murray and Driver are both pros at this sort of quietly absurd material at this point in their careers, and they make for a funny duo in this restricted footage alone. That goes double for Sevigny and costar Tilda Swinton, who get a little less to do in this trailer than the previous one. Swinton in particular seems to be riffing (either intentionally or not) on her Doctor Strange Ancient One whitewashing controversy in this film, by playing a local with a fondness for martial arts and sword fighting.
Jarmusch himself is coming off back to back critical hits with Only Lovers Left Alive and Paterson, but it remains to be seen if he goes three for three with The Dead Don't Die. That said, it's looking pretty enjoyable so far, and Focus Features had little reason to screen the film at Cannes unless they felt they had a winner on their hands. Jarmusch's movies are traditionally niche when it comes to box office appeal, but a combination of good buzz and commercially friendly subject matter could result in this becoming one of his more lucrative features. And with Zombieland 2 not scheduled to arrive until October, fans of the undead may turn to this one to get their fix of zombie-related shenanigans, in the meantime.
Link Source : https://screenrant.com/dead-dont-die-2019-red-band-trailer/