'The Mentalist' Season 5 Details – 'Dark' Jane & Red John Reveal
Creator Bruno Heller reveals what's in store for Patrick Jane in 'The Mentalist' season 5, as well as how we may already know who Red John is.
You Are Reading :The Mentalist Season 5 Details Dark Jane & Red John Reveal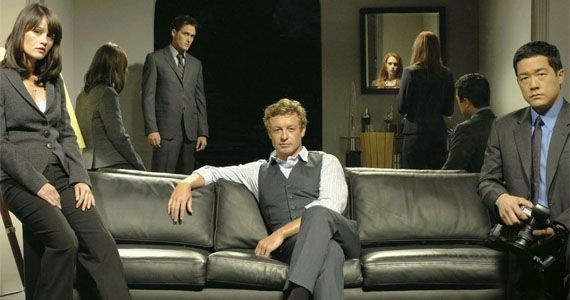 [WARNING – THIS POST CONTAINS THE MENTALIST SEASON 4 SPOILERS!!!]
After six "relaxing" months in Las Vegas, The Mentalist season 4 finale brought Patrick Jane closer to Red John than ever before – or so he thought (again). Though Red John may still be at large, the CBI now has Lorelei, one of his accomplices, in custody. Will Jane be able to "make her sing like a bird" next season?
Speaking with Entertainment Weekly, series creator Bruno Heller discussed what's in store for Patrick Jane (Simon Baker) in season 5, the dark turn the series will take next season, the move to Sunday night, how some fans will be disappointed when Red John is finally revealed, and much more.
With Lorelei (Emmanuelle Chriqui) firmly in the grasps of the CBI, fans are waiting to see how Jane will get information about Red John out of her. Even though Red John's accomplices don't typically survive capture, Heller says he "hopes" she'll stick around for a bit next season – hopefully long enough to get Jane closer to Red John.
Perhaps hinting at Patrick Jane's interrogation techniques, Heller says that fans will be seeing a darker side of Jane in season 5:
…it's not that Jane is No More Mr. Nice Guy, but we're certainly going to see a little more of that hard darker side of him.
The show is not going to turn into a much darker show, but that character will show more of those colors. We're getting closer to the meat of what the show is about.
That being said, don't expect to see Red John officially revealing himself anytime soon. If anything, it will be at least two more seasons before that actually occurs. Being completely aware of how temperamental some series fans can be, Heller says that he knows people will be disappointed when Red John's true identity is finally revealed:
…if season 5 we just opened a door and said "tah-dah!" and it was some mid-range actor, that would be disappointing. The trick is going to be — and this is coming — bringing the audience along and making them second guess themselves and ask, "Is that him? Is that him?" Red John ultimately is just a man — whenever you see the great criminals reduced to the flesh it's sort of disappointing. I have two seasons or so to make it come true. I can guarantee that people will be disappointed.
You might already have seen him.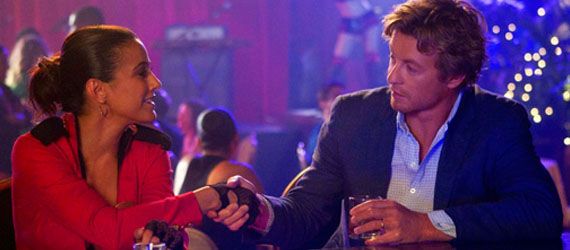 When it comes to talk about future seasons, one has to touch upon CBS' recent decision to abruptly cancel CSI: Miami without providing the producers enough time to end the series appropriately. Fortunately, The Mentalist doesn't appear to be anywhere near the position that CSI: Miami was when it was canceled. But if it does happen, Heller promises that they'll know well enough in advance to make sure closure is provided for fans.
It's the job of myself and everybody else on this show to keep it working as well as it does to ensure we get that final arc. A show that's been running this long with the degree of success it's had, we'll know well in advance of that sort of outcome and we'll adjust accordingly. I'm not concerned about that.
Of course, making the move to Sunday night may still have fans worried about what may happen to their favorite series. Thanks to Sunday night no longer carrying the terrible programming stigma that it has in the past, Heller has no worries about viewers finding The Mentalist in his new timeslot.
If I thought making a fuss would make any difference then I would feel differently. But there's aspects of this job you don't have control over. Our audience will follow us and hopefully we'll also find a different audience than we found on Thursday nights.
While we won't for sure know how The Mentalist will do on Sundays nights, CBS' decision to move the series to the weekends represents their intention to expand their schedule to include compelling series across the entirety of the broadcast week, instead of solely focusing on certain key weekday programming.
So make sure that your viewing schedules are adjusted accordingly, as Patrick Jane takes on Sunday nights this fall.
–
Follow Anthony on Twitter @anthonyocasio
Source: Entertainment Weekly
As Screen Rant's television editor, Anthony gets yelled at by fans of every television show on the air. It's not his fault that your favorite show is terrible. Kidding! (kind of) e-mail: [email protected] Twitter: @anthonyocasio
Link Source : https://screenrant.com/the-mentalist-season-5-spoilers/