The Prisoner & 9 Other Lesser-Known Sci-Fi Shows For Your Next Bingefest
There have been plenty of sci-fi shows to come out throughout the decades. It is easy to miss them, so here are some worth checking out.
You Are Reading :The Prisoner & 9 Other LesserKnown SciFi Shows For Your Next Bingefest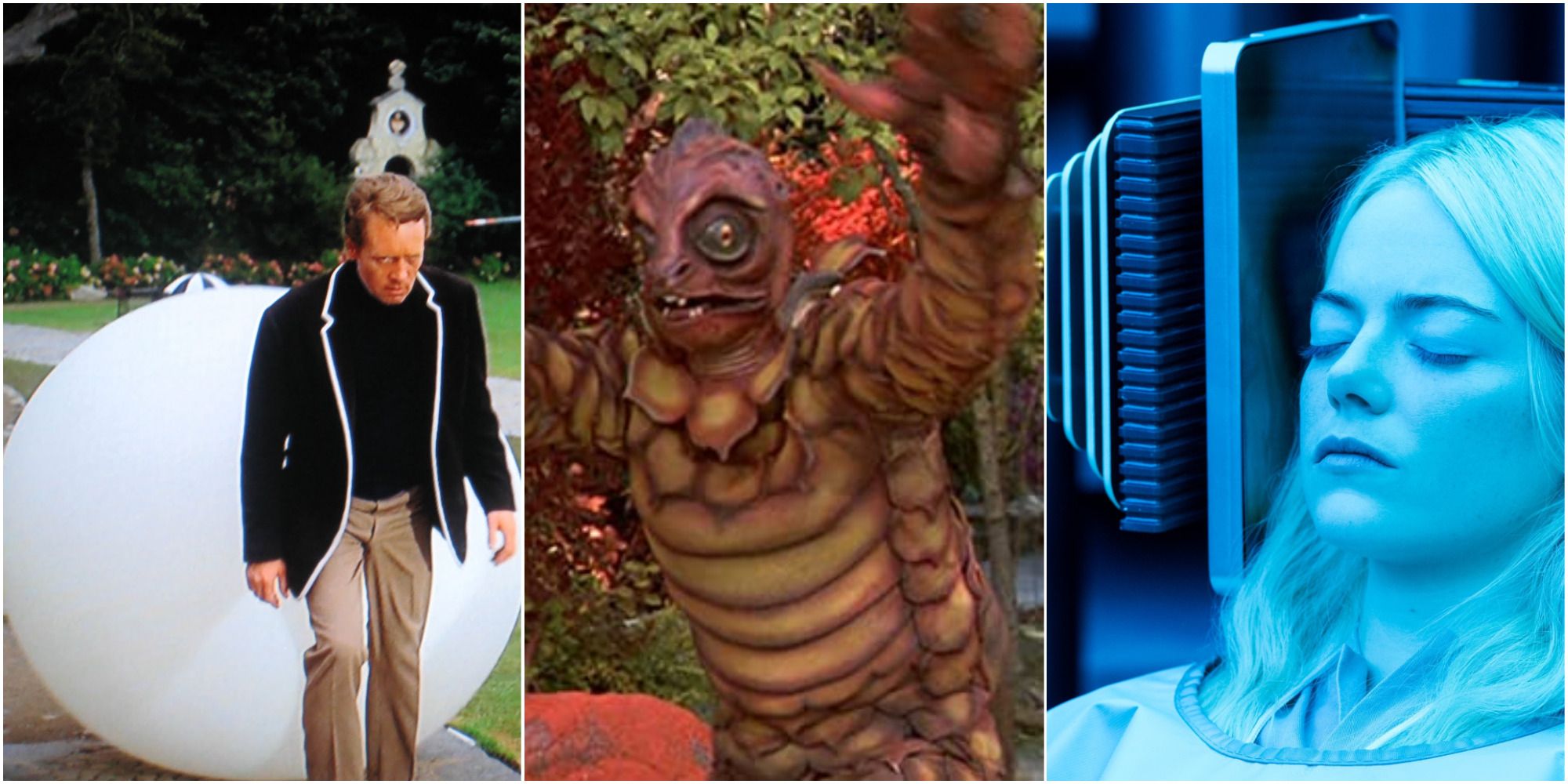 Science-Fiction's lasting cultural significance was solidified during the 1930s and 1940s. In what is called "The Golden Age Of Science Fiction," the genre began to gain recognition, as many more sci-fi stories saw publication. The introduction of superhero and fantasy characters like Superman, in 1938, and Wonder Woman, in 1942, coincided with the golden age of science fiction. Suddenly, the American public was obsessed with fantasy characters from other planets who came to earth to interact with humanity.
In 1963, the first ever episode of Doctor Who was broadcast by the BBC. The show featuring a time traveling doctor who interacted with aliens on distant galaxies, and traveled through time all over the universe became a huge hit globally. Doctor Who was immediately followed by Star Trek: The Original Series in 1966, proving that audiences were keen to watch special effect stories about distant galaxies and foreign aliens. Today, audiences remain thirsty for the ever-creative worlds that sci-fi conjures, be it past, present, or future.
10 The Prisoner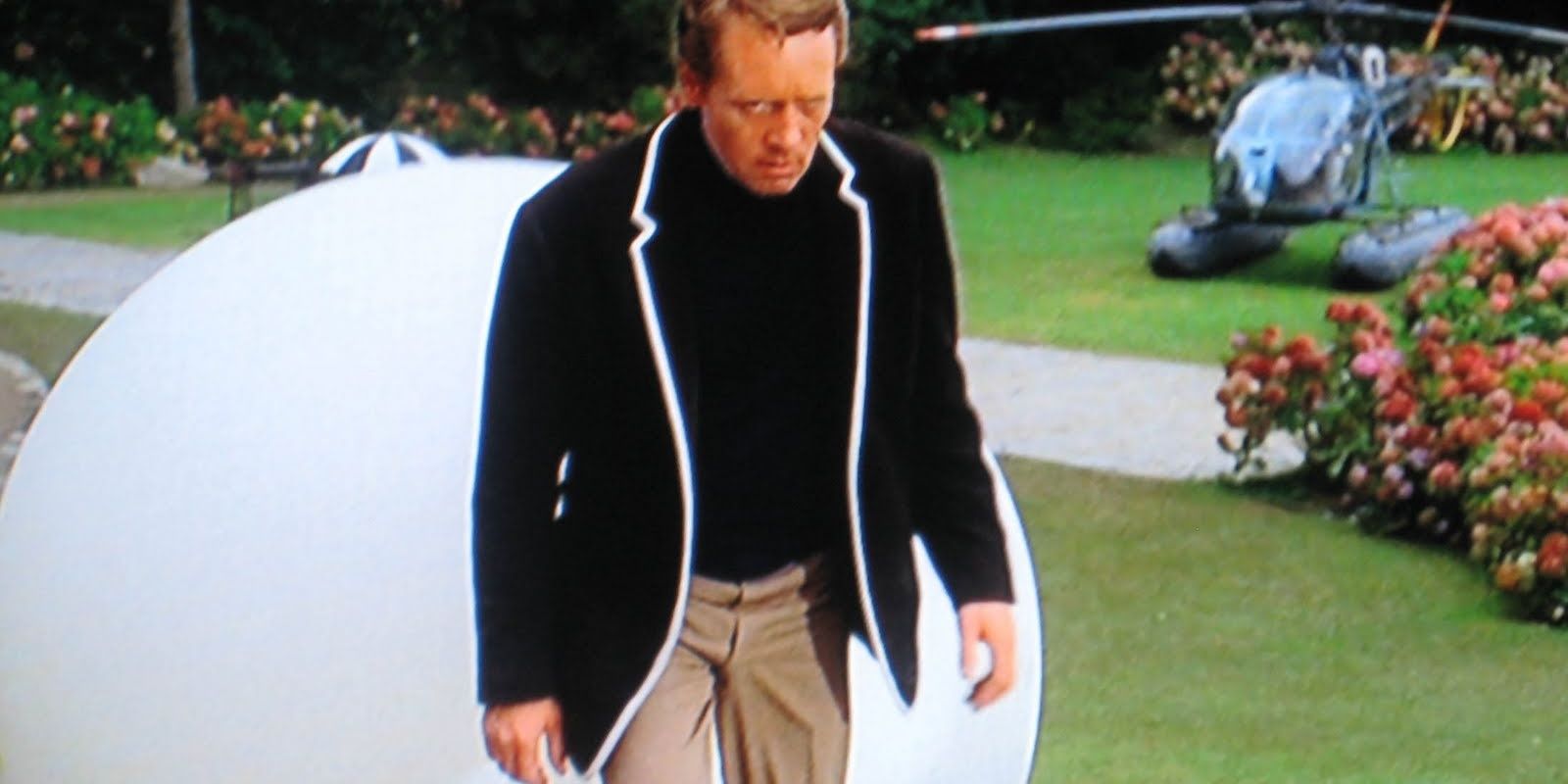 The Prisoner is a 1967 British sci-fi television series about a British intelligence agent who is imprisoned in a coastal village. When an unnamed agent abruptly quits his job and tries to flee the country, he is abducted and held captive in the village where his home is recreated. He cannot escape, because he is surrounded by the coast and mountains. Despite this, he tries to but is defeated by Rover, a huge white balloon that keeps prisoners from escaping The Village.
The Prisoner relies on a lot of sci-fi conventions, for example, Rover is scary, because it is an unknown enemy. It is not clear how exactly Roger incapacitates or even kills prisoners, but he is shown doing so. The Prisoner makes use of the uncanny to disturb audiences psychologically. Concepts like surveillance and the all-seeing eye are used to keep the prisoner, and audiences, in check.
9 My Parents Are Aliens
Another British sitcom, My Parents Are Aliens was a children's television program that ran between 1999 and 2006. The sitcom follows three siblings, Mel, Josh, and Lucy, who are adopted by aliens. Upon adoption, the siblings figure out that their parents are aliens. They must help their alien parents understand how earth works, without alerting authorities to the status of their parents. The sitcom is a throwback to Victorian fears of and obsessions with orphanages. The siblings are afraid of being sent back to an orphanage, so they try their best to keep their parents' secret.
8 Quark
With only one season and eight episodes, Quark is another 1970s sci-fi sitcom. Quark is slightly different, however, because it is a satire of the sci-fi genre, especially Lost in Space, Star Wars, Flash Gordon, and 2001: A Space Odyssey. The satire is incredibly ridiculous, spoofing sci-fi conventions, such as spaceships. In the case of Quark, spaceships come in the form of dogs heads and other types of ridiculous shapes. Sci-fi aliens and monsters are also spoofed in this humorous show. In fact, the main protagonist, Adam Quark desires a prestigious role and assignment as a Space Commander but instead finds himself working as space's garbage collector.
7 Maniac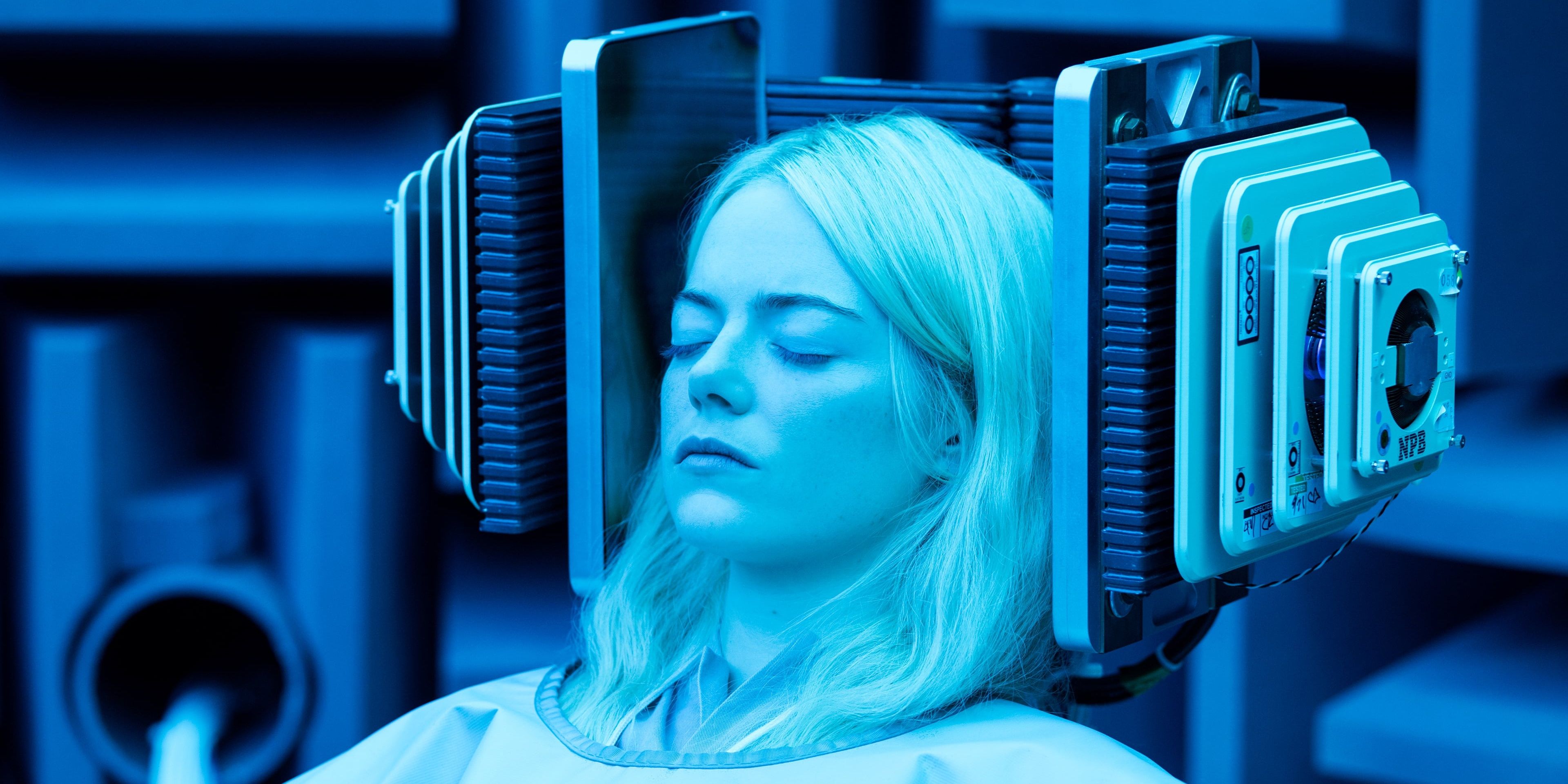 Based on the Norwegian TV series of the same name, Maniac is a psychological sci-fi miniseries released by Netflix. The 2018 show is a look into mental health and trauma. It stars Emma Stone, Jonah Hill, Justin Theroux, and Sally Field. The show's main protagonists, Annie and Oren, sign up for a pharmaceutical trial that seeks to delve deep into their deepest traumas. It also deals with drug abuse and generational psychological problems.
Maniac is a twist on the sci-fi genre, as it focuses on how technology can help humans dive into their innermost worlds, rather than search for what worlds are outside human control.
6 Timeless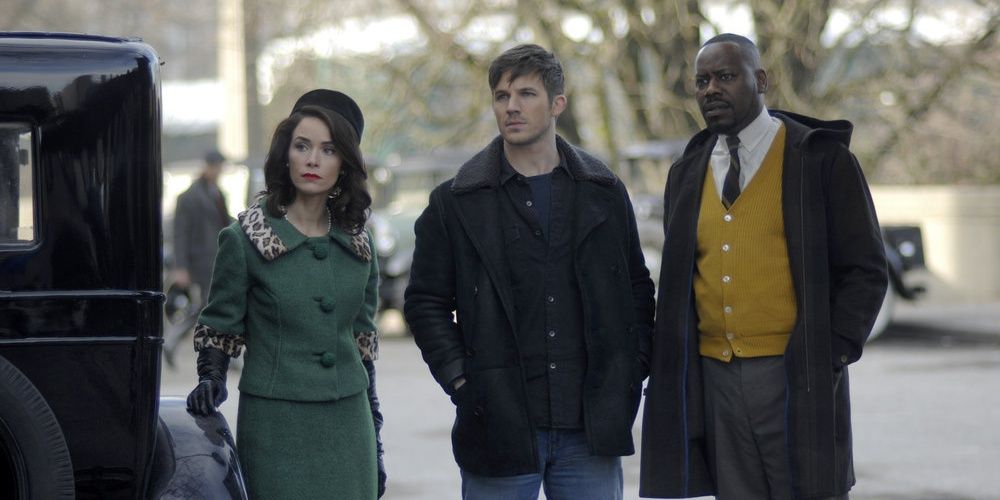 Despite amazing cult popularity, NBC canceled the show after one season. It released another season in 2018 but still canceled the show after the second season, with a final two-part finale in December 2018. Timeless is an amazing sci-fi drama because it mixes history with science fiction. Its central plot deals with a team consisting of a scientist, a military sergeant, and a historian who travels through time to save the world from the evil scientist, Garcia Flynn. They follow Garcia Flynn as he travels through critical points in history and tries to change them to alter the present.
Although Garcia is portrayed as a crazy scientist, it is later revealed that he is a good man trying to save the world from an evil secret organization gaining too much power over earth.
5 Awake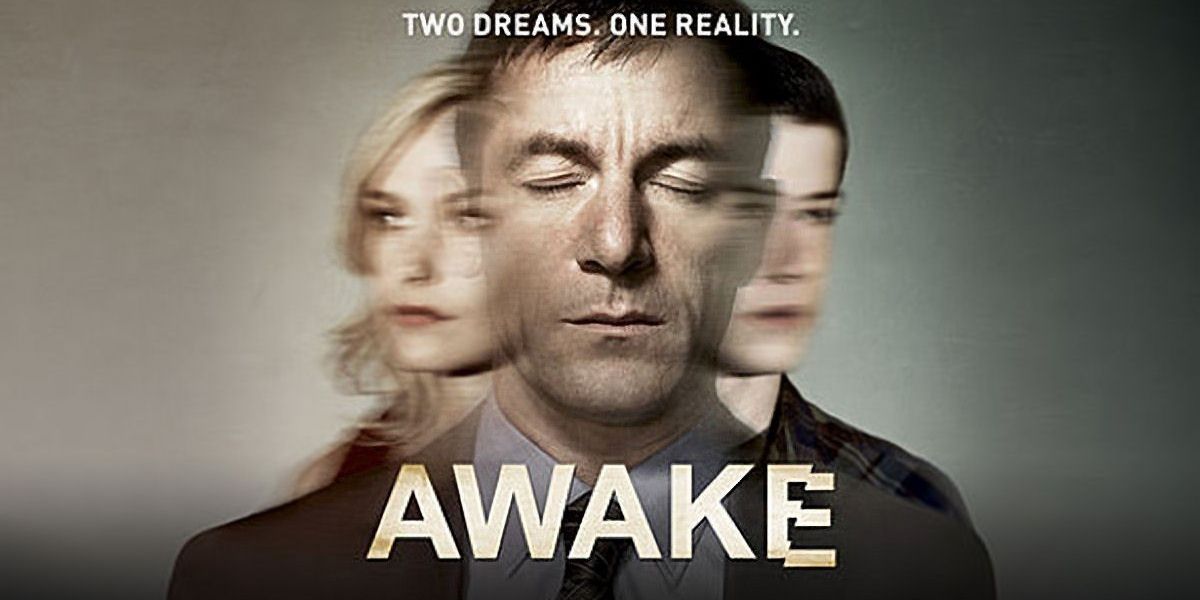 Another NBC TV sci-fi sitcom, Awake also only premiered for one season before it was canceled. The show stars Michael Britten, a detective for the Los Angeles Police Department who is involved in a car accident with his wife and his son. Nevertheless, the accident grants him the ability to switch between two realities: in one reality, his wife is killed, but his son survives. In another reality, his wife survives, but his son is killed. Unable to decipher which reality is truth, Michael uses clues from both realities to solve cases.
4 Surface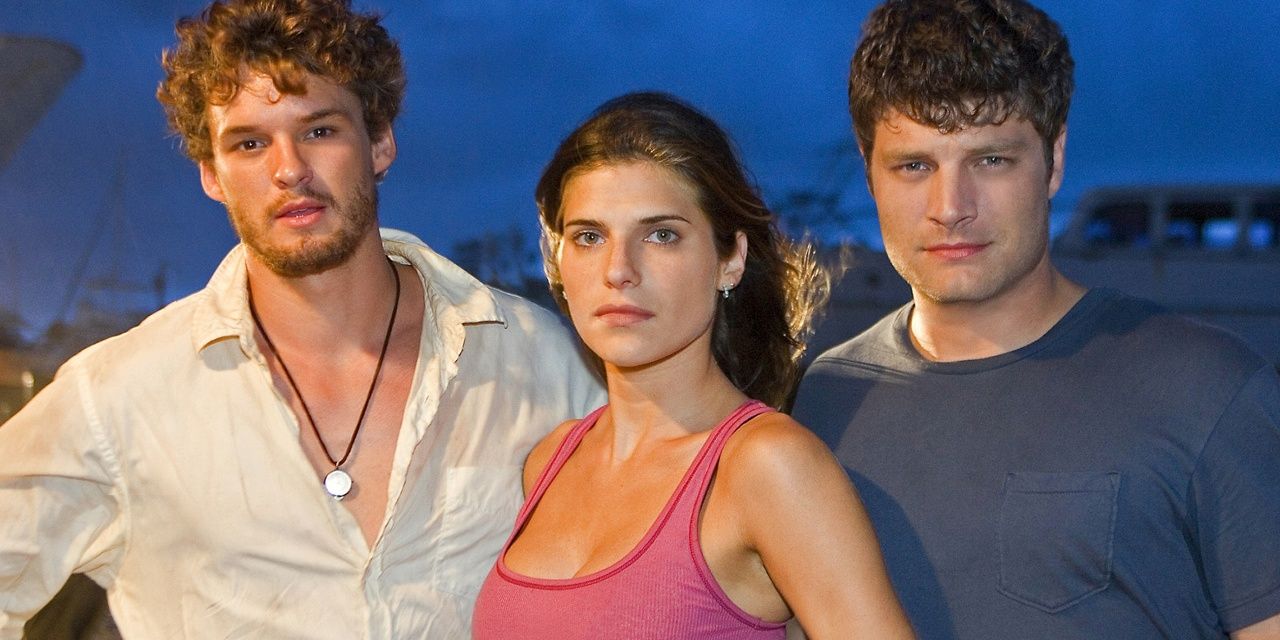 Another NBC show canceled after just one season, Surface was a sci-fi series that centered on the negative consequences of scientific discovery without ethical standards. The sci-fi TV series features an unknown aquatic life form that appears out of the ocean floor. The sea creature begins to terrorize humans all over the world. The government, on the other hand, is slow to act, fearing that revealing their part in creating this creature would make them look bad. Even worse the sea creature lays eggs and fourteen-year-old Miles, tends to an egg until it hatches and escapes his home. The TV series is a warning against transhumanism and genetic bioengineering when used for human vanity.
3 Daybreak
In another sci-fi sitcom about time loops, Daybreak was produced by ABC in 2006. Unfortunately, thanks to very disappointing viewership, it was canceled after only six episodes. Taye Diggs stars as Detective Brett Hopper, who is framed for the murder of the assistant DA of LA. He is stuck in a time loop, where he lives the same day, every day. Every day, he attempts to uncover why he was framed. However, each day brings more complications as he attempts to break the time loop.
2 Falling Skies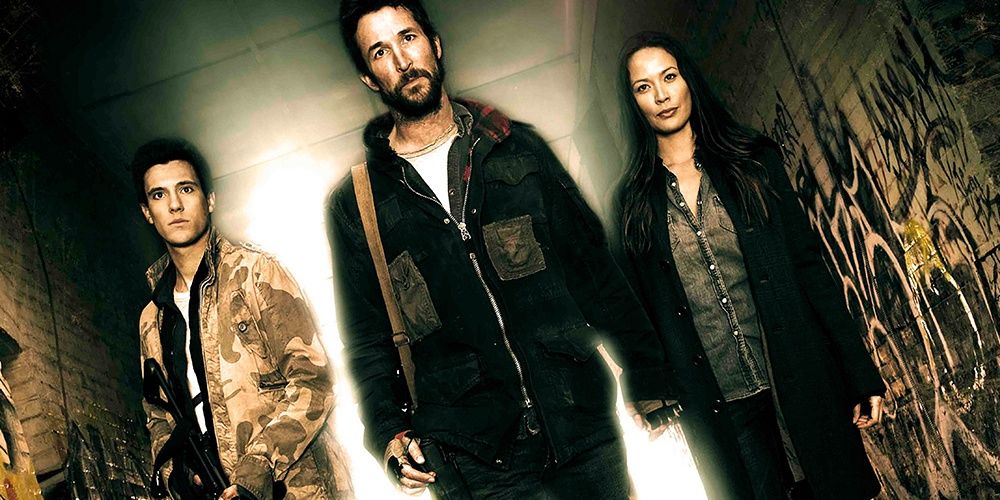 In a plot similar to District 9, Falling Skies is a post-apocalyptic sci-fi series about an alien invasion on Earth. Unlike District 9, the aliens have come to Earth to wipe out most of humanity and enslave the rest. Executive produced by Steven Spielberg, the sci-fi series ran for five seasons between 2011 and 2015. Produced by DreamWorks Television, with a runtime of 45 minutes, the series was able to delve deep into its backstory, including the alien invasion, and the motivation for the aliens coming to Earth.
On The human side, the rest of the humans who survived the alien massacre try to survive their new world. Clandestinely, they plan to destroy the aliens, to free themselves from enslavement.
1 Now And Again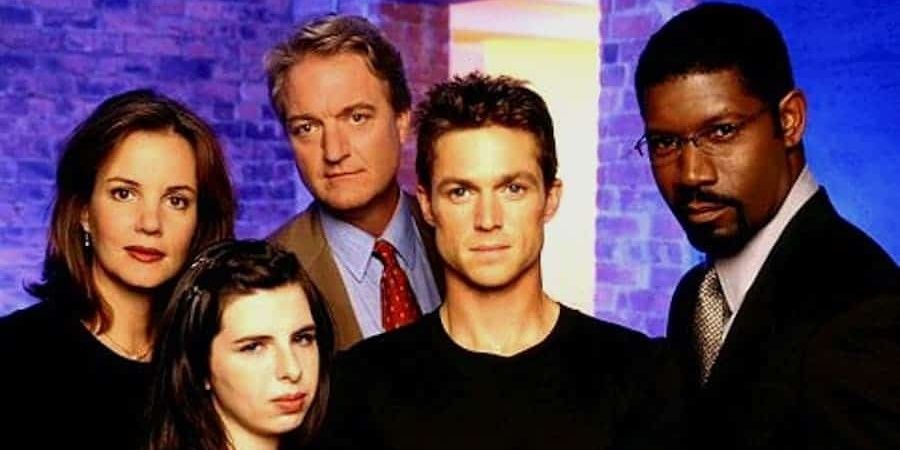 Another sci-fi series that ran for only one season, Now And Again was a CBS Television production. It stars John Goodman as Michael Weisman, a brilliant executive at an insurance company who dies Shortly after the series premieres. In a top secret US government experiment, Michael's brain is removed and implanted into a perfectly engineered human body. The goal of the government is to create the perfect symbiosis of mind and body for use in espionage.
The series is also a comedy series asit features a character called the Egg Man, a terrorist who uses eggs containing poisonous gases.
Link Source : https://screenrant.com/prisoner-other-sci-fi-shows/