The Pursuit of Love Ending Explained
The Pursuit of Love sees Fanny and Linda have a dramatic decade between world wars. Here's how things ended for them and what might be next for Fanny.
You Are Reading :The Pursuit of Love Ending Explained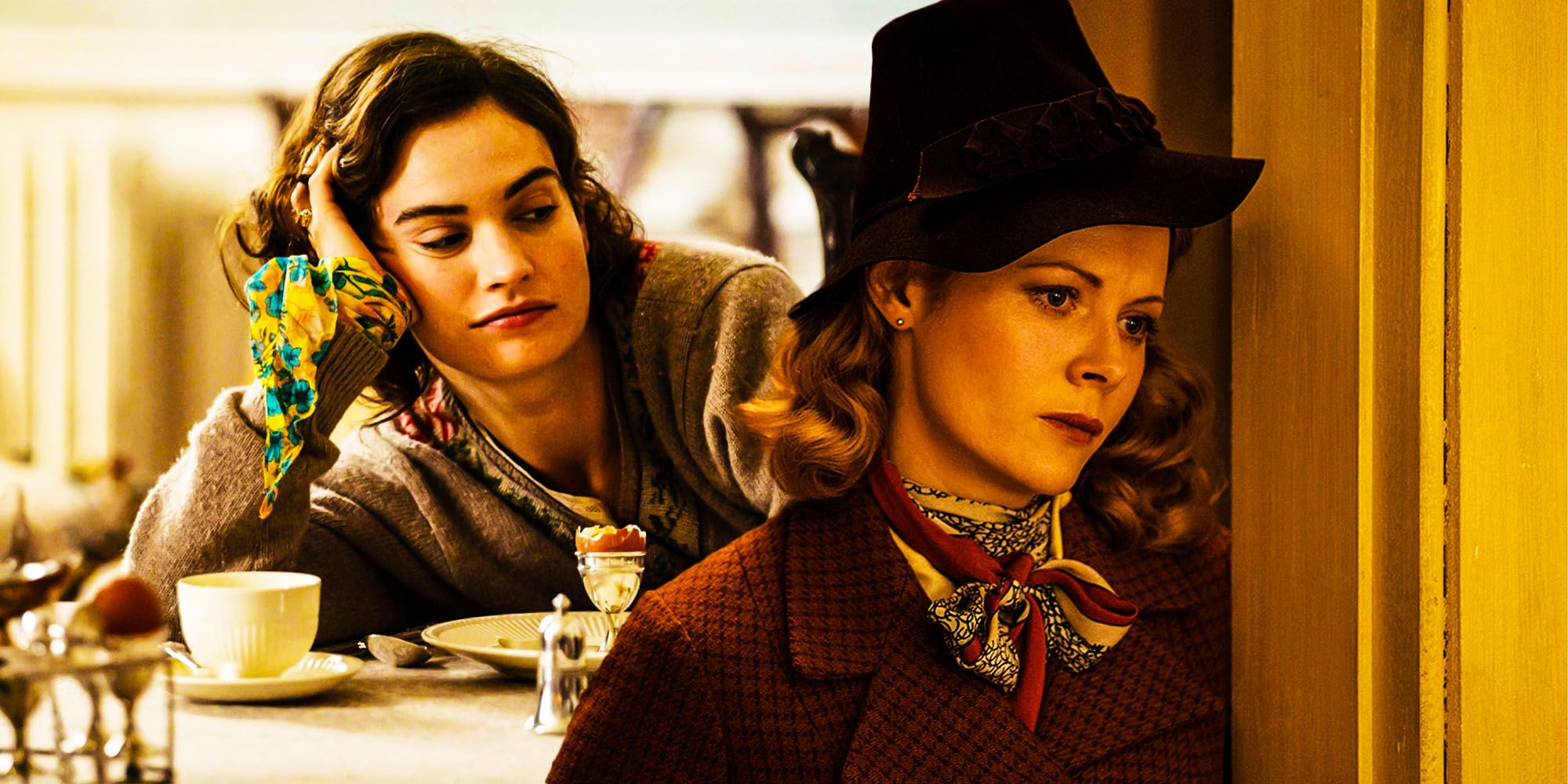 The Pursuit of Love ending explained. Based on Nancy Mitford's 1945 novel of the same name, The Pursuit of Love follows two cousins — Fanny Logan (Emily Beecham) and Linda Radlett (Lily James) — in their search for romance in the decade between world wars. The Amazon series, a BBC production, is just three episodes and deviates from certain norms to focus on the relationship between Fanny and Linda, their closeness and the worldviews and characteristics that bring them together and separate them.
Narrated by Fanny, The Pursuit of Love begins in 1941 before turning back time to revisit 1927 and the years that follow. Fanny and Linda have marked differences from one another: Fanny is positioned as the sensible, educated one while Linda is the adventurous dreamer who isn't content with staying put. The series touches upon the societal standards for women, even rich ones like Fanny and Linda, and how they operate within that framework, and especially how they are perceived with regards to how closely they follow and navigate these patriarchal structures.
The Pursuit of Love has moments of whimsy and satirical humor, but it's also rather cynical and ends on a somber and devastating note for Linda, who dies in childbirth. Here is the ending explained, how The Pursuit of Love compares to the book, and looking ahead to a potential season 2.
The Pursuit Of Love Ending & Meaning Explained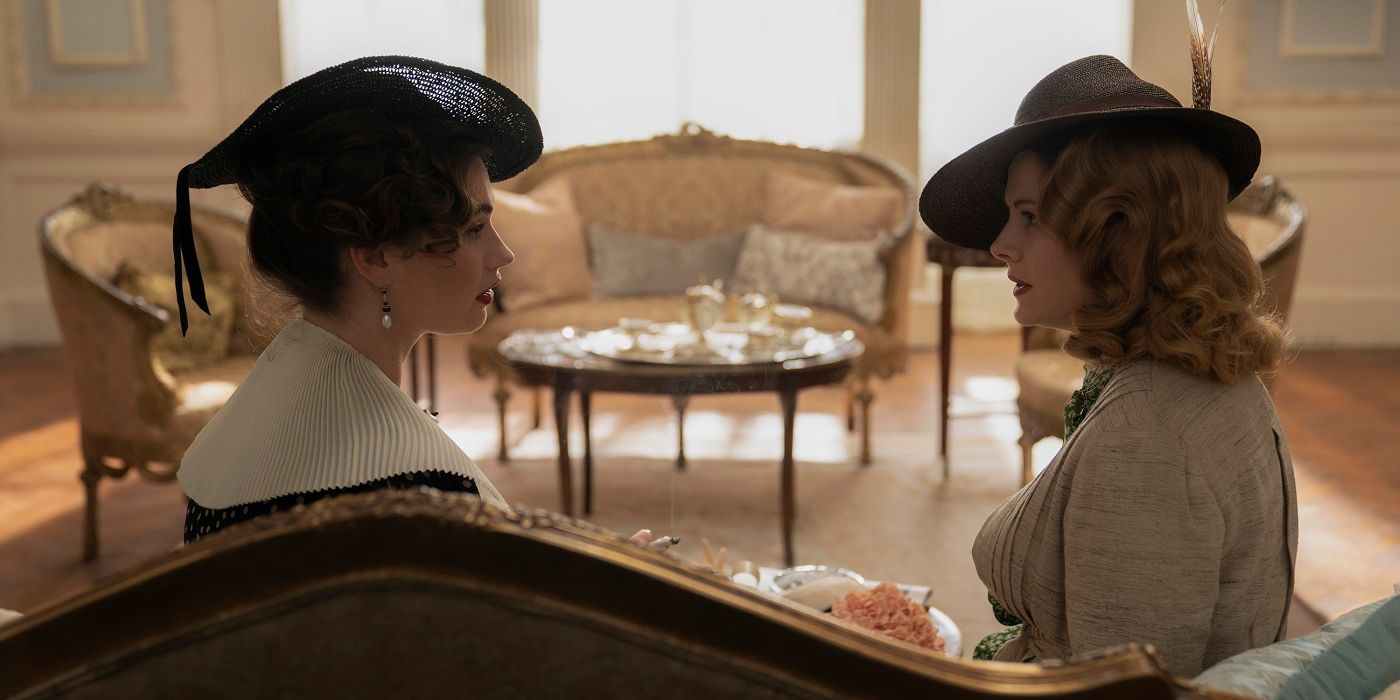 Following Linda's fanciful affair with Duke Fabrice de Sauvaterre, the two part ways as his involvement with the French Resistance escalates. Linda leaves France for England, where she lives in London for several months before moving back to her family's estate in Alconleigh. Heavily pregnant, she and Fanny spend their days languidly lying in the sun and having the best time there since their teenage years. The cousins give birth to their children on the same day, but Linda dies in childbirth, with Fanny adopting her son and raising him as her own, naming him Fabrice after his father. There is a lot to be gleaned from the ending of The Pursuit of Love, the first being how cynical the story turns out to be. To that end, the title is rather deceiving because the series isn't really a romance so much as it is an examination of the women and how they are so often defined by the proximity to the men in their life. Linda's free-spiritedness, selfish and hurtful as it can be to the people who love her, is ultimately punished by her death in childbirth. She doesn't fit into the definition of society's expectations and so often breaks away from them in search of something for herself in an attempt to fill her life with happiness and purpose.
Fanny, on the other hand, is simultaneously frustrated and envious of Linda, who makes decisions not based on stability. Fanny is the opposite of her mother, The Bolter, who left her behind as a young child, but there is a lioness deep down inside her that longs to be free as well, to do the things Linda has done without feeling guilty about it. The title alludes to Linda and Fanny ultimately believing that finding love and settling down will fulfill their duties and make them happy, but it often prevents them from being who they are fully and without judgement. To that end, Linda, who doesn't fit into the life that is expected of her, dies soon after finding the love of her life and having a baby she intended to be there for. What's more, the final scene in The Pursuit of Love suggests the women, despite Fanny and Linda's longing for it, don't really believe in an ideal or true love and that to chase after it will never live up to the dreamlike expectations they may have had. And that message, if nothing else, perfectly encapsulates the series.
How Linda Dies Abruptly In Childbirth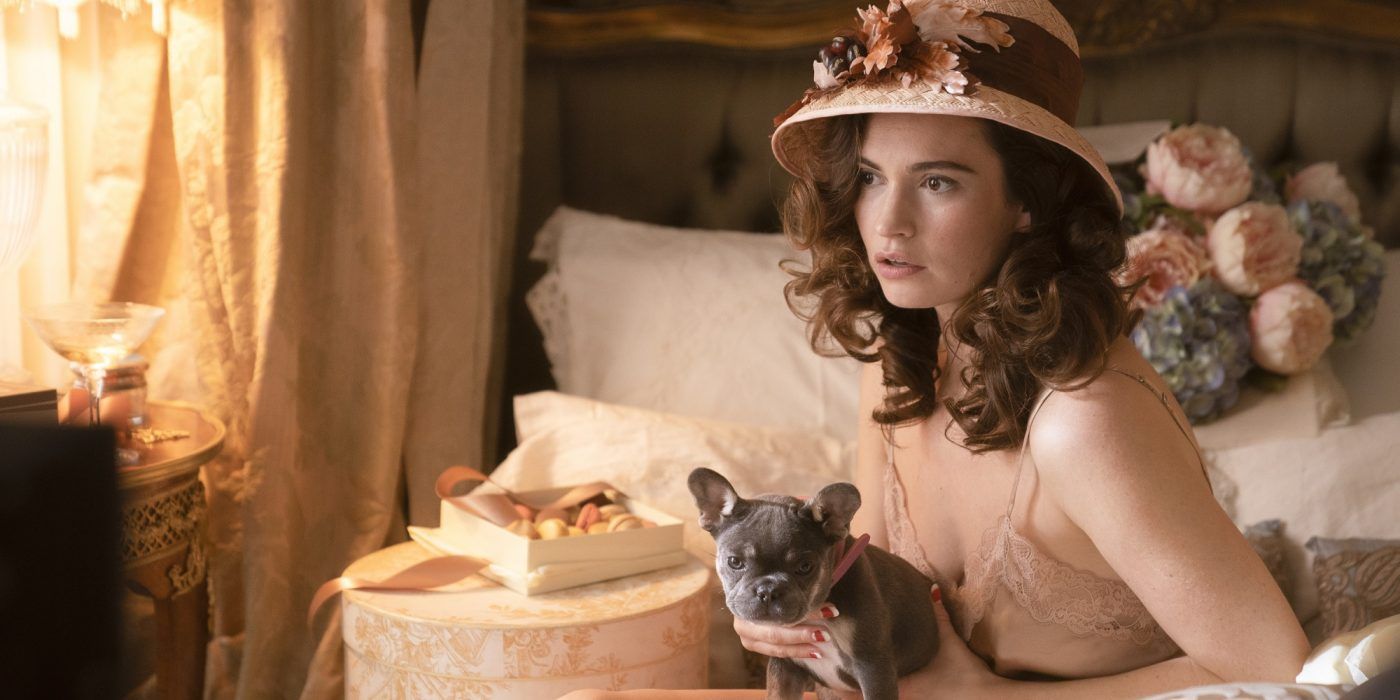 Linda's second pregnancy is different to the one she had with Moira, but her first quietly set the stage for what was to come later on in her life. After giving birth to Moira, Linda was warned by doctors that another pregnancy and childbirth could be dangerous and fatal because she almost died while having her first child. Linda having anymore children was therefore ill-advised. That warning rears its head when Linda goes to give birth to Fabrice over a decade later. Though the details of what happened aren't revealed (Linda dies offscreen), the implication is that there were complications, perhaps the loss of too much blood, during the birth that ultimately led to Linda's death.
Why Fanny & The Bolter Laugh At The End Of The Series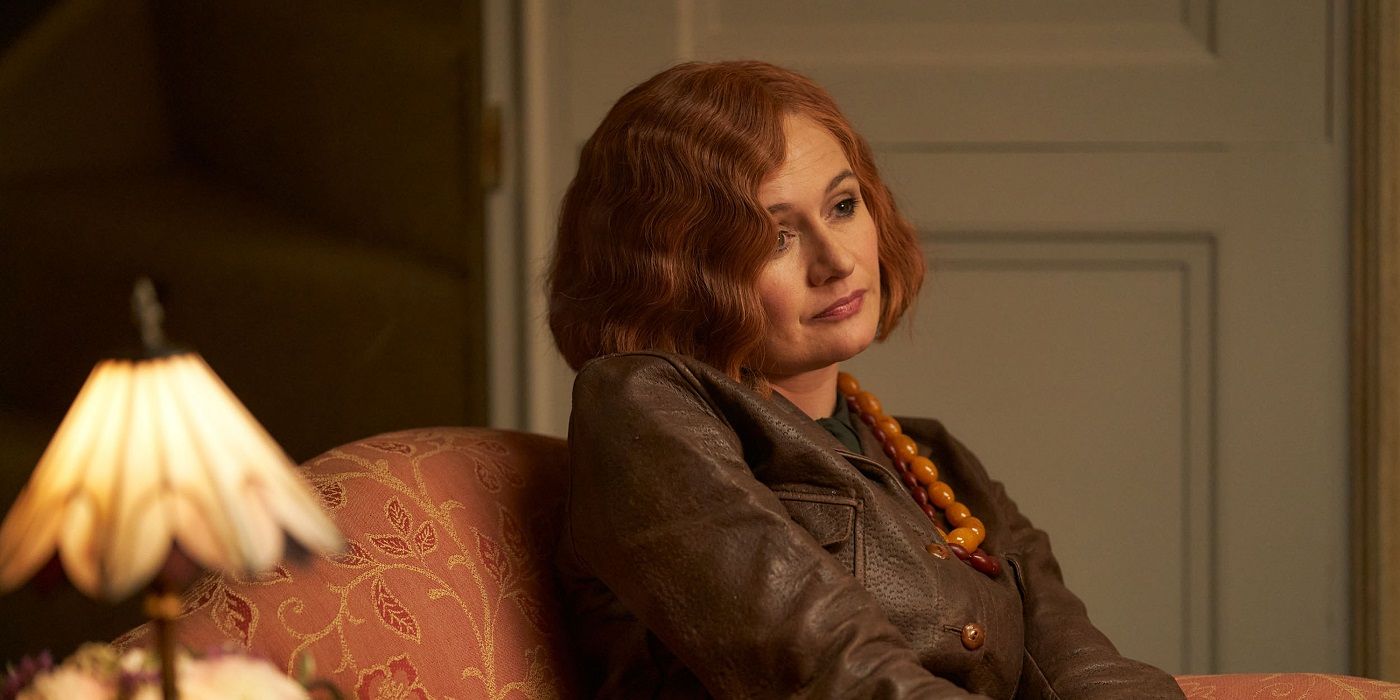 Not long after Linda dies, Fanny, her aunt Emily and The Bolter are having lunch together while discussing love and relationships. The Bolter mentions how there are women like Fanny and those like Linda and how they differ in their perceptions of love. Fanny mentions how Linda would have been happy with Fabrice because she'd finally found the love of her life, to which The Bolter responds with, "One always thinks that every time." Fanny ponders that momentarily before joining in with their laughter because she knows it to be true deep down. As previously mentioned, The Pursuit of Love is cynical about its romantic ideas.
With regards to Linda, Fabrice may have been her great love at the time, and especially when compared with her previous relationships (both of which ended in divorce), but the statement may not have been true had Linda lived past childbirth. Who knows what the future would bring, but it's safe to say Linda would have continued chasing that feeling of passionate love perhaps knowing Fabrice wouldn't have stuck around, taken by death or leaving by choice. This statement also explains The Bolter's actions; after jumping from one man to the next, she isn't so much concerned with loving them forever so long as she continues feeling like she can do what she wants without being tied down. She knows better than anyone that great loves, at least in the way that Linda thought of them, don't exist.
What Happens Next For Fanny? What Her Life Looks Like After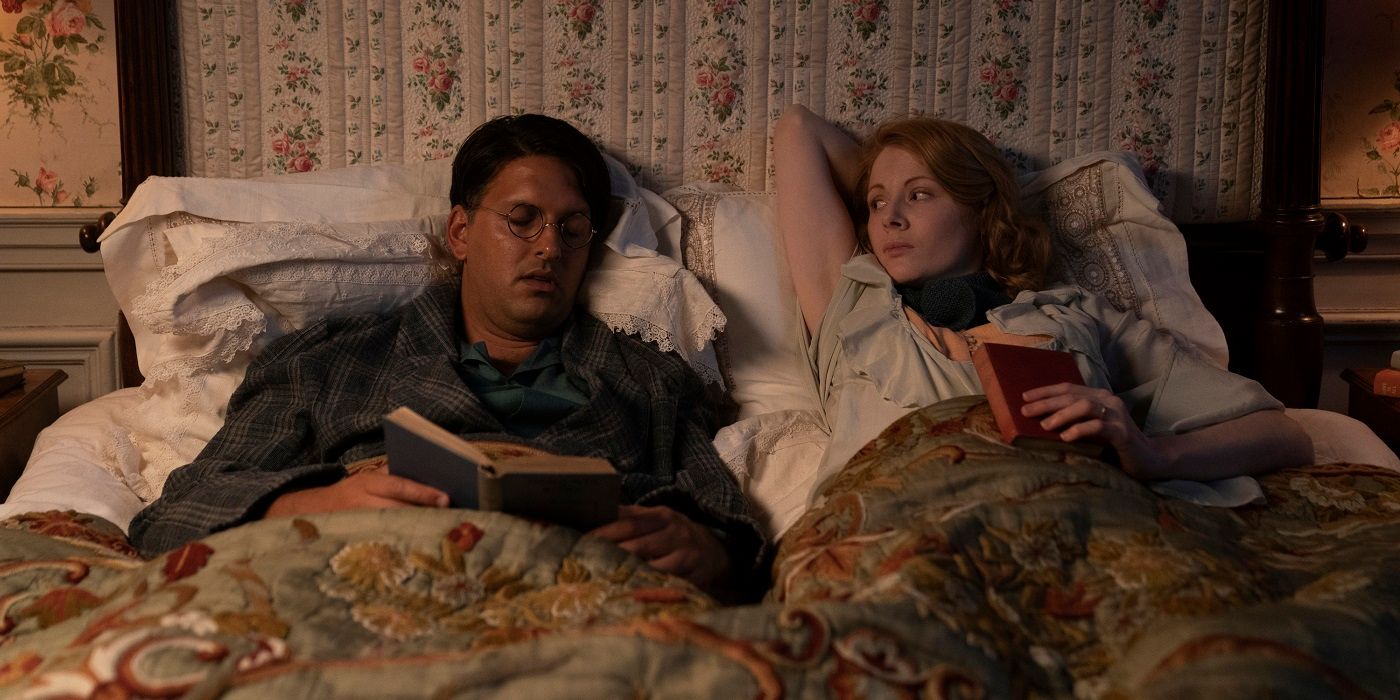 Fanny lives on in Nancy Mitford's two follow-up novels to The Pursuit of Love. In the second, Love in a Cold Climate, nothing much happens with Fanny that readers weren't already aware of in her life. She narrates the life of her distant cousin Polly Hampton as she finds love and faces loss and the book is set in the same era as The Pursuit of Love. However, Fanny's life takes a more interesting turn in the third book, Don't Tell Alfred, which is set 20 years after the first two novels. After establishing her life in Oxford, Fanny moves with her husband Alfred and their children to Paris, where he is now the British ambassador to France. It's the first time in all the books that Fanny is actually narrating her own life and she describes having to get used to living in an embassy, keeping up with the good status and reputation she and her family must maintain, navigating French politics, and continuing to raise her now grown sons.
The Pursuit Of Love's Biggest Changes From The Book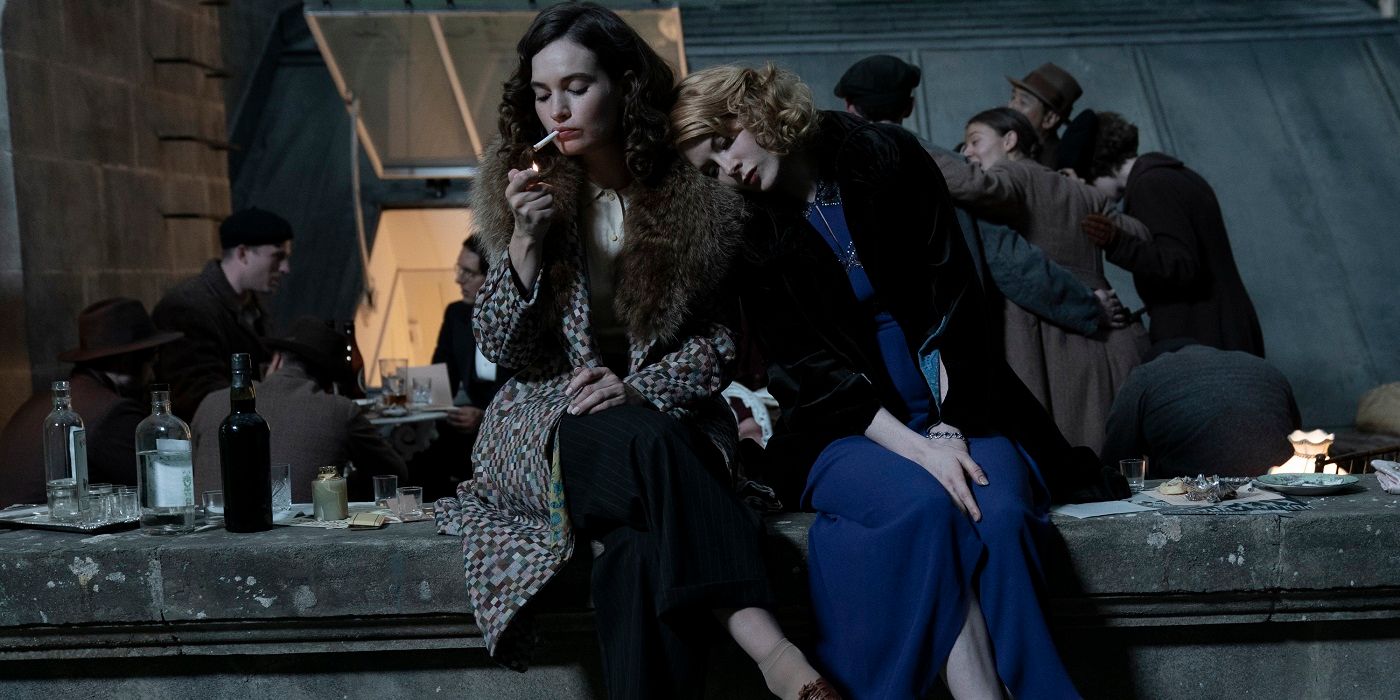 Emily Mortimer's adaptation of Nancy Mitford's beloved novel, which she wrote and directed, is rather faithful to its source material. While certain additions of dialogue are interspersed throughout, The Pursuit of Love doesn't make any drastic changes to the characters or their trajectory that aren't already in the book. Linda still dies in the end and Fanny still adopts her cousin's son. However, Mortimer expands upon Fanny and Linda's relationship and there is more obvious sentimentality in the Amazon series than there is in the novel. The role of The Bolter, Fanny's mother (who is played by Mortimer), is also expanded and she appears a fair bit more in her daughter's life than in Mitford's pages, with certain themes and moments being given some more detail in discussions. Beyond that, however, the characters go through the same evolution and Mortimer includes most everything from the book in the series.
How The Ending Sets Up The Pursuit of Love Season 2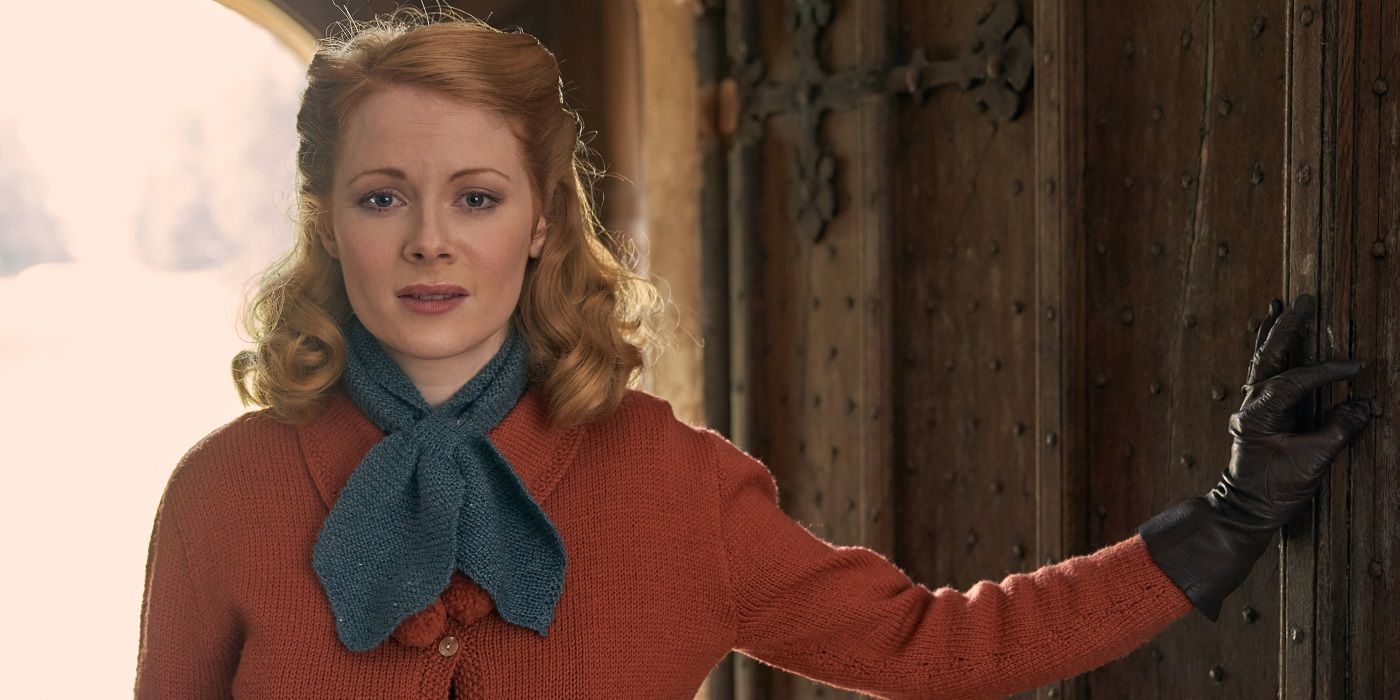 The ending of Amazon's The Pursuit of Love is pretty final for Linda. She dies and Fanny adopts her son to raise alongside her own, so it's pretty much a guarantee Lily James won't appear in future seasons. But the fact that Fanny is the narrator and still lives on at the end leaves the door open for season 2, which could explore more about her life and the lives of her family members. What has her life as a mother been like? She spoke about fancying some of the freedom Linda experienced, which could be expanded upon in a sophomore season.
There is still so much the audience doesn't know about Fanny, with the series only brushing the surface with regards to her interiority. This is especially true considering her narration largely focuses on Linda while Fanny's story often takes a backseat. The Pursuit of Love executive producer Charles Collier has already hinted at the possibility of continuing the story as there are two more books to cover. The series has yet to be given the greenlight for season 2, but there are plenty of stories left to be told for whenever the decision is made.
Link Source : https://screenrant.com/pursuit-love-ending-meaning-explained-season-2/