The Scott Pilgrim Game's DLC Was Cut, According To Series Creator
Scott Pilgrim creator Bryan Lee O'Malley recently revealed that DLC for the game was once planned, but ultimately fell to the cutting room floor.
You Are Reading :The Scott Pilgrim Games DLC Was Cut According To Series Creator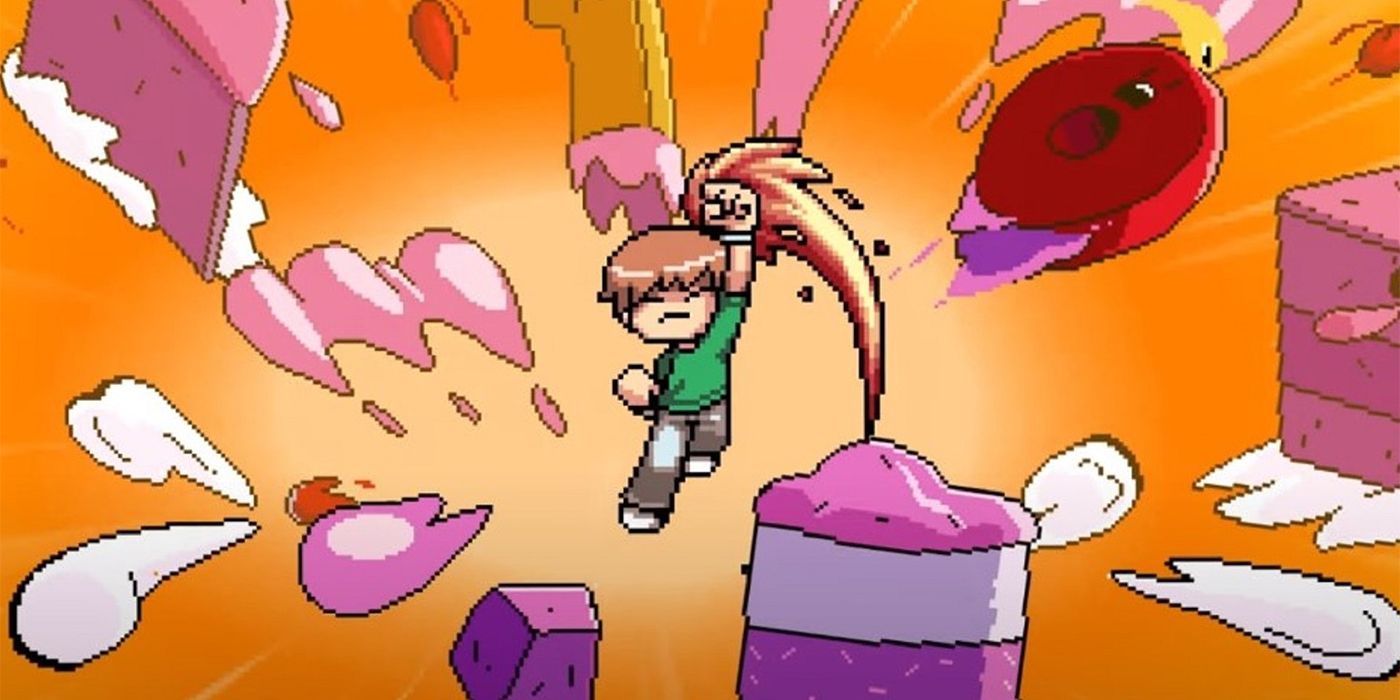 Scott Pilgrim Vs. The World creator Bryan Lee O'Malley recently told fans that DLC plans for the 2010 game were once in place; however, the idea landed on the cutting room floor due to budget cuts at the time. The game launched digitally in 2010 as a tie-in whose release coincided with the film's theatrical premiere. An instant classic published by Ubisoft, Scott Pilgrim vs. The World: The Game is fondly remembered. Sadly, its long-standing success was cut short after its delisting on digital platforms in December 2014 made its continued purchase impossible.
That's since changed, thanks to Ubisoft's recent release of Scott Pilgrim vs. The World: The Game Complete Edition. The side-scrolling beat 'em up is once more available on digital storefronts, following its rerelease on Nintendo Switch, PC, PlayStation 4, and Xbox One on January 14. Fortunately, fans concerned about another potential delisting will have the chance to secure a limited edition physical copy on consoles. Today, January 15, distributor Limited Run Games opened preorders on its website for Standard, Classic, and K.O. physical editions on Nintendo Switch and PS4. Preorders for the Scott Pilgrim game's boxed copies will remain open for the next six weeks, with preorders on Xbox One slated to go live "at a future date," according to Limited Run.
Due to additional sprites featured in the title's launch trailer, some fans began to ponder whether the Scott Pilgrim game's rerelease would feature previously unseen content. Series creator Bryan Lee O'Malley made it clear there's no new content at all. In responding to a fan on Twitter, O'Malley divulged that he and the development team had discussed the possibility of exploring "Montreal DLC" in 2009, ahead of the game's 2010 release. However, those ideas were axed because of budget cuts.
The answer to your question is no. There's nothing new in the rerelease. ORIGINALLY (in 2009) we had talked about doing a Montreal DLC with playable clash at demonhead (envy, Todd, lynette). ultimately canceled and never realized because of budget cuts https://t.co/glT9awy9Br
While news of the once cancelled DLC plans is unfortunate, it's probably not something that could be helped now. The Scott Pilgrim game's recent return still warrants excitement, though. Again, the title had been delisted for six years. And throughout much of that span of time, many were left to believe Ubisoft wouldn't be able to restore it.
In addition to providing players with a genuinely good experience, Scott Pilgrim Vs. The World: The Game counts as one of the rare licensed titles that actually do justice to the property from which it's derived. Thus, the project's rerelease seems a good start to the year for gaming. And there does exist at least one more big-name license returning to the world of interactive entertainment in 2021 – Batman. Though Gotham Knights won't actually star the Dark Knight, WB Games Montréal's next outing could be what the doctor ordered for a new generation of Gotham-set adventures.
Link Source : https://screenrant.com/scott-pilgrim-game-dlc-cut-bryan-lee-omalley/