The Witcher Season 2 Fires Back At Your S1 Timeline Complaints
The Witcher season 2 hilariously claps back at the most common audience criticisms from season 1, including the infamous multiple timelines.
You Are Reading :The Witcher Season 2 Fires Back At Your S1 Timeline Complaints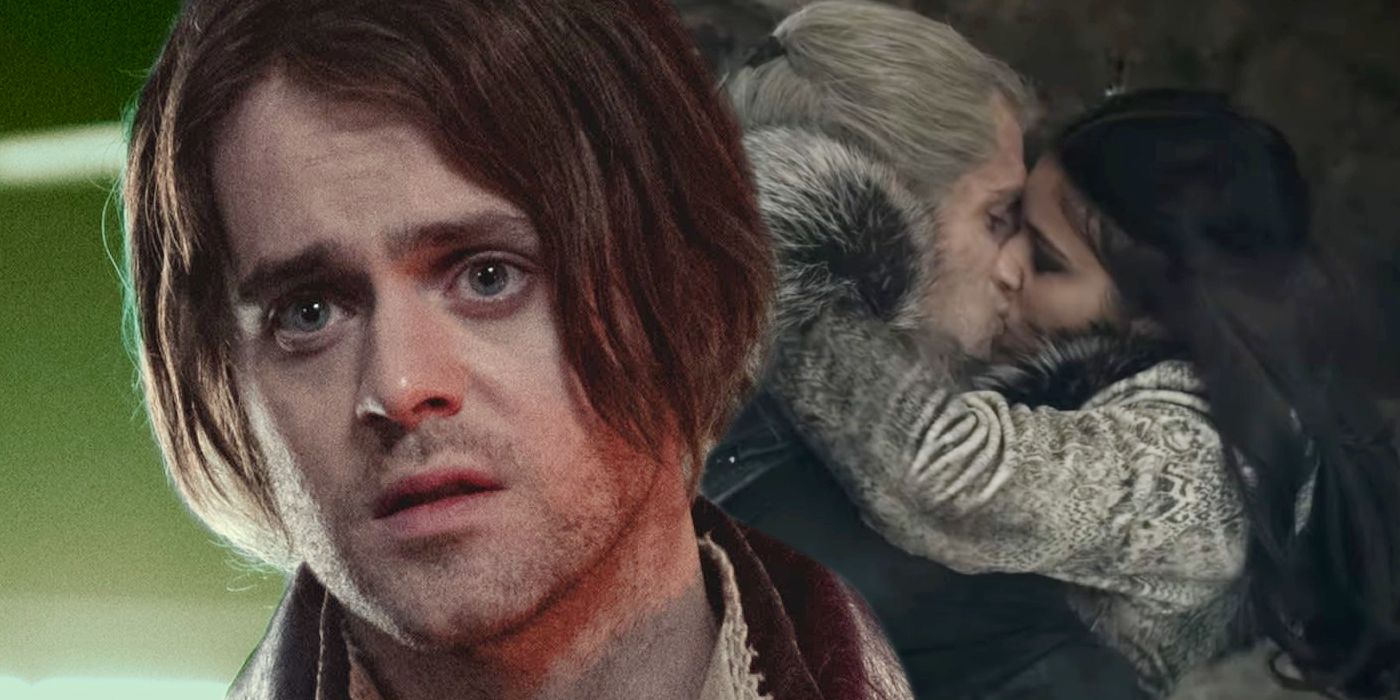 Netflix's The Witcher takes criticism of season 1 an awful lot better than Jaskier does when his bard skills come under scrutiny. The Witcher season 1 did extraordinarily well for Netflix. Hailed as a worthy adaptation of Andrzej Sapkowski's novels and led by a perfectly-cast Henry Cavill as Geralt of Rivia, The Witcher earned widespread acclaim for its combat sequences, colorful characters, and detailed world-building. And with Netflix not only commissioning seasons 2 & 3 but a pair of prequels too (The Witcher: Nightmare of the Wolf and The Witcher: Blood Origin), The Witcher season 1 can't have performed too badly at all.
Nevertheless, Geralt's live-action debut didn't escape criticism. The Witcher season 1 infamously comprised multiple timelines, but with precious little to differentiate them. There was the present-day era, the past shortly before Ciri was born, and the distant past when Yennefer trained to become a sorceress. Encompassing 40 years, the distinction wasn't immediately obvious to those unfamiliar with the books, and made for some interesting Christmas day family debates in December 2019. Season 2 confirms The Witcher has heard your complaints – and has something to say about them.
In The Witcher season 2, episode 4 ("Redanian Intelligence") Jaskier is recognized by a dock worker who professes to be a big fan of the bard's. Jaskier enjoys the ego boost, and they exchange pleasantries before the musician climbs aboard his boat. But the dock hand also has some, er… feedback for Jaskier. Hilariously, these comments all sync up with the gripes audiences aimed toward The Witcher after season 1 landed.
According to the riverside critic, Jaskier's song was, "a bit complicated… took me to the fourth verse to understand there were different timelines." This drink-spurting line references how many The Witcher viewers didn't realize season 1's narrative was split across 3 timelines until episode 4, and the approach – though innovative – ended up complicating matters by trying to be too clever. Jaskier's reviewer doesn't stop there either, continuing, "That magic kiss? That was a bit cheap" in a sly nod to season 1, episode 6 where Yennefer boosts Geralt's magical abilities by slapping one on his lips. Fans accused the scene of feeling corny, contrived and, indeed, cheap, and the episode's writer (Haily Hall) has expressed her own regrets about the kiss' execution. Finally, the overly-chatty fan boasts, "I spotted the dragon reveal a mile away." This parting shot relates to The Witcher season 1's "Rare Species" where a twist ending reveals Geralt's dragon hunt companion was the beast itself all along.
Jaskier finally claps back, yelling, "If YOU could write a little song, you could sing yourself whatever you please – but you can't, can you?" The reply can't help but feel like a playful jab toward those who called out The Witcher's season 1 flaws – "you try adapting a dense fantasy novel series into a live-action Netflix show!" Some points were valid (the timeline confusion, the cheap kiss), while other crimes weren't as severe as social media made out. The dragon reveal isn't any less emotive for guessing the twist in advance, for instance.
Regardless, Jaskier's dock quarrel in The Witcher season 2 is a perfect, witty acknowledgement of those real life gripes. Lauren Schmidt Hissrich (showrunner) is holding her hands up to season 1's (relatively minor) flaws, while also giving a touch of sass through the mouth of Jaskier. Few shows would have the boldness to attempt such a fourth-wall breaking exchange (especially in a fantasy series), but The Witcher finds the perfect balance between comedy, subtlety, and self-awareness. If audiences hadn't already forgiven The Witcher for causing a timeline headache in season 1, they surely have after this standout gag.
Link Source : https://screenrant.com/witcher-season-2-timeline-complaints-jaskier-comment/