The X-Men's Greatest Comic Book Couples
The X-Men family of titles has prided themselves on high stakes action and intense interpersonal drama, and this has led to some great relationships.
You Are Reading :[thien_display_title]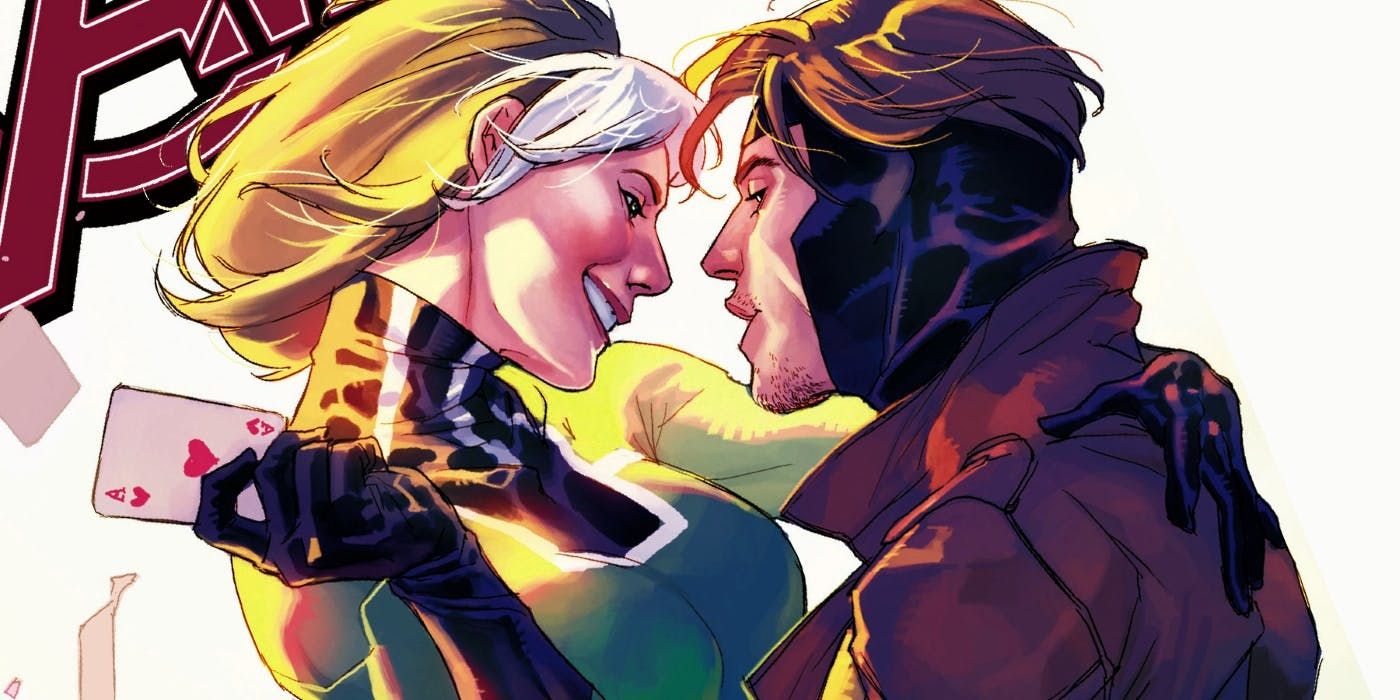 Throughout the almost sixty-year history of the X-Men, and mutants in general, there have been many romantic, intra-team relationships. Some of these power couples stood the test of time, becoming some of Marvel's most beloved couples, and others sputtered out over time. All of them were intense, and some, despite not working in the long-term, had a major impact on all involved.
Probably the most famous X-couple are Cyclops and Jean Grey. The two first met when Jean arrived at Xavier's School in X-Men #1 way back in 1963. The two began dating, and their relationship has been one of the defining aspects of the X-Men titles. When the Phoenix Force attacked Jean Grey, it cloned her and put the original body in a cocoon under the ocean. The clone Jean assumed the original's place, and she and Cyclops continued their relationship. He was heartbroken when she sacrificed herself to stop the reign of the Dark Phoenix; he was so distraught that he left the team for a while. Of course, the real Jean Grey returned, and she and Cyclops resumed their love affair, eventually getting married. Interestingly enough, between the clone's death and the return of the original Jean Grey, Cyclops dated another clone of her, named Madelyne Pryor, who would later become the Goblin Queen.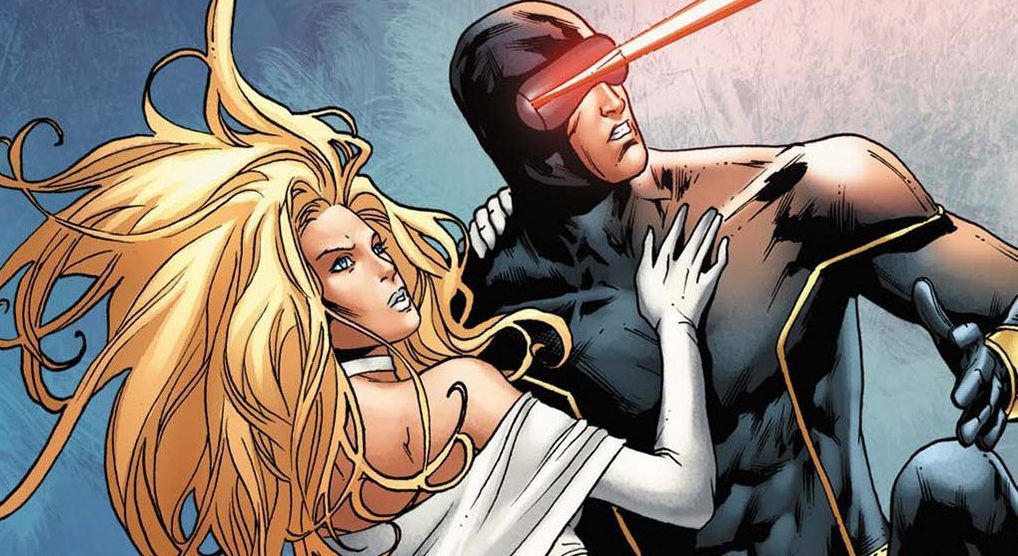 Cyclops would find himself in a relationship with another fellow mutant, and it was one of the most unlikely choices ever: Emma Frost. She joined the team early in Grant Morrison's New X-Men run, and there was tension between the two almost instantly – despite still being married to Jean Grey. The sparks were apparent to everyone, including Grey, and when she died at the end of Morrison's run, she told her husband to "live" and move on from her – essentially giving Cyclops her blessing to marry Emma. The pairing proved to be a good one, as the two complemented each other and helped each other change for the better.
Rogue and Gambit have a similar dynamic. Rogue's powers, which allow her to absorb powers through touch, also tend to kill whoever she touches, greatly complicating any attempts at a relationship. This did not bother Gambit at all, who began pursuing Rogue almost as soon as he joined the team. Like most X-couples, Rogue and Gambit had an "on-again, off-again" relationship that ultimately led them to marriage. Like Cyclops and Emma, Rogue and Gambit helped each other—Gambit showed Rogue, who had been reluctant to enter into a relationship because of her powers, that she could love again; likewise, Rogue took a roguish thief with a dark past and helped him move on from his past. When ranking the greatest X-couples, Gambit and Rogue's ranks as one of the best.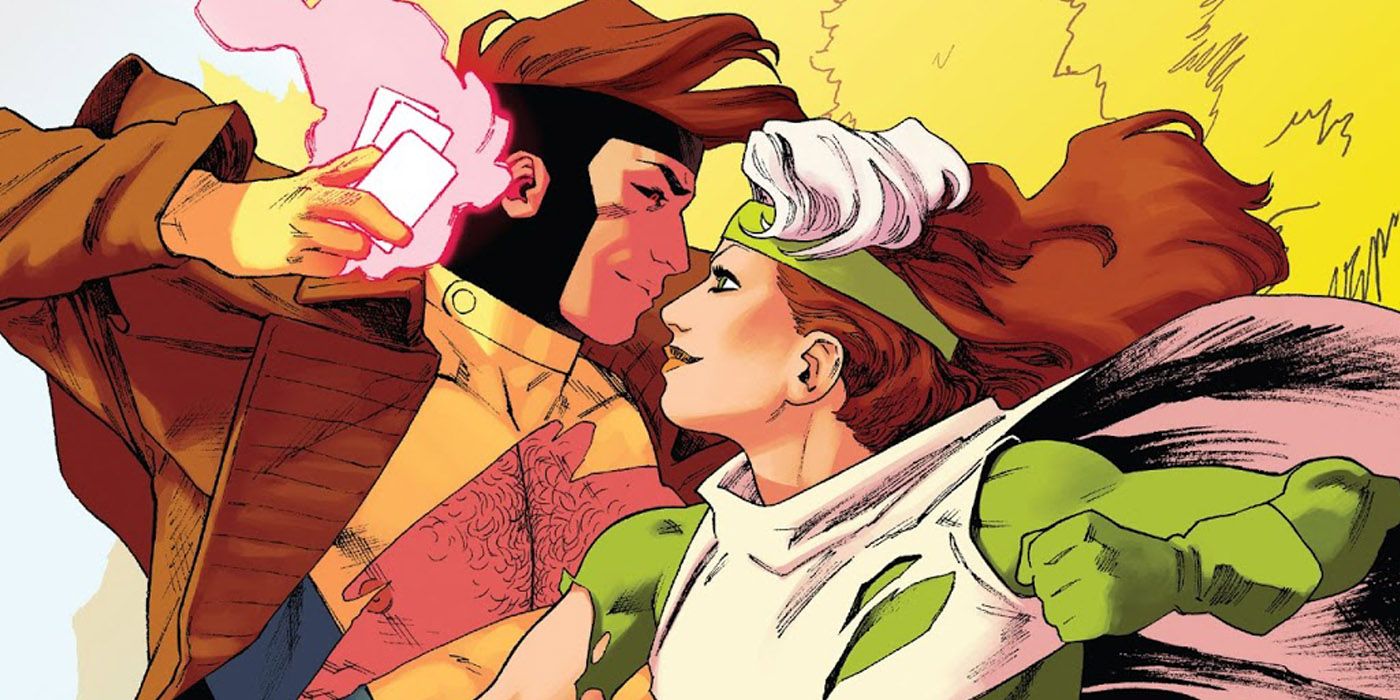 Cyclops is not the only mutant to find themselves in multiple, different relationships — his teammate Storm has had her share of pairing as well. The first, and most notable, was with the mutant inventor Forge. A common theme among X-couples is the "on-again, off-again" and Forge and Storm was no different. Matters came to a head in Uncanny X-Men #290 when Forge proposed to her, but his insecurities led him to believe she would reject it, and thus he flubbed it horribly. He leaves her, crying and heartbroken, and after he is gone, she reveals she was going to accept the proposal. Many years later, she would have a relationship with Wolverine. The two had been friends for many years, but after Storm's marriage to Black Panther fell apart, she began dating Logan. She would experience heartbreak a second time when Wolverine was seemingly killed. He would later return, but the two did not resume their relationship.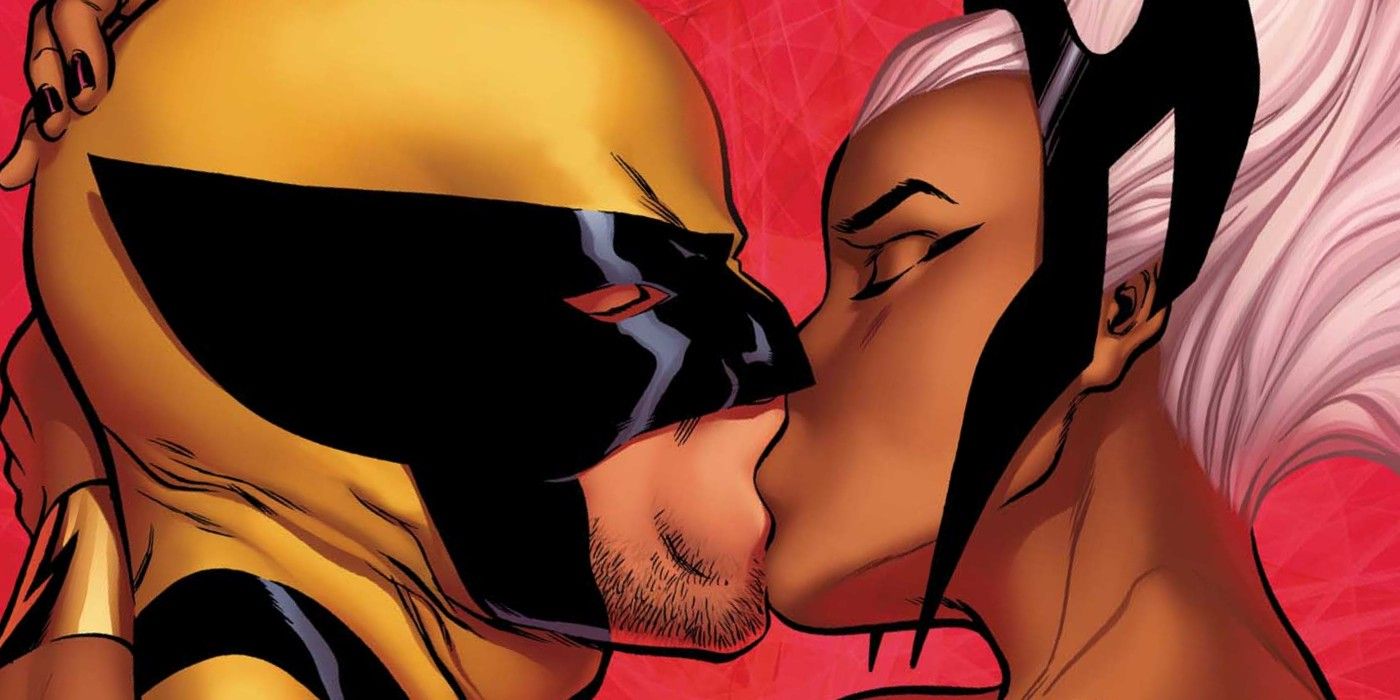 Kitty Pryde and Colossus are another mutant power couple, but their love ended in heartbreak as well. Kitty was the youngest member of the team when she joined, and she began crushing on Colossus, who was just a few years older. The "on-again, off-again" theme reared its head with Kitty and Colossus, culminating with him proposing to her. They almost went through with the ceremony, but in X-Men Gold #30, Kitty gets cold feet and calls off the ceremony. Interestingly enough, in the time since, writers have decided to explore Kitty's sexuality; it was long speculated that she was bisexual, with readers pointing to her relationships with both Colossus and Rachel Summers (Phoenix) as evidence; Rachel and Kitty's creator, Chris Claremont has voiced support for this. Kitty went so far as to kiss a woman recently, settling the matter once and for all.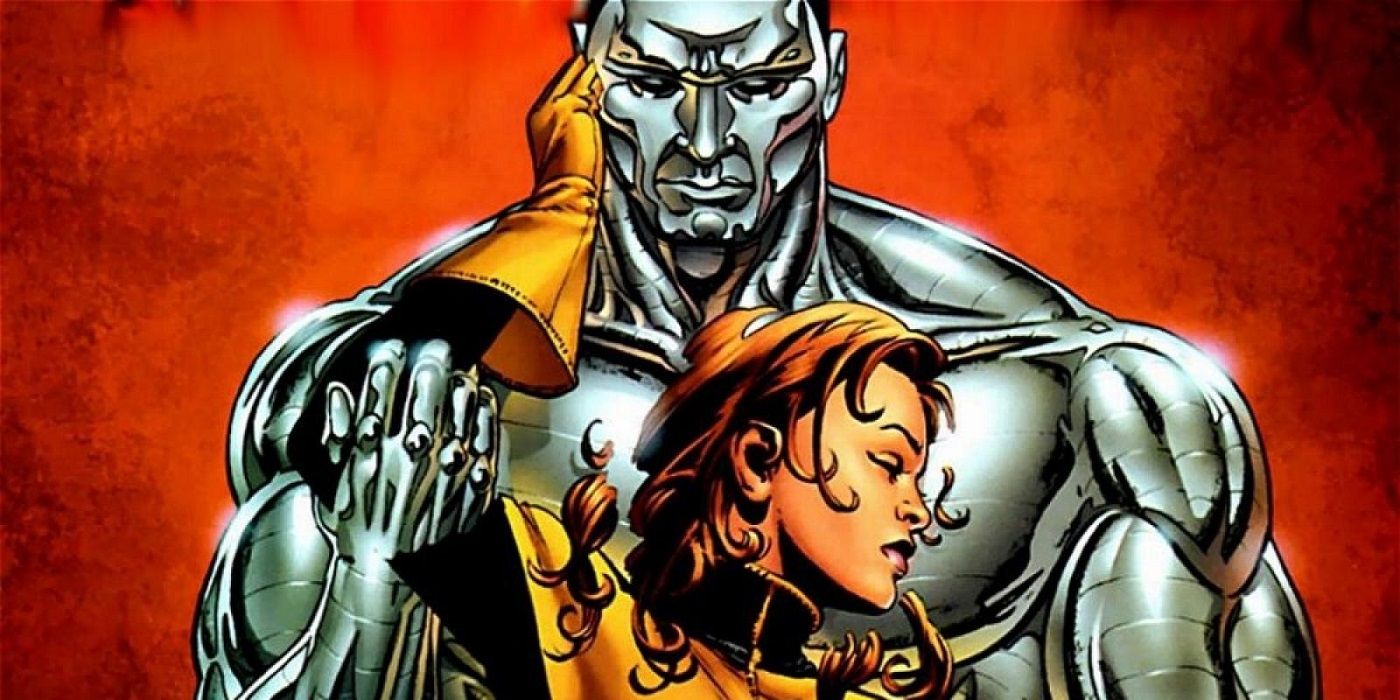 Same-sex relationships have existed in the X-Men universe for many years, but most of them were at the time coded or only hinted at. Kitty's love for Rachel Summers is one, and while it was their original creator's intention they get together, less progressive attitudes prevented this. But by the mid-2000s, the mindset had changed a bit and LGBTQIA relationships were allowed to be depicted. One of the first was X-Factor's Rictor and Shatterstar, another couple that, like Kitty and Rachel, was only alluded to before being confirmed. When Rictor and Shatterstar finally confirmed their love for each other in X-Factor #45, it made history as the first same-sex kiss in Marvel Comics. Sadly, in Iceman #9, it was revealed the two were taking a break.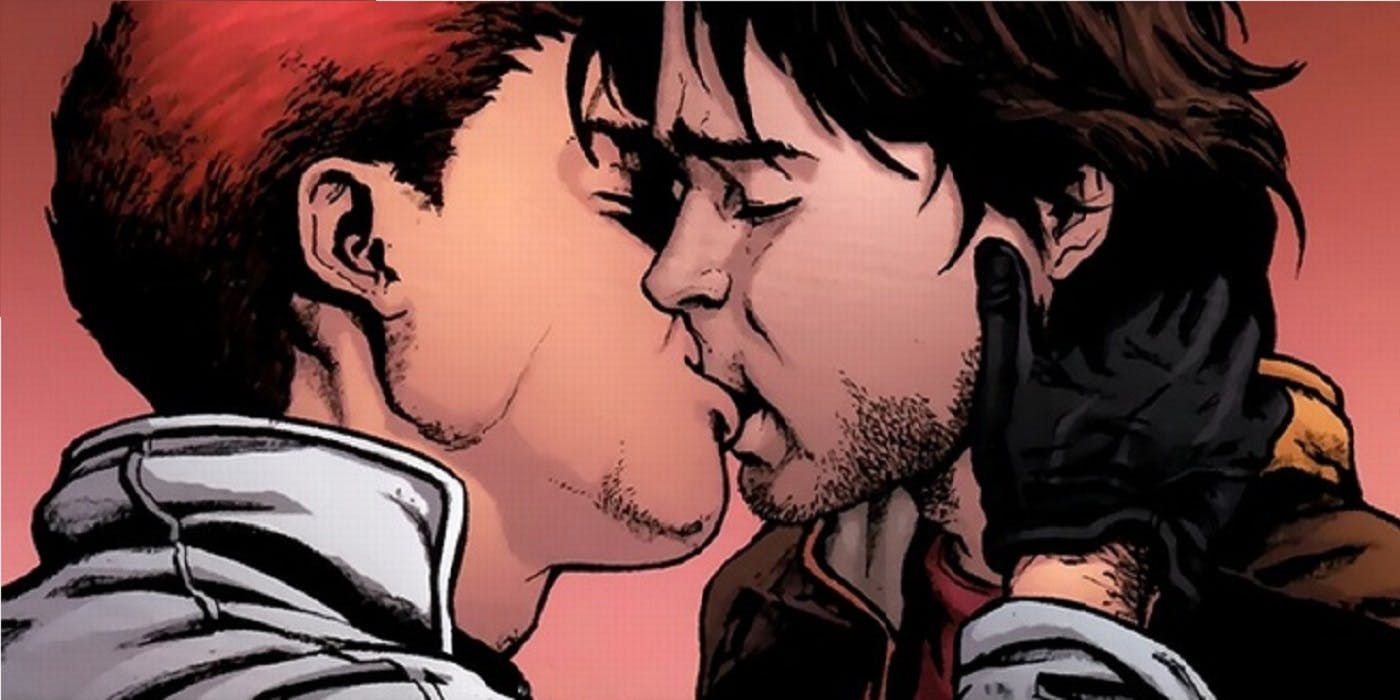 On the surface, Psylocke and Archangel may not seem like a pairing that would work, but both come from wealth and privilege and both have endured extreme traumas in relation to their bodies. When considered in this context, their relationship makes perfect sense. And much like Rogue and Gambit's relationship, it was one of healing and growth: when the two initially got together, they were trying to make sense of what had happened to them, and they worked through it together. During the course of their relationship, their bodies healed, and they were able to find a degree of stability others did not have, but it came to a tragic end during the "Age of X-Man" storyline, in which Nate Grey took possession of Archangel, and Psylocke used one of her psychic knifes to attempt to free him; it backfired horribly, unleashing the dark side of his personality.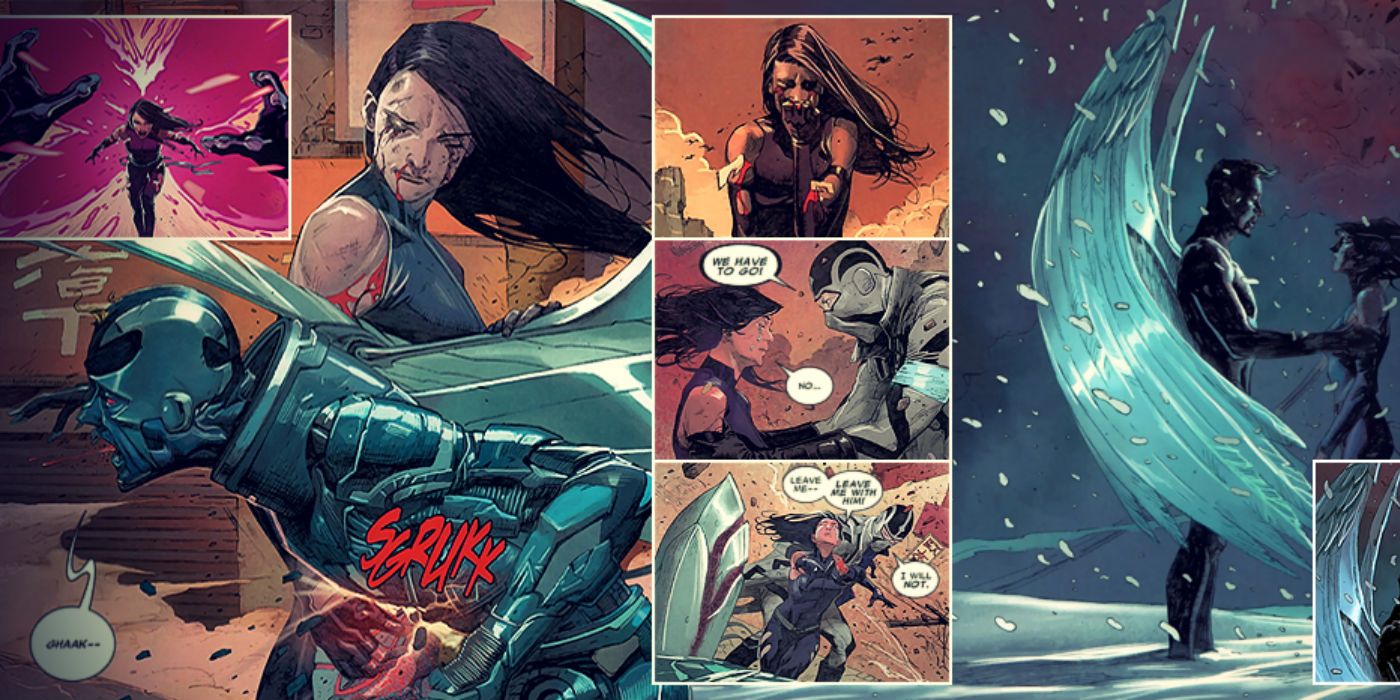 The X-Men family of titles is known for both high-stakes action and intense personal drama, and this last one has led to a number of intense relationships. These relationships rarely last, which makes sense given the dangerous nature of their work and the strain it can put on a person. But a few have made it work, and these ranks as not only the mutant community's greatest relationships but those in comics as well.

Link Source : https://screenrant.com/xmen-greatest-comic-couples-ever-marvel/

Movies -