This Is Us Dropped Clues To A Sad Twist Involving Rebecca
The latest episode of This Is Us was full of high emotions, but did it also seed a big season twist still to come involving Rebecca?
You Are Reading :This Is Us Dropped Clues To A Sad Twist Involving Rebecca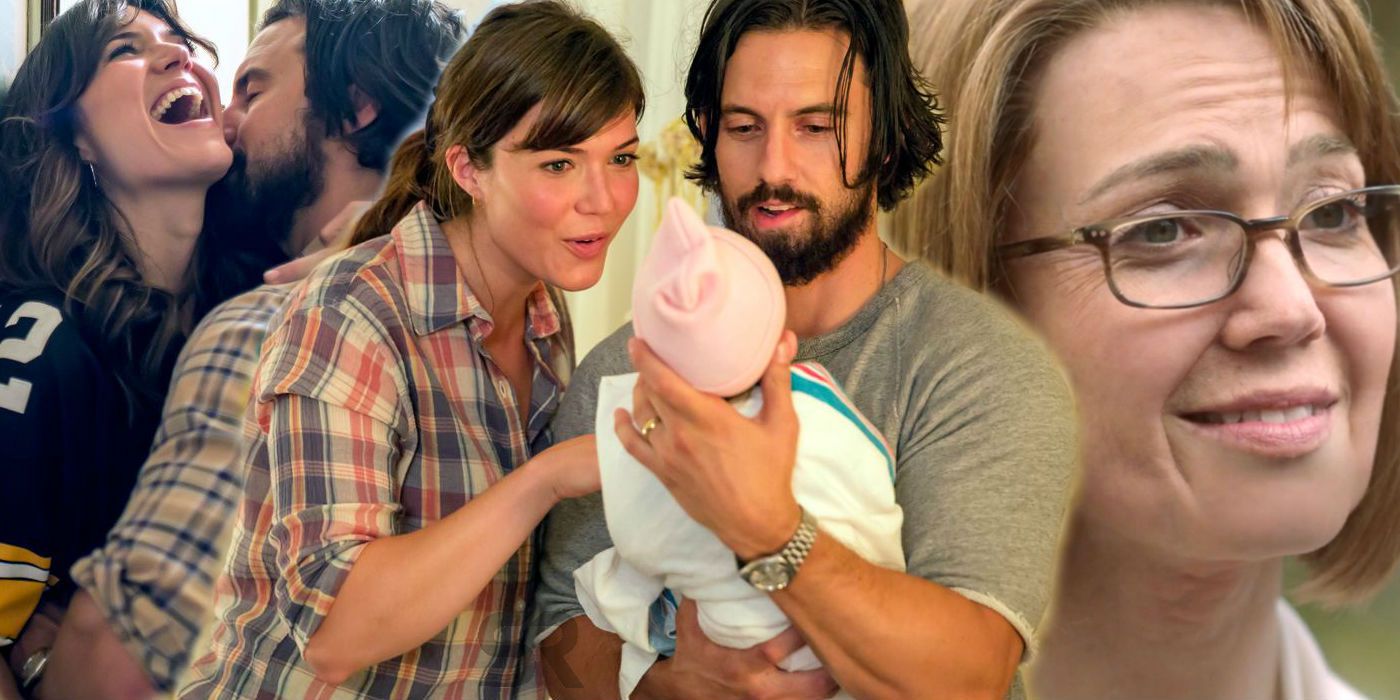 The latest episode of This Is Us may have set up a tragic future of Rebecca. The Pearson matriarch played brilliantly by Mandy Moore has gone through a lot in the show. Between losing her third biological baby and pushing through with life after Jack's (Milo Ventimiglia) sudden death several years later, everybody's now just rooting for her to live the remainder of her days peaceful and happy. However, if this week's episode of This Is Us is any indication, Rebecca may have a rough road ahead of her.
The entirety of the new episode took place in a hospital waiting room (meaning there weren't any flashbacks) as everybody waited on Kate's (Chrissy Metz) new baby. With emotions running high, It was a clash of personalities, with Kevin's (Justin Hartley) relapse obviously a hot topic and Beth (Susan Kelechi Watson) and Randall (Sterling K. Brown) almost getting into an argument regarding their work/life balance dilemma. Rebecca, on the other hand, behaved rather oddly. She didn't interact with anyone that much, didn't want to eat, and just kept on saying random thoughts.
Related: This Is Us Theory: [SPOILER] Dies Next Episode
Of course, the stressful environment can be an explanation for Rebecca's behavior; for sure, she doesn't have the best of memories in a hospital. But it might be more complex than that with This Is Us possibly setting up the reveal that she's suffering from early stages of dementia. During the episode, Rebecca exhibited several telltale symptoms: she was staring blankly for long periods of times (even throwing out random and irrelevant information) and refusing to eat – both of which Beth pointed out to Randall. Had it not been for her daughter-in-law forcing her to have a donut which Madison (Caitlin Thompson) brought, she wouldn't even eat anything. Considering that the news of Jack's surprising death was delivered to her while eating a chocolate bar, her aversion to food in the waiting room is understandable.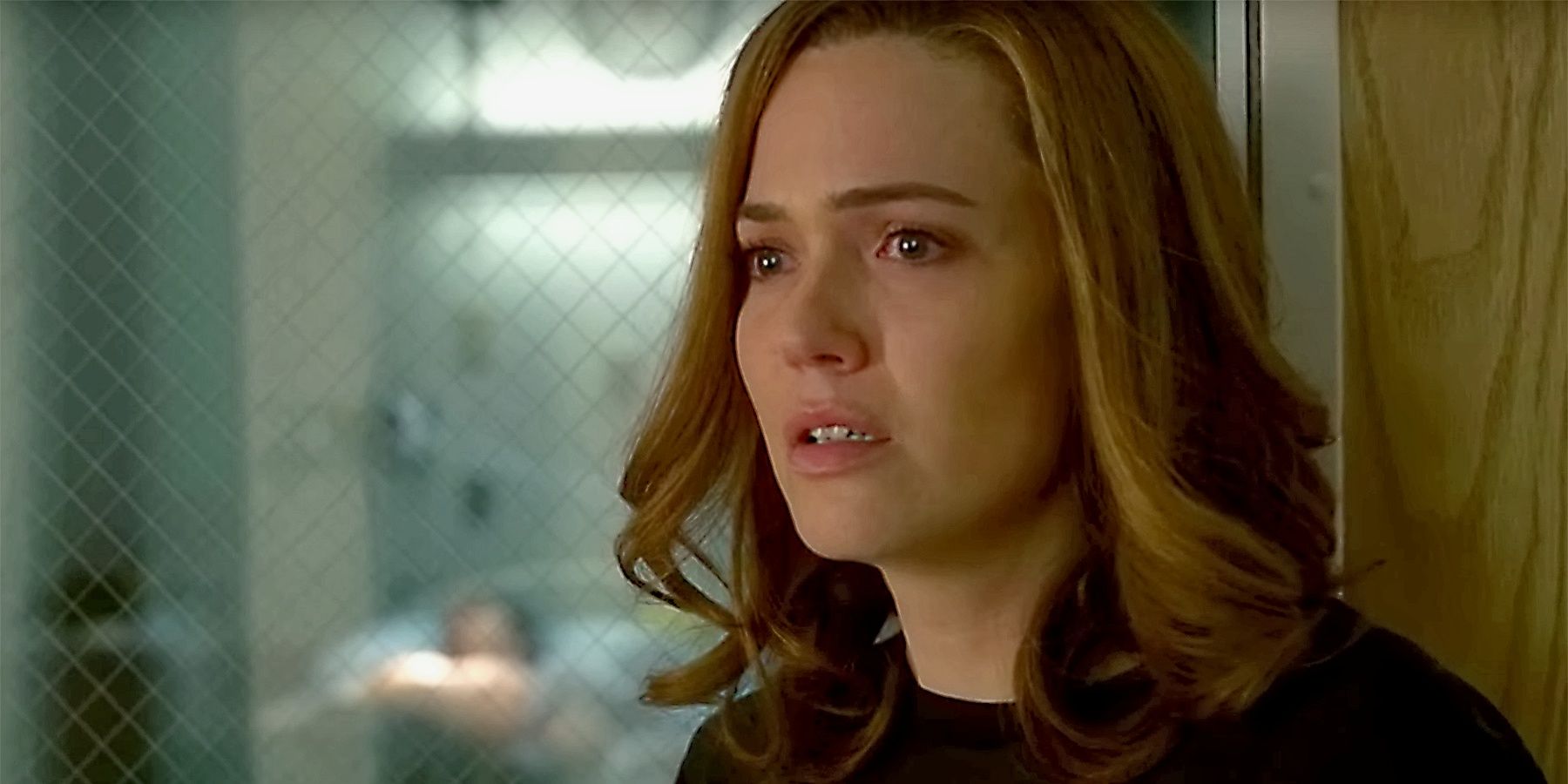 However, one of the biggest clues backing up this theory was the fact that Rebecca didn't seem to remember recent events, particularly what she ate. At one point, Beth asked her, but before Rebecca could give a detailed answer, Miguel (Jon Huertas) provided the specifics for her. Weirdly, however, she remembered every single detail the night she and Jack waited at the hospital after their house burned down.
During mild-stage dementia, a person begins to lose recent memory – from a few moments to previous days ago – yet they mostly retain long-term ones, especially those who have strong emotional impact with them. Jack's death is arguably the most harrowing experiences of her life, something Rebecca will have lived over and over to the point it was ingrained in her brain.
Considering the mystery surrounding the flashforward early this season about "her" (which is confirmed to be Rebecca), This Is Us is probably setting up a huge reveal in the next few episodes, perhaps even in the upcoming season 3 finale. According to series creator Dan Fogelman (via THR), there will be "a moment in the show where, in a weird way, the present becomes the past and the future becomes the present."
Regardless of how things shake out for Rebecca, it's clear that she and Miguel are keeping a secret from the kids. Their interactions in the hospital were already suspicious, and the fact that they're suddenly moving to L.A. adds to the mystery. This might be just a way to keep their secret better since Randall is (oftentimes) more intuitive than his siblings. Only the final few episodes of This Is Us season 3 will tell.
More: This Is Us Season 3 Is Struggling To Get Past Jack
Accidental movie fan who is perpetually curious, Ana rekindled her love for writing several years back and married it with everything pop culture. The result is a passionate young writer who could ramble (and of course, pen) about films and series multiple hours a day. She has a soft spot for The Lion King, old songs, and home design; is currently obsessed with old sitcoms (The Golden Girls!); and won't dare watch any horror films although she's (ironically) dying to see one. Though a bit late to the party and was an actual Force non-believer, she now finds the Star Wars franchise quite fascinating (fun fact: it was a crazy Jar Jar Binks/Sith theory that drew her in).
Link Source : https://screenrant.com/this-us-season-3-twist-rebecca-dementia-theory/