Tiger King: Was Mario Tabraue Really The Inspiration For Scarface?
Was Mario Tabraue really the inspiration for Scarface? Here's why the Tiger King interviewee is most likely the real-life Tony Montana prototype.
You Are Reading :Tiger King Was Mario Tabraue Really The Inspiration For Scarface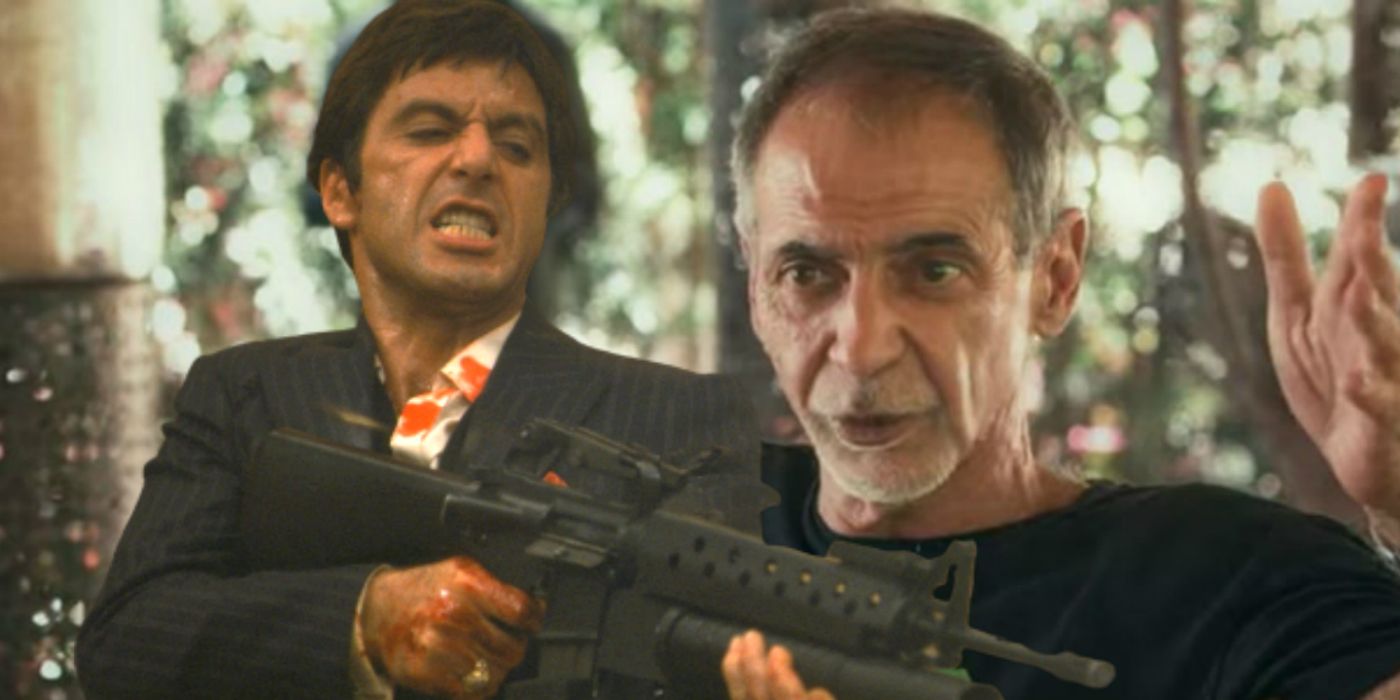 Was Tiger King's Mario Tabraue really the inspiration for Scarface? In the Netflix documentary series about exotic animal breeder Joe Exotic, the founder of Miami's Zoological Wildlife Foundation (ZWF) states that "sometimes they say that I'm the prototype for Scarface," a reference to the titular character portrayed by Al Pacino in Brian De Palma's 1983 gangster film. While Tabraue's comment may seem like a boast, there's plenty of evidence to support his claim.
Filmed between 2015 and 2020, Tiger King primarily focuses on the feud between Joe Exotic (Greater Wynnewood Exotic Animal Park) and Carole Baskin (Big Cat Rescue). In the second episode, "Cult of Personality," Baskin discusses Joe's questionable trade colleagues and references Tabraue's criminal background. She also tells the filmmakers that they won't be able to get inside ZWF because "they're just not going to allow the public to see what really happens there." However, Tiger King interviewee Mark McCarthy – a former Tabraue employee – arranges for an interview inside ZWF, and recalls when he first began working for the alleged Scarface inspiration in 1982.
In Tiger King, Tabraue claims that Baskin uses him as a "poster child" for people who shouldn't own animals. He also acknowledges the Scarface connection while movie clips and news footage complement his claims. Surprisingly, however, the Netflix docuseries doesn't make it explicitly clear that Tabraue was indeed the real-life inspiration for Scarface, nor do the assembled clips provide the necessary context for streamers who aren't familiar with the 1983 film. Written by Oliver Stone, Scarface is an updated version of Howard Hawks' 1932 movie of the same. It's also loosely based on real-life criminals who were part of the early '80s Miami drug scene. In 1981 – two years before Scarface's release – the FBI raided the luxurious Miami compound known as Coconut Grove, looking for one of the city's most notorious gangsters, Mario Tabraue.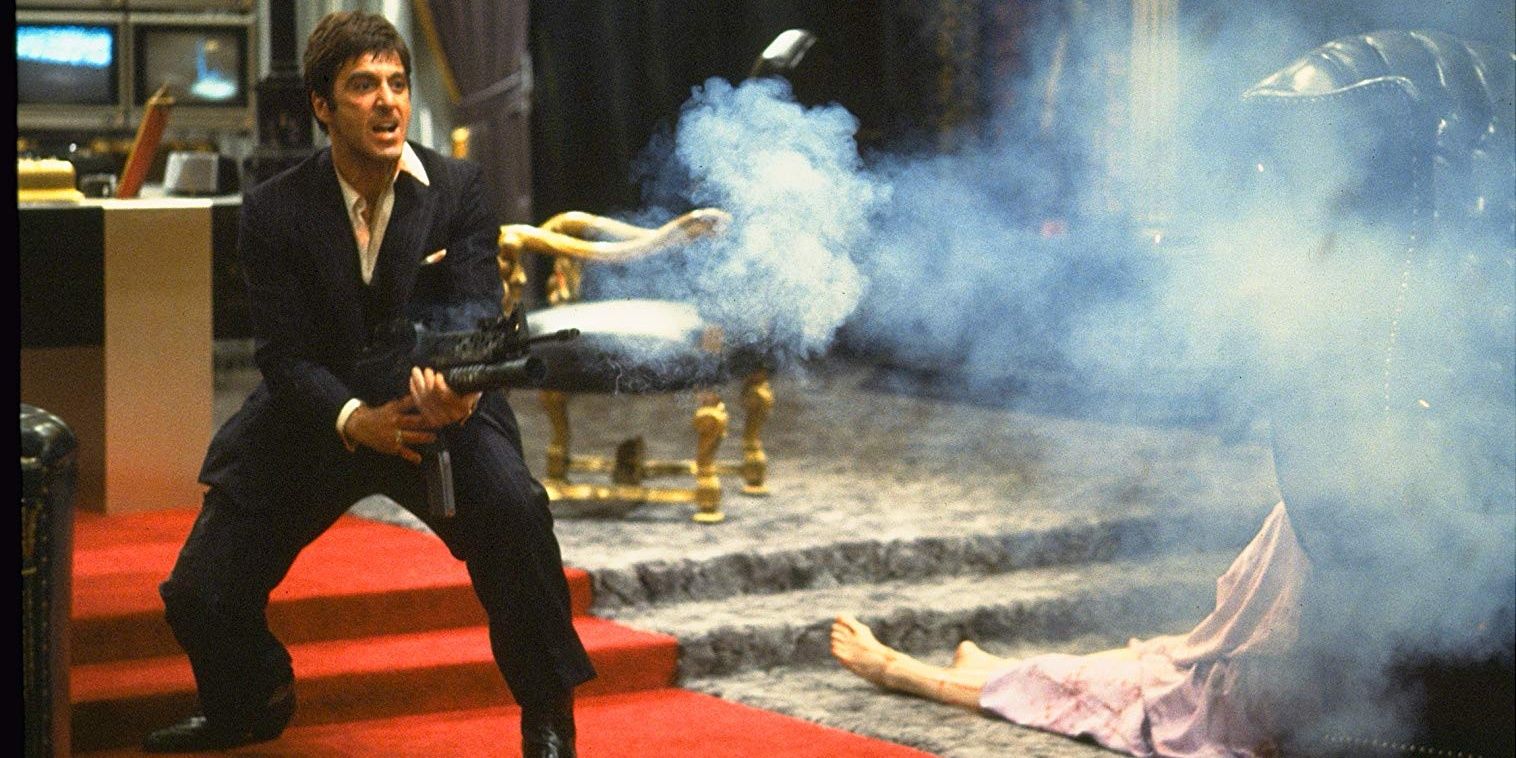 Based on the collective evidence, Tabraue does indeed appear to be the thematic inspiration for Scarface. For one, Stone and company would've been familiar with Tabraue's drug empire. In addition, the real Miami drug lord bears a striking resemblance to Pacino's character, Tony Montana. Plus, Tabraue was well-known for owning exotic animals; a concept that was integrated into the storyline for Scarface. It's true that Tony Montana is an amalgamation of famous gangsters like Al Capone, Pablo Escobar, and others, but it's the stories that Tabraue references in Tiger King that implies his life experiences inspired the Scarface narrative.
In 1980, ATF informant Larry Nash was murdered by a Tabraue employee and dismembered with a chainsaw on the drug lord's property. This story eerily parallels a bloody chainsaw sequence that's depicted in Scarface, only the roles are reversed: Tony Montana escapes and subsequently builds his drug empire. After the real-life Operation Cobra in 1987, Tabraue was convicted and given a 100-year sentence. He ultimately served 12 years and was released after agreeing to testify against other criminals. A 2018 Daily Mail article identifies Tabraue as the most likely inspiration for Scarface's Tony Montana.
Given the popularity of Tiger King and the various eccentric subjects, it's ironic that Tabraue has one of the most natural on-camera demeanors. During the early '80s, he was one of many Miami druglords who capitalized upon opportunities in the cocaine industry. But there was only one gangster who lived with cheetahs, monkeys, and cobras at a luxurious mansion known as Coconut Grove, one that's similar in style to Tony Montana's El Fureidis aka Little Paradise in Scarface.
Link Source : https://screenrant.com/tiger-king-netflix-mario-tabraue-scarface-tony-montana/