Tim Curry is 'Fascinated' To See IT Movie's Version of Pennywise
Original Pennywise actor Tim Curry shares his thoughts on the new IT movie as well as the new Pennywise, played by Bill Skarsgard.
You Are Reading :Tim Curry is Fascinated To See IT Movies Version of Pennywise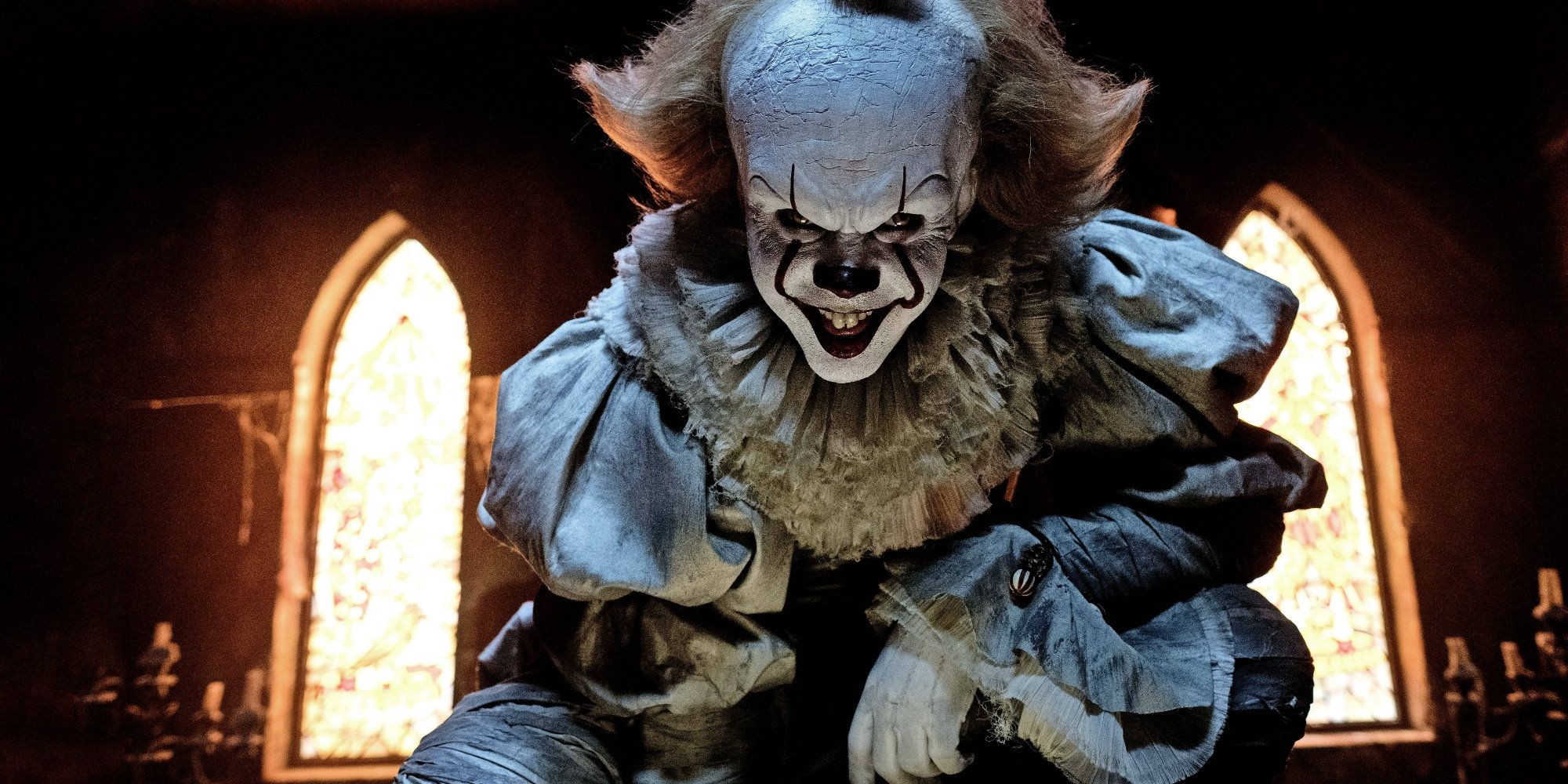 With just a few more days to go until the new adaptation of IT hits the big screen, Tim Curry has been sharing his thoughts on this new version – and, of course, the new Pennywise (Bill Skarsgard). Stephen King's acclaimed supernatural horror novel IT was famously adapted into a television miniseries back in 1990, with Curry as evil clown Pennywise. A lot of things can be said of the special effects and the script of the second part of the miniseries, but what's undeniable is that Curry's performance was the highlight of the series (and the trauma of many 90s kids).
Now, 27 years later comes the first cinematic adaptation of King's novel, with Andrés Muschietti on the lead as director and Skarsgard as the new Pennywise. Early reactions to IT have been quite positive, praising both Skarsgard's take on Pennywise and the kids from the Losers' Club, and while the film already has King's seal of approval, we can't help but wonder what Curry expects from this new version.
Related: Stephen King Wasn't Prepared For How Good IT Is
In an interview with ScreenGeek at Fan Expo Canada, Curry was asked for his thoughts on Skarsgard's portrayal of Pennywise, sharing he is "fascinated to see it."
"Well, I like [Bill] Skarsgard very much, I think he's very clever. It'll be interesting what sort of clown face he puts on, because it's not an obvious clown face at all. I've seen the trailer and you can't really see him at all. So I'm fascinated to see it. He's very good."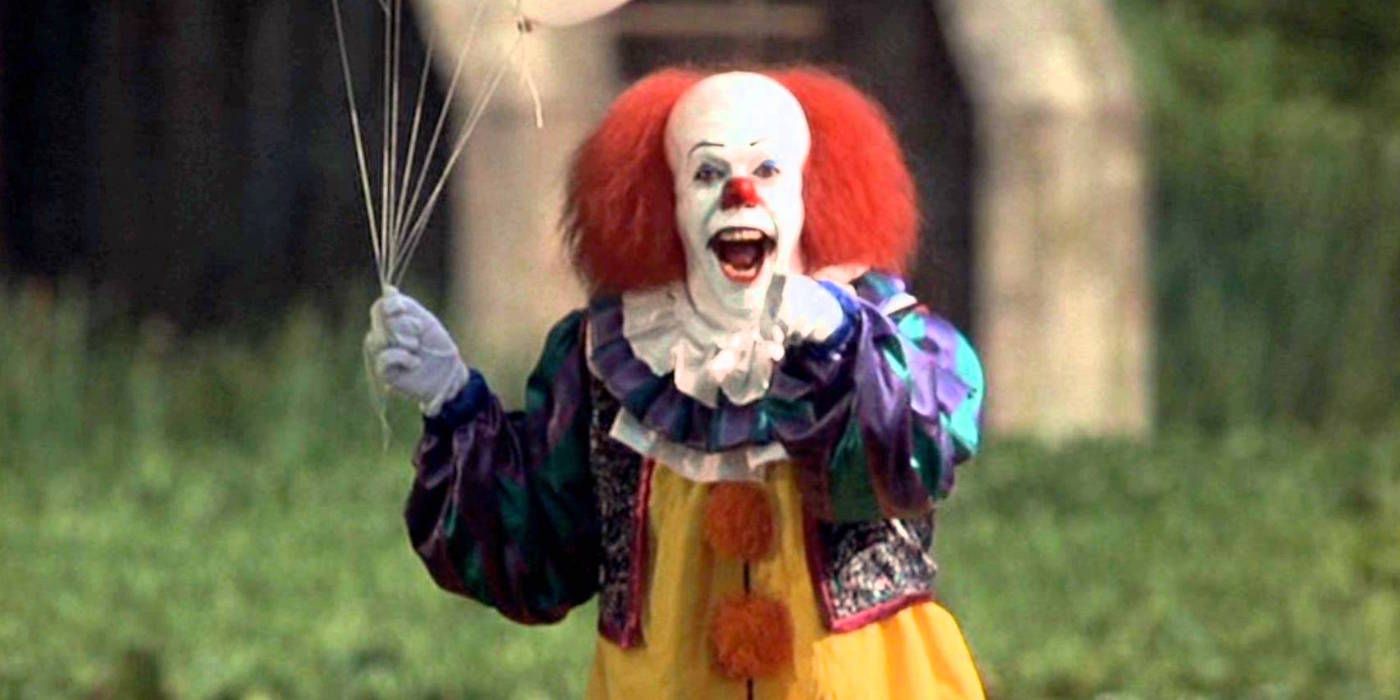 Curry's performance in the miniseries was terrifying and consistent through both parts, and the ending that was given to the second and final part of the series was quite anticlimactic, with IT's true form revealed to be that of a rubbery looking spider. While it stays true to the novel, it's a letdown after Curry's outstanding performance as an evil clown. Curry addressed this issue and added that he hopes the film has a better ending because, in the TV series, he "turned into some kind of giant spider, and it was not very scary."
Charlie Adler, voice actor and friend of Curry who accompanied him, added that nowadays with effects it's going to be "a very different experience," although "sometimes performances get lost in the technicals."
Back to the new Pennywise, Skarsgard recently shared that what was important to him was to reinvent and reinterpret the character in a different way, adding that there's no need to compare both performances as they can "stand alone."
Curry's performance will remain a classic, and for some it will remain engraved in their childhood memories due to its terrifying nature. Skarsgard's take on Pennywise has been different from the beginning. The makeup, the costume, and the gestures briefly seen in trailers and clips are different from Curry's, giving fans a new perspective of this chilling character and a new version to appreciate.
Next: Tim Curry Was Disappointed By IT TV Miniseries Ending
Source: ScreenGeek
IT (2017)Release date: Sep 08, 2017
Adrienne Tyler is a features writer for Screen Rant. She is an Audiovisual Communication graduate who wanted to be a filmmaker, but life had other plans (and it turned out great). Prior to Screen Rant, she wrote for Pop Wrapped, 4 Your Excitement (4YE), and D20Crit, where she was also a regular guest at Netfreaks podcast. She was also a contributor for FanSided's BamSmackPow and 1428 Elm. Adrienne is very into films and she enjoys a bit of everything: from superhero films to heartbreaking dramas, to low-budget horror films. Every time she manages to commit to a TV show without getting bored, an angel gets its wings. When she's not writing, you can find her trying to learn a new language, watching hockey (go Avs!), or wondering what life would have been like had Pushing Daisies, Firefly, and Limitless not been cancelled. Breakfast food is life and coffee is what makes the world go round. Guillermo del Toro said "hi" to her once. It was great.
Link Source : https://screenrant.com/it-tim-curry-pennywise-bill-skarsgard/