TMNT's Last Ronin Wields His Dead Brothers' Weapons in Epic Fan Art
Teenage Mutant Ninja Turtles: Last Ronin has wowed fans with the dark final story of the brothers, in which only one survives to seek vengeance.
You Are Reading :TMNTs Last Ronin Wields His Dead Brothers Weapons in Epic Fan Art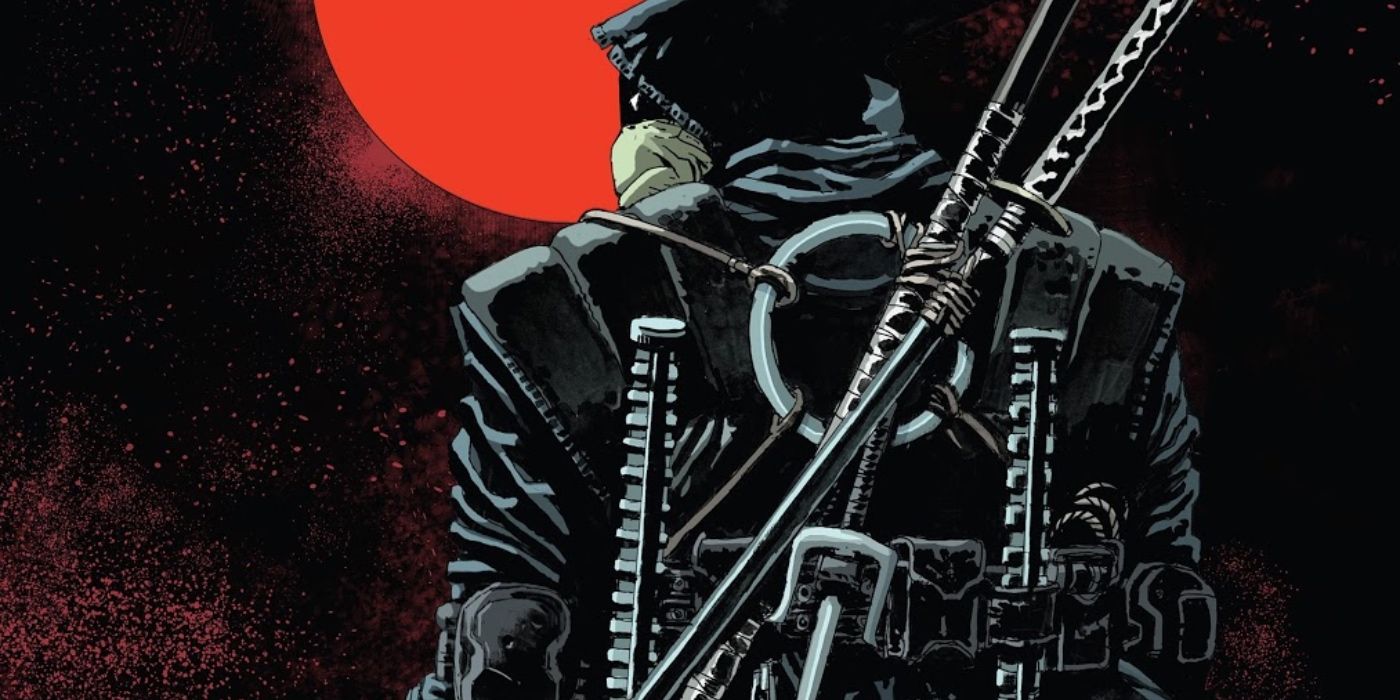 The widespread popularity of the Teenage Mutant Ninja Turtles only increased with the release of the recent Last Ronin series, which returned the Turtles to their dark and gritty roots – a tone which was perfectly captured in an epic piece of fan art. As in the comic, the final Turtle wields not just his own weapon, but those of his deceased brothers: Raphael, Leonardo, and Donatello.
Teenage Mutant Ninja Turtles: The Last Ronin comes from Kevin Eastman, Peter Laird, Tom Waltz, Ben Bishop, Esau and Isaac Escorza. The series chronicles the story of Michelangelo as the last surviving Turtle in a bleak and hopeless future. Michelangelo is on a mission to avenge his dead brothers, who he believes to have been murdered by the grandson of Oroku Saki, aka the Shredder. The story was helmed by the series creators, Eastman and Laird, who initially wrote Teenage Mutant Ninja Turtles as a dark tale of ninja mutants who had no problem killing the bad guy. That same edge exists in The Last Ronin and is perfectly captured in this all-new piece of fan art.
In art shared on Twitter by Drew Moss, Michelangelo appears as the Last Ronin, honoring the legacy of his fallen brothers. Fans will notice that in one hand Michelangelo is holding his signature nunchucks, but in the other is Raphael's sai. Strapped to his back is one of Leonardo's katanas along with Donatello's bo-staff. The artwork is a perfect tribute to The Last Ronin, showing a melancholy Michelangelo armored and ready for action. The once-immature hero has been forever changed by his brothers' deaths – moments which the series has revealed piecemeal as part of the decline and ruination of their family.
#thelastronin #tmnt I hope your weekend has been great. pic.twitter.com/ea7anH7Bqx
Moss is no stranger to comic characters, and has previously created amazing art of comic, movie, and animated properties, including King Kong, Spider-Man 2099, and even a mashup of Ghost Rider with Toy Story's Buzz Lightyear. Moss has also worked on The Crow and Mask for IDW, Creepy for Dark Horse Comics, and Copperhead for Image Comics, among other projects, and brings the finesse of a professional comics artist to these individual character portraits.
The stunning linework, shading, and overall detail present in Moss' work gives fans a striking new image of a character who has set the TMNT fandom on fire, and yet has had very few canonical appearances so far, with Teenage Mutant Ninja Turtles: The Last Ronin only planned for five issues. Thankfully, with creators as hyped by this bleak ending of the Teenage Mutant Ninja Turtles story as readers, there will hopefully be even more awesome art of the Last Ronin, both in the official comics and in top-quality fan art.
Link Source : https://screenrant.com/tmnt-last-ronin-teenage-mutant-ninja-turtles-moss/