Todd McFarlane's SPAWN To Lead a New Shared Universe
Todd McFarlane is kicking off his own interconnected comic-verse through his most well known character. That's right, the Spawn Universe is coming!
You Are Reading :Todd McFarlanes SPAWN To Lead a New Shared Universe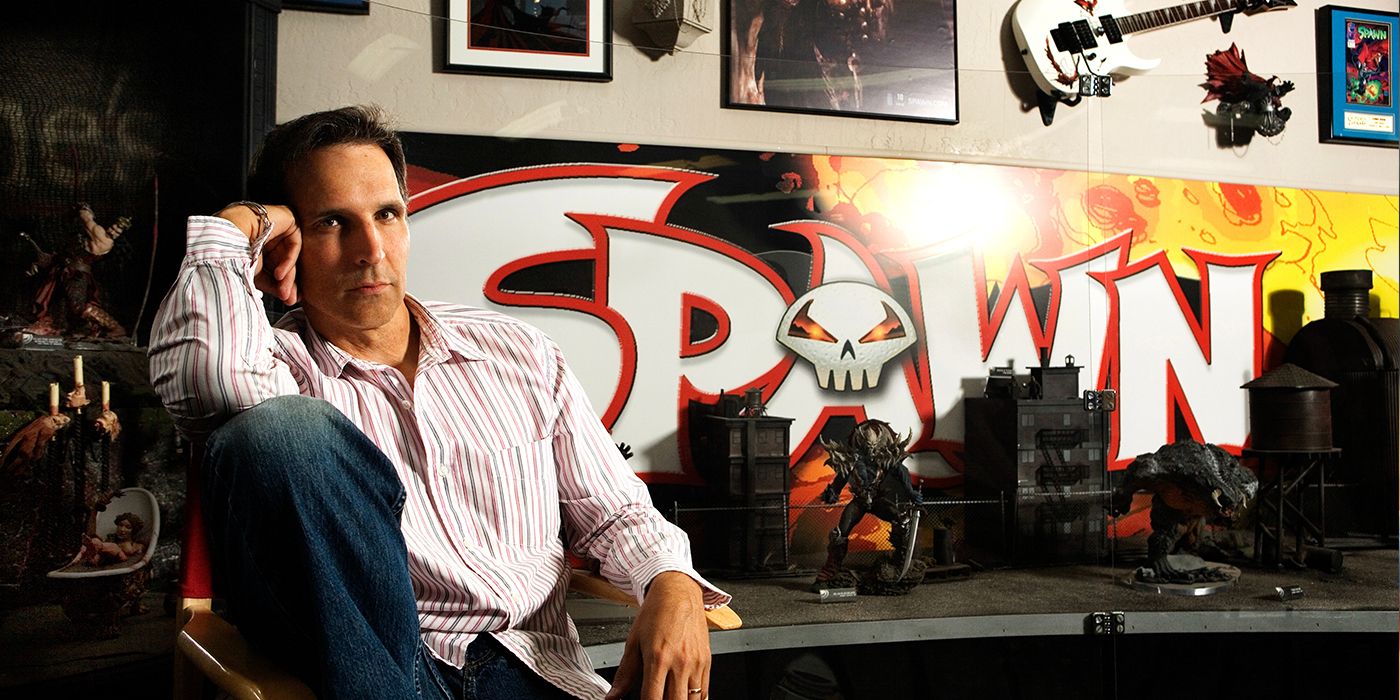 Todd McFarlane will kick off his own interconnected line of stories this year featuring his most well-known character, Spawn. Shared universes are nothing new, in fact they have been a staple of comics for decades. While the current Marvel films have definitely brought about the concept to a more mainstream audience, any fan of superheroes is overly aware of this idea, having been exposed to it over and over again whether it be on the page or the animated television interpretations many fans grew up with. Being such a heavy hitter in the comic book world, it's about time McFarlane tackled his own Spawn Universe.
McFarlane is a name synonymous with comics. Getting his big break as one of the most loved artists to ever take on the friendly neighborhood Spider-Man, McFarlane left his mark on comic history with his amazing interpretations of everyone's favorite webslinger. Branching off from Marvel, McFarlane helped launch Image Comics and spawned his own creation that went on to become a smash hit in and of itself, Spawn. Spawn has garnished so much love, that just back in 2019 it went on to earn the Guinness World Records title for the world's longest-running creator-owned comic book series. His success has carried on beyond the page, becoming a leading name when it comes to not just comics, but comic collectibles, launching a toy company focused on super high quality and comic accurate figures.
Although Spawn has definitely risen the ranks to earn his own spot in comic history, this is the first time the antihero will be heading off an entire universe of characters based around his world, something McFarlane revealed during a first look presentation at the Direct Market Retailers at the Annual ComicsPRO Conference. While Spawn is set to kick off the universe, and will definitely serve as an integral tent pole, the main goal of the project is to expand the universe with other characters taking the spotlight, with hopes they will become stars themselves.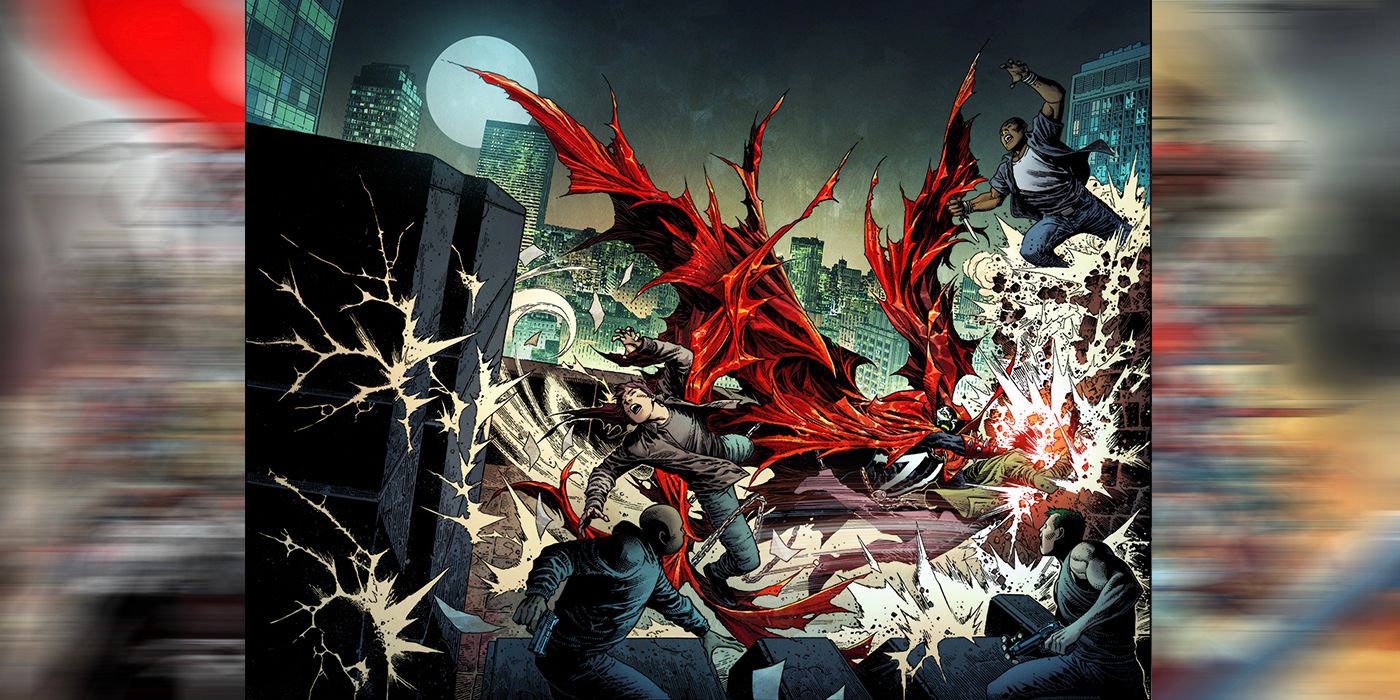 "The simple question is this: DC Comics started a shared universe in the late 1930s. Marvel Comics began theirs in the early 1960s… so, can lightning strike a third time beginning in 2021? I personally do not have the answer to that question right now, but the only way to get an answer to that question is to make the attempt in the first place, "said McFarlane. "The quest isn't to have our ideas exclusively live in the comic book industry but to have merit and value outside of that industry as well. My character Spawn has been an example of what can happen with creation… so, what are the possibilities if hundreds of creations are brought together? Marvel and DC Comics have shown us that a collective group of characters, together, in a shared universe can resonate globally. I think it is time for David to attempt to join the same arena as the Goliaths of the world."
To set things in motion, McFarlane has announced four new titles coming out in 2021. Three will continue as regular monthly titles, meaning that this new expanding Spawn Universe will have its stories told weekly rather than simply just twelve times throughout the year. McFarlane has dubbed 2021 "the year of Spawn," with his wildly exciting universe starting in June, when comic retailers can place orders for Spawn Universe #1. This will set the stage for the rest of the universe to come, being followed in August by King Spawn #1.
This is a huge deal, not just because it is launching an entire universe, but because King Spawn #1 will also mark the first time that anyone can buy a monthly issue #1 Spawn book since 1992, giving a whole new generation a chance to jump in from the start. The second new monthly hits the shelves in October, and follows a fan favorite character on his own journey. Titled after the character it follows, Gunslinger Spawn is giving the cowboy Hellspawn his own comic.
Every good comic book universe has one thing in common: a team. Marvel has the Avengers, and DC has the Justice League, so naturally the Spawn Universe will have a monthly that follows a group of its own. Spawn, Redeemer, Gunslinger, Medieval Spawn, and She-Spawn will be joining forces in The Scorched, however McFarlane has already promised a rotating cast of heroes over the coming months, as well as bringing in new major villains into the fold.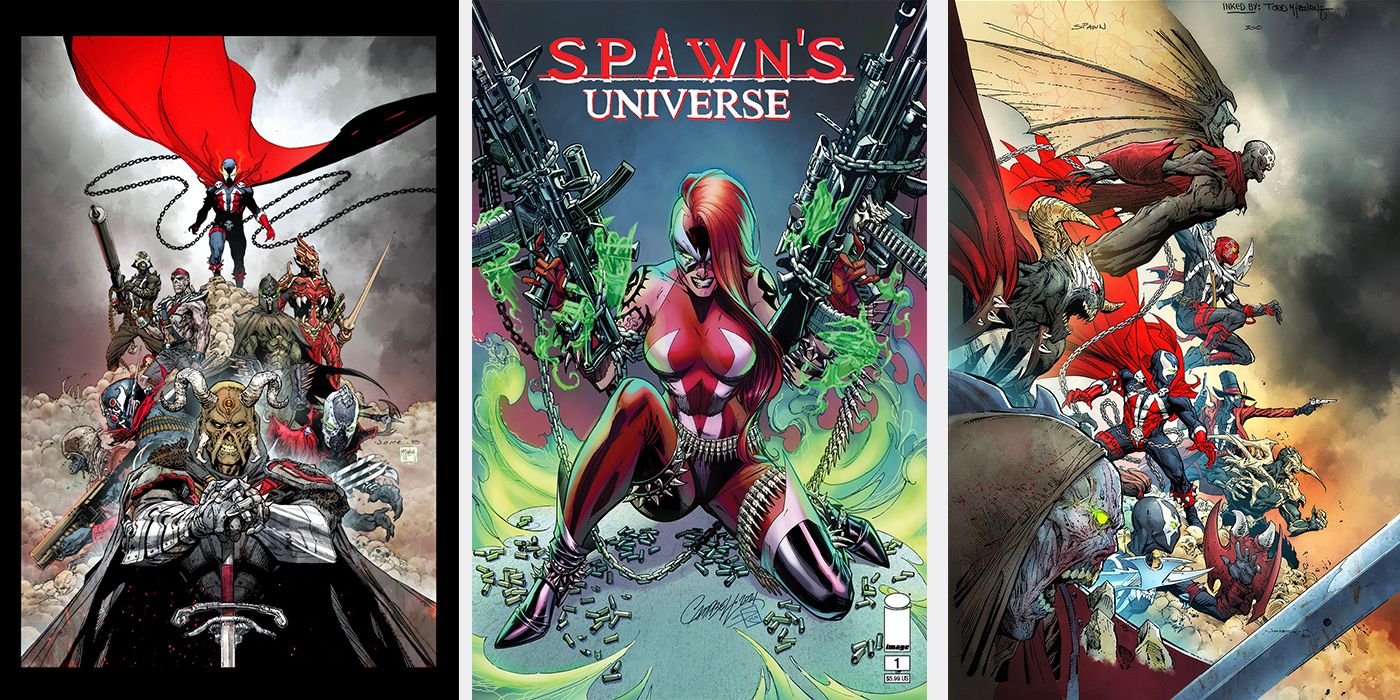 McFarlane is definitely a master, but he can't do this all by himself. He has recruited a top tier list of comic book creators such as Art Adams, Jason Shawn Alexander, Carlo Barberi, Brett Booth, J. Scott Campbell, Greg Capullo, Donny Cates, Jim Cheung, Mike del Mundo, Javier Fernandez, David Finch, Jonathan Glapion, Kevin Keane, Aleš Kot, Puppeteer Lee, Sean Lewis, Sean Gordon Murphy, Ben Oliver, Stephen Segovia, Paulo Siqueira, Marc Silvestri, Marcio Takara, Frank Quitely, and more to be announced.
This isn't the only super exciting Spawn project in the works. Just as the behemoths Marvel and DC have brought their characters to the screen in numerous renditions, Spawn is getting the Hollywood reboot treatment. Todd McFarlane will be making his directorial debut as he partners with BlumHouse Studios, Jamie Foxx, and Jeremy Renner, to bring Spawn back to life on the big screen.
There is no doubt that it is an absolutely amazing time to be a Spawn fan, and news of a new interconnected, multi-character shared universe is about as good as it can get. Be sure to hit those comic shops when Spawn Universe #1 drops this summer.
Link Source : https://screenrant.com/todd-mcfarlane-spawn-shared-universe-image-comics/