Tom Holland Trained Much Harder for Uncharted Because of Mark Wahlberg
After seeing his co-star Mark Walberg on the set of Uncharted, Tom Holland threw himself into his training with more gusto than ever before.
You Are Reading :Tom Holland Trained Much Harder for Uncharted Because of Mark Wahlberg
Tom Holland trained harder than ever for Uncharted because of Mark Walberg. At long last, Sony will release Uncharted next February after countless delays. The film adaptation of the hit video game series has been in the works for years, with numerous directors and screenwriters trying their hand at bringing the story to life. Finally, Uncharted kicked off filming last year after one final delay caused by the coronavirus pandemic, and it is currently scheduled to debut in theaters in early 2022. Spider-Man fan favorite Holland will step into the role of adventurer Nathan Drake, while Walberg plays his mentor Sully.
Uncharted the movie acts as a prequel of sorts to the video games, centering on a younger Drake as he embarks on his first treasure hunt alongside Sully, sans mustache. Directed by Ruben Fleischer, the movie also stars Tati Gabrielle, Sophia Ali, and Antonio Banderas as the main villain. The first Uncharted trailer arrived last month and gave fans a peek at some of the movie's action sequences, which Holland has hyped as some of the biggest he's ever done.
One might assume Holland used his forthcoming stunt work as inspiration for his training for Uncharted, but it turns out something else served as better motivation. Speaking to GQ as part of a recent profile, Holland admitted it was actually seeing Walberg on set that inspired his rigorous training plan. He said:
"I saw him walk onto set in his costume and I was like, 'Fuck, he is twice my size.' After the [COVID] lockdown, we had five months off, and I just ate and trained and ate and trained. When I got back on set, the first thing he said to me was, 'Wow, somebody has been training.'"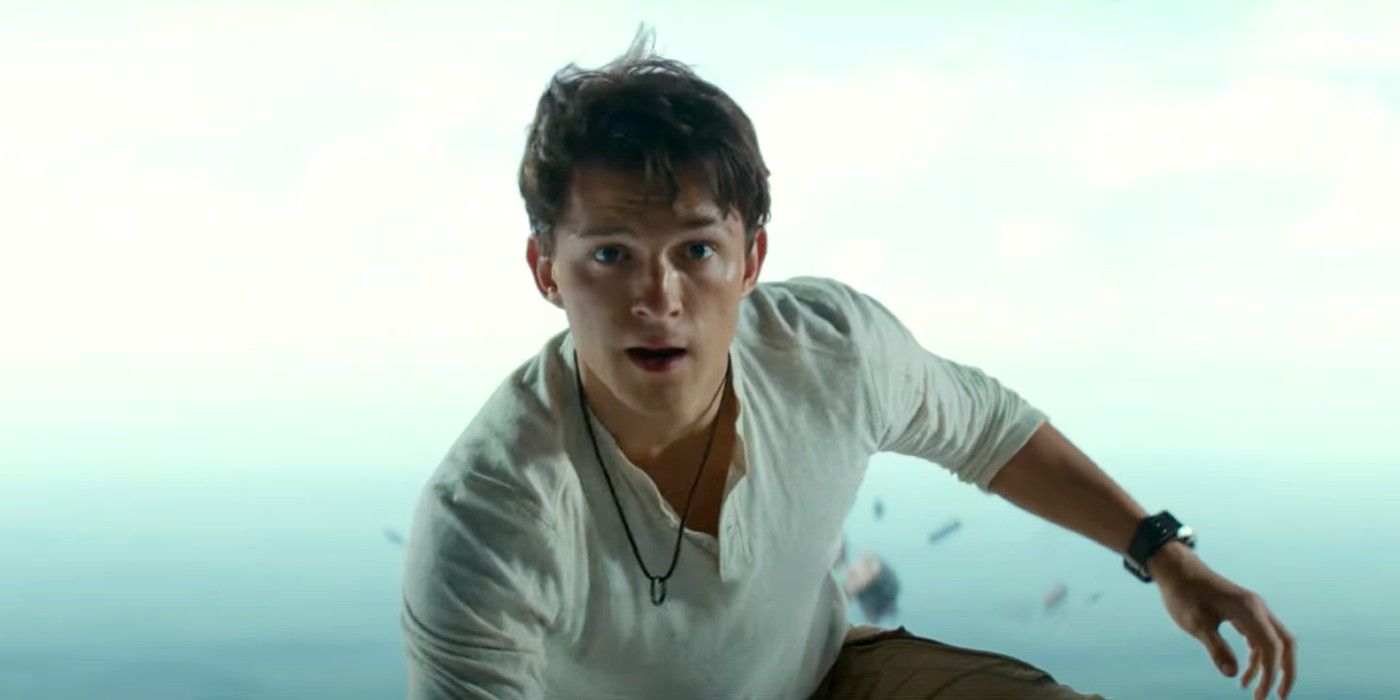 Last year, right before production began on Uncharted, Holland revealed a peek at his physical transformation and alluded to the fact that it was brought on by Walberg. One might've wondered if the two actors had trained together, but evidently Holland was just eager to match his co-star in physical ability. Thanks to his work in the MCU, Holland is no stranger to getting into tip-top shape for a role, but he took things to a new level for Uncharted. That could help Holland gain some newfound respect from fans who questioned whether he was the right pick for the part of Drake.
Uncharted has been delayed so many times that fans probably won't believe its release until it is just about to happen. There's been some apprehension towards the project from those who love the games, but Holland has clearly taken his job seriously, so perhaps there's no reason to be concerned. Holland's dedication to his Uncharted training and preparation is admirable; game purists can at least rest easy on that front. As for his performance, everyone can form their complete opinions when the movie rolls out in theaters next year.
Link Source : https://screenrant.com/uncharted-movie-tom-holland-mark-wahlberg-workout-motivation/