Twitch Streamer Asmongold Reviews Final Fantasy 14 A Realm Reborn Expansion
After a month of playtime and countless streams, popular MMORPG player Asmongold is ready to air his thoughts on Final Fantasy 14.
You Are Reading :Twitch Streamer Asmongold Reviews Final Fantasy 14 A Realm Reborn Expansion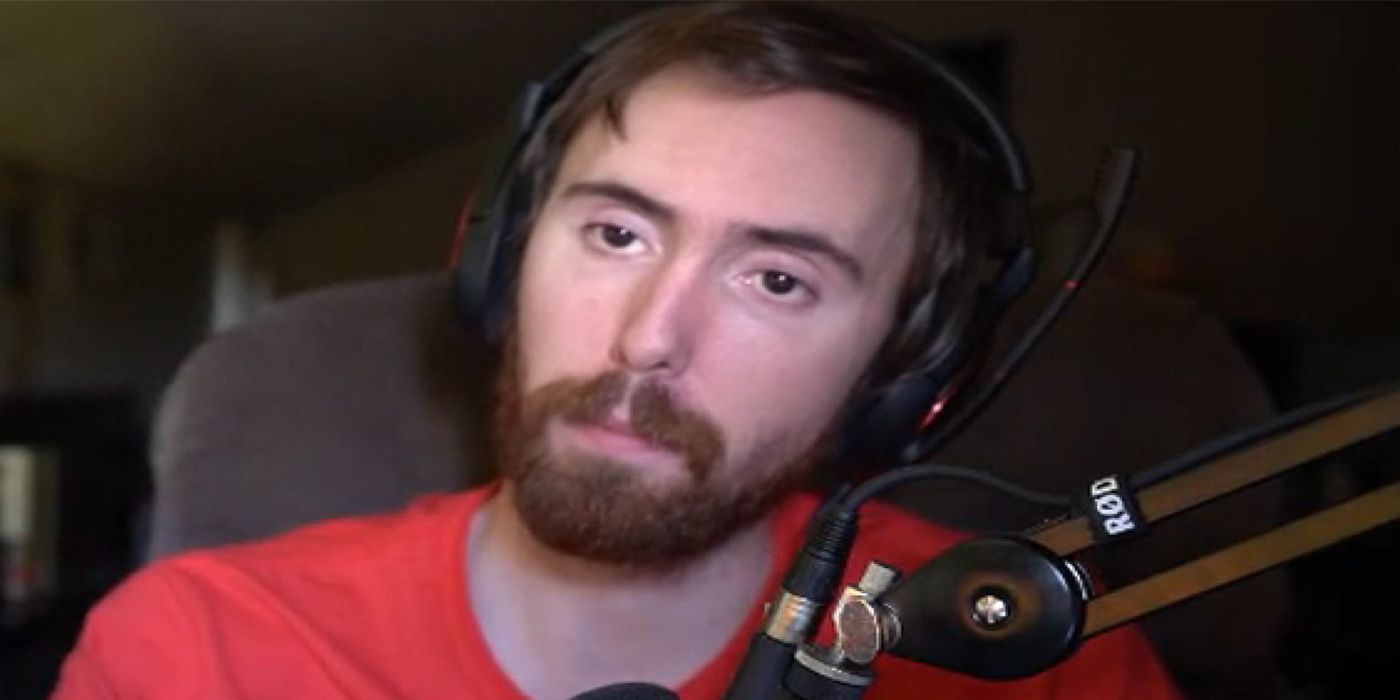 Despite being known as one of Twitch's most viewed World of Warcraft players, popular Twitch streamer and YouTuber Asmongold decided to start playing its competitor Final Fantasy 14 for a change of pace. After a month of gameplay and live-streaming, he has finally released his much-awaited thoughts on the surging MMORPG.
Final Fantasy 14 is a massive title, featuring three large expansions on top of the base A Realm Reborn game. As such, Asmongold has only played the initial A Realm Reborn content and nothing from the following Heavensward, Stormblood, or Shadowbringers expansions. He started playing Final Fantasy 14 at the start of July and has fully completed the main A Realm Reborn content and most post-game content like raids, although he has not finished any savage-level raids, the game's most difficult content, at this point in time.
In a video uploaded to his YouTube channel, ZackRawrr, Asmongold outlined his thoughts on the base Final Fantasy 14 game. Speaking mainly about the story, he praises the game for its approach to grey morality, nuanced villains, and the overall scope of the narrative. Comparing the title to other fantasy greats like Lord of the Rings and Berserk, Asmongold says he was surprised by the emotional response the title was able to get out of him.
Asmongold also greatly enjoyed the music and spectacle of the game and found the raid content to be his favorite, despite being easier than similar content in other competing titles. Finally, he had to call attention to Final Fantasy 14's supportive player base, which he praised as being vastly superior to the community of World of Warcraft which he has called trash in the past.
Streamers like Asmongold and Summit1G switching over to Final Fantasy 14 has led to an incredible surge of players to the already popular MMORPG. In fact, the game has become so big that developer Square Enix has had to stop selling digital copies of Final Fantasy 14 to help ease the server load due to high player counts. With former MMORPG king World of Warcraft tangled up in a mess of a trial directed at publisher Activision Blizzard, Final Fantasy 14 might see its popularity soar even higher.
Of course, Final Fantasy 14 isn't perfect and Asmongold had some mild criticisms of the game as well. He found the combat UI to be inferior to World of Warcraft's and the game's long global cooldown of 2.5 seconds can make the title feel slow. Still, he enjoyed the game very much and considering that the base A Realm Reborn content is thought to be the weakest compared to its expansions, he finds himself excited to continue his journey onward with Heavensward, although he fully admits he still loves World of Warcraft and will continue to play that title as well. Final Fantasy 14 continues to break player records and its upcoming Endwalker expansion is set to end the current story arc.
Final Fantasy 14 is available on Mac, PC, PS4, and PS5.
Link Source : https://gamerant.com/twitch-streamer-asmongold-reviews-final-fantasy-14/