Uma Thurman Hated The Bride's Yellow Tracksuit In Kill Bill
Quentin Tarantino reveals Uma Thurman hated her iconic Kill Bill yellow tracksuit and thought it made her look like a "Banana popsicle."
You Are Reading :Uma Thurman Hated The Bride's Yellow Tracksuit In Kill Bill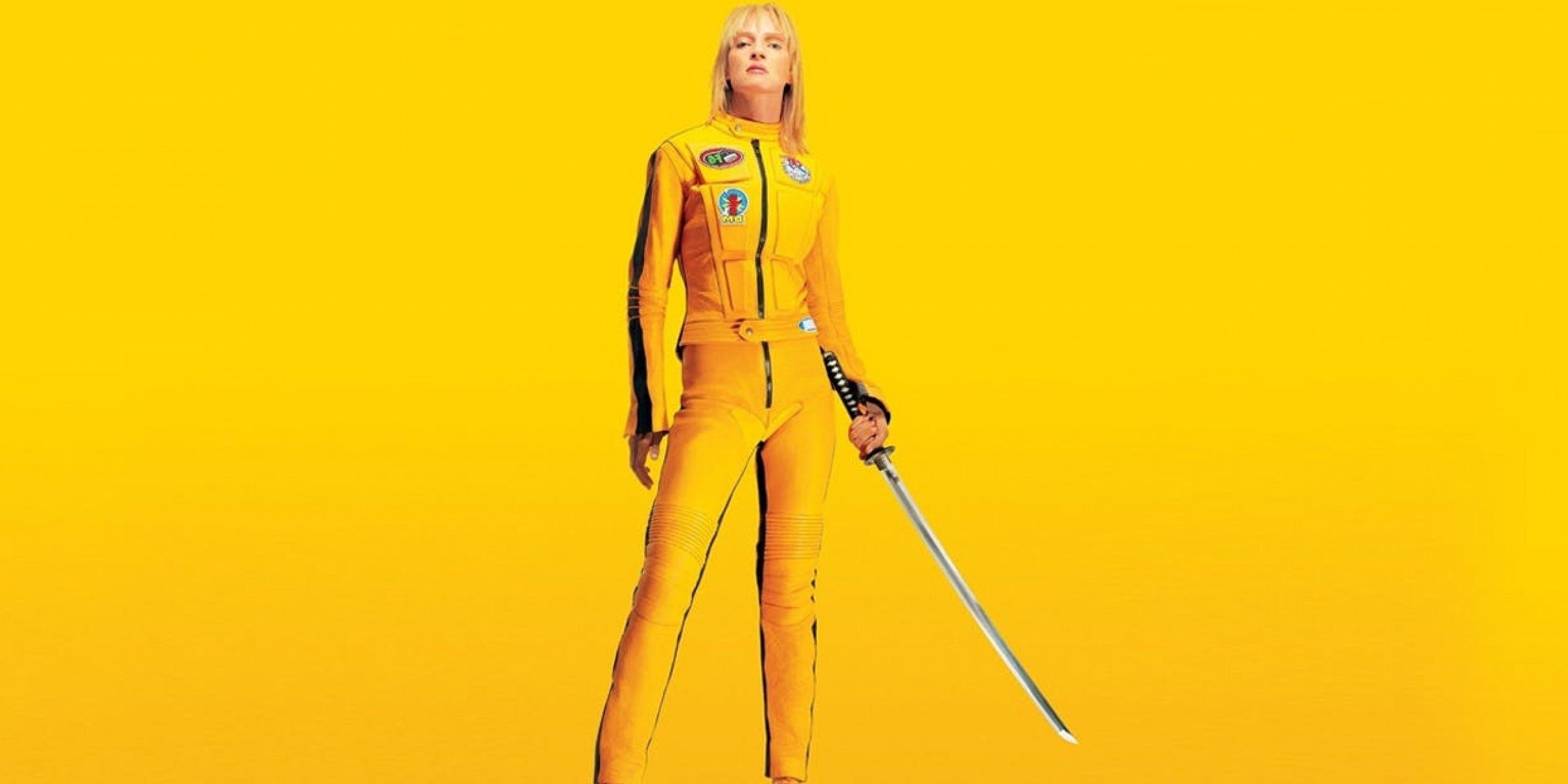 Quentin Tarantino just revealed that Uma Thurman hated her iconic yellow jumpsuit during the filming of Kill Bill. Thurman, who stars as the Bride in the film series, plays an assassin intent on revenge against the Deadly Viper Assassination Squad, a group she was once a member of. Thurman received a Golden Globe Best Actress nomination for her role in the 2003 film and the character of the Bride has remained recognizable from its costume alone.
Tarantino initially developed Kill Bill as a single release, but due to its four-hour runtime, was divided into two films. Thurman dons the yellow jumpsuit on the cover of the first volume, establishing it as a major component of the film's overall tone. Yet, it was not Thurman, or even Tarantino who conceptualized the outfit. In formulating the character of the Bride, Tarantino took inspiration from Bruce Lee as the most iconic martial artist in cinematic history. Specifically, Tarantino drew directly from Lee's final performance in Game of Death. Lee only filmed a portion of the film before his death, but the yellow tracksuit outfit has lived on beyond both films. Still, despite the seemingly given greatness of the look, Thurman was not initially impressed while on set.
While speaking with ReelBlend, the Oscar-winning director spoke about how much Thurman hated and questioned the yellow tracksuit look in preparing to film the Kill Bill volumes. Read his full quote explaining the actress's sentiments on the subject below:
"Uma hated the yellow tracksuit. Hated it. Didn't get it. Thought she looked like a Popsicle — a banana Popsicle. She was just not into it. She had no idea who Bruce Lee, practically. I finally had to show her Game of Death. She sorta kind of got it. Now, since then it's become this totally iconic thing. And she probably doesn't even remember it, But she was like, 'You're trying to make me look like a clown!'"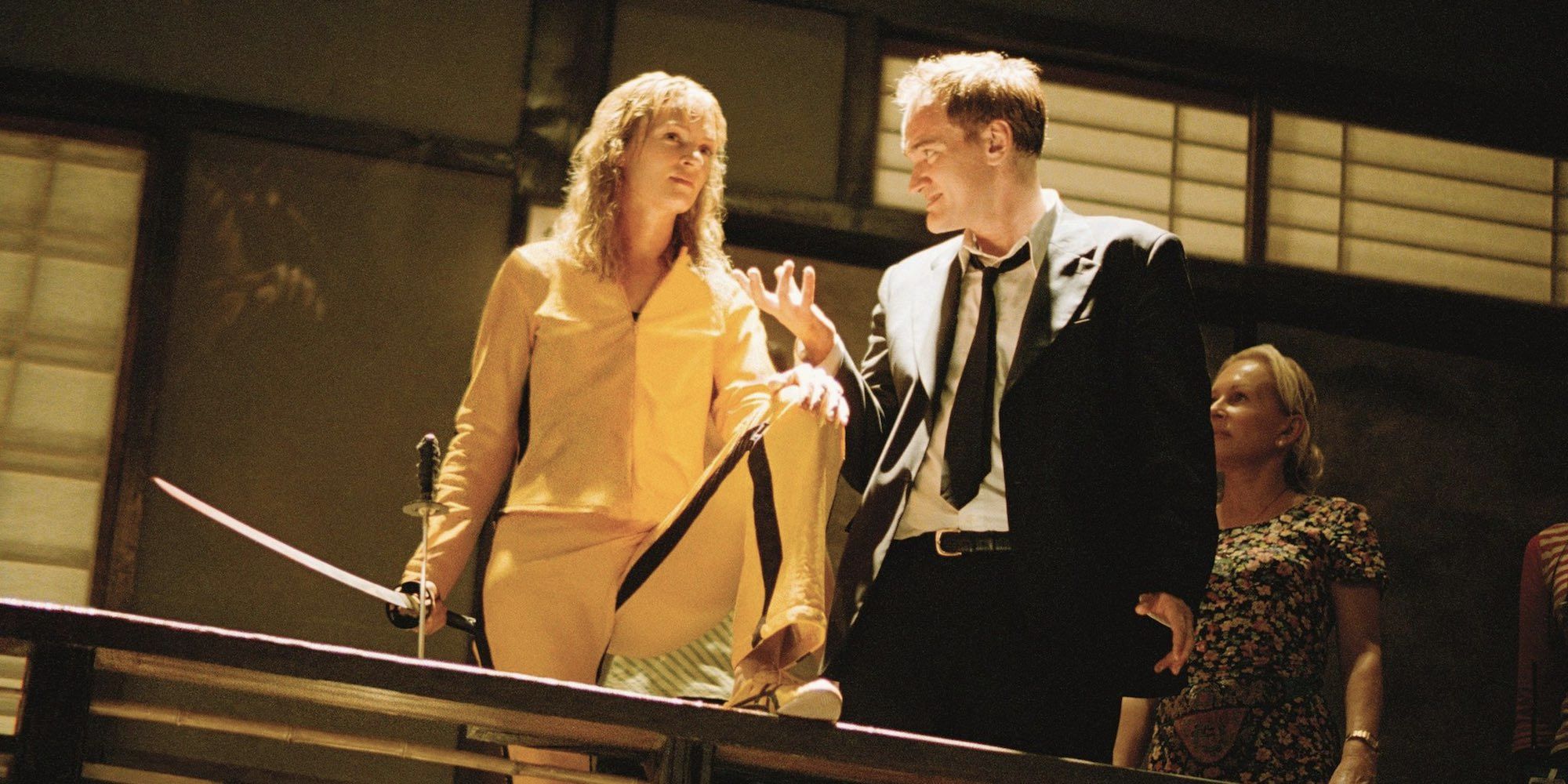 Yet, despite Tarantino's recollection, it's safe to say that perhaps the yellow tracksuit is not what Thurman remembers hating most about her time filming Kill Bill. Thurman, who was injured in a car accident on set near the end of filming, released footage of the crash in 2018 on her Instagram. Though the actress made it clear she did not blame the director for the incident, she referred to it as negligent to the point of criminality.
Now, though it's likely impossible that Thurman will ever wear the yellow tracksuit again, fans of the films remain hopeful that a Kill Bill Vol. 3 has potential. Tarantino has stated in the past that a third installment would follow the adult daughter of Vernita Green as she seeks revenge on the Bride, yet fans probably shouldn't hold their breath waiting for it to happen. Tarantino has one film left in his ten-film retirement plan, but perhaps some Kill Bill favorites will appear in future projects as Tarantino turns toward other creative avenues such as television and literature.
Link Source : https://screenrant.com/uma-thurman-kill-bill-yellow-suit-reaction/