Venom Wields New Chain Attack in Local Comic Shop Day Variant Cover
Jonboy Meyers, who previously worked on Spawn comics, will be doing a Local Comic Shop Day cover for Venom #2, which gives Venom some chains.
You Are Reading :Venom Wields New Chain Attack in Local Comic Shop Day Variant Cover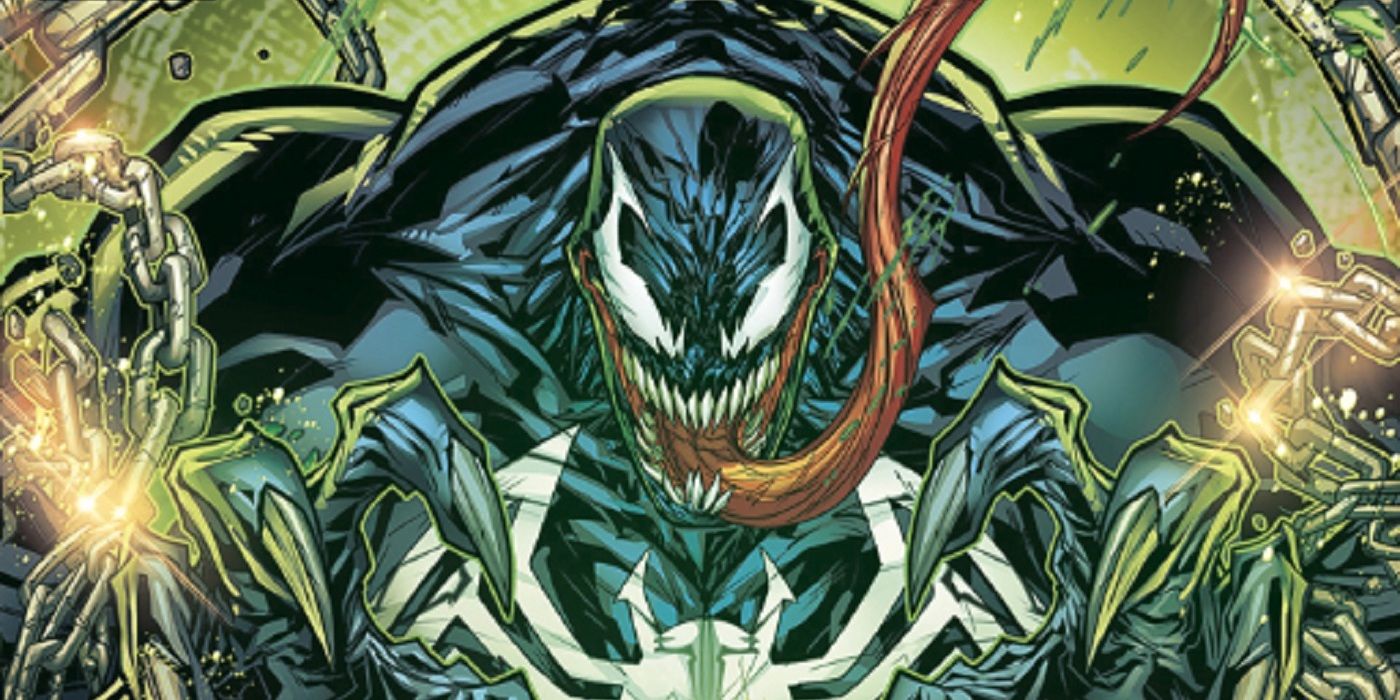 As part of Local Comic Shop Day, there will be a special variant cover for Venom #2. This is the second issue of the highly anticipated upcoming run on Venom by writers Al Ewing (Immortal Hulk) and Ram V (Carnage: Black, White, and Blood) with artist Bryan Hitch (The Ultimates). Artist Jonboy Meyers (Marvel Age: Spider-Man) tackles this particular cover, crafting an image of Venom wielding a chain. Meyers previously did a Venom variant unmasking his newest foe.
The new Venom series takes place after the out-of-this-world King in Black event, which saw Eddie Brock become the new King in Black. Now, his son Dylan is officially taking up the role of Venom in his debut series. The main cover for Venom #2 will be by interior artist Bryan Hitch and there will also be another variant by Ed McGuinness (Spider-Man/Deadpool). The description for the issue also promises that both of the Brocks are already going to be pushed to their limits.
The cover showcased on AIPT Comics further emphasizes just how much Venom has become Marvel's Spawn. Not only is his chain reminiscent Hellspawn, but cover artist Jonboy Meyers even previously worked on Spawn. The coincidence likely harkens back to former Venom writer Donny Cates' love of '90s comics, whose run also marks when Dylan went with a more seemingly Spawn-inspired look after bonding with the symbiote. It will be interesting to see what new direction the creative team takes with this character, but based on this variant, they seem to be leaning more into paying homage to Spawn. Will the chains actually come into play?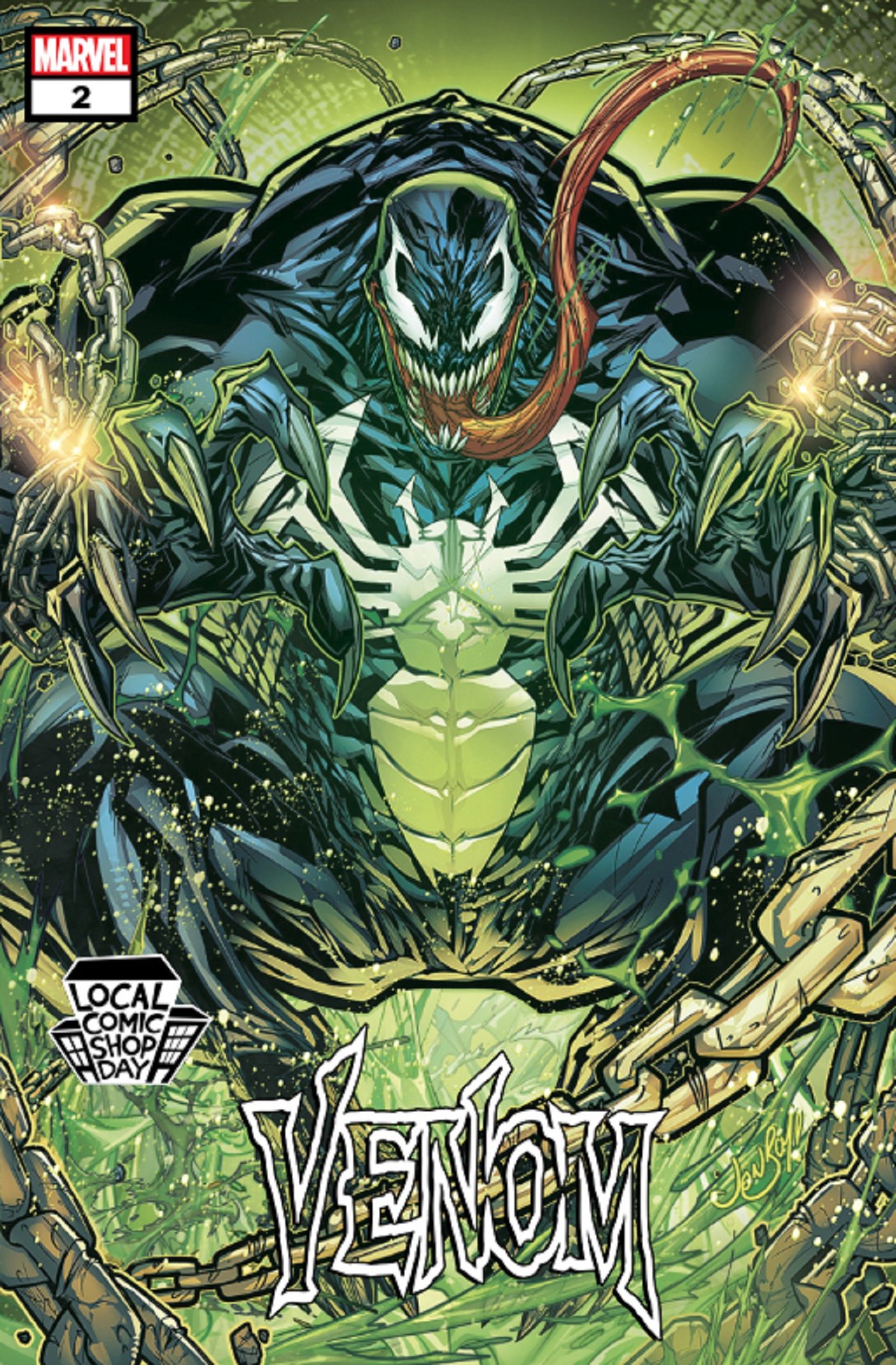 Local Comic Shop Day is an annual event hosted by ComicsPRO, a nonprofit seeking to help comic book retailers. The event is meant to encourage comic book fans to support their local comic shops. Some other exclusives that will be at the event this year in addition to the Venom #2 variant by Meyers, including a Joy Operations #1 Tyler Boss variant cover, a Magic Master of Metal #1 Adam Gorham variant, a Regarding the Matter of Oswald's Body #1 Ryan Sook variant, a limited print graphic novel called Chuck D Presents Apocalypse 91: Revolution Never Sleeps, and a Metallica Special Edition reissued in celebration of the 30th-anniversary of Metallica's Black Album.
How things will shape up for Dylan as he serves as Earth's Venom remains to be seen, though his struggles have begun to be glimpsed in the Venom #1 sneak peek. Readers will also get to enjoy the character of Eddie Brock as the King in Black. The first issue of Venom will be in comic book stores on November 10, 2021, and the second issue, including the Local Comic Shop Day variant by Jonboy Meyers, will be available in comic book stores on November 24, 2021.
Link Source : https://screenrant.com/venom-cover-chains-local-comic-shop-day-variant/