War For Cybertron Trilogy: Earthrise Trailer Introduces Mercenary Transformers
Netflix has dropped the trailer for Transformers: War for Cybertron Trilogy – Earthrise. The show serves as the second part of Hasbro's animated saga.
You Are Reading :War For Cybertron Trilogy Earthrise Trailer Introduces Mercenary Transformers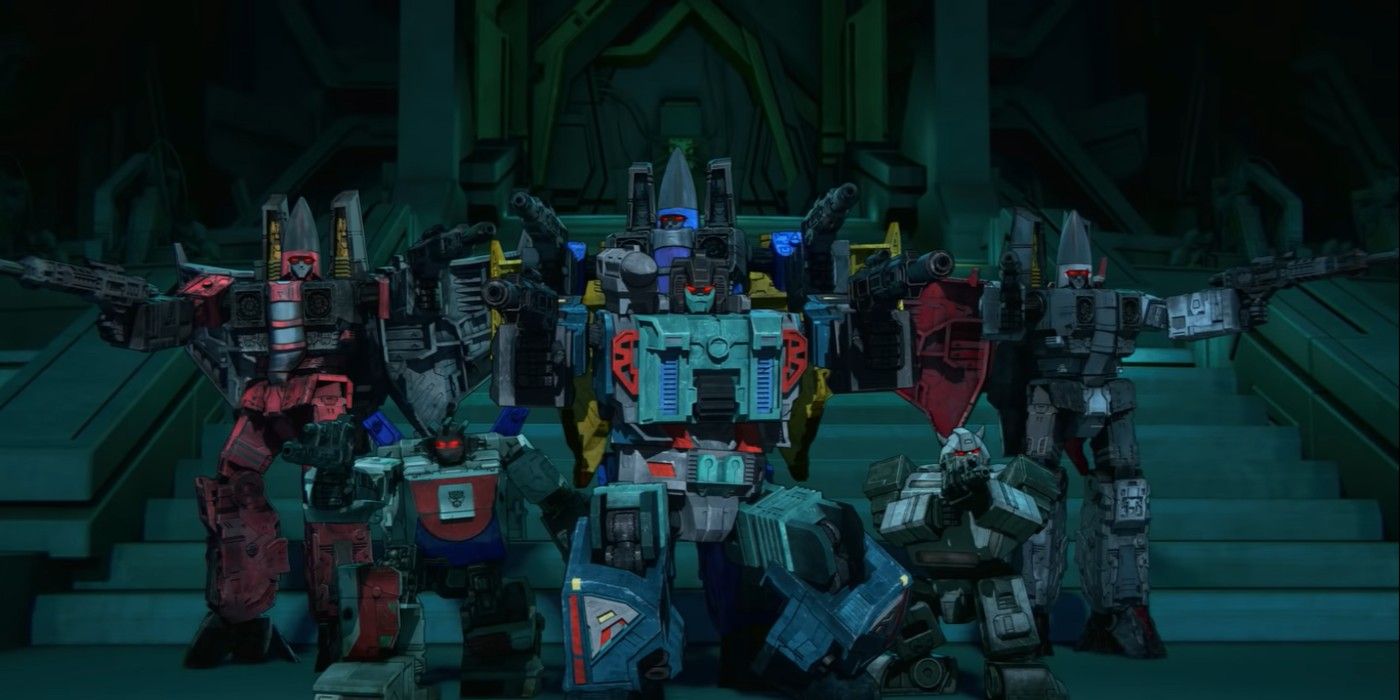 The trailer for Transformers: War For Cybertron Trilogy – Earthrise is here, and it shares the first look at the second chapter of Hasbro's animated Netflix series. Produced by Hasbro and Rooster Teeth, with animation by Polygon Pictures, Transformers: War For Cybertron is a series trilogy based within the Transformers Generation franchise. The trilogy was created as a tie-in cartoon series for Hasbro's toy range that they launched in late 2018. The series features Jake Foushee, Jason Marnocha, and Frank Todaro in their original voice roles of Optimus Prime, Megatron, and Starscream respectively. Meanwhile, Transformers alumni Keith Silverstein and Sophia Isabella also return to voice new characters. The first of the show's planned three chapters, Transformers: War for Cybertron Trilogy – Siege, premiered on Netflix in July, and now the second part is also due to arrive soon.
Transformers: War for Cybertron Trilogy – Siege showcased the Autobots and Decepticons at the tipping point of their long-standing face-off on the war-torn planet of Cybertron. Fatigued from their years of conflict, two leaders-Optimus Prime and Megatron- seek to save their planet and unify their people, but without compromising on their own ambitions. While Megatron reluctantly considers using the Allspark- the source of all life and power on Cybertron- to reformat the Autobots and to unify all factions under his rule, Optimus Prime and his battle-weary allies launch a series of counterattacks in order to save themselves at the cost of their planet. Siege ended with Megatron failing in his mission, and the Autobots escaping Cybertron. Now Earthrise will depict Prime and his crew on a perilous journey, where they will come across a mysterious group of giant robots.
On Saturday, during Hasbro's Pulse Con, Netflix dropped the first trailer for Transformers: War for Cybertron Trilogy – Earthrise. As per Netflix's official synopsis for the new show, Earthrise finds Megatron confronting a grave dilemma: the Allspark is gone, and the Deceptions will perish if they remain on the dying Cybertron. Megatron must, therefore, to devise a strategy in order to save his faction and to continue his reign. As for the Autobots, they are stranded in space after escaping Cybertron. Their aim is to find a safe haven, and for that, they embark on a desperate mission which leads them into an unexpected encounter with the nomadic Mercenaries
Transformers: War for Cybertron Trilogy – Siege had opened to rave reviews on Netflix. Critics were in awe of the series' inventive take on the franchise's classic premise, and they commended the show for its stunning cinematography and gorgeous visuals. Critics believe that Siege laid the groundwork for an epic story yet to come, and they hope that Earthrise will continue the narrative with more fervent and consequential storytelling. As it has been depicted in the trailer, Earthrise will center itself on the new, mysterious faction of Transformers, the Mercenaries. Fans have viewed the Mercenaries with skepticism since the start of War for Cybertron, and now they will finally get to witness the faction's ambitions as they play out in the new show.
As showcased in the trailer, Transformers: War for Cybertron Trilogy – Earthrise continues the series' trend of cel-shaded animations and cinematic machine wars. The graphics are all impressive and the upcoming storyline is also equally intriguing. It appears that in Earthrise, Hasbro is setting the stage for the Mercenaries to emerge as the franchise's new villains. The robots' claims, after all, do not align with their shady intentions (they say there are no factions, yet they have a rallying logo). So its quite likely that in the upcoming chapter, the Autobots and Deceptions will join hands to defeat a common enemy. Earthrise might also include Beast Wars' Maximals and Predacons, as to help lead the story into its final act, Kingdom.
Link Source : https://screenrant.com/transformers-war-cybertron-trilogy-earthrise-trailer-show-netflix/