Watch SNL's Wayne Thanksgiving Batman Parody Sketch
SNL features a fun sketch imaging Bruce Wayne opening the gates to the Wayne Manor for Thanksgiving only to realize the Gotham residents hate Batman.
You Are Reading :Watch SNL's Wayne Thanksgiving Batman Parody Sketch
Saturday Night Live mined their Thanksgiving-themed inspiration from one of the most iconic superhero characters out there, Batman. Everybody knows the character's tragic origin story of watching both his parents get murdered when he was a little kid. Much of Bruce's characterization, and even the very motivation of being Gotham's local good-willed vigilante, is rooted in his traumatic experience. But while most of the cinematic adaptations of the Caped Crusader is brooding and aloof, SNL' s reimagining presents him as someone who is trying to socialize with the people of his city in the spirit of the upcoming holiday.
The latest outing of the long-running show was hosted by Chance the Rapper, who also did an amazing job with his sketches. He's one of the many who appear in a Thanksgiving sketch that arrives just in time for the holidays and Justice League's debut in theaters.
RELATED: THE BATMAN RUMOR: JAKE GYLLENHAAL EYED TO REPLACE BEN AFFLECK
Starting with what appears to be a smooth-sailing food drive for Thanksgiving, a handful of people wanted to personally thank Bruce for his charity. Unfortunately, when one supposedly teenage boy (played by Chance) brought up Batman into the conversation, his alter-ego immediately faced with the harsh truth: Gotham citizens do not really see the Caped Crusader as a hero. In fact, they actually want him to back-off with meddling with their daily lives. As more people come and air their own grievances, Bruce was obviously put in a very awkward position, especially after smugly declaring that he personally knows who Batman is. Check out the hilarious bit above.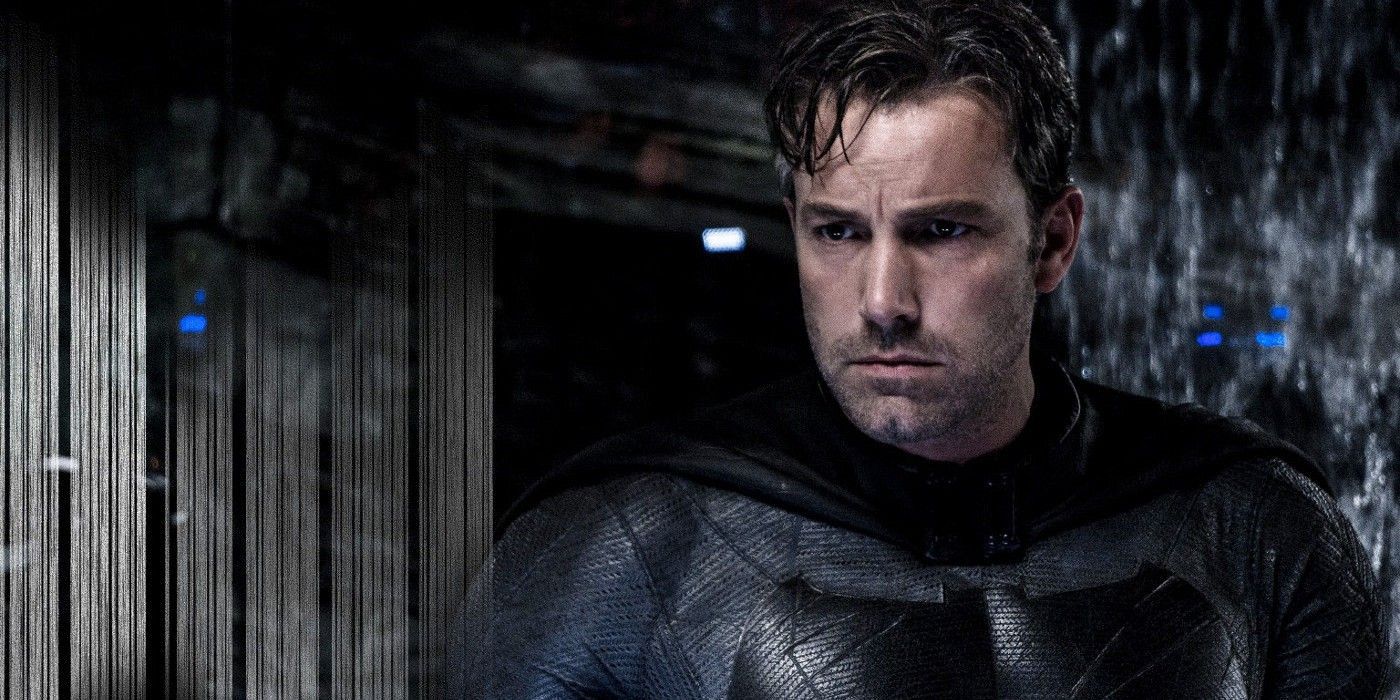 Of course, outside of the SNL realm and onto the DC Cinematic franchise, Batman stays on-brand with the lone wolf, brooding kind of character, until he recently contacted and assembled Wonder Woman, The Flash, Aquaman, Cyborg and even Superman in Justice League. Unfortunately, from where we leave him in the latest Warner Bros. epic, we really can't gauge where Ben Affleck's Batman is going. Theorizing about his future only gets trickier considering the slew of rumors that the actor wants out of the role and that the standalone The Batman movie directed by Matt Reeves won't actually feature Batffleck.
Only time will tell how this seemingly complicated future of Affleck's Batman will pan out. Whether he stays or he goes will depend largely on the actor's willingness to star in Reeves' planned trilogy and what Warner Bros. decides to do following Justice League's poor box office showing. It's not a secret that when he was first announced as the next actor to put on the Bat-cowl and imbibe the character, many were skeptical, but over time, and through his brilliant portrayal of an older and battered version of the character, his iteration grew on people that a majority of die-hards actually want him to stay.
MORE: MATT REEVES' BATMAN MOVIE RUMOR: IT'S NOT A PREQUEL OR A REBOOT
Source: SNL
Wonder Woman 1984 (2020)Release date: Dec 25, 2020
Aquaman (2018)Release date: Dec 21, 2018
Justice League (2017)Release date: Nov 17, 2017
Shazam! (2019)Release date: Apr 05, 2019
CyborgRelease date: Apr 03, 2020
Green Lantern Corps.Release date: Jul 24, 2020
Accidental movie fan who is perpetually curious, Ana rekindled her love for writing several years back and married it with everything pop culture. The result is a passionate young writer who could ramble (and of course, pen) about films and series multiple hours a day. She has a soft spot for The Lion King, old songs, and home design; is currently obsessed with old sitcoms (The Golden Girls!); and won't dare watch any horror films although she's (ironically) dying to see one. Though a bit late to the party and was an actual Force non-believer, she now finds the Star Wars franchise quite fascinating (fun fact: it was a crazy Jar Jar Binks/Sith theory that drew her in).
Link Source : https://screenrant.com/saturday-night-live-batman-thanksgiving/