West Side Story 2020 Cast & Character Guide
Who's in the West Side Story 2020 cast and where have you seen them before? Here's everything you need to know about Steven Spielberg's adaptation.
You Are Reading :West Side Story 2020 Cast & Character Guide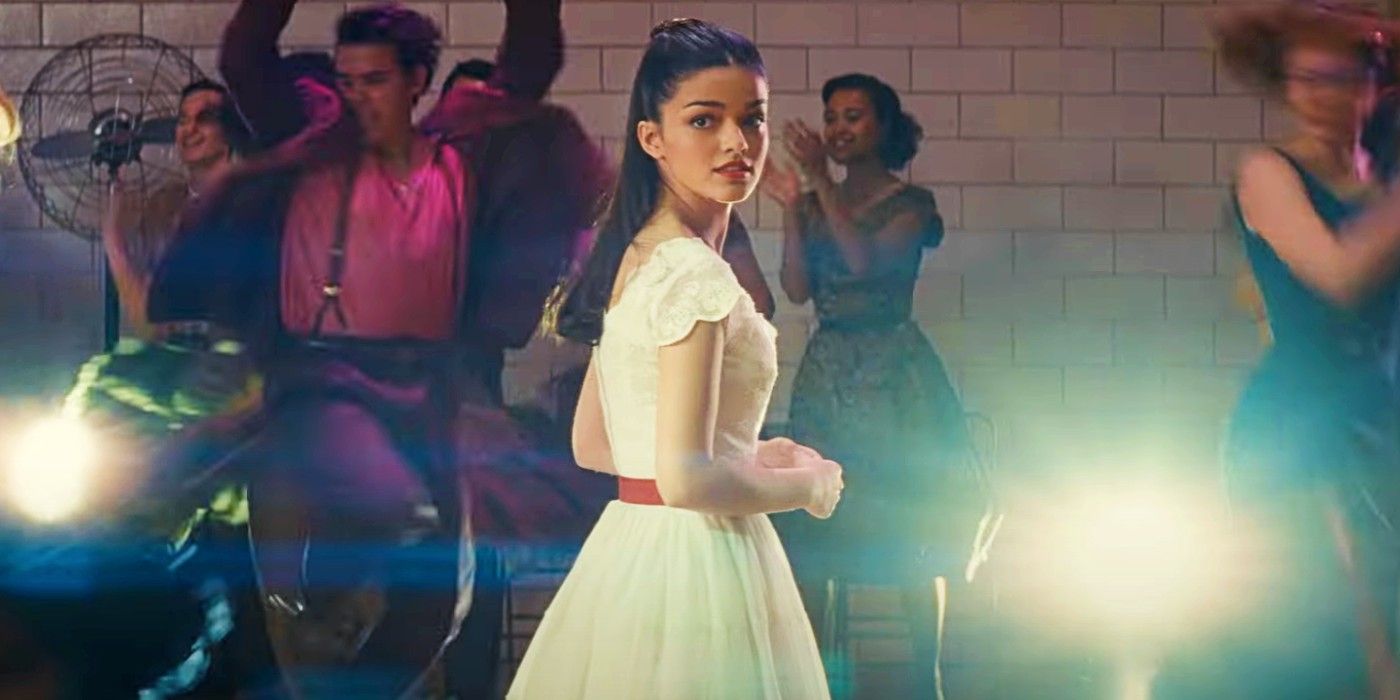 Steven Spielberg's West Side Story cast is filled with a variety of famous actors as well as people who are relatively unknown to audiences. Based on the famous Broadway musical of the same name, Spielberg's modern adaptation was written by acclaimed playwright Tony Kushner.
In 1961, Robert Wise and Jerome Robbins adapted West Side Story for the big screen. Natalie Wood headlined the main cast, and the film ultimately won ten Academy Awards. Produced for $6 million, West Side Story made over $44 million at the box office, and it became one of the cinema's most iconic musical productions. Set in Manhattan, the central storyline explores the conflict between the Sharks, who are Puerto Rican, and an American crew called the Jets.
The new West Side Story adaptation from Spielberg, which was delayed from its initial 2020 release to a December 2021 outing, had a $100 million budget, but it doesn't necessarily feature a main cast of household names. Here's the West Side Story cast that Spielberg and company assembled for the modern update.
Ansel Elgort As Tony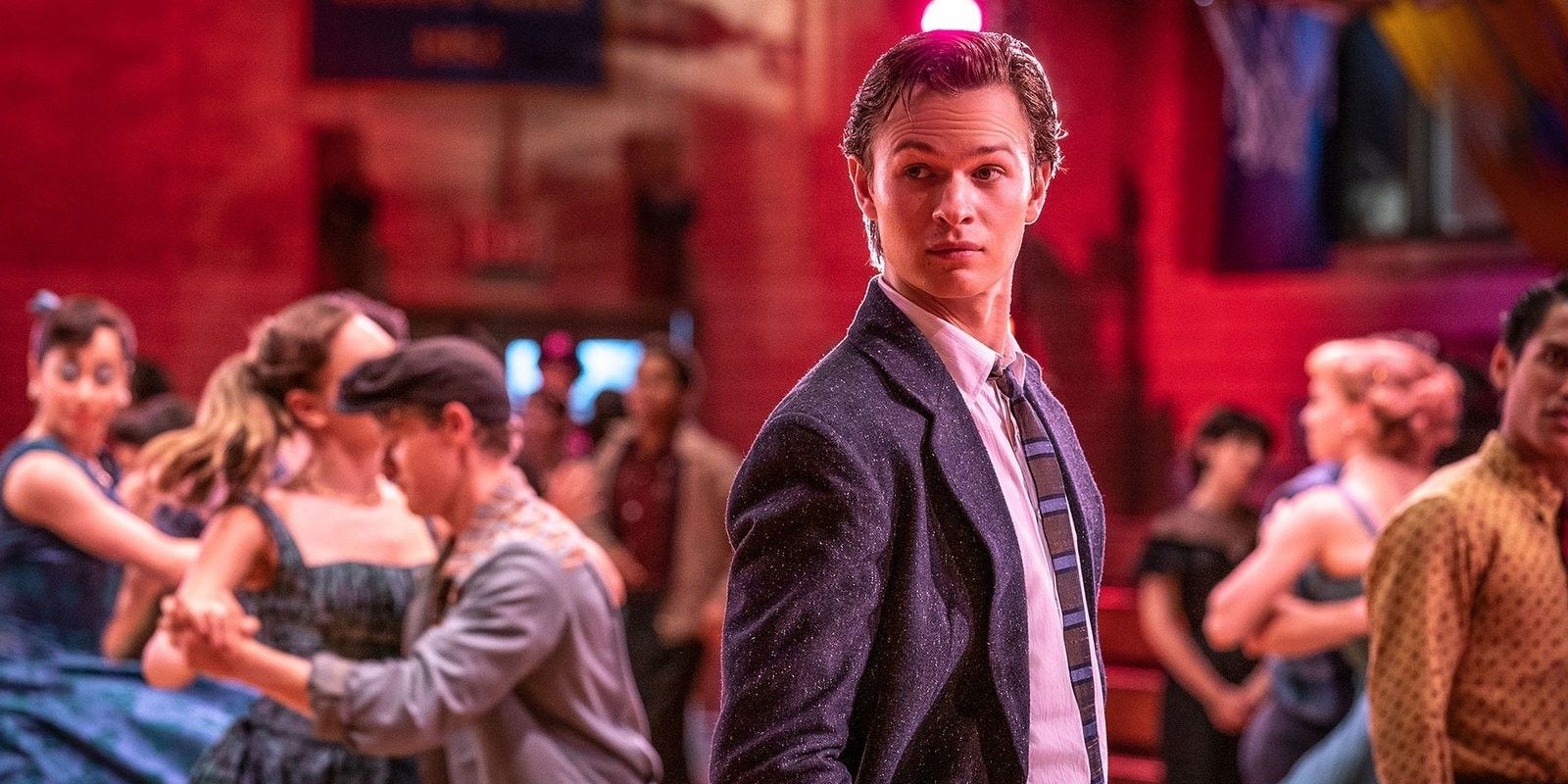 Ansel Elgort portrays the co-founder of the Jets gang, a character who was inspired by William Shakespeare's Romeo, and who was played by Richard Beymer in the 1961 film. While falling in love with his Juliet, Maria, he works at a drugstore, disillusioned by the culture that informed his world perspective. Unfortunately, rumors and lies alter Tony's perception of reality. In the trailer for West Side Story, Elgort's Tony is seen only briefly, first meeting Maria at a dance. There, he's immediately smitten with Maria, who he sees from across the dance floor, which is in line with the way the couple met in the 1961 film.
In pop culture, Elgort is best known for his breakthrough role in the 2014 cancer-themed drama The Fault in Our Stars, and for his Golden Globe-nominated performance in Edgar Wright's Baby Driver. He also starred as Caleb Prior in the Divergent movie franchise. More recently, Elgort appeared in the 2019 drama adaption The Goldfinch, and leads HBO Max's Tokyo Vice TV show.
Rachel Zegler As Maria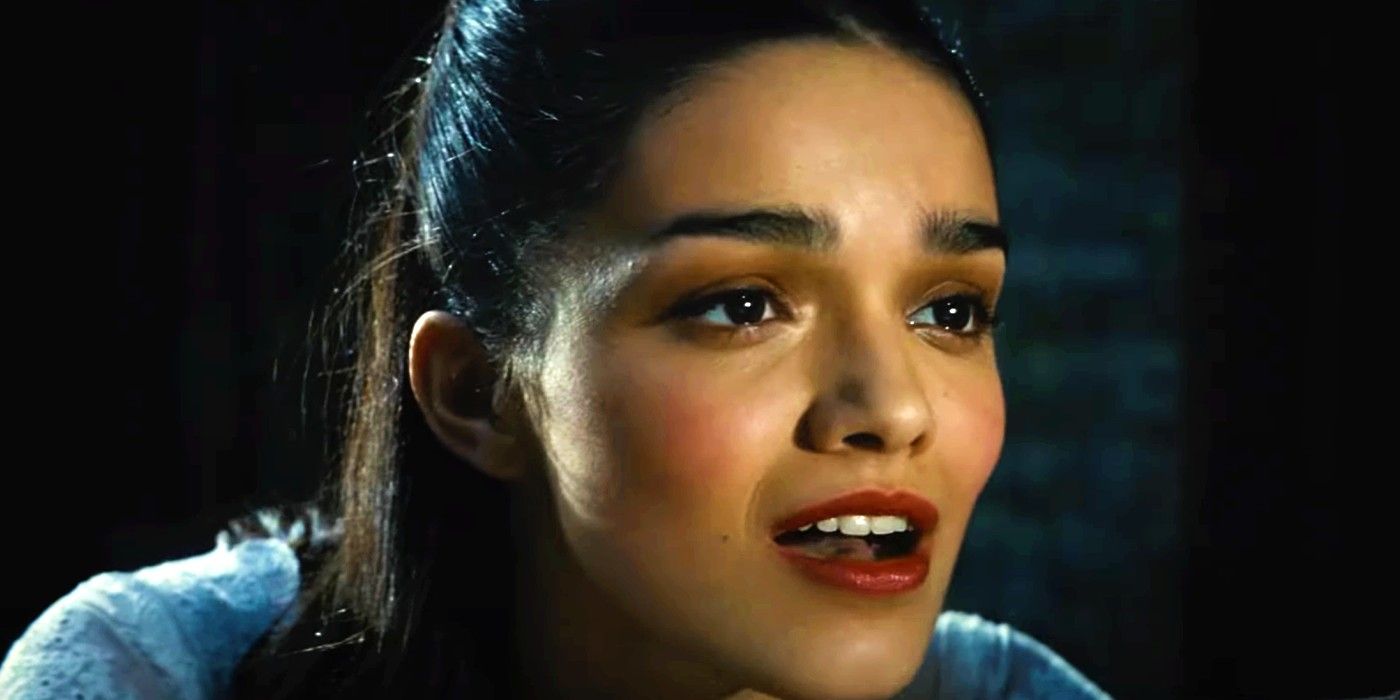 Rachel Zegler famously landed her role as Maria after beating out approximately 30,000 applicants. Zegler plays the new version of Natalie Wood's conflicted character, who is supposed to marry a Shark named Chino but falls in love with Tony, a former Jet. Zegler is seen throughout the trailer for the new film, interacting with her brother Bernardo and his girlfriend Anita, stating this is her first time in New York and wanting to make a life for herself there before meeting Tony at the dance. West Side Story marks Zegler's first feature film role, she made quite an impression. Her follow-up roles to West Side Story will be Shazam! Fury of the Gods and as Snow White in the live-action remake Snow White and the Seven Dwarfs.
Ariana DeBose As Anita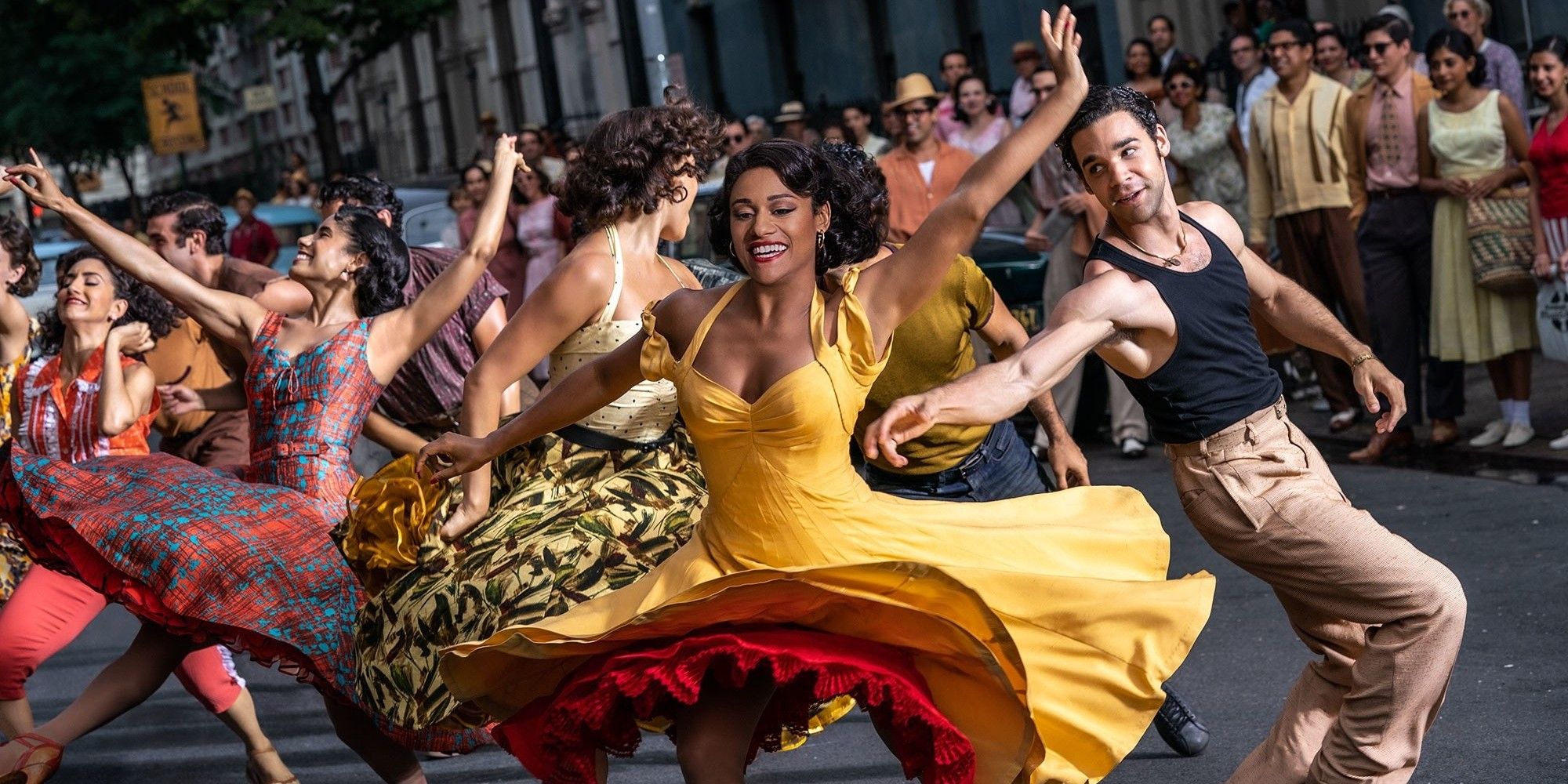 Ariana DeBose portrays Rita Moreno's Anita from the original 1961 movie. Outspoken and street savvy, Rita is protective of her Puerto Rican friends. In 2009, DeBose competed in the reality series So You Think You Can Dance. In recent years, she starred in the hit Broadway musical Hamilton as a part of the ensemble, and made her film debut in the 2019 feature Seaside. Since then, she has also starred in The Prom and the Apple TV+ musical series Schmigadoon!
David Alvarez as Bernardo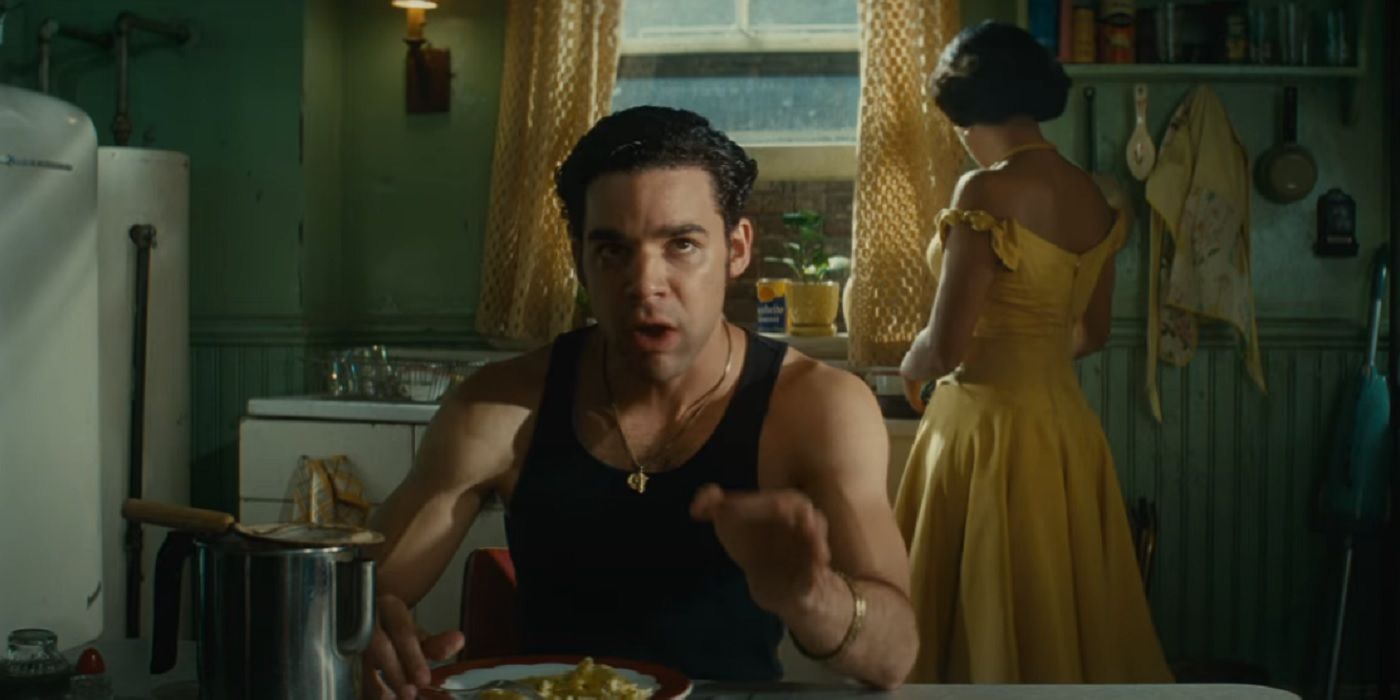 Played by George Chakiris in the 1961 film, Bernardo will be portrayed by actor David Alvarez in 2021's West Side Story. Bernardo is very protective of Maria and doesn't like the idea of her engaging with Tony or any of the other Jets. Family is incredibly important to him as well. West Side Story will be Alvarez's feature film debut, but he has also starred in the series American Rust and several short films.
Corey Stoll As Police Lieutenant Schrank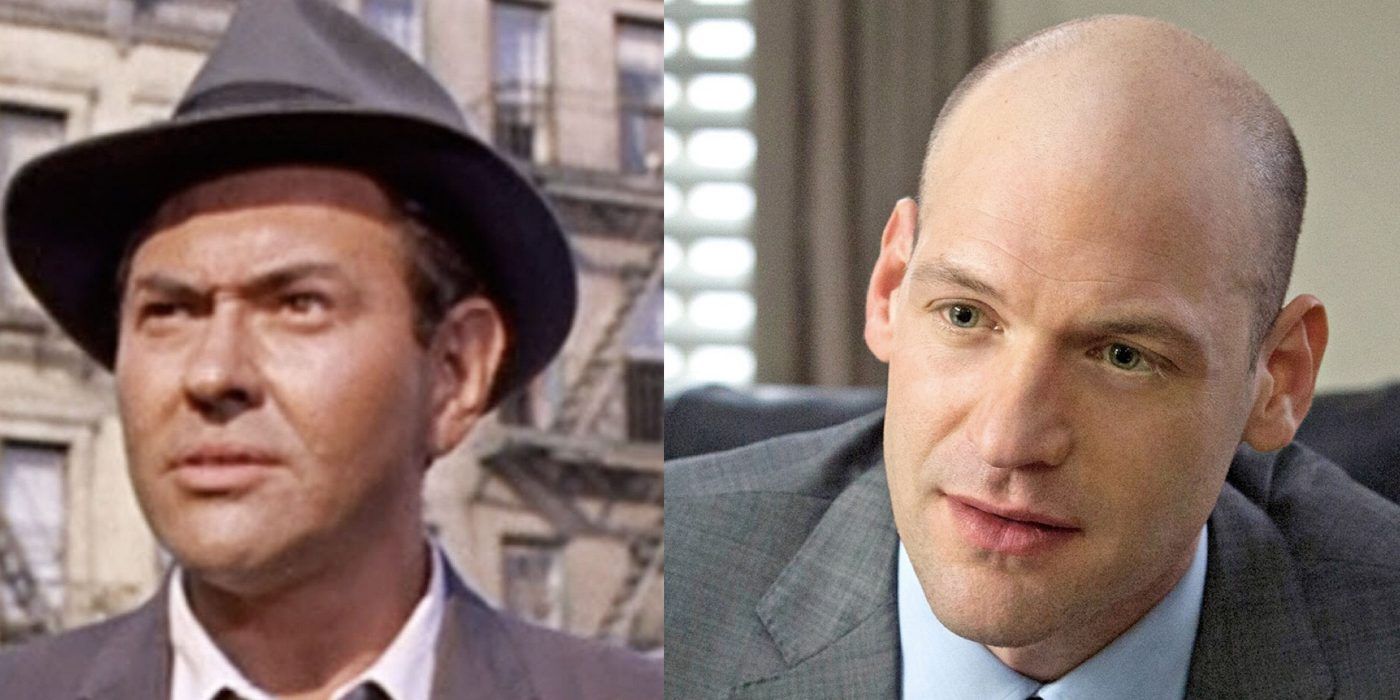 Originally portrayed by Simon Oakland in the 1961 film, Corey Stoll's character, Lieutenant Schrank, was inspired by Prince Escalus from Shakespeare's Romeo & Juliet. Detective Schrank keeps an eye on the on-going conflict between the Jets and Sharks. Only his backside is glimpsed in the West Side Story trailer, but fans should expect him to play a crucial role in the proceedings.
Since the early 2000s, Stoll has evolved from a character actor into a seasoned film and television star. In Woody Allen's Midnight in Paris, he portrayed the American novelist Ernest Hemingway, and also starred as Darren Cross aka Yellowjacket in the MCU film Ant-Man. Most recently, Stoll portrayed Buzz Aldrin in First Man, and appears in The Sopranos prequel movie The Many Saints of Newark. On TV, he's best know as Peter Russo from Netflix's House of Cards.
Rita Moreno As Valentina (New Character)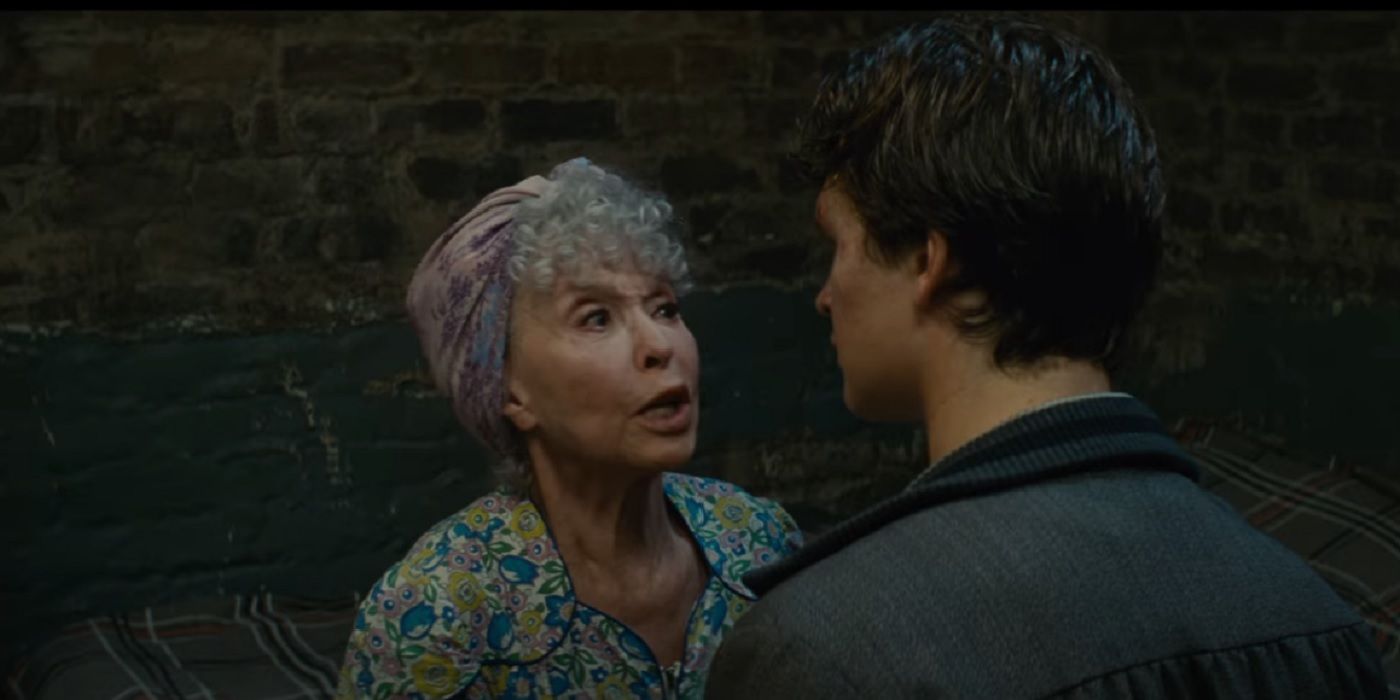 Nearly 60 years after starring in the 1961 West Side Story movie, Rita Moreno joins the cast of the remake in an original role. Her character will be a "reconceived and expanded version" of the Doc character. Moreno is spotted briefly in the trailer of the film, telling Tony that "life matters even more than love."
Born in Puerto Rico, Moreno starred in numerous Hollywood films during the '50s, and earned an Academy Award for her West Side Story performance as the lively and skeptical Anita. She's also an accomplished TV actress, most notably for her role in the '80s series 9 to 5, and for portraying Sister Peter Marie Reimondo in the HBO series Oz. Moreno also voiced the titular character in the popular '90s series Where on Earth Is Carmen Sandiego?, a role that she reprised for Netflix's 2019 series Carmen Sandiego. Moreno also starred in the One Day at a Time TV reboot and was at the center of the documentary Rita Moreno: Just a Girl Who Decided to Go for It.
Jamie Harris As Rory (New Character)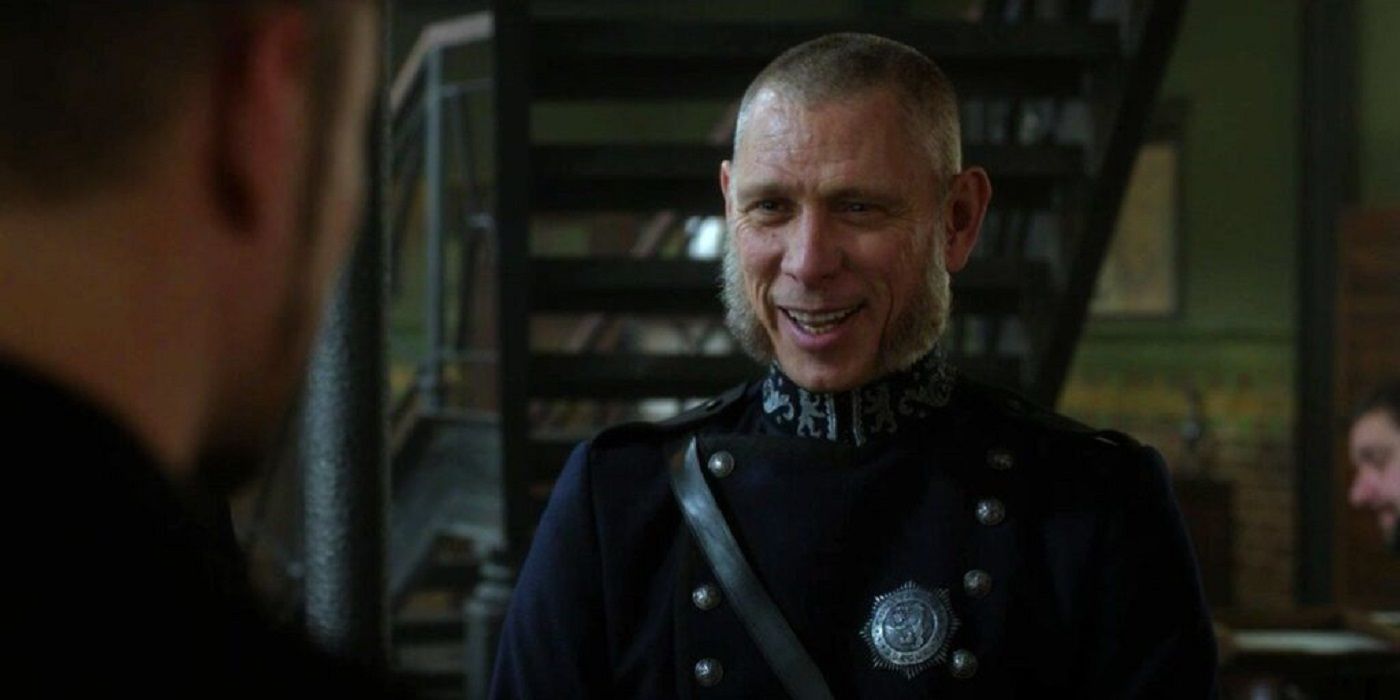 British actor Jamie Harris will portray a new West Side Story character named Rory. He's the son of iconic Irish actor Richard Harris, and his older brother is Jared Harris (The Terror, Chernobyl). Harris made his film debut in the 1993 Academy Award-nominated film In the Name of the Father, and portrays Desk Sergeant Dombey in the 2019 Amazon series Carnival Row. He previously starred as Gordon in ABC's Agents of S.H.I.E.L.D.
Maddie Ziegler As Velma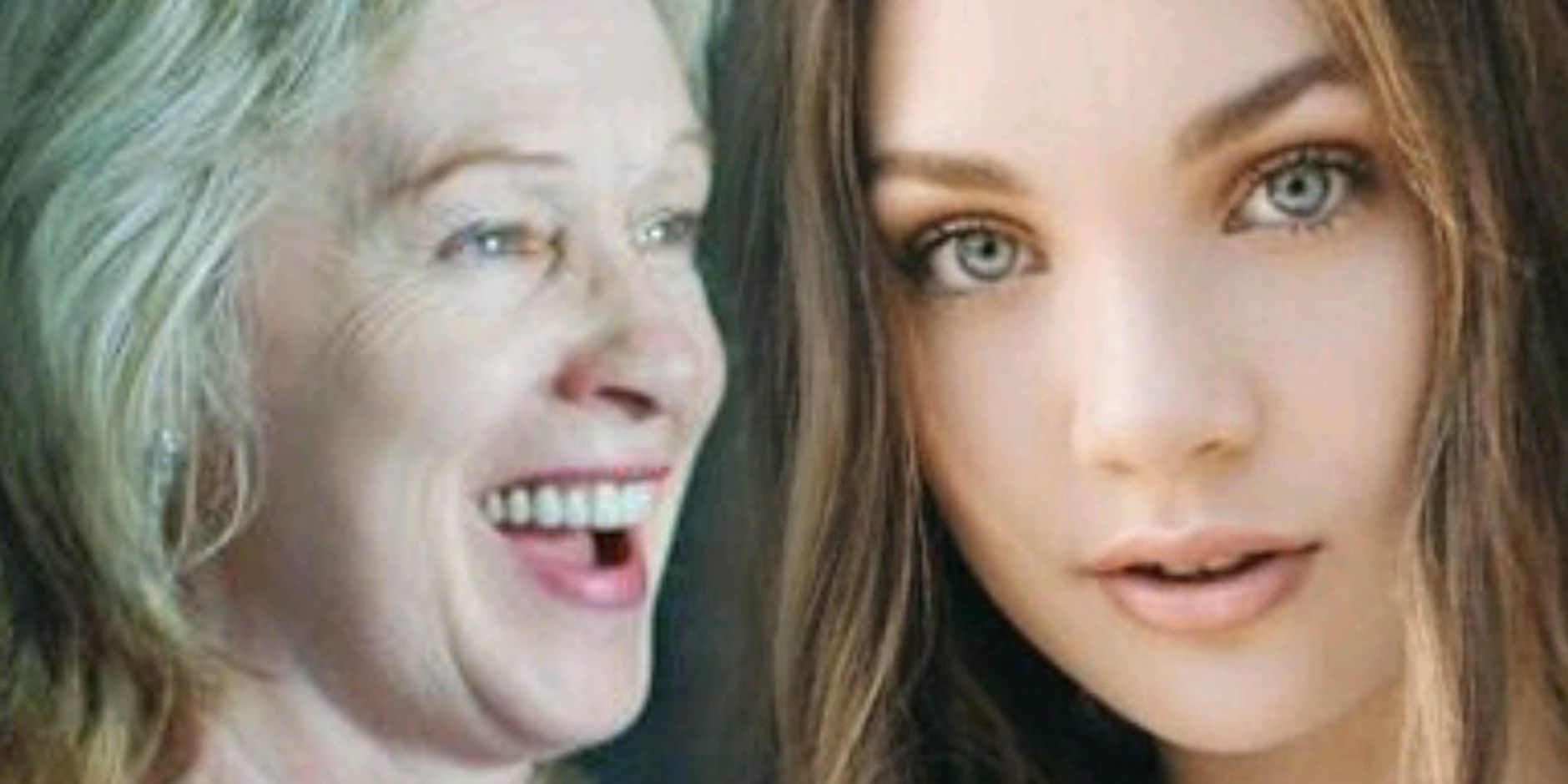 Originally portrayed by Carole D'Andrea in 1961's West Side Story, Maddie Ziegler's character is one of the primary Jets. In the original film, Velma is Ice's girlfriend, though his name has been changed to Diesel for the updated West Side Story. She isn't seen in the trailer for the film, either, so it's unclear how big of a role she will have.
Ziegler is best known for featured dance performances in several of Sia's music videos, most notably "Chandelier" and "Elastic Heart." Ziegler previously starred in the Lifetime series Dance Moms, and made her feature film debut in the 2017 drama The Book of Henry. Ziegler also has a lead role in Sia's 2019 feature film Music.
Kevin Csolak As Diesel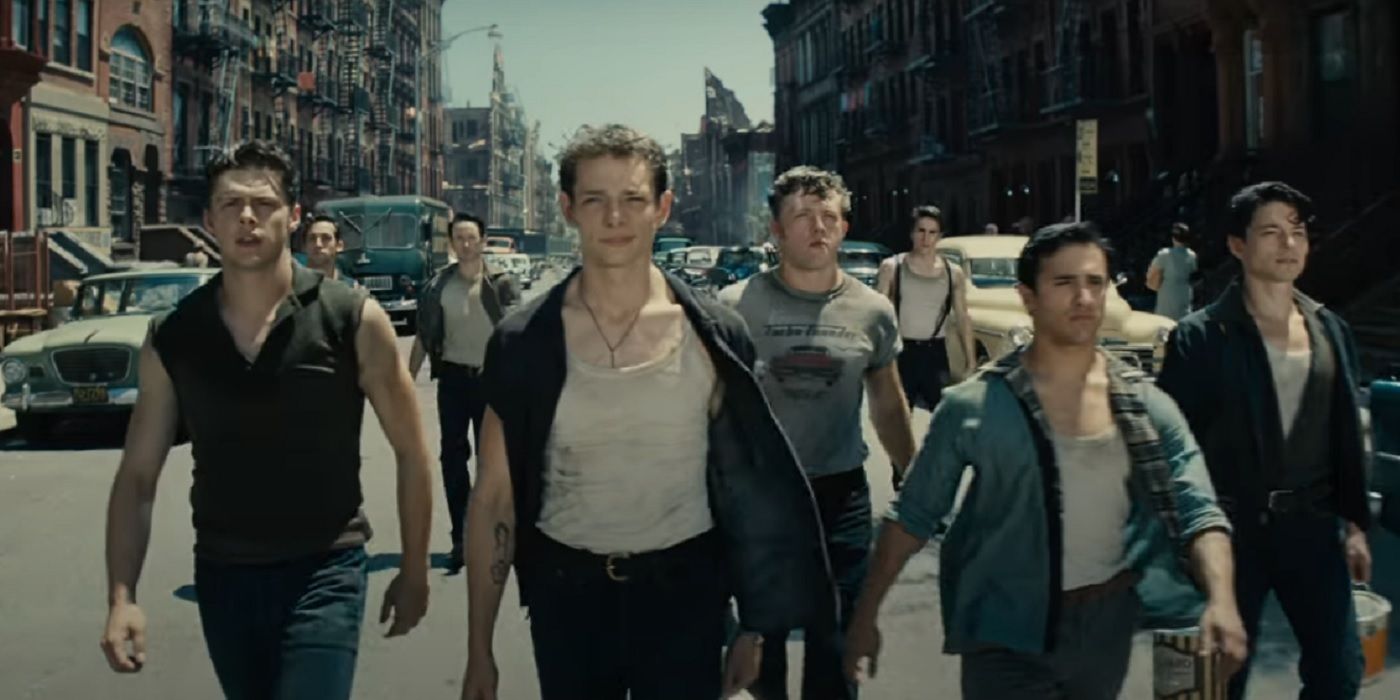 Originally played by Tucker Smith in the 1961 movie, Kevin Csolak will portray Diesel (Ice in the previous film, though Diesel was the name of the character in the stage musical). He's essentially running things on the Jets side, with Tony no longer engaging much with the gang at all. Diesel is seen throughout the West Side Story trailer, leading, interacting with Tony, saying how much he doesn't like the changes to the neighborhood. Csolak has starred in Jessica Jones, Boardwalk Empire, Inside Amy Schumer, and Blue Bloods.
Brian d'Arcy James As Police Sergeant Krupke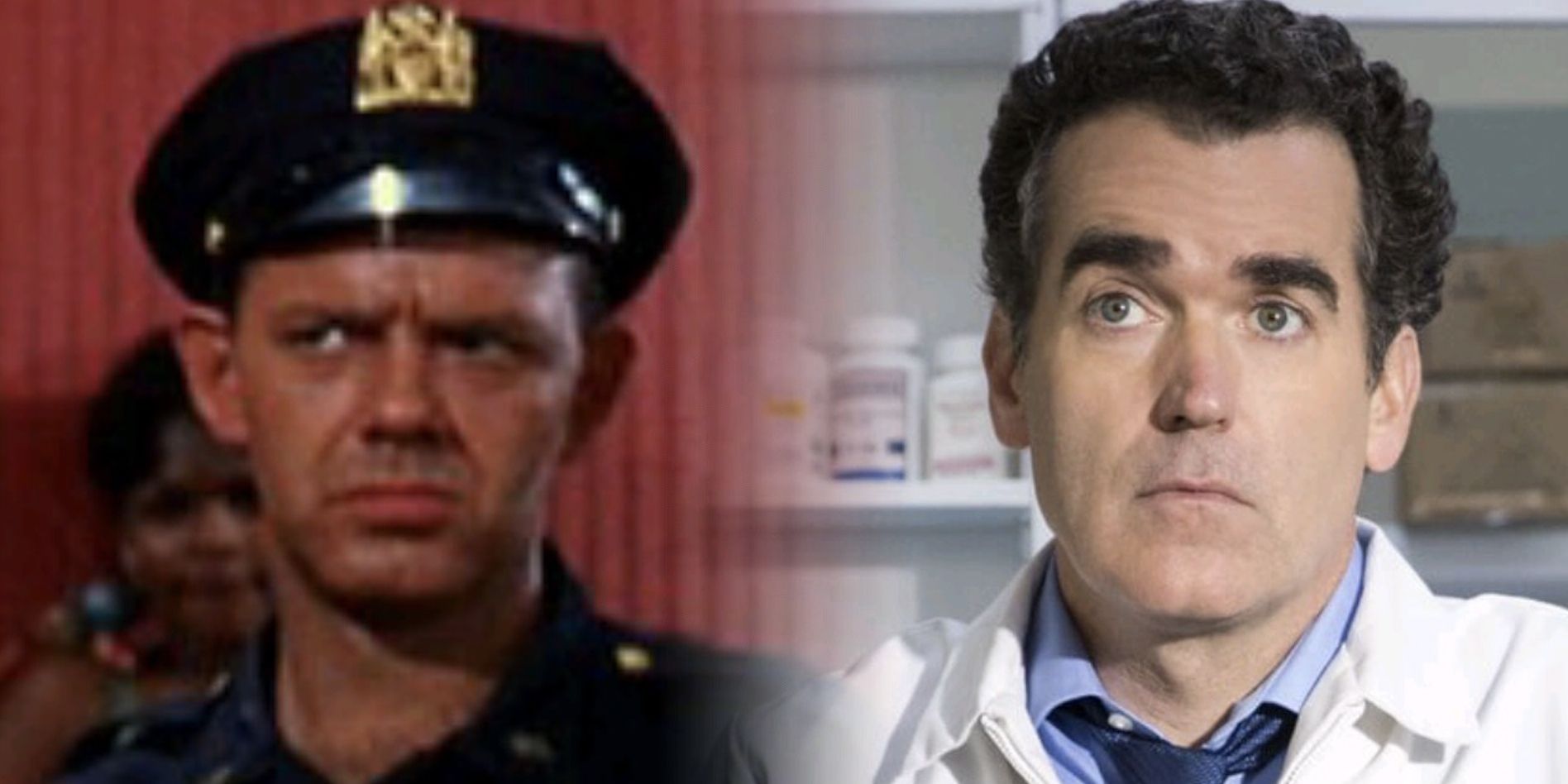 In the 1961 film, Brian d'Arcy James' character assists Lieutenant Schrank, and inspires a comedic number called "Gee, Officer Krupke." He's mocked by the Jets for posing like a tough guy who won't actually follow through with his threats. William Bramley portrays Sergeant Krupke in the original movie.
James is an accomplished Broadway performer. In cinema, he appeared in the 2019 films Dark Phoenix and The Kitchen. On TV, he starred in the NBC music series Smash and recently appeared as Andy Baker in Netflix's 13 Reasons Why.
Kyle Allen As Jet Member (New Character)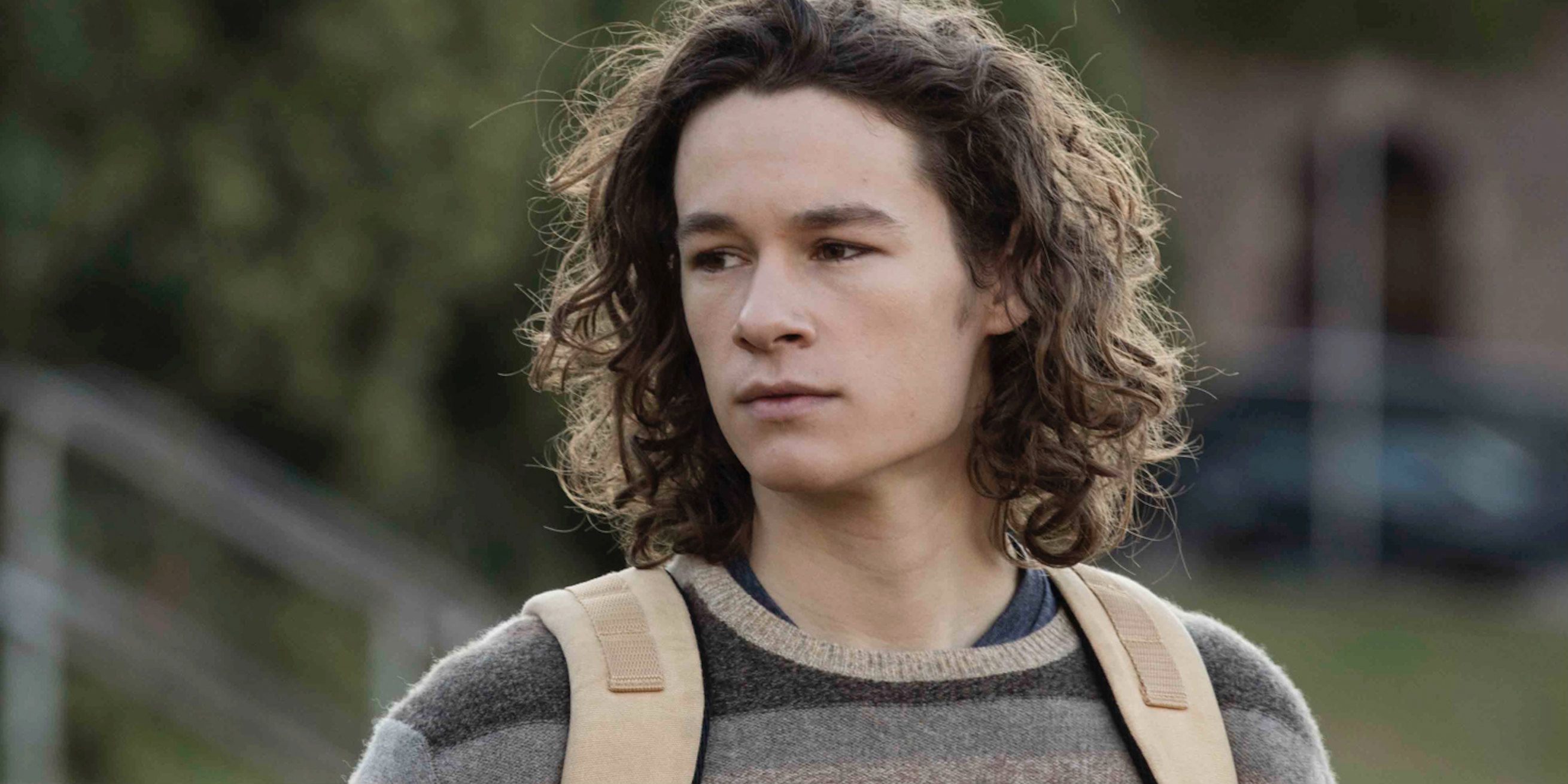 Kyle Allen portrays an unnamed Jet member in the modern adaptation of West Side Story. He played Hawk Lane in Hulu's The Path and Timothy Campbell in American Horror Story season 8. West Side Story marks Allen's third feature role after the 2016 film 1 Night, starring Anna Camp and Justin Chatwin, and Hulu's The Map of Tiny Perfect Things. His next role will be in Space Oddity alongside Alexandra Shipp, Kevin Bacon, and Madeline Brewer.
The Jets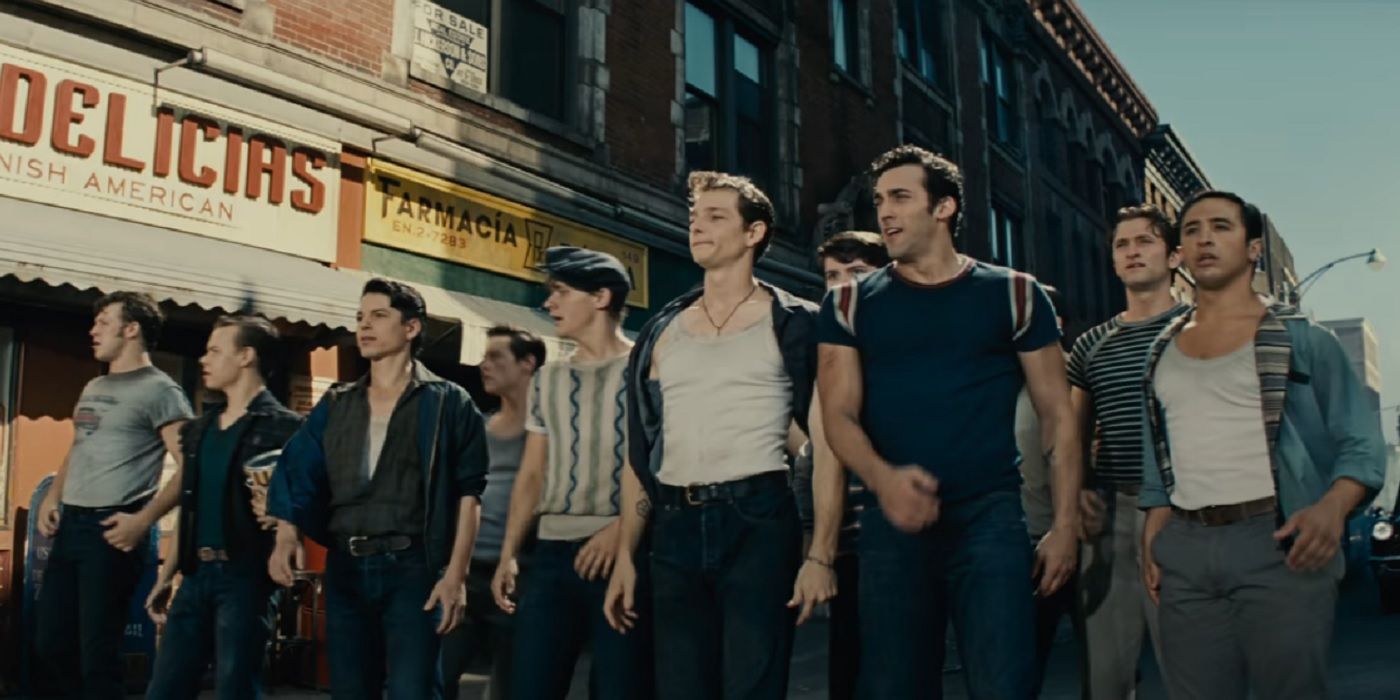 Sean Harrison Jones as Action: Originally portrayed by Tony Mordente. Spielberg's West Side Story marks the actor's first film role.
Ezra Menas as Anybodys: Originally portrayed by Susan Oakes. Like many other people on the West Side Story cast, this film marks Menas' first credited role.
Patrick Higgins as Baby John: Originally portrayed by Eliot Feld. This too is Higgins' first role.
Paloma Garcia-Lee as Graziella: Originally portrayed by Gus Trikonis. Garcia-Lee previously portrayed Adrienne in the TV miniseries Fosse/Verdon.
Ben Cook as Mouthpiece: Originally portrayed by Harvey Evans. Cook has appeared in numerous big-time TV shows in guest-starring roles, such as 30 Rock, Veep, and Law & Order: SVU.
The Sharks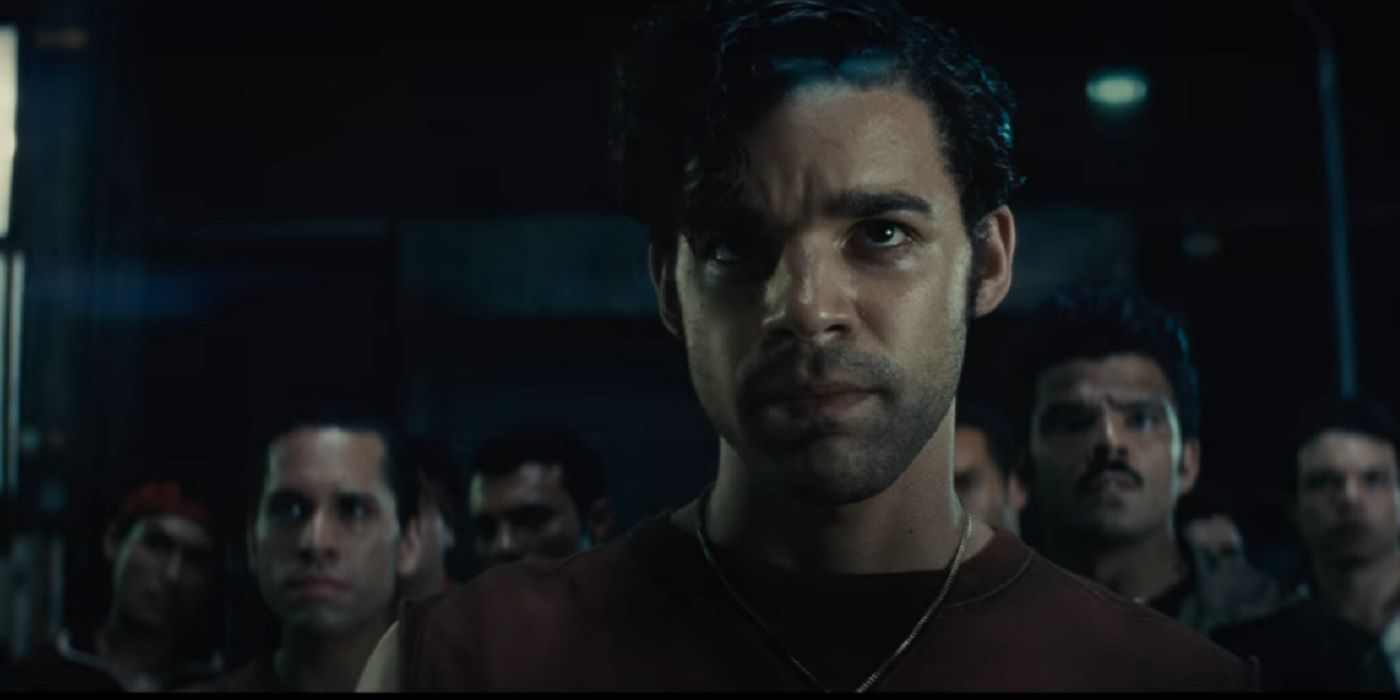 Josh Andrés Rivera as Chino: Originally Portrayed by Jose De Vega. Rivera makes his feature film debut with West Side Story.
Ana Isabelle as Rosalia: Originally Portrayed by Suzie Kaye. Isabelle recently starred as Anita in Imprisoned and appeared in a handful of lower budget films in 2017 and 2018, including After Everything, Dementia 13, and The Eyes.
Sebastian Serra as Braulio: New Character. In addition to appearing in a few short films, Serra portrayed Jason Martinez in the TV series The Age of Maturity.
Ricardo Zayas as Chago: New Character. Zayas doesn't have any other credited roles.
Carlos Sánchez Falú as Pipo: New Character. Like Zayas, Falú's first major role is in West Side Story.
Julius Anthony Rubio as Quique: New Character. Rubio previously appeared in The Greatest Showman as a background dancer, but performs his first named role in West Side Story.
Next: Everything We Know About Steven Spielberg's West Side Story
West Side Story (2021)Release date: Dec 10, 2021
Q.V. Hough is a senior writer at Screen Rant. He's also the founding editor at Vague Visages, and has contributed to RogerEbert.com and Fandor.
Link Source : https://screenrant.com/west-side-story-movie-2020-cast-character-guide/