What Does AMD's Zen 3 Reveal Mean for Gamers?
AMDs reveals four Zen 3 powered CPUs under the Ryzen 5000 brand name, which look set to help continue its sales dominance versus Intel.
You Are Reading :What Does AMDs Zen 3 Reveal Mean for Gamers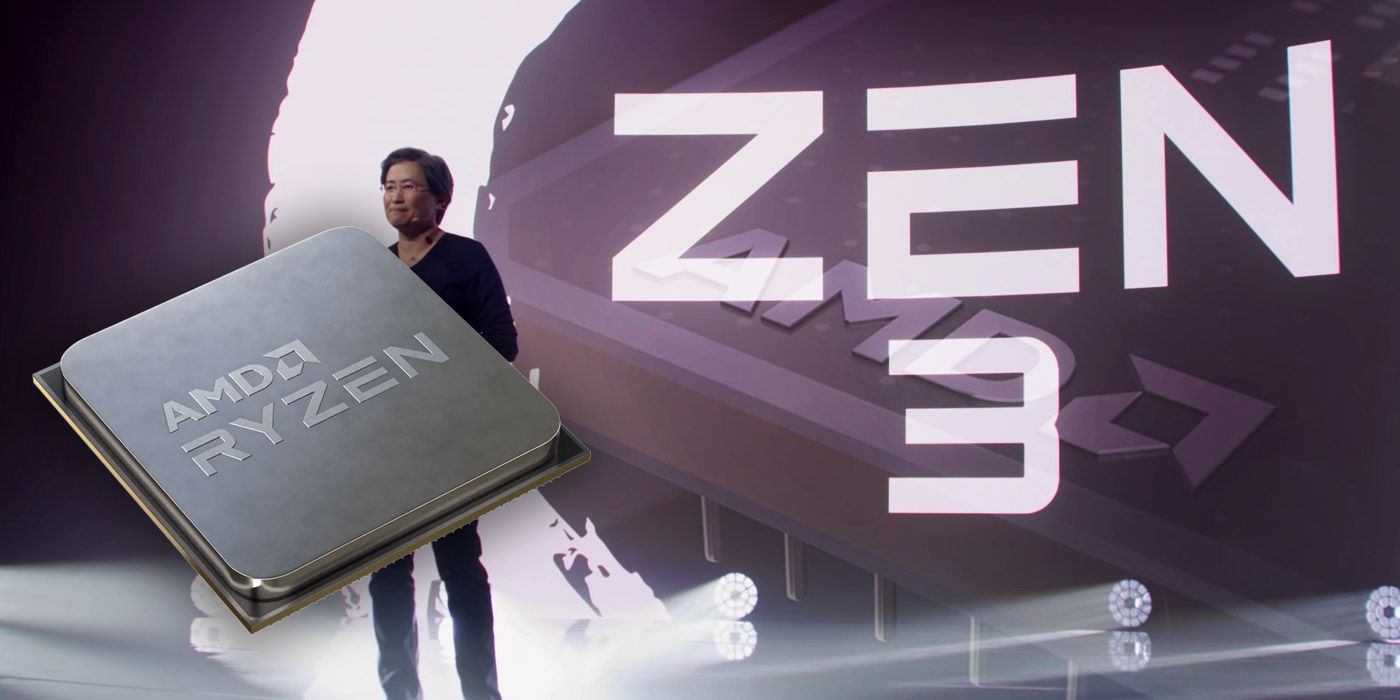 In recent years, AMD has gone from being a provider of underwhelming but cheaper CPUs to dominance over Intel in multi-threaded workloads and overall sales. The Zen, Zen+, and Zen 2 powered CPUs known under the Ryzen brand have revitalized the company, and the current Zen 2 processors, known as Ryzen 3000 Series, offer considerably more overall processing performance, with more cores and better efficiency than Intel's competition.
However, the one area where Intel has maintained a slight advantage is in gaming. As most games tend to use a dominant CPU core for most of the processing, the higher clock speeds of Intel's i9-10900K have made it the number one choice of gamers with high budgets. With the subtitle of "Where Gaming Begins," though, AMD's Zen 3 announcement made it clear from the start that leading gaming performance was the number one goal of the new CPUs. A goal that, according to AMDs benchmarks, it has achieved spectacularly.
What CPUs Did AMD Announce?
AMD announced four new CPUs based on Zen 3. The flagship Ryzen 9 5900X, with 12 cores running up to 4.8 GHz boost clocks for $549. The mid-high end Ryzen 7 5800X, with 8 cores running at up to 4.7 GHz boost clocks for $449. The mid range Ryzen 5 5600X, with 6 cores running up to 4.6 GHz boost clocks for $299. Lastly, AMD announced a behemoth 16 core Ryzen 9 5950X, which will run up to 4.9 GHz boost clocks for $799. The latter is focused more on gamers who also need the best possible multi-threaded performance for content creation, particularly game streaming and video editing. All four processors will launch on November 5.
How Much Faster is Zen 3 Over Zen 2?
AMD claims that Zen 3 processors see an average 19% uplift in the number of instructions processed per clock cycle versus Zen 2, which is a significant jump. When combined with a 200 MHz boost clock increase for each CPU versus the Zen 2 equivalents, this results in a substantial increase in both multiple and single core performance. In single thread test Cinebench R20, the Ryzen 9 5900X is the first processor to score over 600 points, reaching a huge 631 and making even the current gaming champion, the Intel i9-10900K look average.
Does Zen 3 Really Beat Intel at Gaming?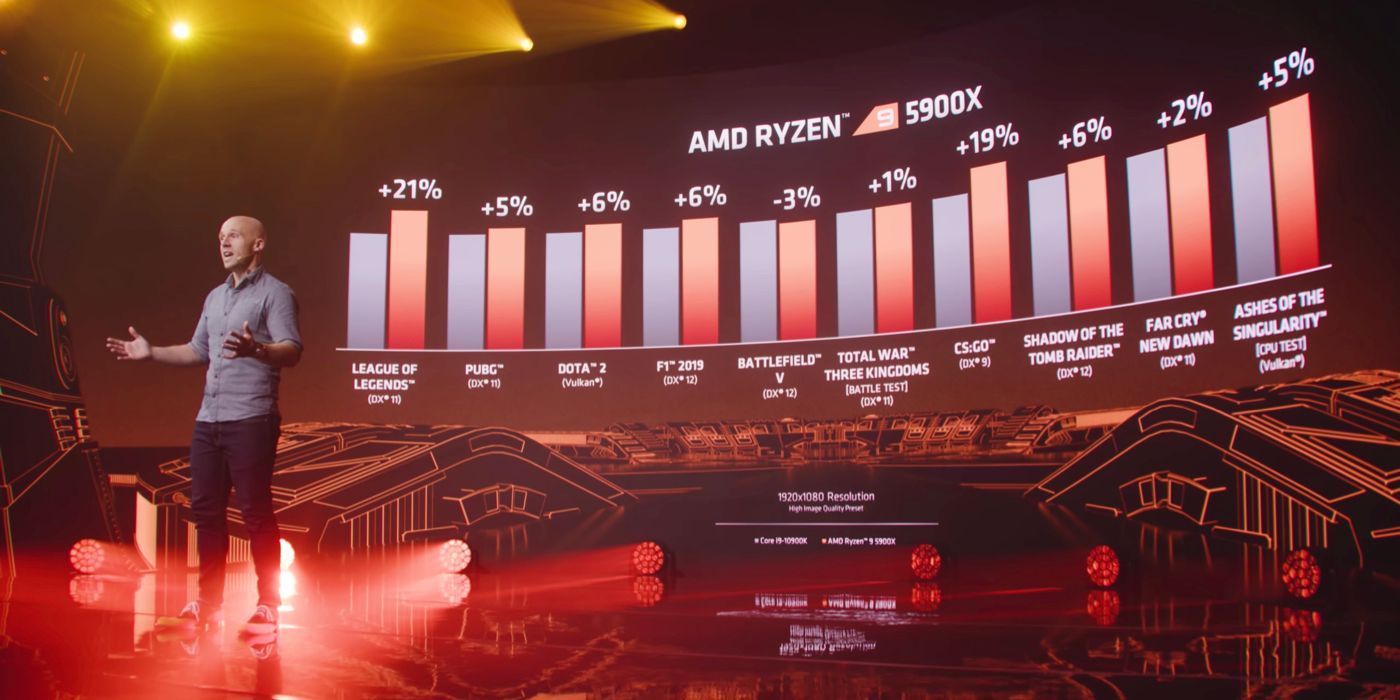 Simply put, yes. If AMDs numbers are accurate, the flagship Ryzen 9 5950X and 5900X truly do surpass the current gaming champion i9-10900K. Of the benchmark examples shown by AMD, the 5900X beats the i9-10900K in nine out of ten titles at 1080P, with a huge 21% margin in League of Legends and a 19% margin in CS:GO. The only title where the 5900X fails to beat the i9-10900K is Battlefield 5, where Intel has a 3% lead. Note that AMD has used 1080P to focus the benchmarks on CPU performance rather than GPU.
Which Zen 3 Processor is The Best Buy?
The Ryzen 9 5900X provides amazing gaming performance at a strong price, and will surely be the high-end gaming CPU of choice until Intel unveils its new CPUs in early 2021, and potentially even beyond that. For gamers after great gaming performance on tighter budgets, both the Ryzen 7 5800X and Ryzen 5 5600X are solid choices if upgrading from similar mid-range Zen, Zen+, or Zen 2 CPUs.
Will Zen 3 Need a New Motherboard?
While the Zen 3 based Ryzen 5000 Series will use the same AM4 socket as previous Zen processors, not all motherboards will be compatible. Only B450, X470, B550, and X570 based motherboards will be compatible, and the B450 and X470 may not get required bios updates until early 2021. It is important to note that motherboard manufacturers are not obliged to provide the updates for customers, so some motherboards may not end up with compatibility. AMD has already started providing bios updates information for B550 and X570 motherboards to manufacturing partners.
With the above in mind, owners of B550 and X570 motherboards should have no concerns about upgrading, but until more is known about compatibility and which motherboard manufacturers will provide support updates, B450 and X470 motherboard owners should wait. For gamers with incompatible motherboards using Zen or Zen+ processors, it will be worth looking out for discounts on Zen 2 / Ryzen 3000 CPUs over the coming months.
Is Zen 3 a Good Value?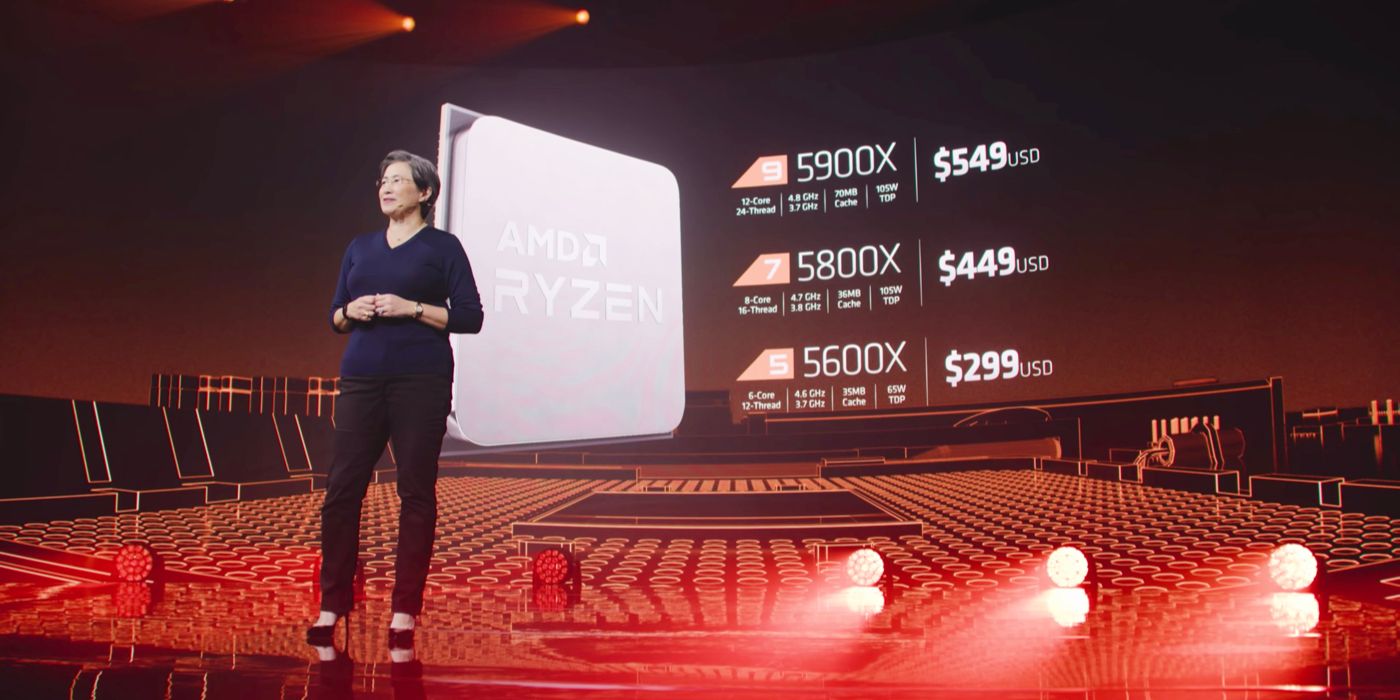 With such dominance over the competition at present, AMD has decided to slightly increase the prices for the new CPUs to reflect its more premium position in the market. However, the CPUs still provide strong value when compared to both Zen 2 and Intel. For example, the Ryzen 9 5900X will launch at $549, just $20 more than the list price of the Intel i9-10900K, which the new AMD CPU beats in gaming performance and dominates in multi-threaded applications. AMD itself states that the 5900X has a 3% gaming performance per dollar advantage over its main competitor, the Ryzen 7 5800X ties with the competing i7-10700K, and the Ryzen 5 5600X has a 13% gaming performance per dollar advantage over the competing i5-10600K.
The pricing is slightly impacted by the lack of built-in cooler with the Ryzen 9 5950X, 5900X, and Ryzen 7 5800X, but most gamers at these price points are likely to use custom coolers anyway. Perhaps more subtly, AMD CPUs run with lower power requirements than the main Intel competitors, which will provide a very small benefit in energy costs over the lifetime of the CPU.
Is It Worth Waiting For Intel's New CPUs?
Intel will be launching its new 11th Generation Core CPUs known as Rocket Lake in the first quarter of 2021. Many analysts are expecting Intel's new flagship i9 CPUs to regain the ultimate gaming performance crown, as it reported to have achieved a similar uplift in instructions per cycle as AMD. While Intel is believed to have updated its microarchitecture for Rocket Lake so it can include more transistors, it is also stuck using a 14 nm process compared to AMDs 7 nm, so no gigantic gains are expected. Intel's focus on core clock speeds has helped it to maintain a lead in gaming performance for some time, and it is likely to pull out all the stops to mitigate or surpass AMDs 5900X in frame rates. What Intel is unlikely to be able to do, however, is get close to the overall multi threaded performance in which Zen 2 and now Zen 3 dominate.
Gamers looking for absolute peak gaming frame rates over everything else may benefit very slightly from waiting for Rocket Lake, specifically the replacement for the flagship i9-10900K, but for gamers who also need multi-threaded and content creation performance, Intel is unlikely to provide a price competitive option until its 10 nm based 12th Generation CPUs.
Is It Worth Waiting For Zen 4?
Although no-one outside of AMD yet knows how well Zen 4 will perform and how much it will cost, it is known that Zen 3 / Ryzen 5000 will be the last consumer CPUs to use the four-year old AM4 socket type. This means that Zen 4 will use a new platform, allowing for new features such as compatibility with DDR5 memory, which given how the AMD CPUs thrive on faster memory speeds, is likely to help provide strong performance increases.
The answer to the question depends on how urgently gamers need to upgrade, and whether they have a compatible motherboard. Ryzen 5000 Series is extremely powerful, and for those who can't spare an 18-month wait, it is a great solution at almost any price point. Gamers who have a compatible B450, X470, B550, or X570 motherboard should have no qualms about investing if they require an instant bump in performance. However, for gamers who want to be as future-proofed as possible, and who have the time to wait, Zen 4 will provide far more long-term upgrade potential.
Will Zen 3 Pair Well With AMDs New Graphics Cards?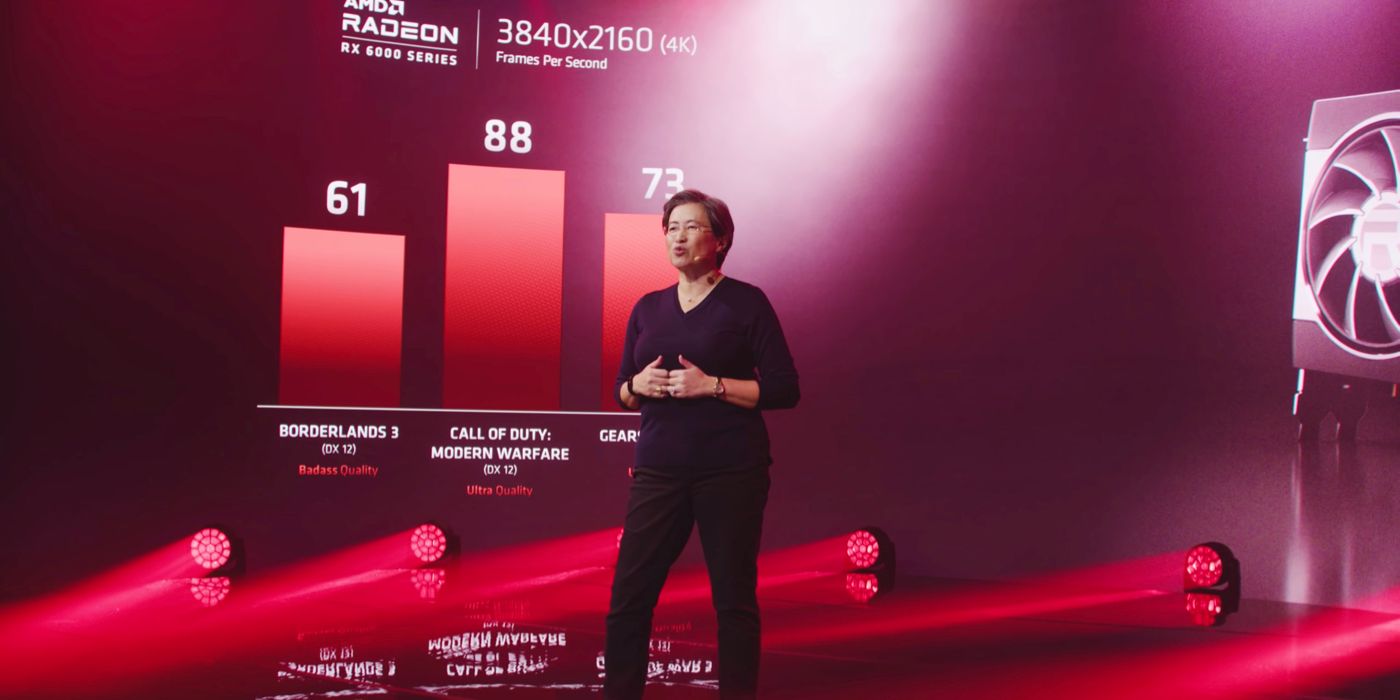 Although AMDs new RX 6000 Series graphics cards are yet to be fully announced, the company did provide positive news on the expected gaming performance of the card known as Big Navi. It showed that the RX 6000 Series card combined with a Ryzen 5000 Series CPU at 4K reaches 61 frames per second on Borderlands 3, 73 on Gears of War 3, and 88 on Call of Duty: Modern Warfare, all on ultra detail settings. With the official RX 6000 Series announcement due on October 28, it is highly possible that both sets of products will launch together on November 5 – to maximize sales with gamers building whole new systems.
Will There Be Stock of Zen 3 CPUs Available?
This is probably the most difficult question to answer, as both stock levels and demand are unknown. With such performance increases, it is likely that demand will be high, however, by waiting until November to launch AMD has given themselves extra time to prepare stock levels. Hopefully it can avoid the huge problems suffered by Nvidia's RTX 3080 launch.
AMD Zen 3 CPUs—Ryzen 9 5950X, Ryzen 9 5900X, Ryzen 7 5800X, and Ryzen 5 5600X—launch on November 5.
Link Source : https://gamerant.com/amd-zen-3-beat-intel-pc-gaming/