What Is Theater Mode On Apple Watch & How To Enable It
The Apple Watch includes many ways to control sound, but Apple's Theater Mode offers a way to keep the screen dark during movies and presentations.
You Are Reading :What Is Theater Mode On Apple Watch & How To Enable It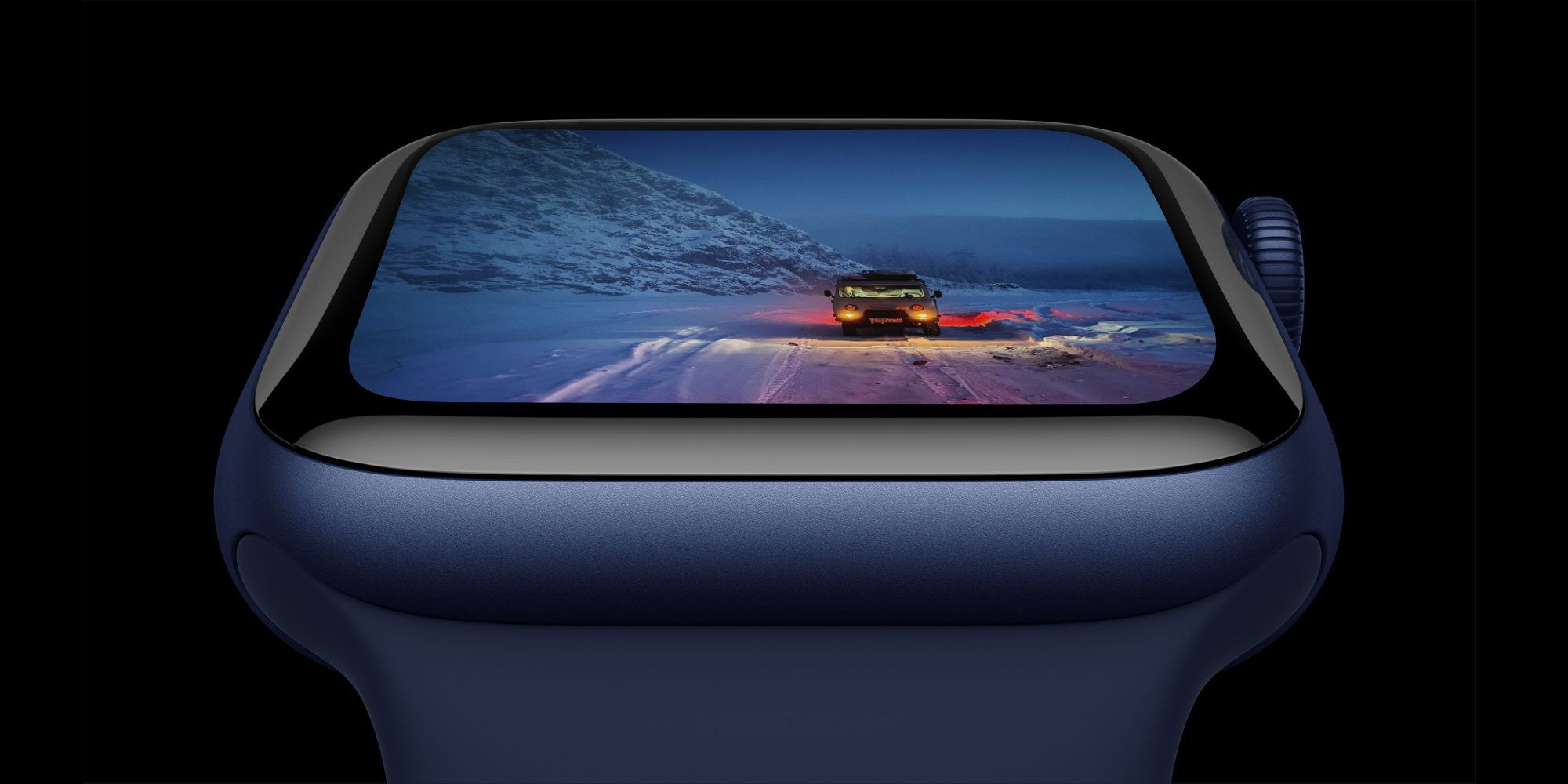 The Apple Watch has several convenience features, including Theater Mode that prevents the Apple smartwatch from becoming an annoyance. The setting is perfect for watching TV, movies, or any activity that involves a group watching and listening quietly. Whether at home, at a stage presentation, or the theater, the Apple Watch can be prevented from becoming a distraction for the wearer or anyone else.
The Apple Watch has several different ways to change settings and open apps. Navigating with the touchscreen to a particular app or setting is easy, but many settings are available in the Control Panel. Dragging a finger from the bottom of the screen upward will open the control center where several options appear as icons. Each of these is a toggle switch, turning the feature or mode on and off with each successive tap. Airplane Mode, the Flashlight, Wi-Fi, Cellular, Water Lock, Sleep Mode, Theater Mode, and more are located in this easy access panel that is accessible with an upward swipe. To see all of the options, scrolling may be required.
The Apple Watch has a surprisingly loud speaker for such a tiny device and its screen gets bright enough to use as a miniature flashlight. While the volume can be lowered and screen brightness can be reduced, there are times that may not be enough to prevent notifications from becoming a disturbance. This is why Apple created Theater Mode for their smartwatch. When this feature is enabled, sounds are silenced, so the Apple Watch won't interrupt music or someone that's speaking. The screen operation is also affected, staying dark even on Apple Watch models that support an always-on display. Lift to wake is disabled in this mode and a tap is required to activate the screen. It's important to note that haptics are not affected by this setting, so Do Not Disturb is needed to eliminate all distractions.
How To Enable Apple Watch Theater Mode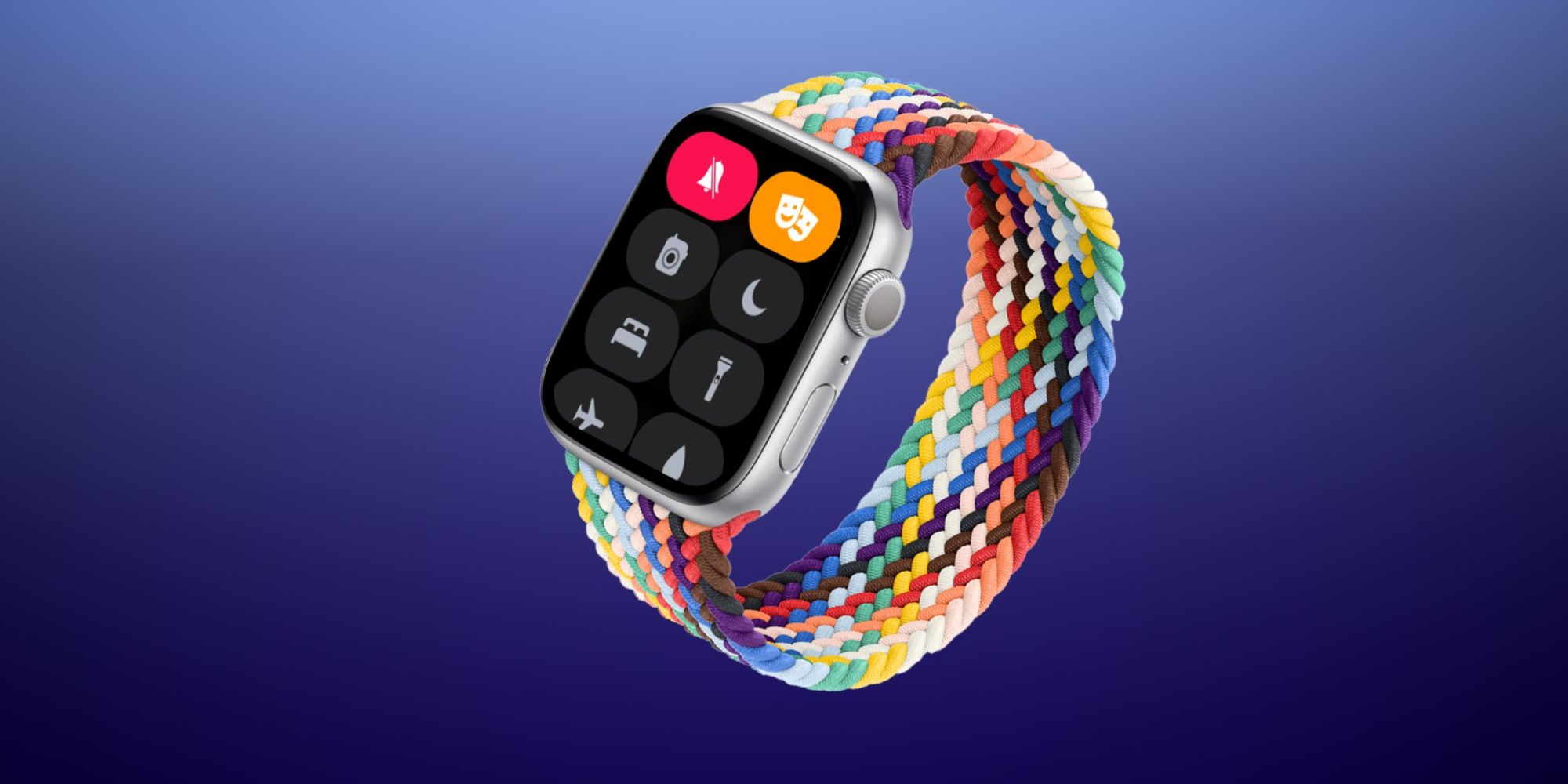 The Apple Watch's Theater Mode is found in the Control Center, which is just a swipe away. It looks like the iconic symbol for acting, two masks, one happy and one sad. Tapping this icon will toggle this special setting that prevents sounds and keeps the display dark. This has special meaning for those that own an Apple Watch that features an always-on display. Rather than navigating to settings, that feature can be quickly, and temporarily, overridden when Theater Mode is active. The comedy and tragedy masks icon will appear at the top of the current watch face when enabled.
Control Center settings can be rearranged to the user's preferred location within the grid, higher icons will be tappable without scrolling. If the screen brightness and display activation will not be a bother, Silent Mode may be all that is needed. This mutes all sound, but the screen is unaffected, so this might be a better setting to use unless watching a movie in a darkened room or attending any event where light would be a problem. The Apple Watch has even more ways to control sound, but Theater Mode is a quick and easy solution to eliminate both audible and visual distractions that might come from the Apple Watch and spoil a special performance, important speech, or dramatic moment.
Link Source : https://screenrant.com/apple-watch-theater-mode-explained-how-enable/