What We Do In The Shadows: 10 Other Movies & TV Shows The Cast Have Been In
If you're a fan of the brilliant cast of What We Do In The Shadows, you'll be pleased to know that the actors have many other projects to their name.
You Are Reading :What We Do In The Shadows 10 Other Movies & TV Shows The Cast Have Been In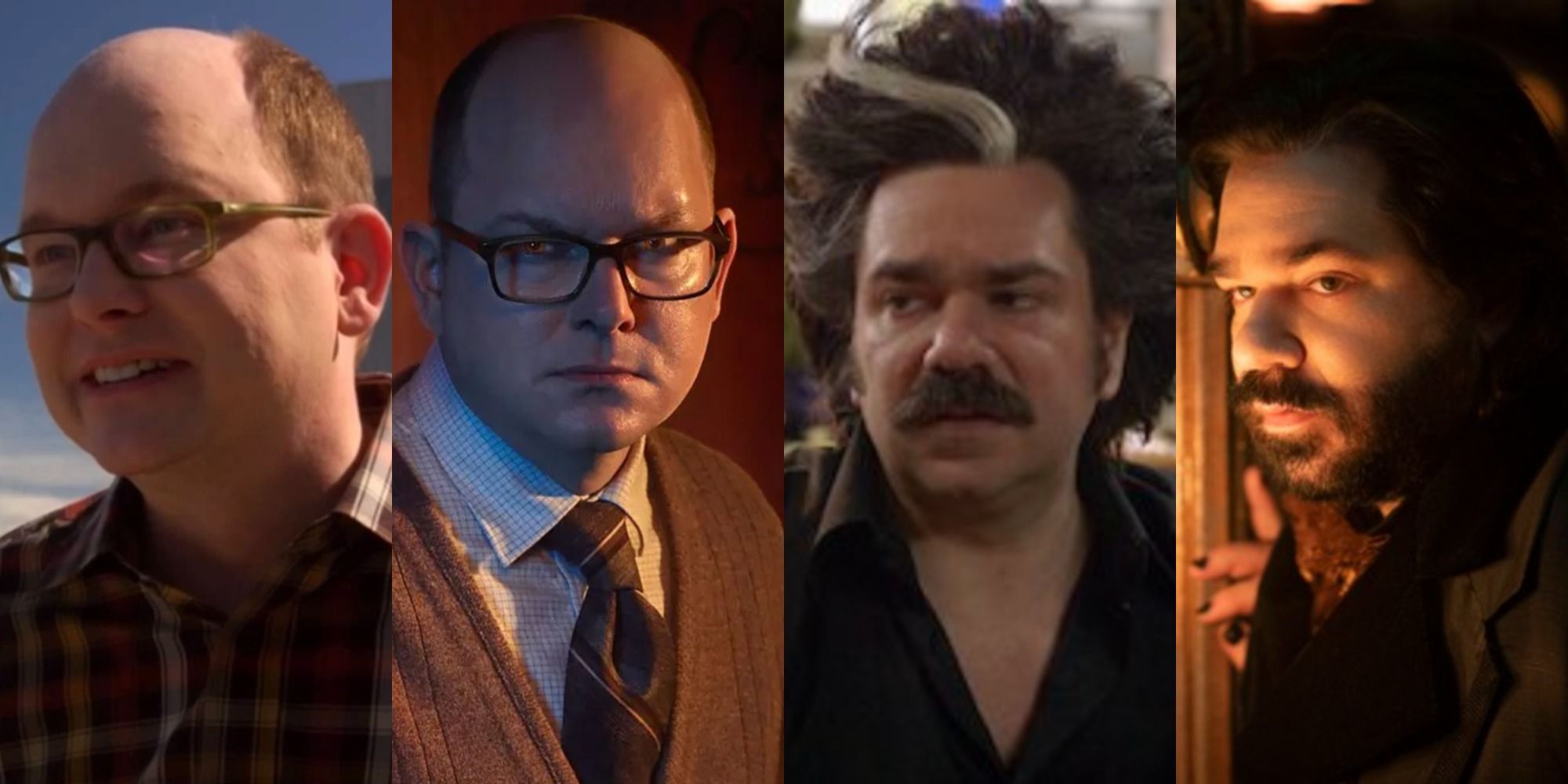 Not only is What We Do In the Shadows arguably one of the funniest comedies on television, but it is also one of the rare examples of a movie being successfully adapted into a TV show. The series manages to maintain the mockumentary style and hilarious humor of the movie, while also bringing in a terrific new cast of characters.
For anyone who is a fan of the show, there are plenty of great projects featuring this talented cast that are worth checking out. While some of these movies and shows will be familiar to fans, there may also be a few hidden gems to discover.
10 Craig Robinson – Morris From America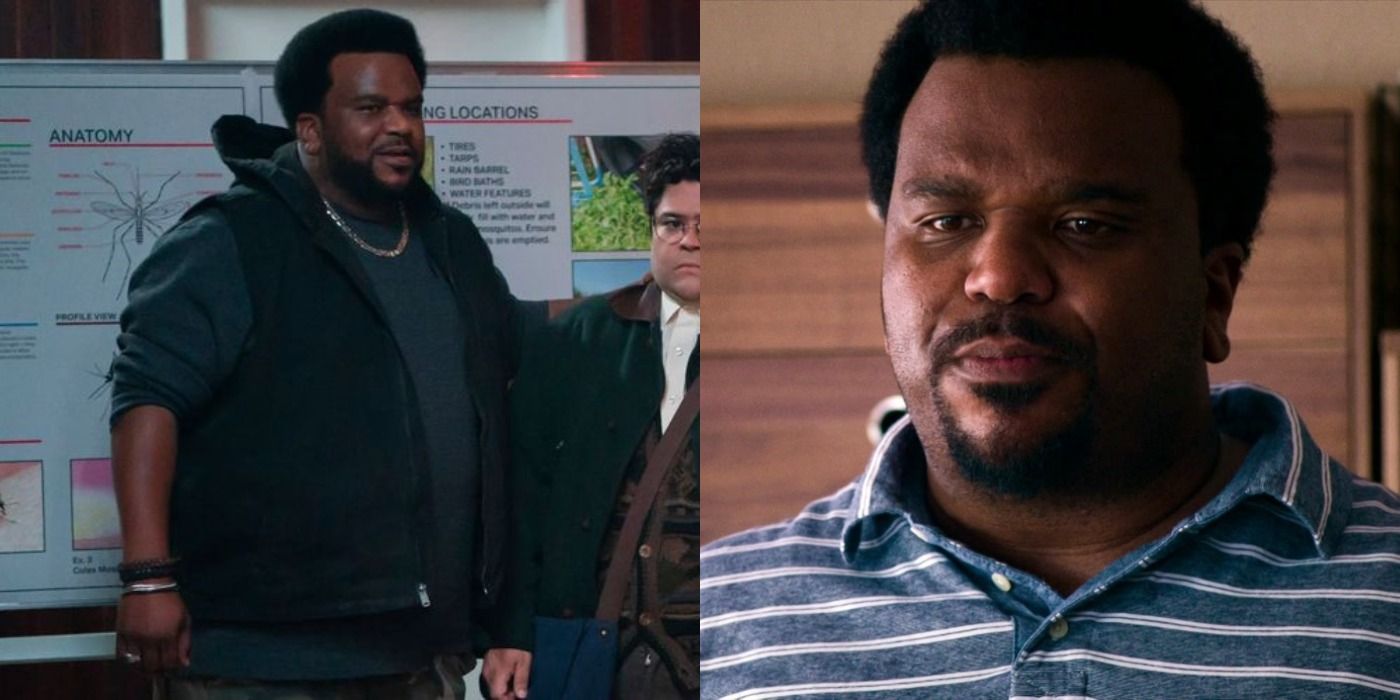 Season 2 follows the hilarious storyline of Guillermo accidentally joining a vampire hunters gang which is looking to kill Guillermo's own masters. The leader of this gang of vampire slayers is Claude (Craig Robinson).
Most people will recognize Robinson from his role as Darryl on The Office. However, one movie role that deserves more attention is Morris From America. Robinson plays a single father who moves to Germany with his son who has dreams of being a rapper. Robinson gives a funny, sweet and layered performance that is his best to date.
9 Beanie Feldstein – Booksmart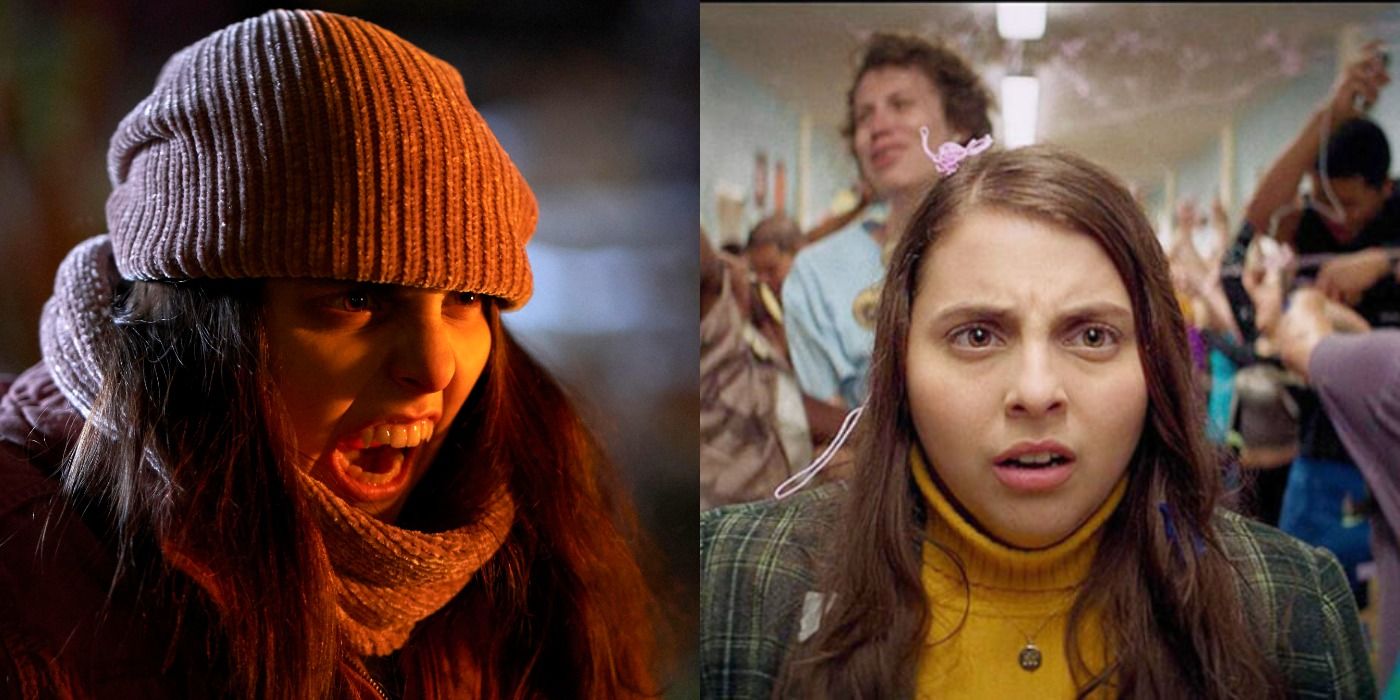 Some fans might have forgotten that Beanie Feldstein shows up in What We Do in the Shadows during its first season. She played Jenna, a college student who is later transformed into a vampire by Nadja. After season 2, Jenna disappears from the show, presumably going off on vampire-related adventures.
Feldstein's exit from the show is likely due to her sudden rise in fame thanks to her role in the hit comedy Booksmart. Feldstein and Kaitlyn Dever play two academic-minded high schoolers who finally decide to let loose on the final day of school.
8 Nick Kroll – Big Mouth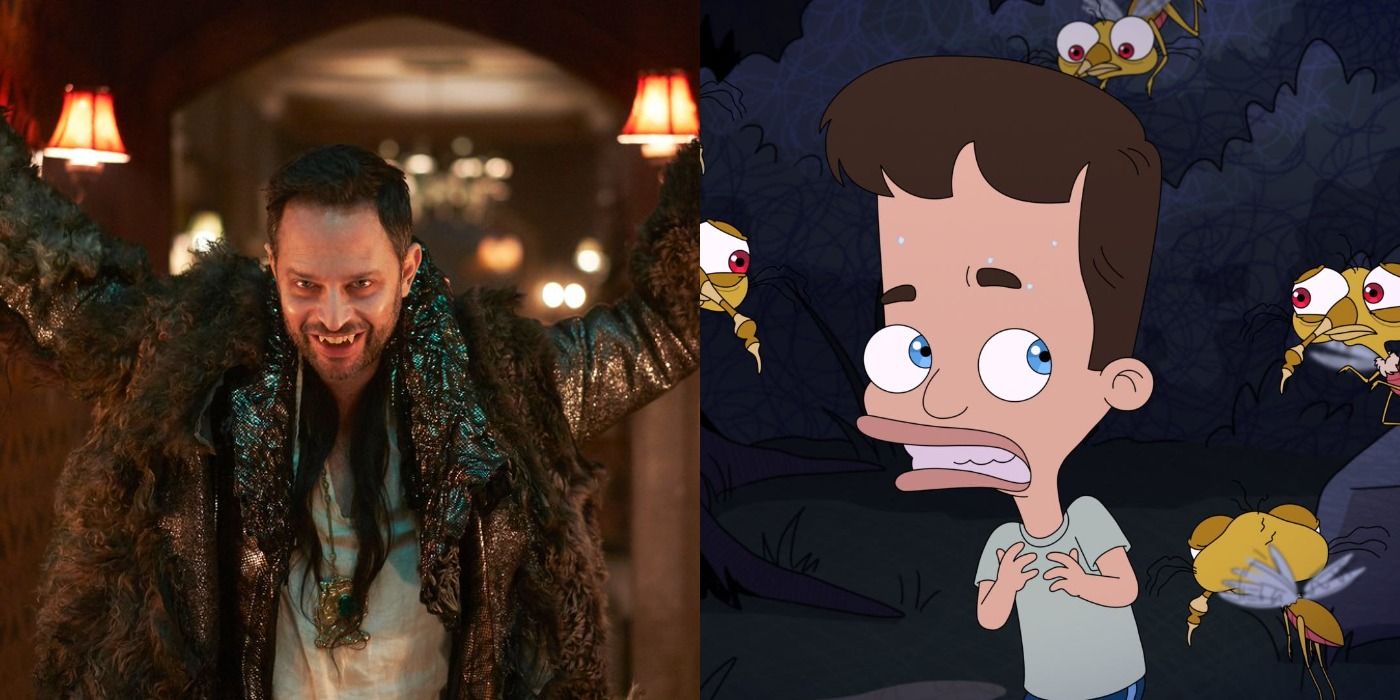 Nick Kroll has a recurring role on the show as Simon the Devious, the leader of the Manhattan vampires. Given his complicated past with Lazlo and Nadja, including a romance with Nadja, Simon has been an antagonist of sorts for the main characters.
Kroll has a long list of memorable projects he's appeared in. Currently, he voices the character of Nick on the hilarious Netflix comedy Big Mouth, which deals with the awkward years of puberty in a creative yet often vulgar way.
7 Jake McDorman – Watchmen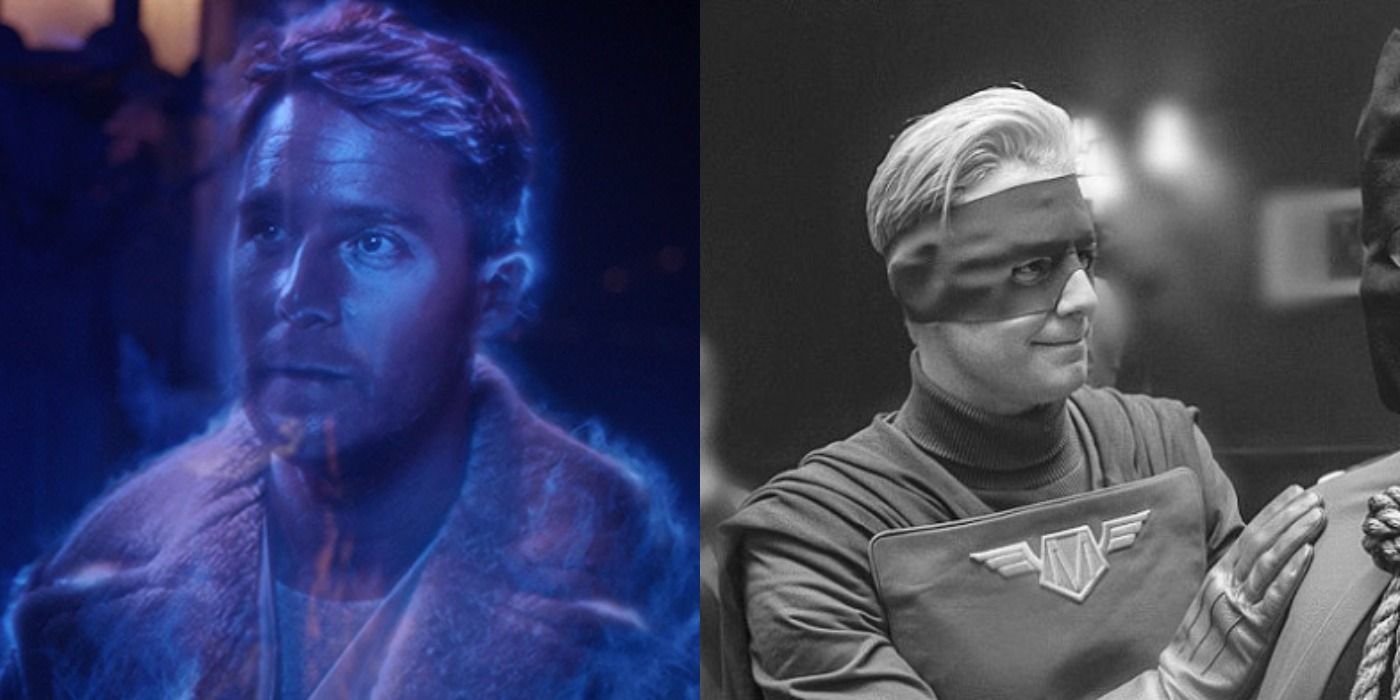 Jake McDorman appears in a recurring role on the show as Jeff, a human who Nadja believes is the reincarnation of her former lover, Gregor. Nadja helps Jeff remember his past lives, which drives him insane. He is later accidentally decapitated only to return as a ghost to try and win Nadja back.
McDorman has appeared in a wide variety of television shows, including as the lead in Limitless. However, more fans might know him as the leader of the Minutemen, Captain Metropolis, in the stunning flashback episode of HBO's Watchmen.
6 Doug Jones – The Shape Of Water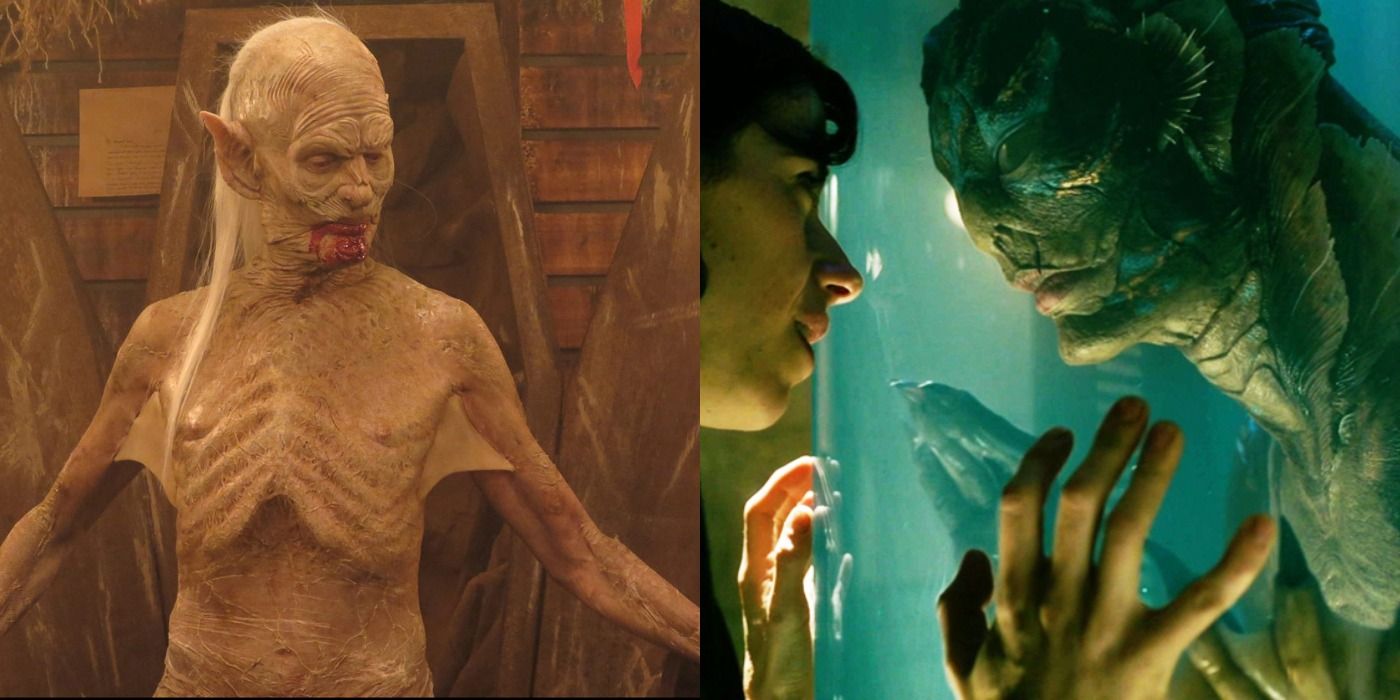 Much of the first season centers around the roommates hosting a member of vampire royalty named Baron Afanas (Doug Jones). The terrifying ancient vampire demands they conquer New York, but he ends up going out for a night of drunken shenanigans with the gang, which ends with him being burned in the sunlight.
Much like his role as Afanas, Jones is known for roles with heavy makeup, such as his beautiful role in the Best Picture winner, The Shape of Water. This Guillermo Del Toro movie centers around a deaf woman who falls in love with a fish-man (Jones) being held captive at a government facility.
5 Matt Berry – The Toast Of London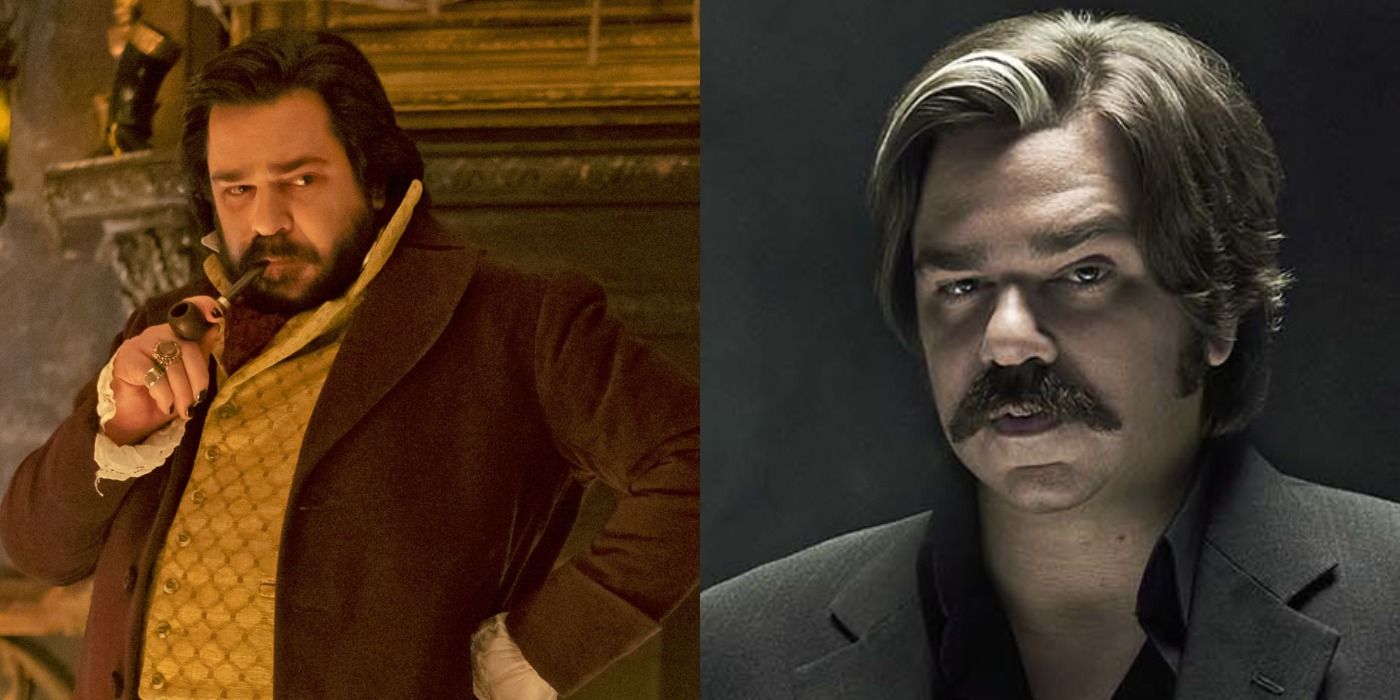 Lazlo is one of the main characters on the show, a former Englishman who was turned into a vampire by Nadja. He is now married to Nadja and spends his time mostly thinking about sex.
Matt Berry is a hilarious British comedic actor with a variety of hilarious roles to his name. One of his funniest is in the show Toast of London in which he plays Stephen Toast, an eccentric actor whose life off stage is more dramatic than his life on stage.
4 Natasia Demetriou – Eurovision Song Contest: The Story of Fire Saga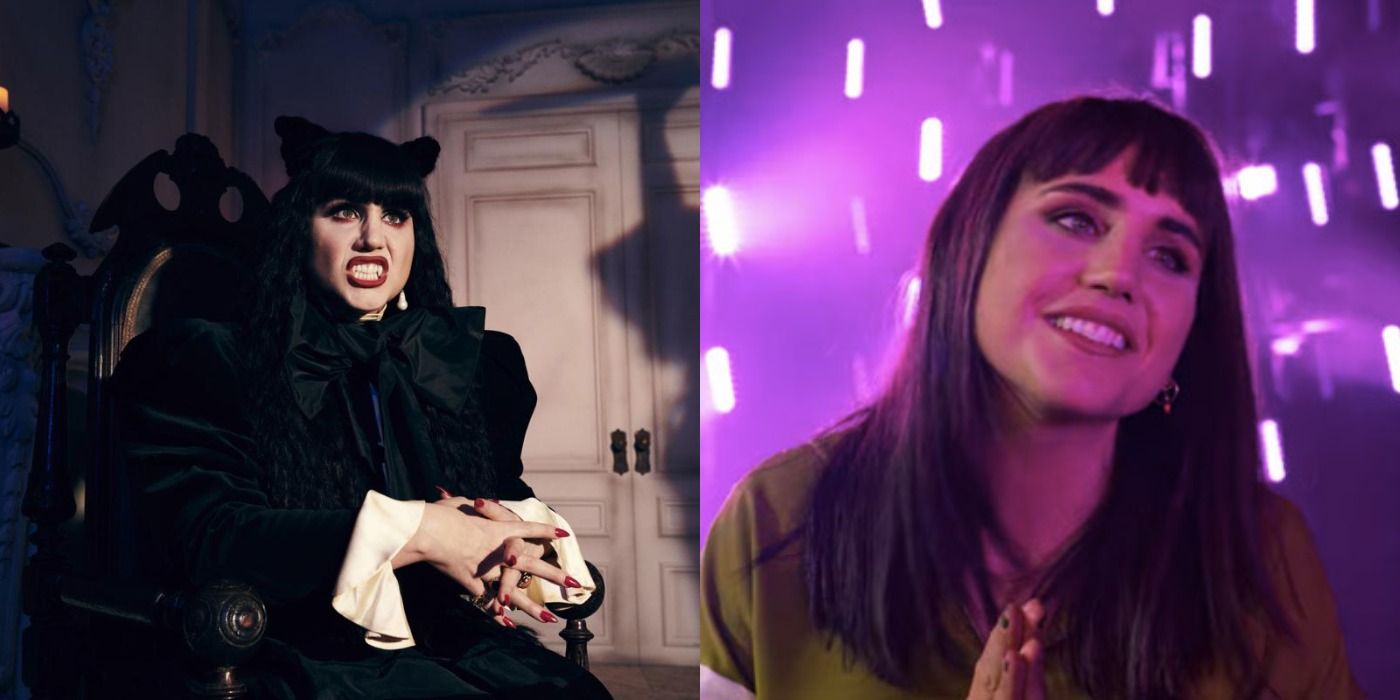 Natasia Demetriou plays Nadja, the Romani vampire. As the only female member of the vampire house, Nadja tends to get annoyed with her roommates often, including her husband, Lazlo. But while she is more sensible than the others, she does tend to act on impulse, which can end up being quite dangerous.
Demetriou's movie career is just getting underway, but she did have a funny cameo in the surprise Netflix hit Eurovision. She plays a dance choreographer who works with Rachel McAdams and Will Ferrell for their big show.
3 Harvey Guillén – The Internship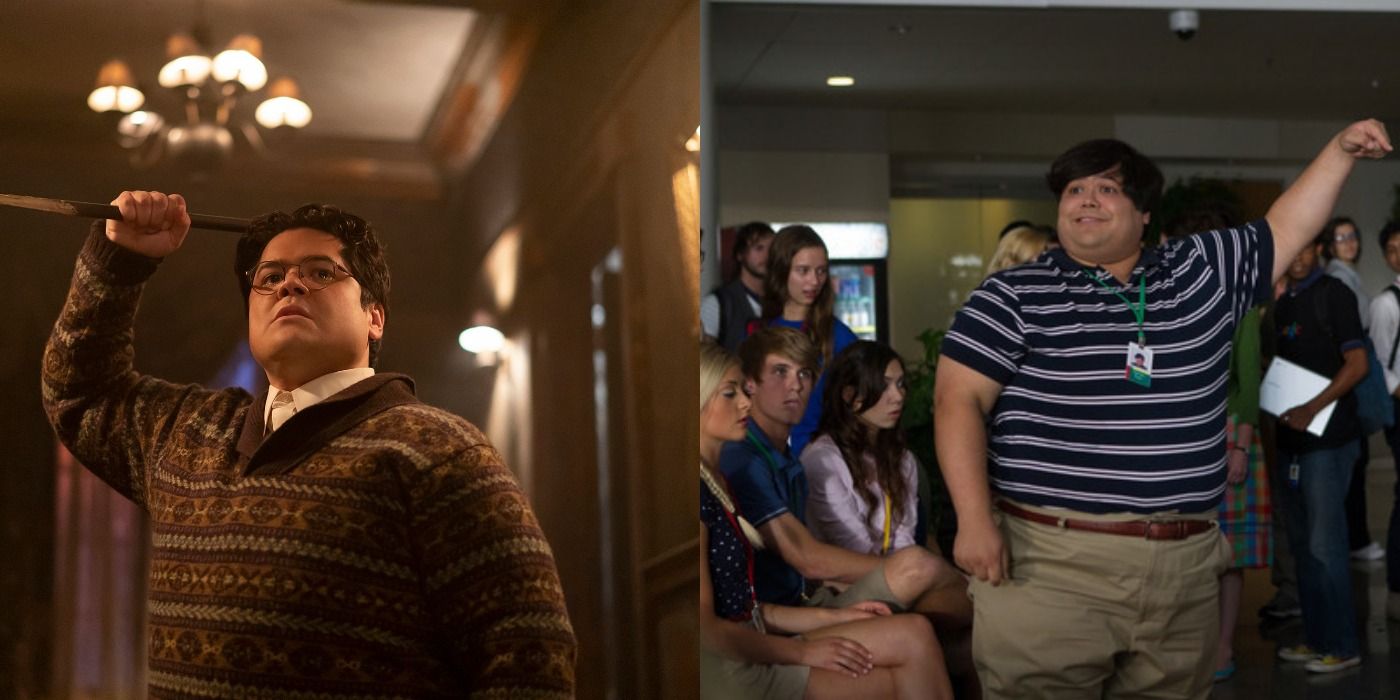 In many ways, Harvey Guillén as Guillermo is the heart of this show. In the beginning, he is a familial (aka servant) to his vampire master Nandor and is mistreated and disrespected at every turn. However, he eventually learns he is a descendant of famed vampire hunter Van Helsing, which complicates things.
What We Do in the Shadows is the first really big onscreen role for Guillén, who has appeared in a number of supporting roles in movies and shows. One of his earlier roles was in the 2013 comedy The Internship starring Vince Vaughn and Owen Wilson. Though the movie was not noteworthy overall, Guillén's talent was apparent, even then.
2 Kayvan Novak – Four Lions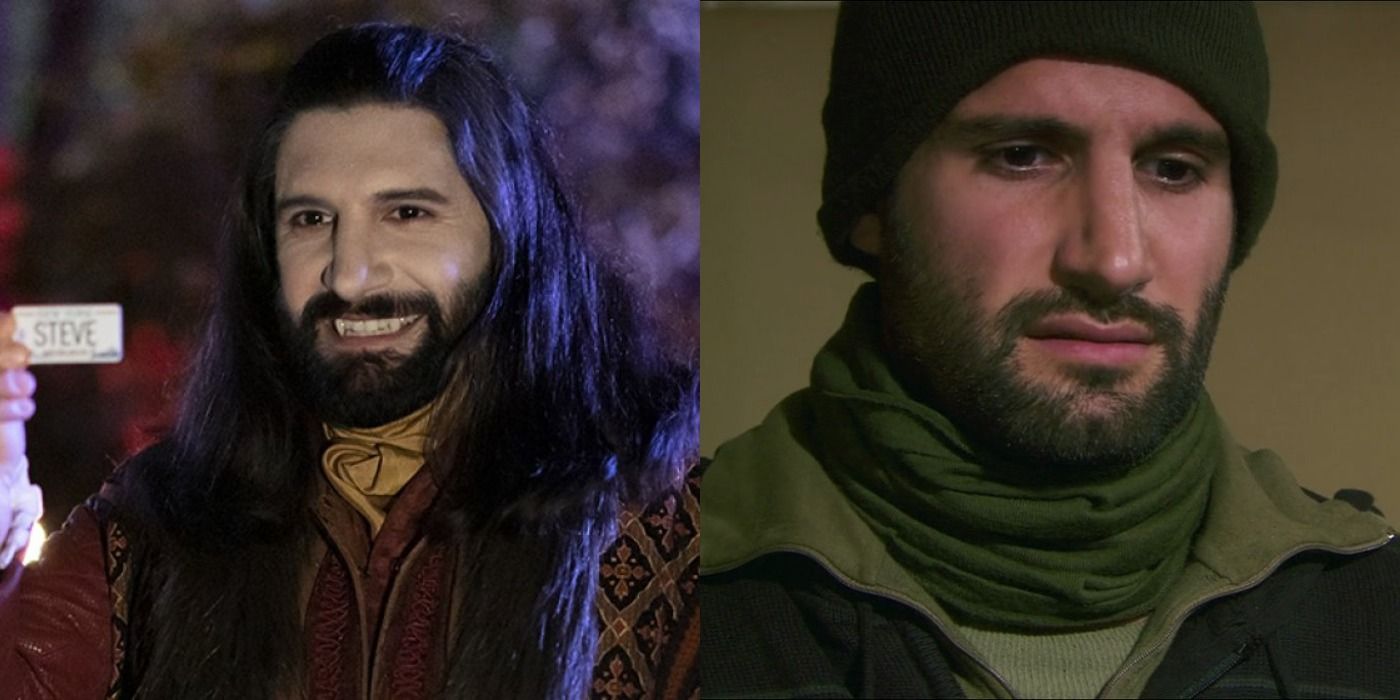 Kayvan Novak plays the Nandor, the oldest vampire in the group. He sees himself as the leader of the house, even though the others don't really respect him all that much. As the master of Guillermo, he treats the young man like a pet, disrespecting him but having affection for him as well.
Novak appeared in the hilarious and underrated British comedy Four Lions and co-starred with Riz Ahmed as two young, radicalized men who aspire to be terrorists, despite their own stupidity. It is a dark satirical comedy that is as clever as it is funny.
1 Mark Proksch – Better Call Saul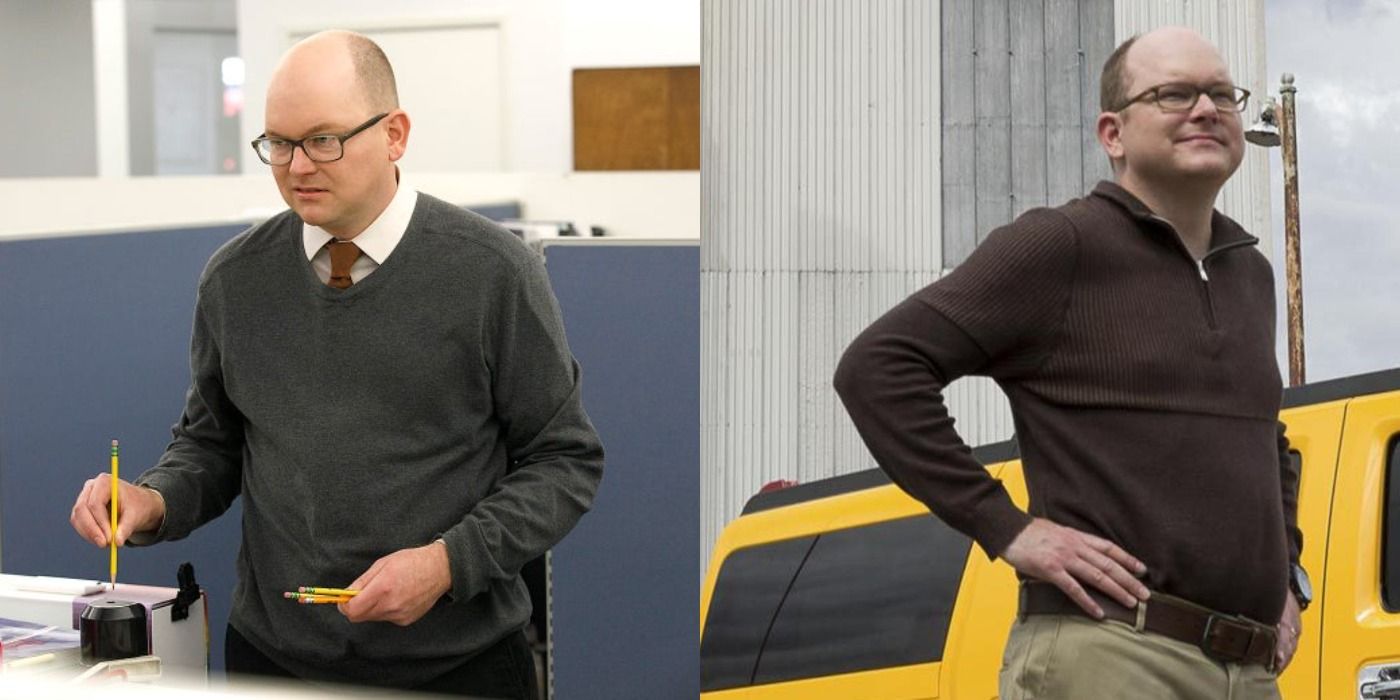 While the entire cast of the show is perfect, Mark Proksch steals the show as the energy vampire, Colin Robinson. Unlike the other vampires who drink blood, Colin drains the energy of humans by drawing them into boring and unending conversations.
Proksch has popped up in a lot of different shows, such as The Office, but he has a standout role in Better Call Saul where plays Daniel Wormald, a pharmaceutical worker who works with Nacho Varga and is hilariously out of place in the criminal world.
Link Source : https://screenrant.com/what-we-do-in-the-shadows-other-movies-tv-shows-with-cast/