Why Metroid Dread Took So Long To Develop
The mainline Metroid series has been on hiatus for almost 20 years. If things had gone to plan, Nintendo would've released Metroid Dread much sooner.
You Are Reading :Why Metroid Dread Took So Long To Develop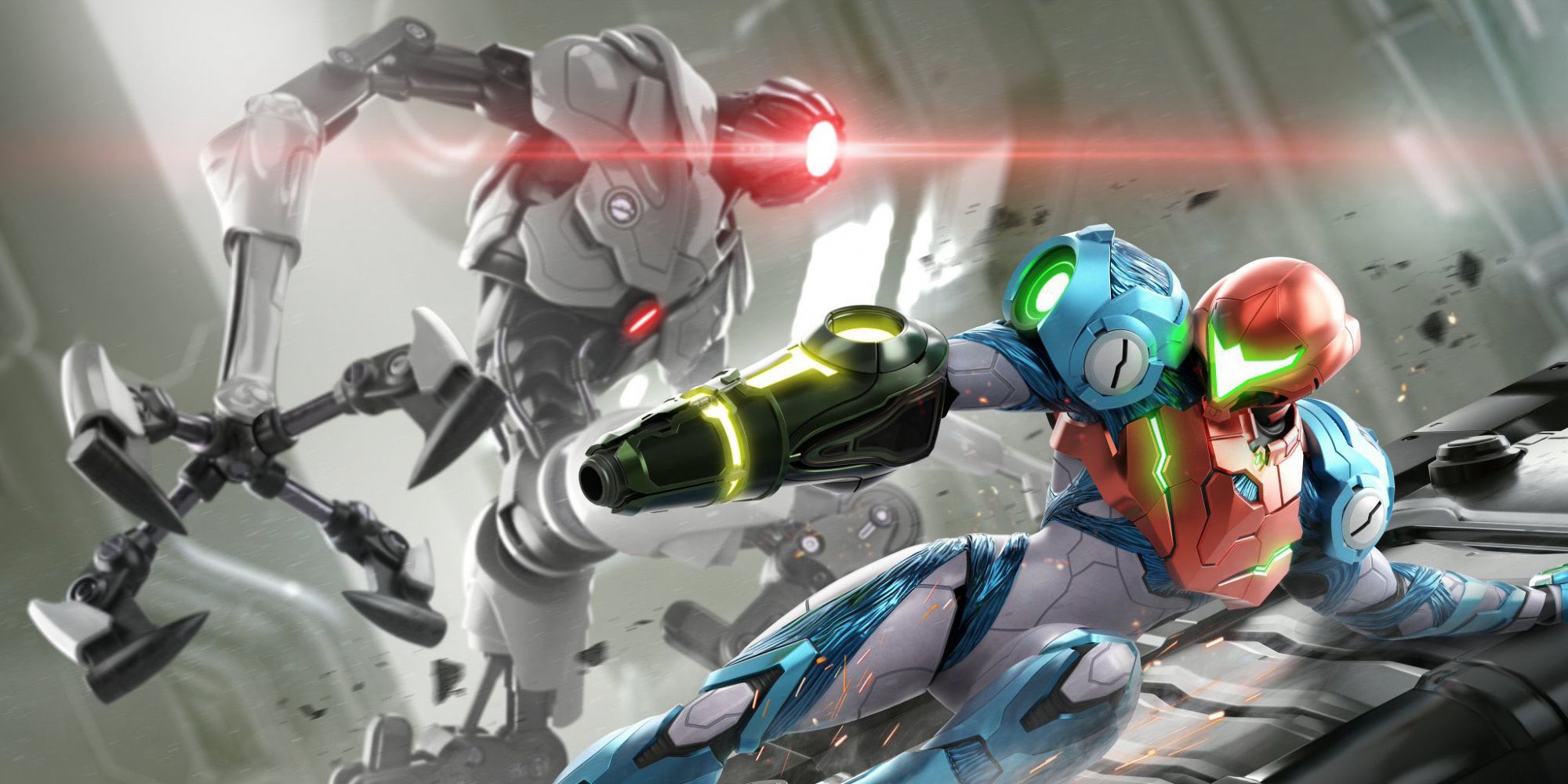 In a welcome surprise, Nintendo announced Metroid Dread as part of its E3 2021 Nintendo Direct. The fifth mainline Metroid game, Dread is a direct follow-up to Metroid Fusion, which launched in 2002 for the Game Boy Advance. Although there has been a handful of Metroid spin-offs in the time since, the 19-year wait made some feel Nintendo unjustly ignored the influential series, but Metroid Dread has actually been in varying states of production for a long time.
The first four Metroid games were released between 1986 and 2002, when the first spin-off, Metroid Prime, launched alongside Fusion. Ever since, the mainline series has been dormant, though that was not the intention. A fifth 2D Metroid, rumored to be called Dread, was in development for Nintendo DS before being canceled. As Metroid Prime received two sequels and more spin-offs were made, it was beginning to look like Metroid 5 might never see the light of day – at least not with the original vision intended for it.
Pessimism turned into surprise when Metroid Dread's reveal heralded the first 2D Metroid in almost two decades, proving the old rumors had been true. According to IGN, Dread producer Yoshio Sakamoto had been trying to make Metroid 5 for some time, with hardware limitations being the primary reason for the series' long absence.
The Nintendo DS Couldn't Handle Metroid Dread
Metroid Dread was conceived as an ambitious evolution of Metroid Fusion. In Fusion, bounty hunter protagonist Samus Aran investigates a dangerous organism known as Parasite X and is confronted by a parasitic clone of herself called SA-X. Sakamoto wanted to build on the concept of SA-X with a villain that hunted the player, eventually realized in Dread's E.M.M.I. robots, but was held back by the DS's limited power. The concept has since become quite common, with Resident Evil Village's Lady Dimitrescu being a recent, popular example of an NPC that chases the player.
The Nintendo Switch's hardware allowed Sakamoto to bring that concept to life. Working with MercurySteam, developer of the 3DS remake of Metroid II, Sakamoto was able to create a game with horror elements evolved from Metroid Fusion's SA-X that he told IGN could help the series attract new players (though he noted it isn't a horror game, as Samus "stands against [her] fear and fights it and beats it").
"Younger gamers who have not experienced the series before may look at that fear-based gameplay and […] want to try it out."
Metroid Dread is years in the making. This is often cause for concern when it comes to video games, but knowing the original vision for the fifth entry in the iconic series remains intact assuages some of those worries.
Link Source : https://screenrant.com/metroid-dread-19-years-development-nintendo-why/