Why Minecraft Fans Will Love SantaCraft This Christmas
SantaCraft will have players mining through snow and crafting with gingerbread. For Minecraft fans, it's the perfect game to play this Christmas.
You Are Reading :Why Minecraft Fans Will Love SantaCraft This Christmas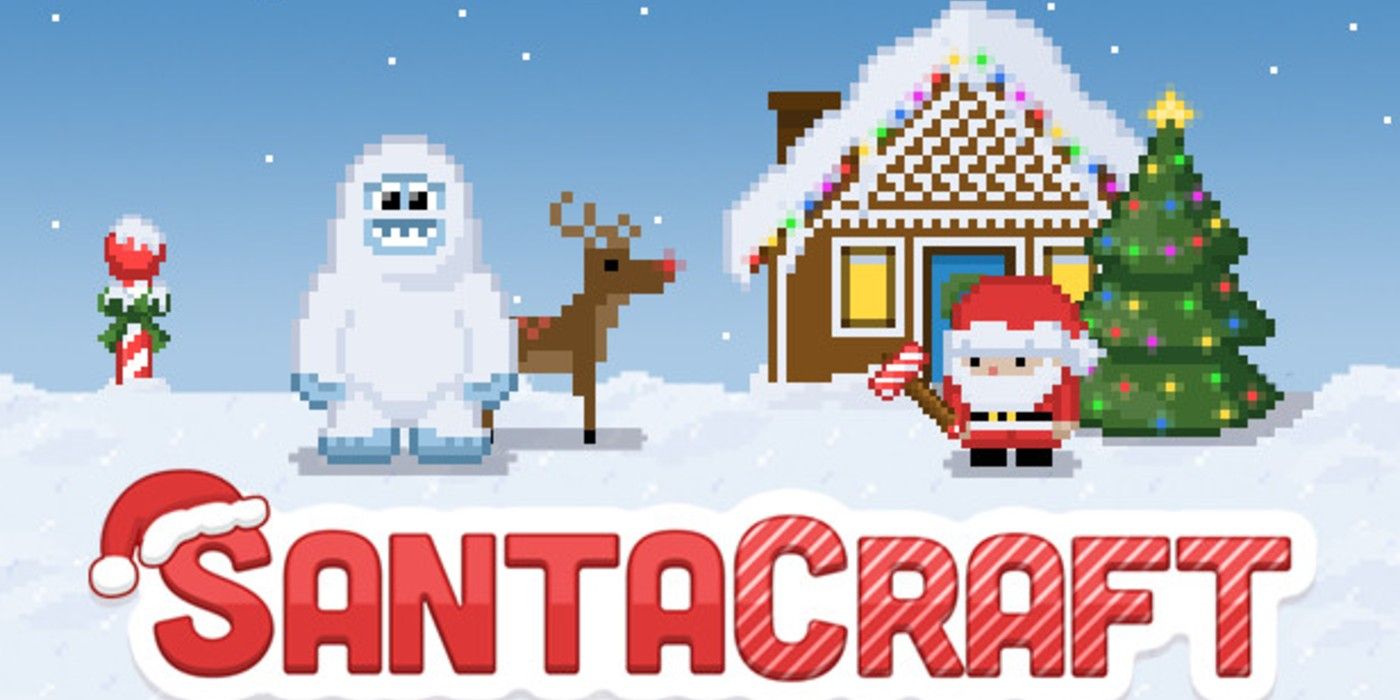 SantaCraft is a holiday-themed crafting game from Milkbag Games. As Santa Claus himself, players must chop down gingerbread houses and mine chocolate rocks in the snow in order to restore the North Pole to its former glory. With its Yuletide charm, Minecraft fans should absolutely love SantaCraft this Christmas.
Releasing on Steam last week, SantaCraft is a great Minecraft-like game for the holidays. After a snowstorm destroys the buildings at the North Pole and sweeps away Santa's elves and reindeer, players must gather and craft their way across the snow-covered landscape and save Christmas. It's a charming premise, and it's made even more endearing by the game's sense of humor. For anyone tired of the "Chills and Thrills" event in Minecraft Dungeons, SantaCraft is a great alternative.
The typical Minecraft mechanics are present: chopping down trees, mining the hillsides, fishing in streams, crafting tools and items, and building houses. The catch, of course, is that everything is themed around Christmas. The trees are made of gingerbread, the rocks are made of chocolate, and the fish are saltwater taffy (for some reason). Players must craft decorations to make the North Pole look festive once more. There's also friendly North Pole residents like Abominable Snowmen to help players find missing reindeer. These are basically fetch quests, in which the Abominable Snowmen ask for a certain item that players must craft and turn in.
How SantaCraft Is Different Than Minecraft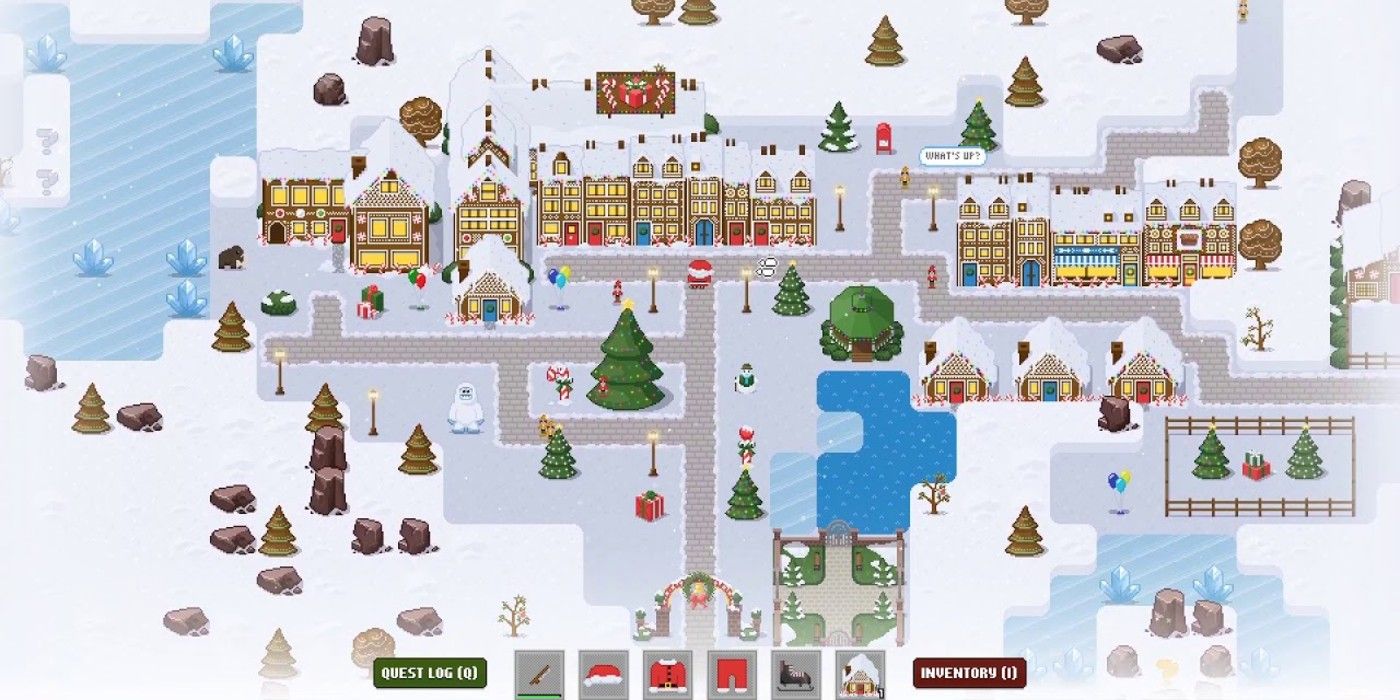 SantaCraft is more than just a holiday knock-off of Minecraft, though. A casual glance might make it seem like someone put Christmas mods in Minecraft, but the game features a few mechanics that set it apart. Namely, there's a story to follow that features Santa rebuilding the North Pole to its former glory. The story is admittedly short, since most people will finish it up in an hour or so, but players can keep on crafting and decorating long after that. The game usually goes for $5 or less on Steam, making it a worthy investment for lovers of both Minecraft and Christmas alike.
The pixelated graphics may remind some players of Stardew Valley, while rebuilding the town should appeal to fans of Animal Crossing as well, especially for those who've loved the Christmas toy furniture in the game right now. Mostly, though, SantaCraft feels like a Minecraft-inspired holiday game. People who love crafting and gathering (and Christmas) should definitely check it out.
There have been a few clever Christmas games over the years, and SantaCraft might just be one of the best. While it may not be as endearing at other times of the year, it's certainly a charming game to play this holiday season – and Minecraft fans should adore it.
Link Source : https://screenrant.com/minecraft-christmas-skin-santacraft-crafting-mining-trees-snow/