Why Red Hood Isn't Saving Gotham (Despite Rejoining the Bat-Family)
In the latest issue of Batman, the GCPD confirms why Red Hood hasn't been helping the Bat-Family in Fear State: he's busy with a different threat.
You Are Reading :Why Red Hood Isnt Saving Gotham (Despite Rejoining the BatFamily)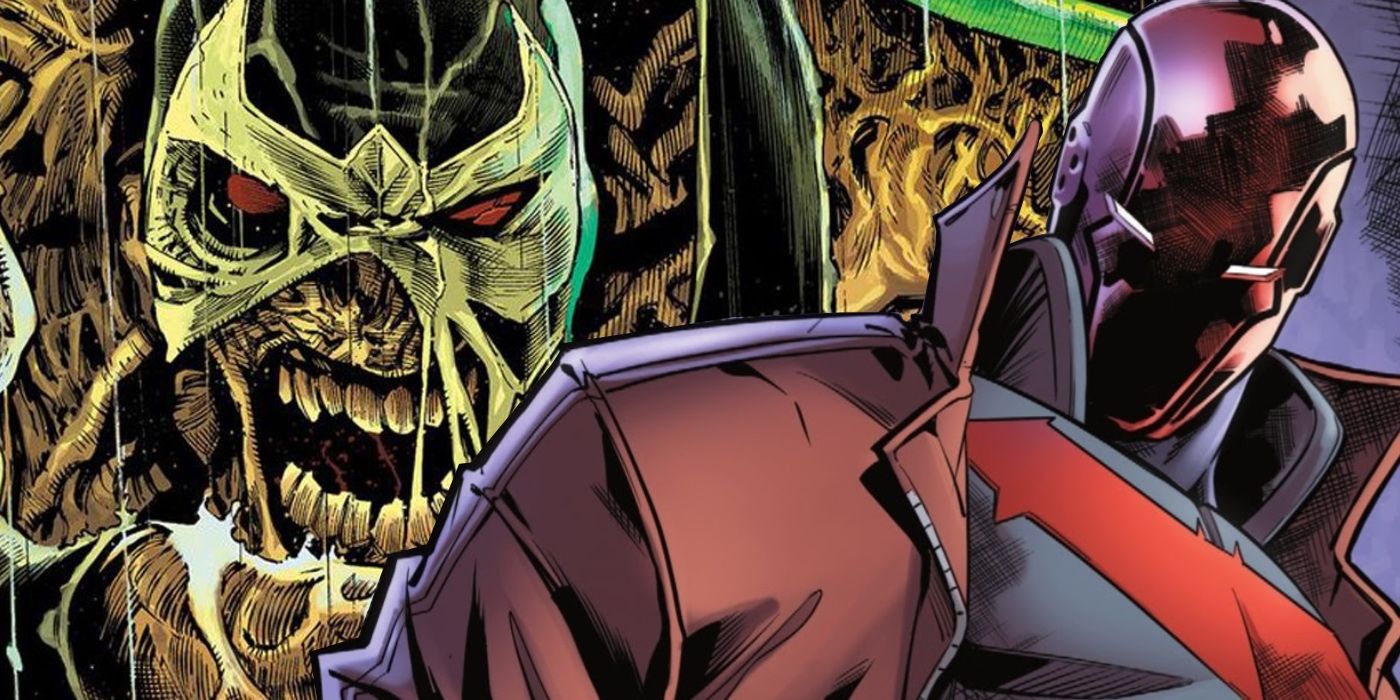 Warning! Spoilers ahead for Batman #113 and Detective Comics #1043
While Fear State has come to Gotham in recent Batman comics, Red Hood hasn't been helping the Dark Knight deal with this new threat despite having recently rejoined the Bat-Family. This is because Jason Todd has been busy with his own investigation looking into various reports of missing bodies, particularly those belonging to high-profile and recently deceased supervillains. If that wasn't enough, thanks to a tease from Batman #113 and an ongoing prelude miniseries found in Detective Comics, it looks like Red Hood will soon have his hands full leading a dark new team in Gotham.
Currently, the Scarecrow has turned all of Gotham City into his massive Fear State experiment. Pushing Gotham to greater levels of fear than he ever has before, Jonathan Crane has created a major new threat requiring not only Batman's attention, but also his allies in the Bat-Family. However, Jason Todd has been notably absent despite his greater involvement with the Bat-Family after his promise to stop using guns. That being said, he does have a pretty good excuse all things considered.
In Batman #113 from James Tynion IV and Jorge Jimenez, the GCPD is struggling to get a handle on the unfolding situation. Not only is Scarecrow spreading misinformation after hacking into Oracle's systems, but the Magistrate has done nothing but increase the fear with its floating headquarters looming above the city. During all this, the GCPD has been alerted to zombie sightings near Arkham Asylum, but elect to ignore them, despite the fact that they likely connect to Red Hood's investigation into Gotham's string of missing bodies and something called Project Halperin. Additionally, the backup story featured in recent issues of Detective Comics from Matthew Rosenberg and Darick Robertson sees Jason being captured, waking up to find that a new team of zombified supervillains has been formed with the Red Hood being recruited to lead them, setting up DC's upcoming Task Force Z series.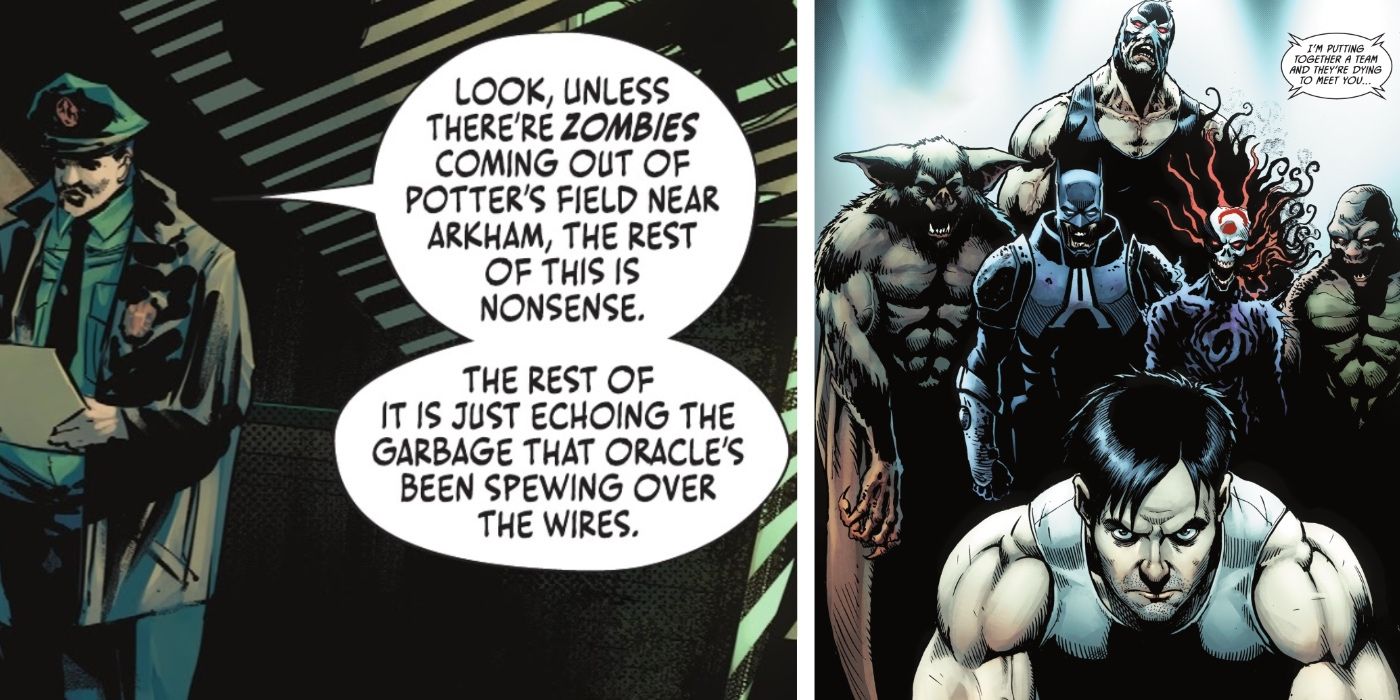 Given the zombie sightings during Fear State, it's possible that Jason and his new team have already begun to operate in Gotham. Consisting of several of the bodies the city apparently turned over to Project Halperin and have now been zombified, it looks as though Red Hood will be leading undead versions of Bane, Man-Bat, the Arkham Knight, Mr. Bloom, and Sundowner. While it's still a mystery as to who's behind the Task Force Z team itself, it does make sense that Jason would be their leader. While not being a zombie himself, he does have plenty of experience with resurrection.
In any case, it certainly seems as though Jason's new team and mission will be keeping him busy and out of Fear State. If Gotham is indeed about to be plagued by zombies or some other threat in the midst of Scarecrow's attack, it's good that Red Hood will seemingly have it covered with his new zombie team, allowing Batman and the rest of their family to keep the focus on Fear State itself.
Link Source : https://screenrant.com/red-hood-abandoning-bat-family-task-force-z/