Why Sean Connery's Never Say Never Again Isn't A REAL James Bond Movie
There have been 25 official James Bond movies over the years, but there's a 26th that isn't considered canon: Sean Connery's Never Say Never Again.
You Are Reading :Why Sean Connerys Never Say Never Again Isnt A REAL James Bond Movie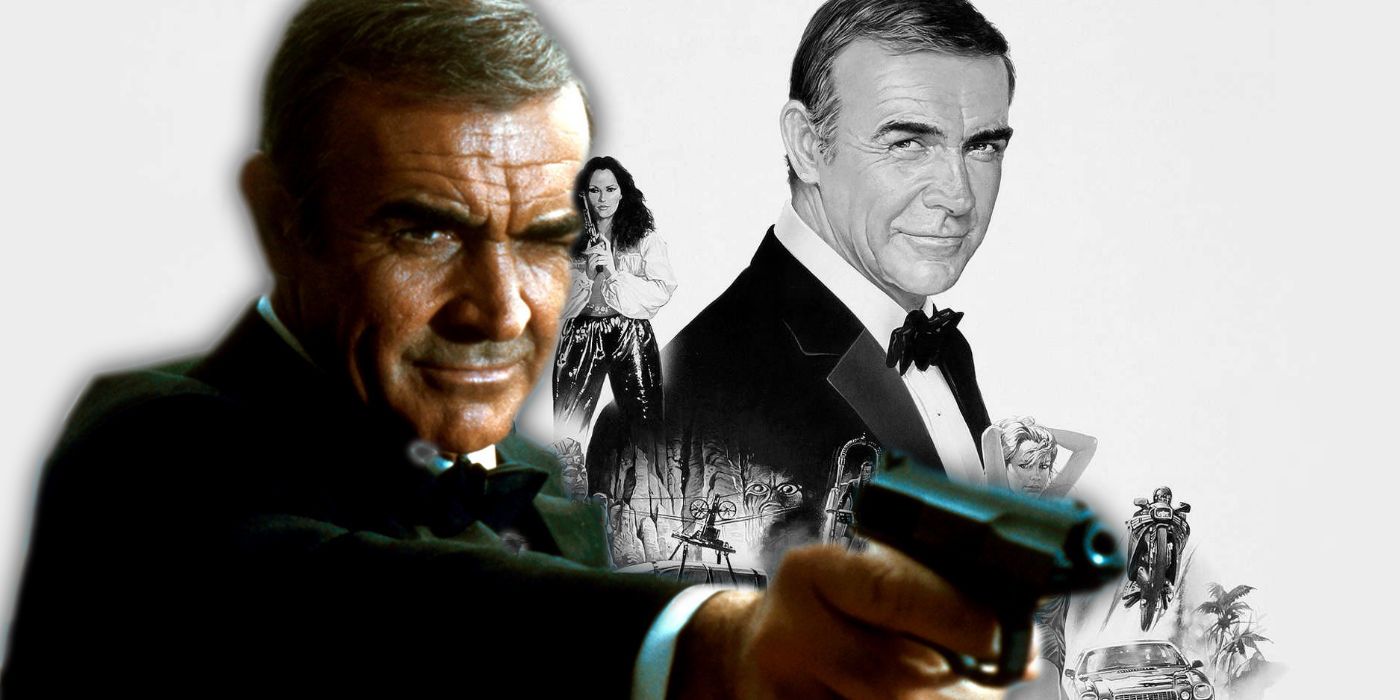 There have been over two dozen James Bond movies over the years, but there's one that technically isn't a Bond movie: Never Say Never Again. Over the course of close to 60 years, the James Bond saga has become one of the longest-running and most popular film franchises of all time. Eon Productions, the British film production company co-founded by Albert R. "Cubby" Broccoli, has spent 59 years working on the long-running series. During that period, they helped to not only redefine the modern movie hero but establish an entire genre of cinema that countless imitators have tried to replicate or pay homage to.
With the upcoming release of No Time to Die, the 25th official Bond film sees Eon breaking a few barriers: This is the first movies in the series directed by an American, thanks to the hiring of Cary Joji Fukunaga; it will reportedly be the longest Bond movie, with a possible running-time of an eye-watering 163 minutes; and it will be the final film of star Daniel Craig. Of course, for some Bond fans, this will be film number 26.
In 1983, Bond fans were treated to the release of two Bond films: Octopussy, starring Roger Moore, and Never Say Never Again. The latter was an oddity for a number of reasons. For one, it saw Sean Connery return to the iconic role a whole 12 years after he stepped down following 1971's Diamonds Are Forever. It was directed by American Irvin Kershner in his follow-up to The Empire Strikes Back. It was also, notably, the first non-Eon Bond film since 1967's spoof comedy Casino Royale. Due to a series of fights over adaptation rights and legal issues, Never Say Never Again became an anomaly in the history of James Bond, a Bond film that technically isn't part of the canon and represents the possibility of an alternate history for what remains one of cinema's most recognizable properties.
Thunderball, Blofeld & Spectre Rights Problems Explained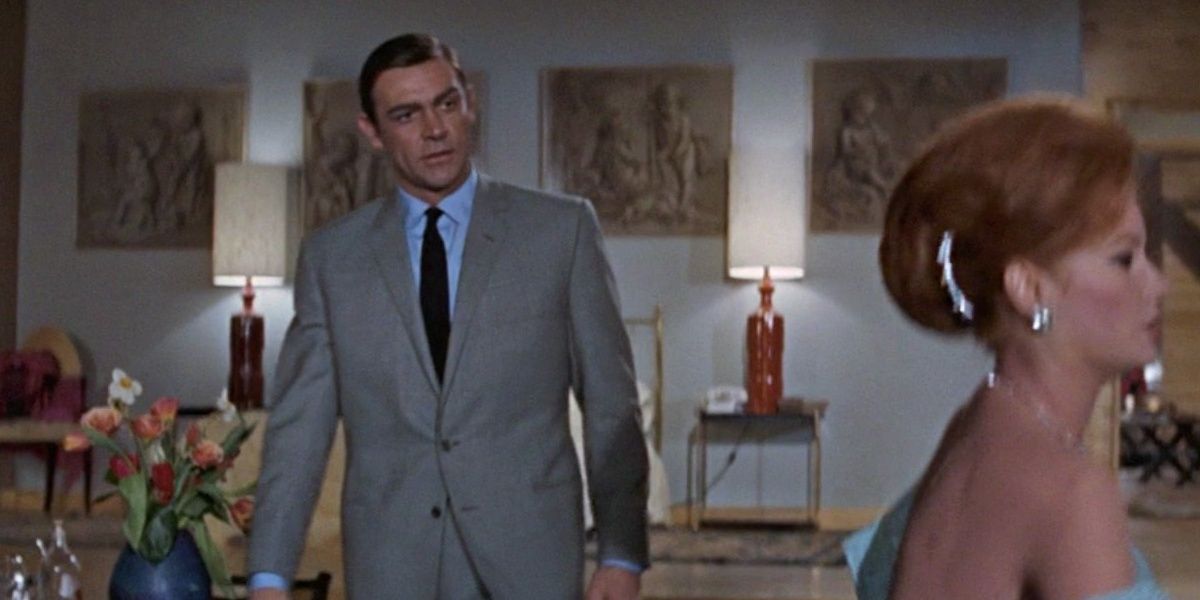 Never Say Never Again is technically an adaptation of Ian Fleming's Bond novel Thunderball, which was previously adapted into a canon Bond movie of the same name in 1965, also starring Connery. That novel was originally intended to be a screenplay, which Fleming worked on with producer Kevin McClory and screenwriter Jack Whittingham. The project, initially titled Longitude 78 West, was abandoned due to the extremely high budget that would have been required to bring Fleming and company's most dramatic ideas to life.
Fleming didn't like letting good ideas and hard work go to waste, so he turned the screenplay into the novel Thunderball, but he did not credit McClory or Whittingham for their contributions. McClory then sued Fleming, taking the case to the High Court in London for breach of copyright, not only for the story itself but for the creation of the character Ernst Blofeld and the organization SPECTRE. That case ended in a settlement, with Eon Productions making a deal with McClory to allow him to produce their movie of Thunderball as long as he did not work on any other adaptation of the book for a period of 10 years following its release. Once the 1970s rolled around, McClory decided that he wanted to make his own Thunderball movie, regardless of what Eon or the public had to say.
Never Say Never Again Brought Connery Back (But Unofficially)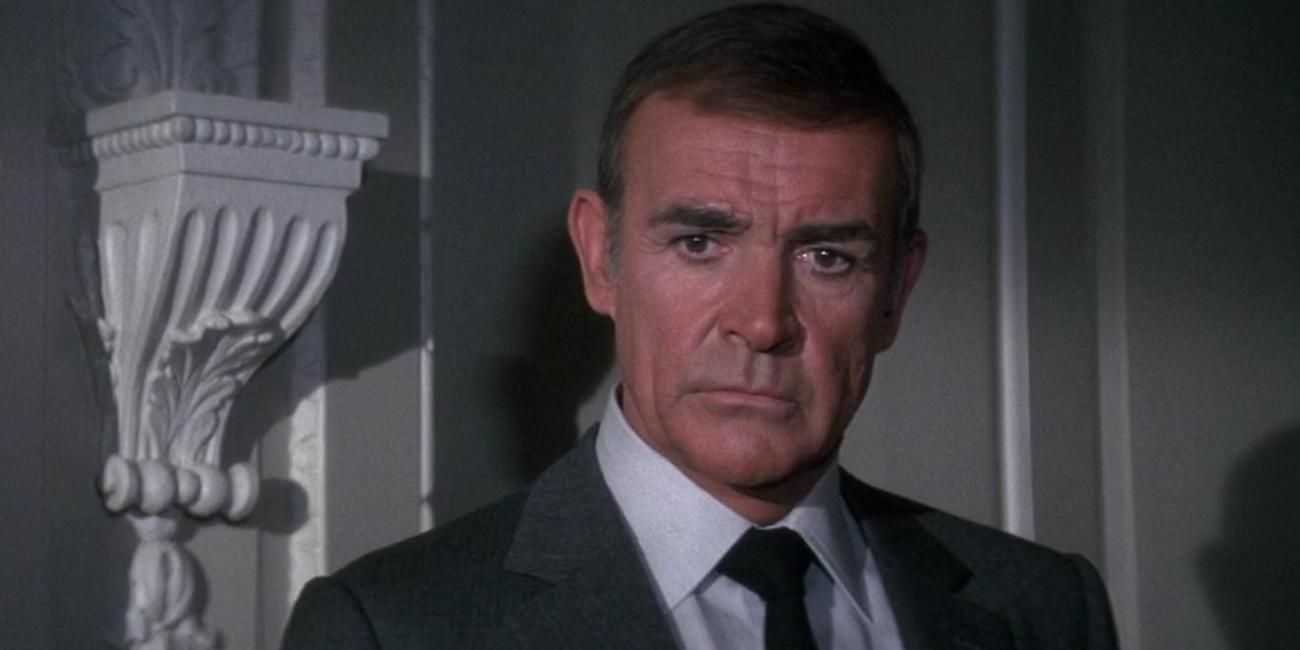 By the time production on Never Say Never Again began, Sean Connery hadn't played James Bond in over a decade, having vowed to never return to the role following Diamonds Are Forever. At the time of filming, he was also 52 years old. Bringing him back was certainly a sure-fire way to get audiences' attention and offer a not-so-subtle challenge to Eon and their current Bond, Roger Moore. Signing onto the role, Connery earned a hefty payday of $3 million (around $8 million in today's money) as well as casting and script approval, plus a percentage of the profits.
The changes made by Connery's casting and involvement with the production ended up being more influential to the current-era James Bond than he's often given credit for. A key theme of Never Say Never Again is Bond's advancing age and the difficulties he faces in his job because of that. This was also the first Bond title to cast a black actor – former football player Bernie Casey – in the role of agent Felix Leiter. The production was troubled, with Kershner battling frequently with producer Jack Schwartzman, and Schwartzman barely speaking with Connery, who would later declare the production to have been a "bloody Mickey Mouse operation!"
How James Bond Responded To Never Say Never Again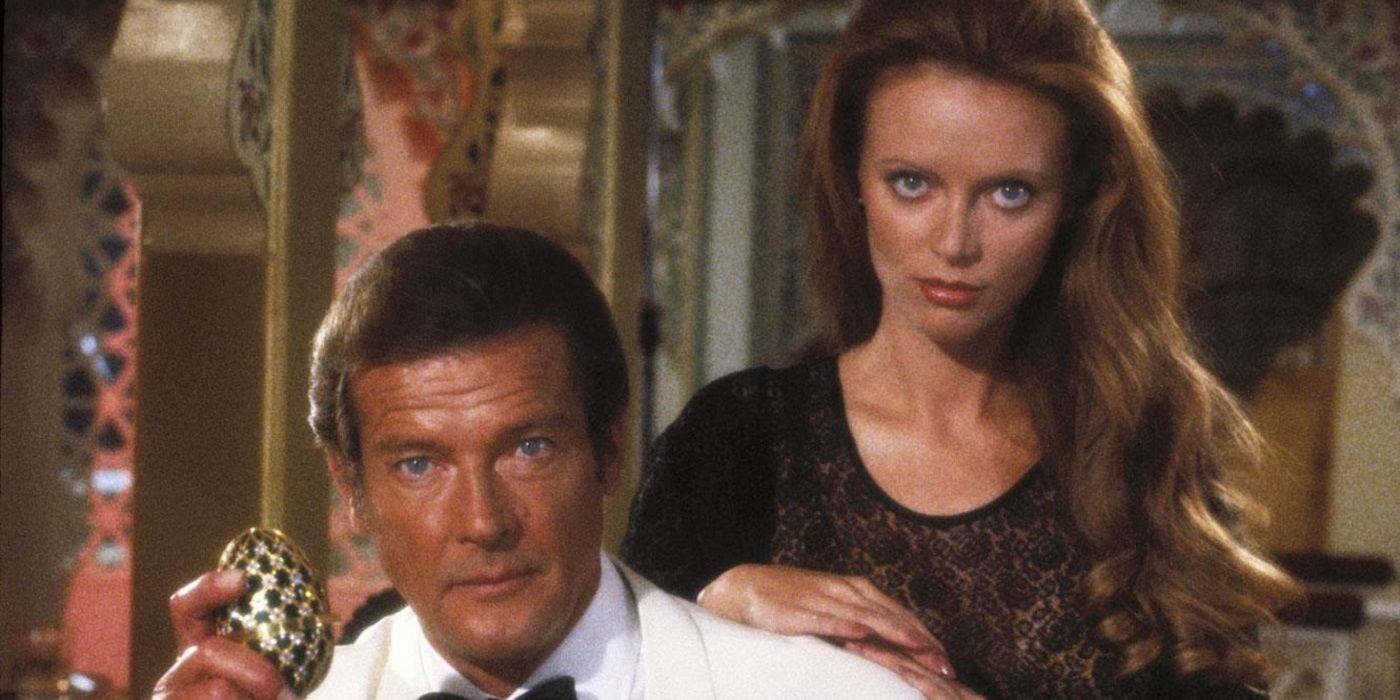 While it initially earned more than Octopussy in its opening weekend, Never Say Never Again ultimately grossed less worldwide than its official counterpart, which became the sixth highest-grossing movie of 1983. Both contemporary and modern reviews of the film are decidedly mixed, with many still preferring Octopussy over Never Say Never Again. While they could take solace in these facts, Eon and Broccoli still had to make changes to their franchise because of those lingering copyright issues. In 1981's For Your Eyes Only, Blofeld is killed off in the movie's prologue but he's also never explicitly referred to as Blofeld, even though it's pretty obvious that it's him.
Moore had initially intended to step down from the role of Bond following For Your Eyes Only, which led the producers of the franchise to go on a hunt for a new actor. Timothy Dalton was screen-tested, as was American actor James Brolin, but once news of Connery's return with Never Say Never Again emerged, Eon fought to keep Moore as they believed that the pre-established figure who remained popular with the public would fare better against Connery than a new Bond. After that, it became a race. And unfortunately, those decisions that led to there being two James Bond movies in 1983 have impacted recent films.
The James Bond Rights Issues Were Still Impacting Daniel Craig's Era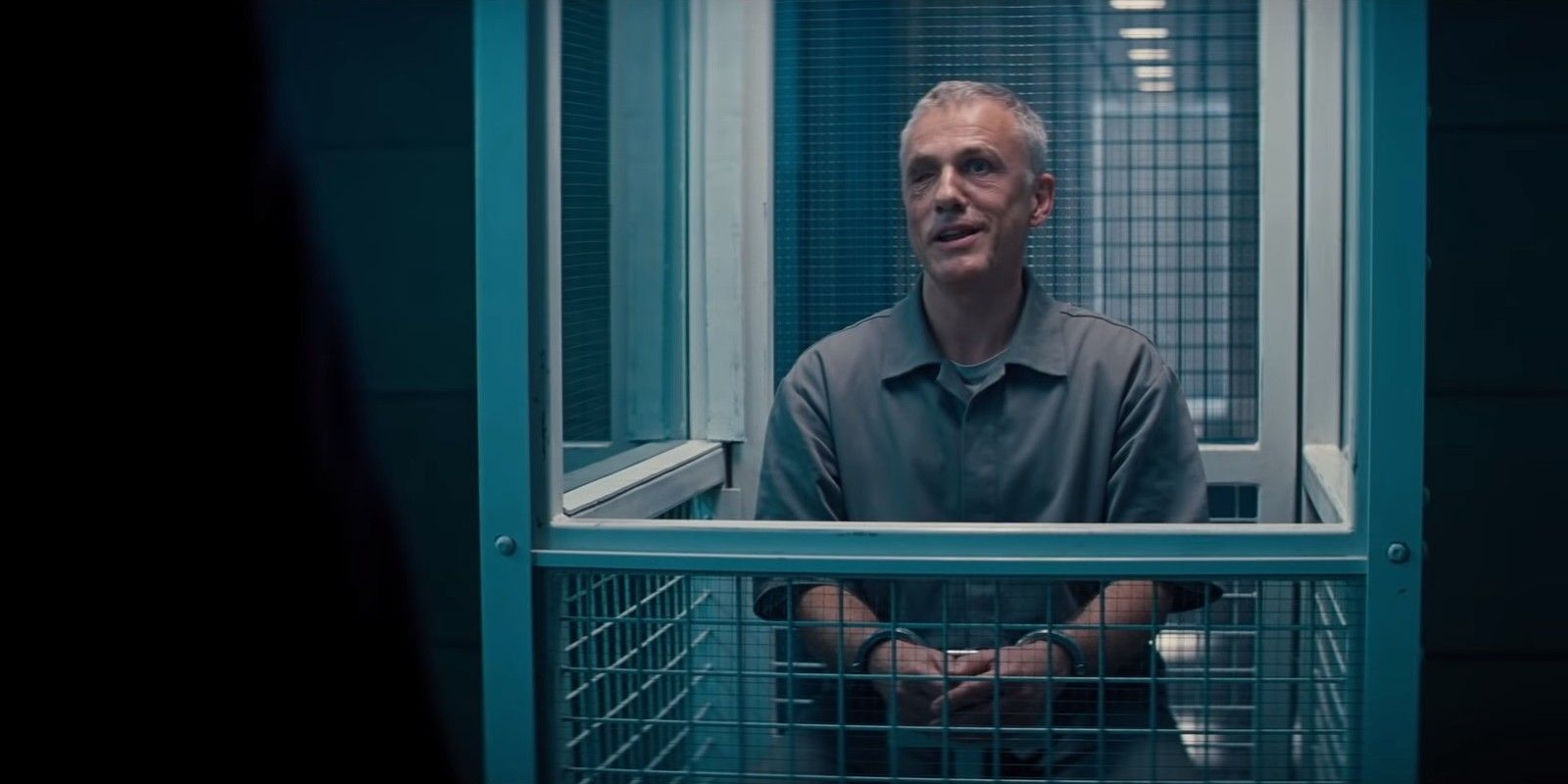 A variety of issues surrounding the copyright issues of Thunderball continued to impact Eon and the Bond franchise for decades after the initial court case. The character of Blofeld and the organization of SPECTRE originate in Thunderball, meaning that the rights to those crucial aspects of Bond lore were still tied up in the copyright battle. It took until 2013 for the McClory estate to finally sell the full copyright of Blofeld and SPECTRE to MGM, thus allowing the re-introduction of the character to Eon's canon, as played by Christoph Waltz in Spectre.
The big plans that Eon and the new generation of Broccolis had for the rebooted franchise included Blofeld and SPECTRE, but they couldn't go through with them immediately, hence Quantum of Solace and Skyfall coming first – and why the organization responsible in the first batch of films was called Quantum, which was later retconned into being a division of SPECTRE. Never Say Never Again remains a fascinating anomaly in Bond history: The Bond movie that wasn't, the strange out-of-canon title that almost feels like fan-fiction of itself. While it has its fans, most James Bond lovers and general audiences remain committed to the canon, leaving Connery's return as a treat only for Bond completionists.
Link Source : https://screenrant.com/james-bond-movie-never-say-never-again-unoffical/