Why The Original Q Was Recast Following James Bond Debut Dr. No
Of all the talented actors to portray James Bond's Q, Desmond Llewelyn is the most prolific and respected, but his casting almost didn't happen.
You Are Reading :Why The Original Q Was Recast Following James Bond Debut Dr No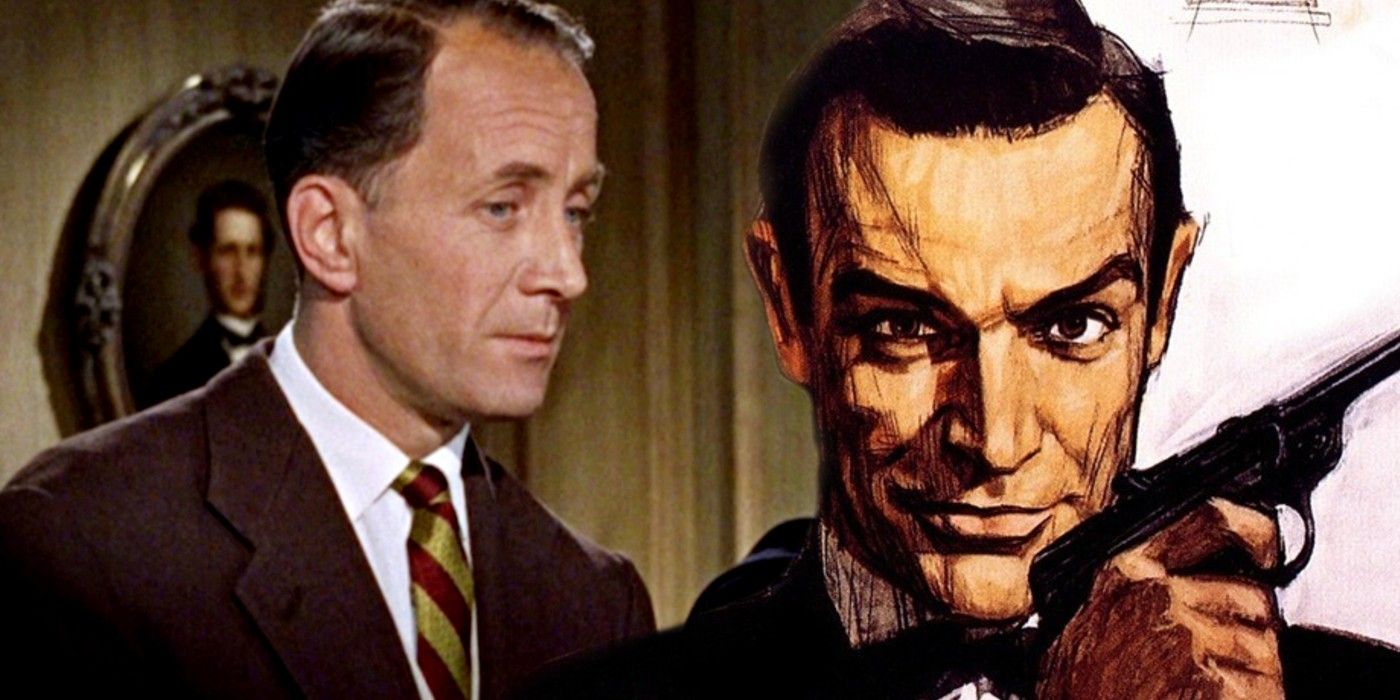 What's the story behind James Bond recasting the role of Q following Dr. No? Although 007's face might've changed a few times over the years, Britain's suavest spy always comes with the same reliable group of friends. But as much as everyone loves M, Moneypenny and Felix, it's usually Q audiences look forward to seeing most. With an ever-ready selection of cutting-edge gadgetry and precisely zero patience for Bond's nonsense, Q has endeared himself to generation after generation, and provided levity to even the darkest of 007's escapades.
John Cleese and Ben Whishaw have both added their own compelling twists on Q; Cleese's comedic uncle persona, and Whishaw's quiet modern hacker type. But with the character only referenced in passing by Ian Fleming, the foundation for Q was laid down wholly by Desmond Llewelyn. Beginning with From Russia With Love, Llewelyn played MI6's Quartermaster for a grand total of 17 James Bond offerings, equipping (and admonishing) an impressive array of 5 different 007 actors. But while Llewelyn's Q is unquestionably the archetype, he wasn't the first.
In 1962's Dr. No, the Q role (if not the name) is filled by Peter Burton. Referred to as Major Boothroyd, the character is brought in by M to convince a reluctant Bond that he should be carrying a Walther PPK. Something tells us he'll come around to the idea. This prototype version of Q shows a slither of the humor Desmond Llewelyn would deploy in later films (he mocks Bond's Beretta for being too light), and exudes the same reticent annoyance at having to explain his weapons to the likes of 007. Although Burton's Boothroyd appears in but a single Dr. No scene, the character's return was planned for From Russia With Love. Producers initially wanted Burton to reprise his role, but the original Q was busy with another film, and Desmond Llewelyn was hired in his stead – the first of many James Bond recasts.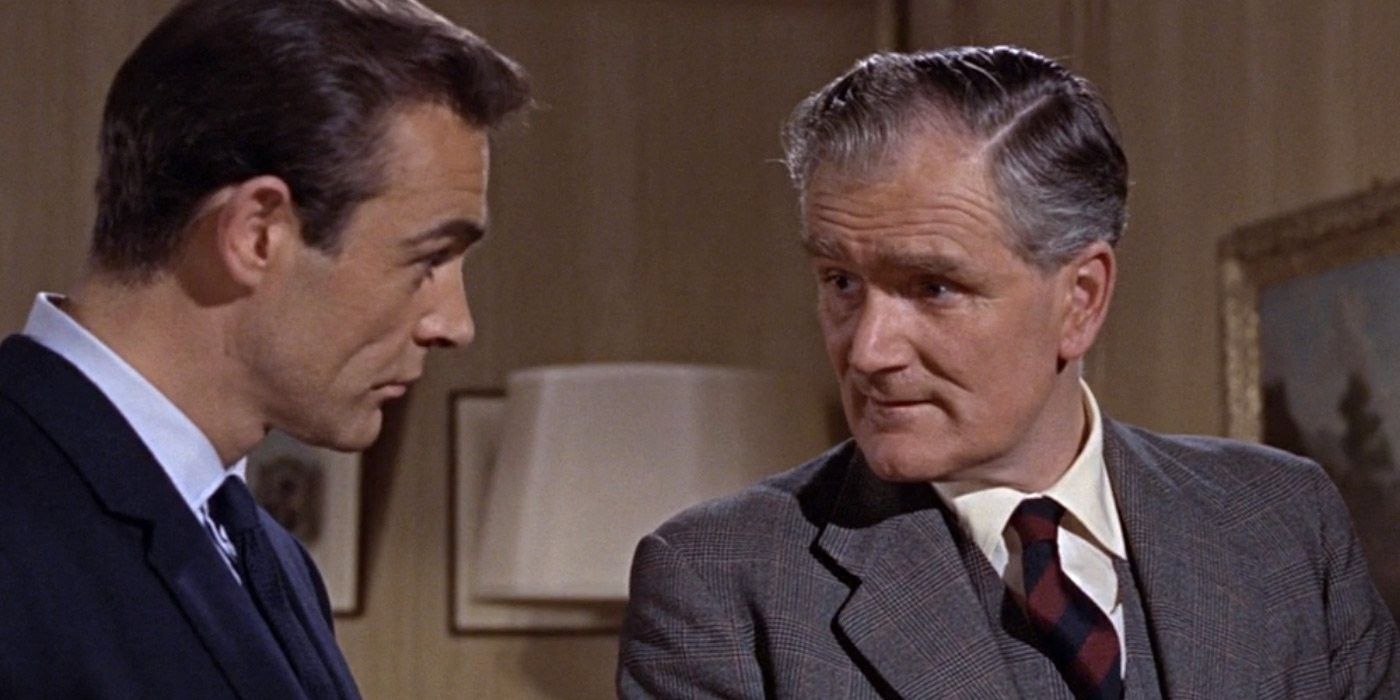 James Bond and Q would go on to become an iconic double-act of cinema, leaving Peter Burton to rue turning From Russia With Love down. To make matters worse, the film Burton chose instead was never even completed, but in the actor's defense, his minor role in Dr. No gave precious little indication of the renown Q would later achieve. As is often the way with missed casting opportunities, it's possible that only Desmond Llewelyn could've turned Q into the household name he became, and even if Burton had been available for a second stint in James Bond's world, the gadgeteer wouldn't have necessarily made the same impact.
Because Peter Burton's Dr. No character is referred to as either "The Armorer" or Major Boothroyd, some have questioned whether he can be considered to have played Q at all. Despite the uncertainty, a clear connection emerges. Like Burton, Llewelyn is credited as playing Major Boothroyd in From Russia With Love before finally receiving the title of Q in Goldfinger, proving the two characters are one and the same. Although Burton does enough in his sole credit to suggest the original Quartermaster could've been a worthy long-term addition to the franchise, there's something in Desmond Llewelyn's performance that James Bond is still trying to replace, suggesting fate might've worked in 007's favor.
Link Source : https://screenrant.com/dr-no-movie-q-actor-recasting-reason/