Xbox Is Pulling Forza Motorsport 7 From Store & Game Pass In September
Forza Motorsport 7 will be delisted from the Microsoft Store and Xbox Game Pass this September, just prior to Forza Horizon 5's release.
You Are Reading :Xbox Is Pulling Forza Motorsport 7 From Store & Game Pass In September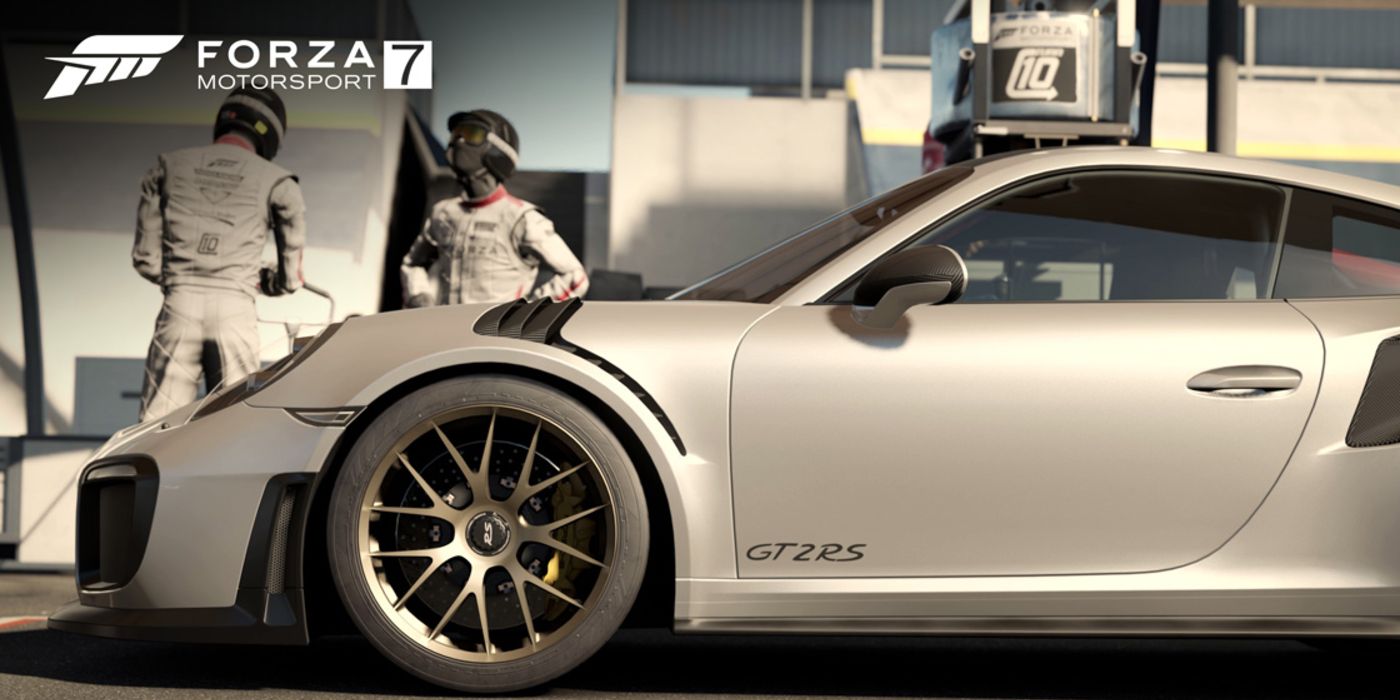 Later this fall, Microsoft will be delisting Forza Motorsport 7 from the Microsoft Store and Xbox Game Pass. This has become a common occurrence with various entries in the racing series, but this one is a bit more unusual as a follow-up to Forza Motorsport 7 has yet to be released. Although the subfranchise, Forza Horizon, will get a new entry this year, the lack of a new hardcore sim-based experience for fans to bite into may be frustrating.
Forza Motorsport 8 is coming, but little to no details have been offered up on the title in quite some time. As a result, those looking to possibly replace Forza Motorsport 7 will either have to substitute Forza Horizon 5 or find something else entirely. Whether or not news is coming on the eighth entry in the Motorsport series remains to be seen, but some fans appear to be rather upset in the replies to the tweet regarding news of Forza Motorsport 7's delisting.
As noted in a blog post, Forza Motorsport 7 and its DLCs will be delisted from Game Pass and the Microsoft Store on September 15, 2021. That said, the game will remain operational for those that own it, so players can continue to play it online. In addition, anyone who played the game via Game Pass and bought DLC, but did not buy the game itself, will get a free voucher for the game through their Xbox messages by August 2.
On September 15th, 2021, #ForzaMotorsport7 will reach End of Life status. This means that the game and its DLC will no longer be available to purchase. For more info, check out our latest blog post: https://t.co/thEYOw0lLQ pic.twitter.com/NF5T8UjihO
Microsoft hasn't given an official reason as to why they are going to delist the Forza games. There might be costs to keeping Forza Motorsport 7 active for a small player base happy while everyone else moves on to other games in the franchise. Still, those hoping to see Forza Motorsport 8 surface soon may be waiting until next year at the earliest. In the meantime, the upcoming Forza Horizon 5 will be releasing soon for fans of the Forza franchise who are itching for new content.
In fact, Forza Horizon 4 will have no further DLC prior to the release of Forza Horizon 5 this November. Although far more arcade-y, the Horizon series still maintains intuitive driving mechanics and isn't opting for a watered-down racing experience in order to appeal to as many people as possible. It may not be as realistic or hardcore as something like Forza Motorsport 7, but it still delivers a fun and engaging racing experience that many other franchises are unable to achieve.
Link Source : https://screenrant.com/forza-motorsport-horizon-xbox-game-pass/