You: 10 Of Joe's Literary References, Ranked Least-Most Pretentious
Apart from chills and thrills, You has lots of literary references. Here are some ranked by how pretentious they are.
You Are Reading :You 10 Of Joes Literary References Ranked LeastMost Pretentious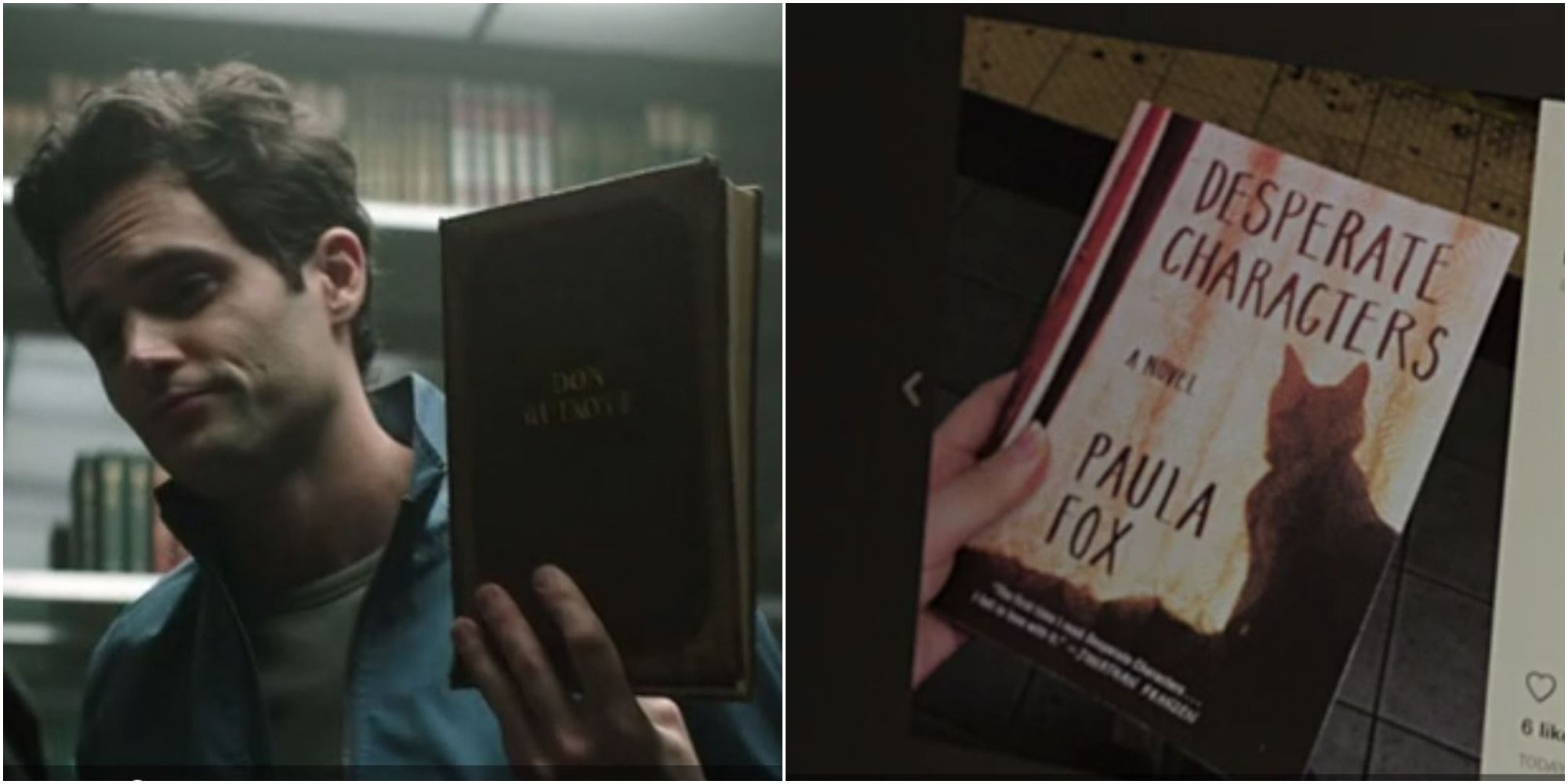 Apart from chills and thrills, You has lots of literary references. That's no surprise considering the series is based on books You and Hidden Bodies by Caroline Kepnes as well and the main character—Joe—works in a bookstore. If he's not recommending a book or reading one, he's quoting it. As an avid book reader, Joe's quite opinionated when it comes to books and authors, something that's hopefully carried over in the next season.
The audience sees this from the first episode when Joe correctly guesses that one of his customers will buy a book that will make him seem respectable so as not to be judged for the one he actually wants to buy. In short, a pretentious read that he can brag about reading. A lot of the literary works Joe refers to in both seasons of You even relate to what's going on at the time or foreshadow what will come, making each title even more fascinating besides the question of its pretentiousness.
10 The Chakra Clearing Handbook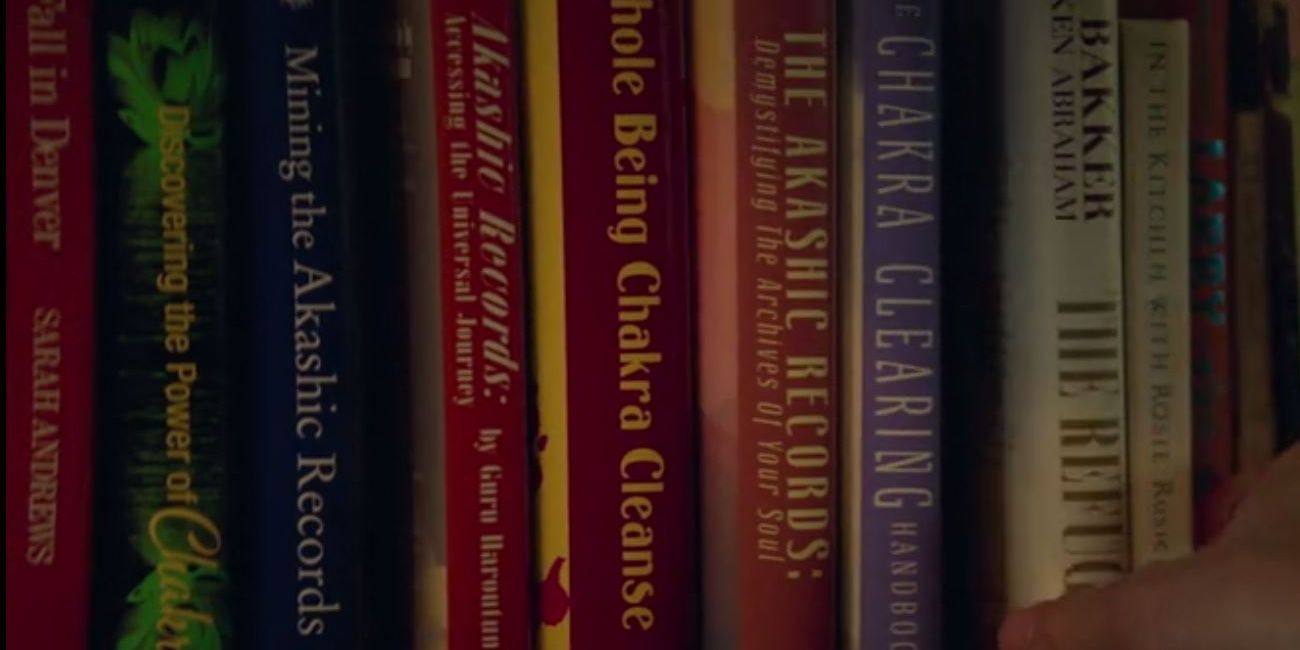 The bookstore Joe works in throughout season 2 is a small part of Anavrin, a supermarket based in L.A. As he stacks the bookshelf in the first episode, he laments the quality of books there compared to Mr. Mooney's bookstore from season 1.
Where Mooney's Rare and Used had classics from Cervantes, Anavrin has a guide to chakra clearing. The author of the book isn't shown, but if it's similar to other books on the topic, it's likely about spiritual practices for health, harmony, and inner peace; something Joe definitely needs at the time to work through his paranoia over the events of season 1.
9 The Akashic Records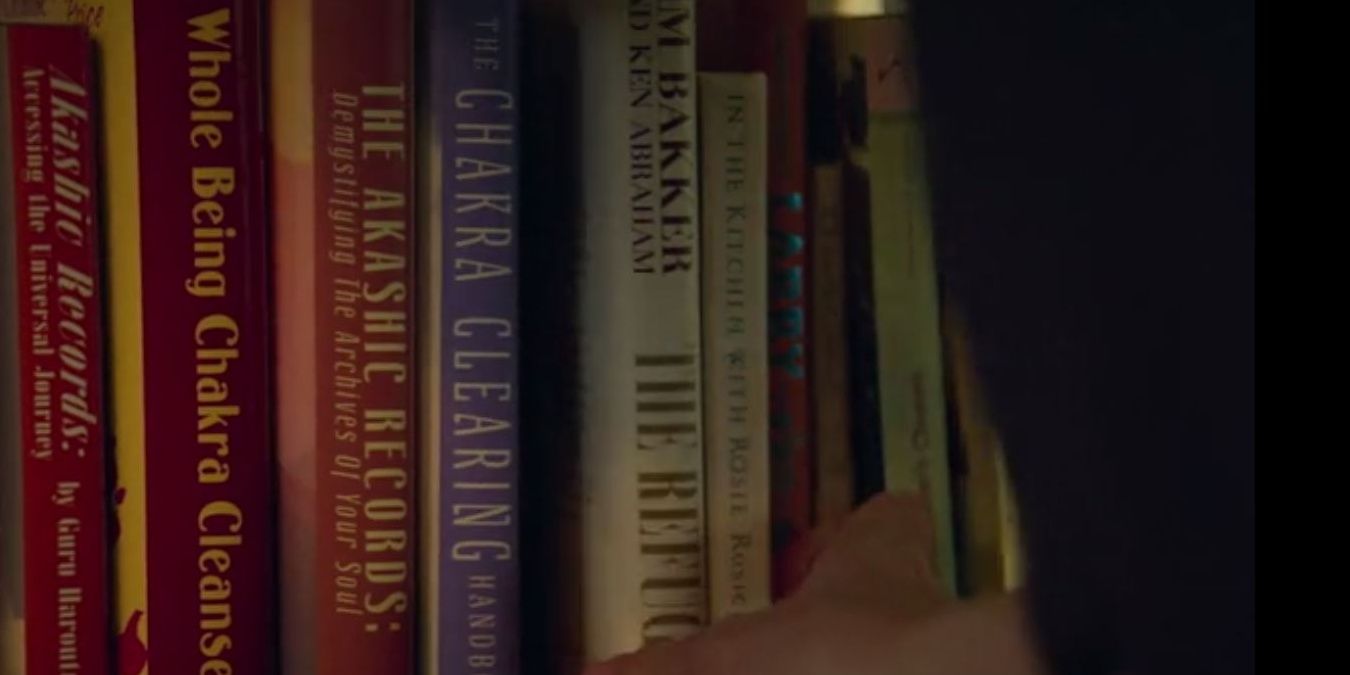 While he continues to mock the types of books his new safe space stores, Joe also mentions The Akashic records, which are seen as part of a collection of similar titles on the bookshelf he's arranging. It pains him that nothing from famous authors like Ralph Waldo Emerson is available, and in their place sits a shelf-full of Akashic Records.
The exact book he refers to here is The Akashic Records: Demystifying The Archives Of Your Soul. Like the chakra clearing book he mentions in the same episode, this seems like something he should actually read since his soul is tormented and his emotions and thoughts are all over the place over his murderous acts and Candace resurfacing.
8 Frankenstein – Mary Shelley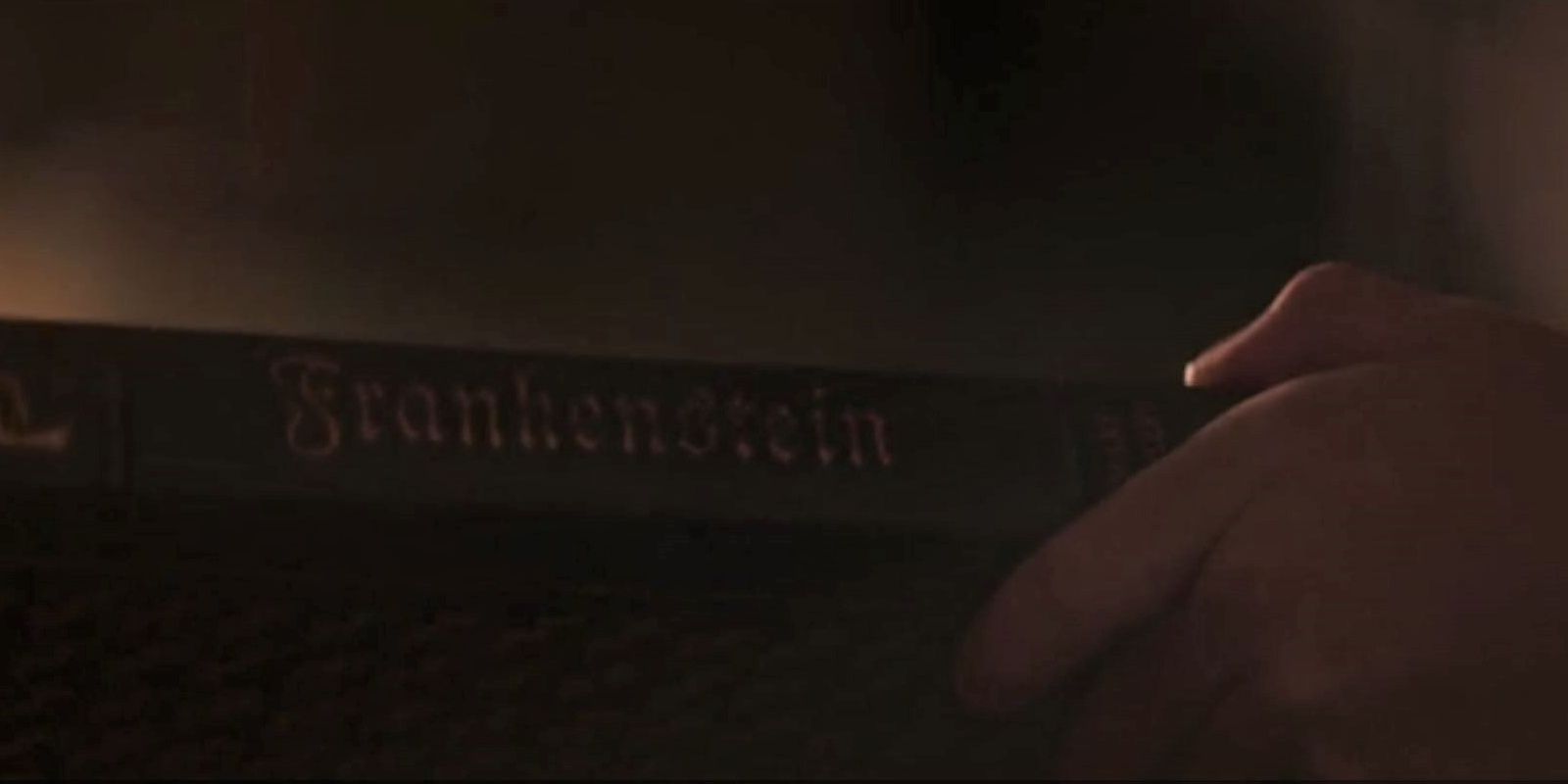 In the second episode of season 2, "The Last Nice Guy in New York," Paco complains about a werewolf book he's reading that the girls in his class are raving about. He, however, isn't impressed by it because it's more about love stuff than werewolf stuff.
Joe recommends Frankenstein instead, telling Paco the monster is really scary and cool but also not really the monster. In some ways, it seems like Joe identifies with this story. Although he is objectively wrong, Joe feels like all the bad things he does are justified, so they can't really be bad. Especially because he believes everything he does is out of love.
7 Desperate Characters – Paula Fox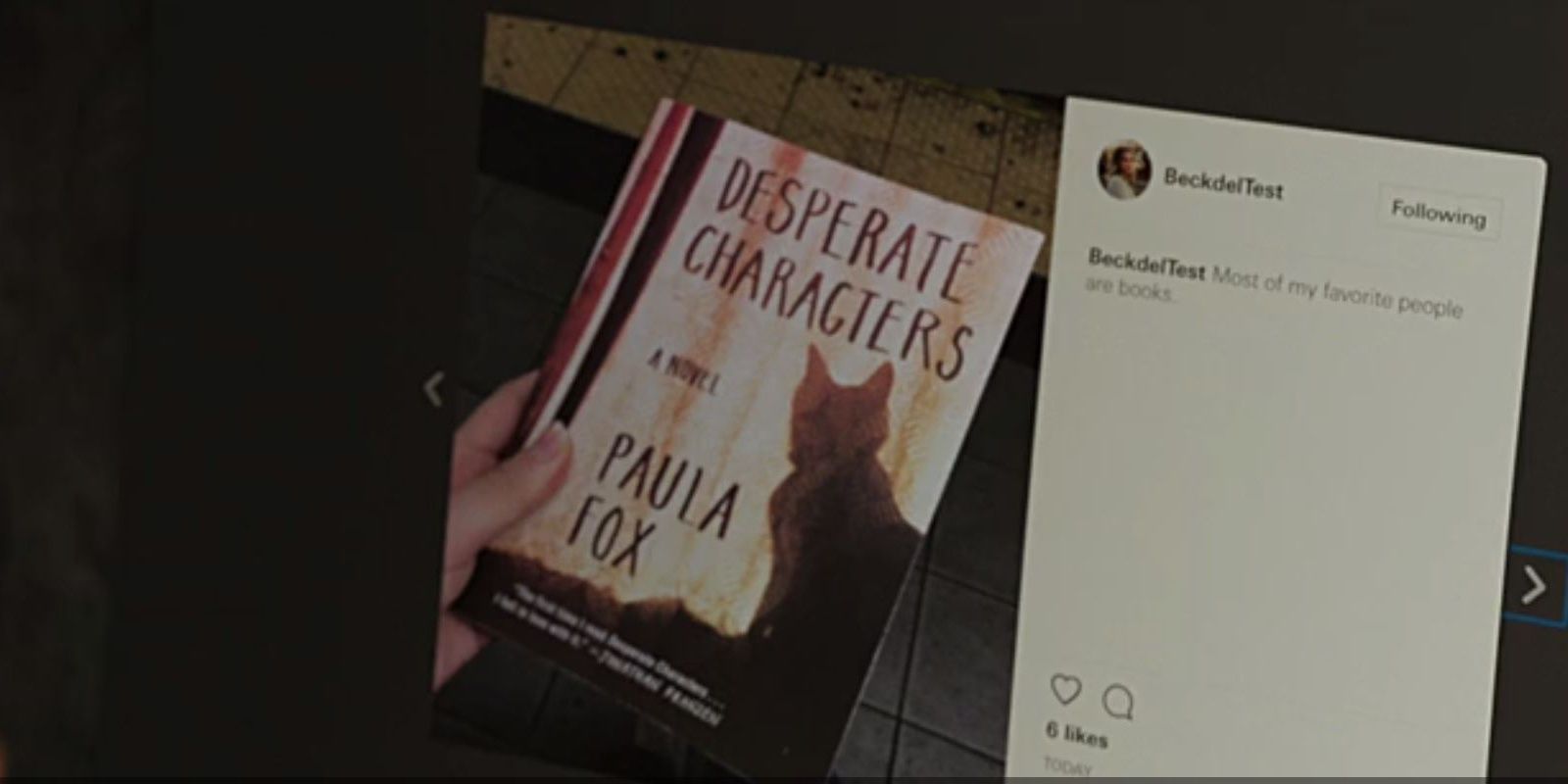 Desperate Characters is the first book Joe talks about in the pilot episode (not counting his vague references to Faulkner and Stephen King just before that). After meeting Beck, who asks for his help to find the section with Paula Fox's books, Joe recommends that particular title to her. She points out that she's heard of it before but worries it won't live up to the hype.
The book is about a couple, struggling with their marriage. In a lot of ways, it feels relatable even though the book was written way back in 1970 because marital struggles are a common thing to this day. Through symbolism involving a bite from a rabid cat, the book teaches its readers the importance of letting go of hurtful things and taking charge of their healing. It's a principle Joe uses to justify some of the crazy things he does in an effort to liberate Beck from her past and be a better person with him.
6 The 3 Musketeers – Alexandre Dumas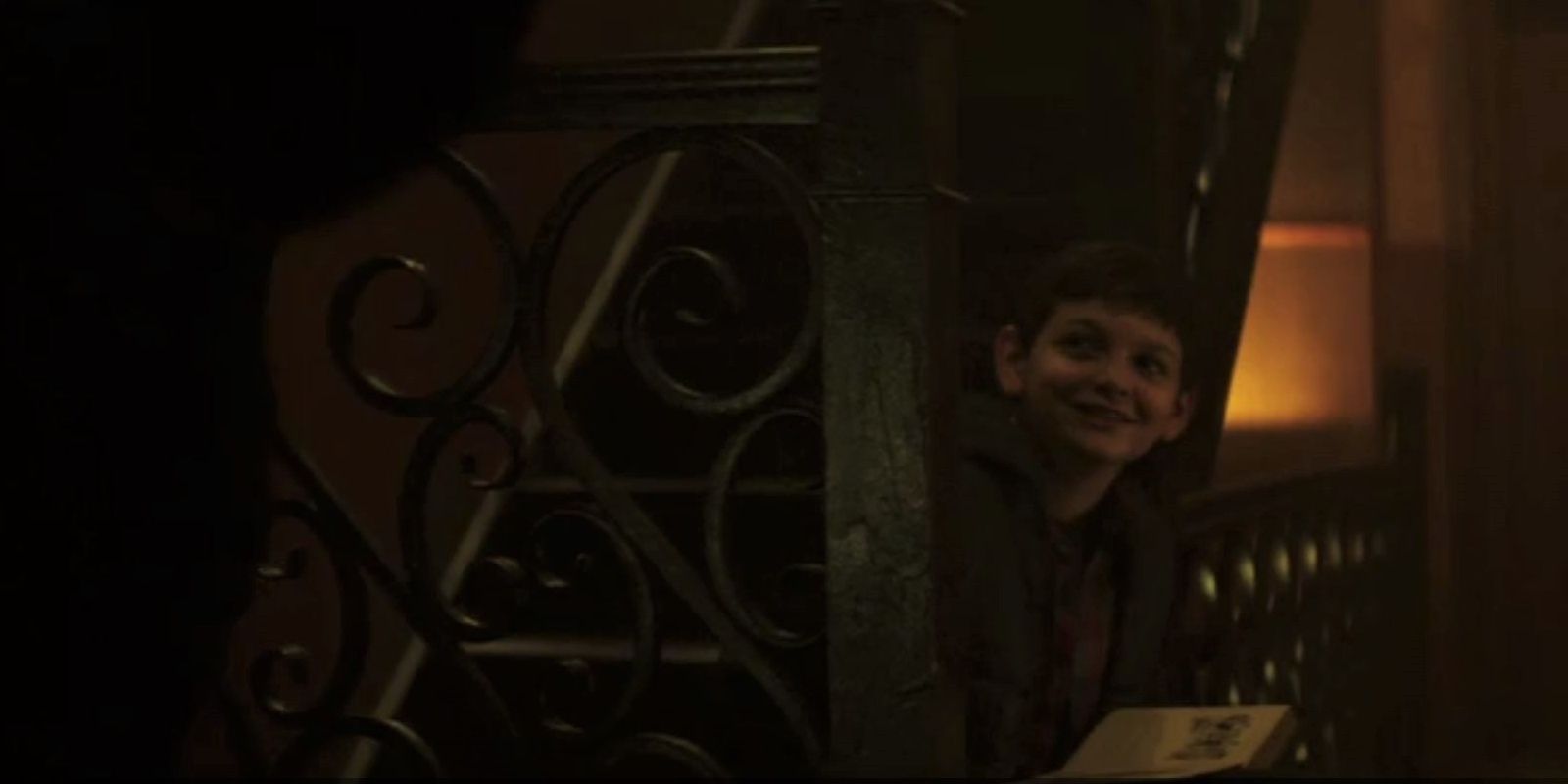 Joe quotes The 3 Musketeers a couple of times when he's talking to Paco; the line, "all for one and one for all," in particular. The book is one of the many that Joe lends to Paco, who thoroughly enjoys the historical adventure tale.
As a classic novel, it's one of those which people would brag about reading but it's also a fun, adventure tale that's rarely counted among pretentious reads. For Paco and Joe, it signifies their friendship and how Joe is always ready to help Paco and have his back when things get difficult at home.
5 The Count Of Monte Cristo – Alexandra Dumas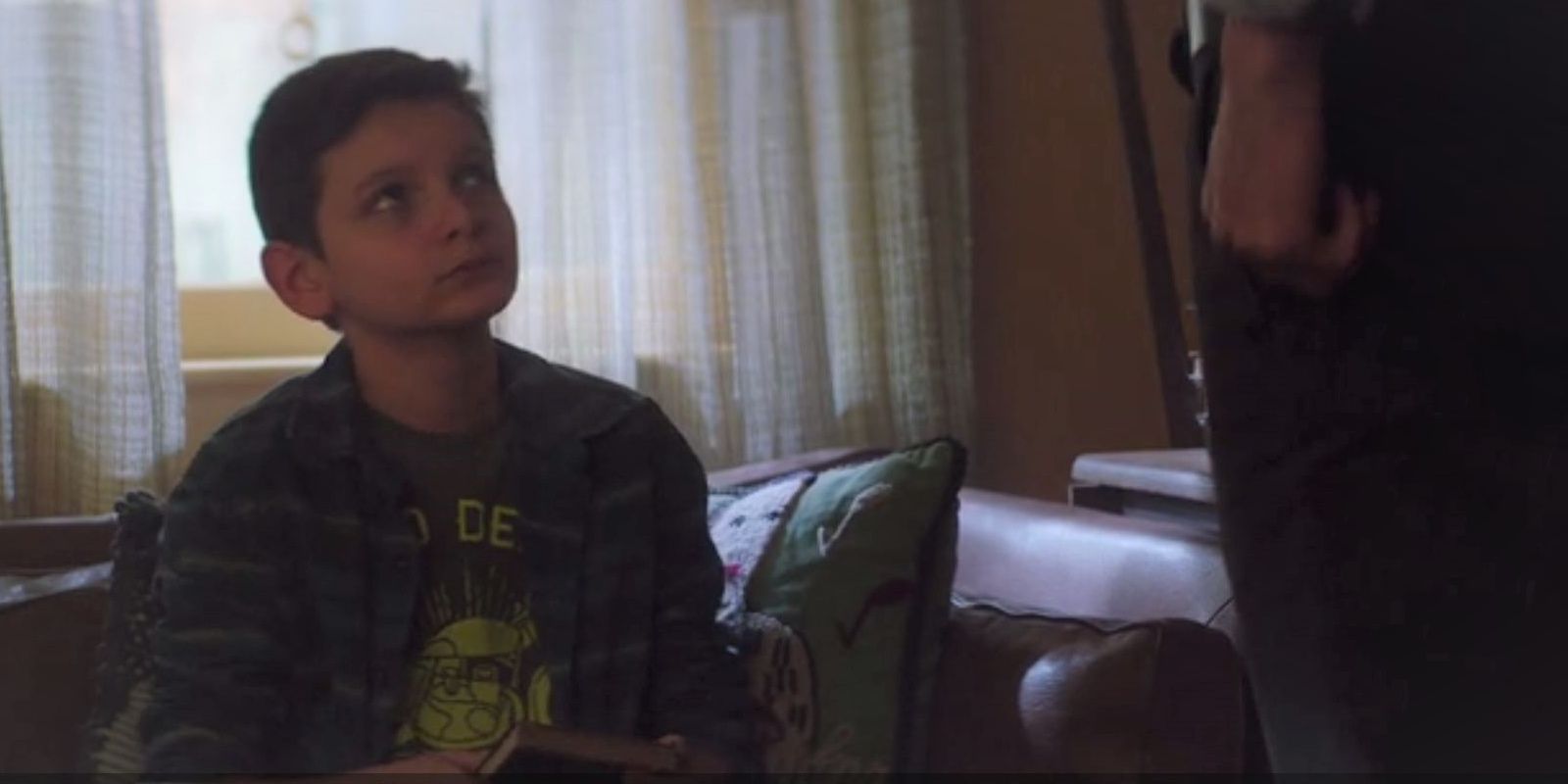 Paco's home life was a terrible one because of his mother's abusive boyfriend. In season 1 episode 5, "Living With the Enemy," Joe catches Paco secretly reading a book about the prosecution of minors. It's clear he's trying to find out what might happen if he stands up to the abusive boyfriend.
After Joe breaks down all the possible scenarios of what might happen if Paco goes through with it, he gives him The Count of Monte Cristo and tells him it's a book about revenge and living with the enemy, and most importantly—playing the long game. It's a principle Joe himself applies with Peaches at first.
4 The Master And Margarita – Mikhail Bulgakov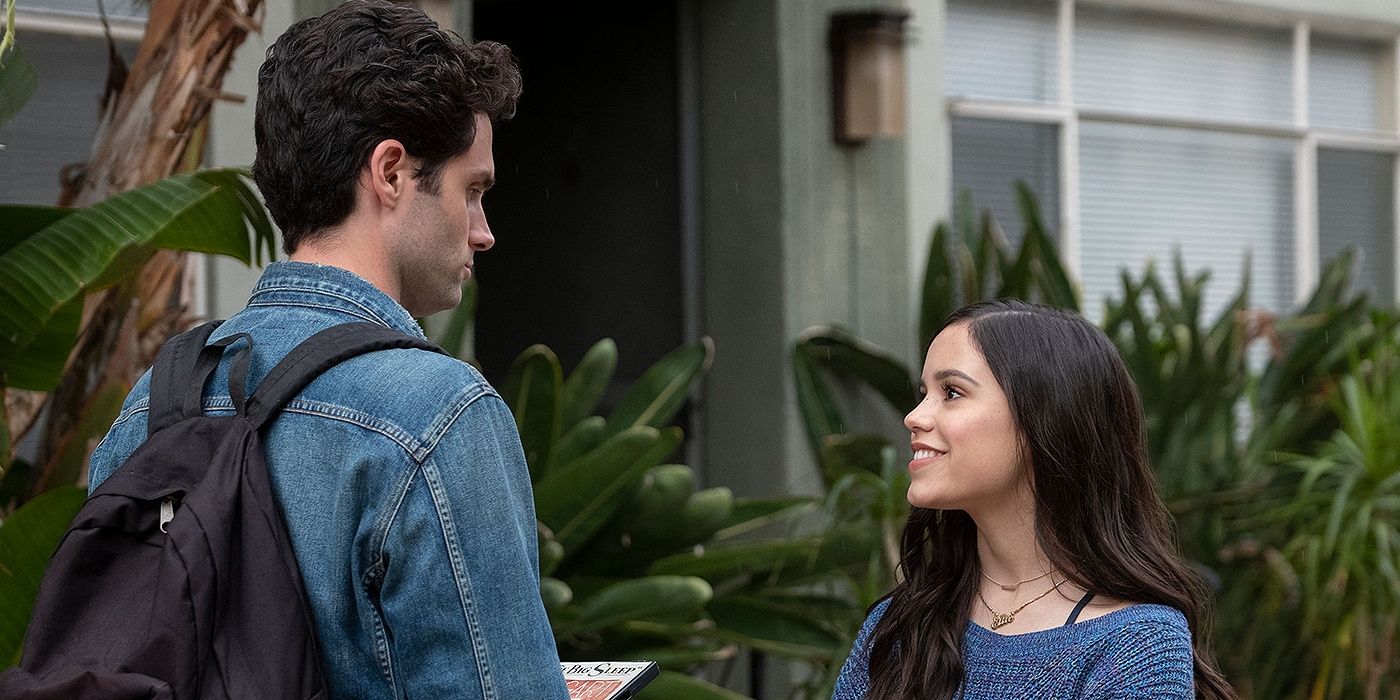 One thing that doesn't change about Joe in season 2 (other than holding people hostage in a weird box), is his love of reading and recommending books. The Master and Margarita is one of his recommendations for his teenage neighbor, Ellie, who strongly reminds him of Paco.
Like many other books Joe references in You, this one as he says, is dark, funny, and ambitious, and similar to most of the books mentioned, is combined with philosophical depth.
3 Don Quixote – Miguel de Cervantes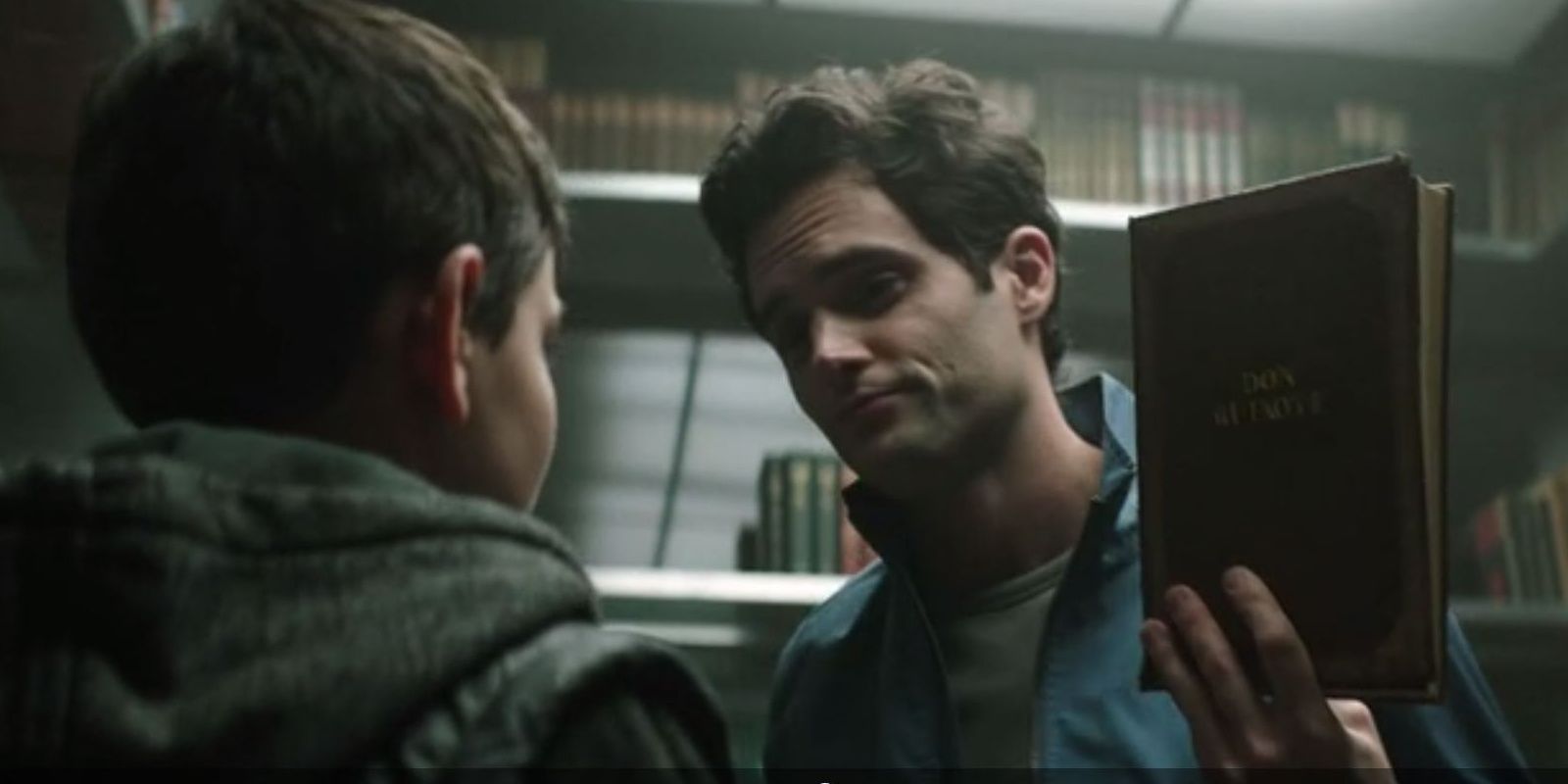 One of the few good things about Joe is his relationship with Paco, his neighbor's son. Due to the abusive relationship between Paco's mom and Ron, a parole officer, Paco often wallows outside the apartment. Joe tends to bring him food and books to comfort him.
Don Quixote is one of the books Joe gives to Paco, a tale of a young man who read so many novels with chivalrous men that he decided to be a knight and bring chivalry back. Joe also mentions the author in the first episode of season 2 when he's comparing the books in his current workplace with that of the bookstore he works in throughout season 1.
2 Crime And Punishment – Fyodor Dostoyevsky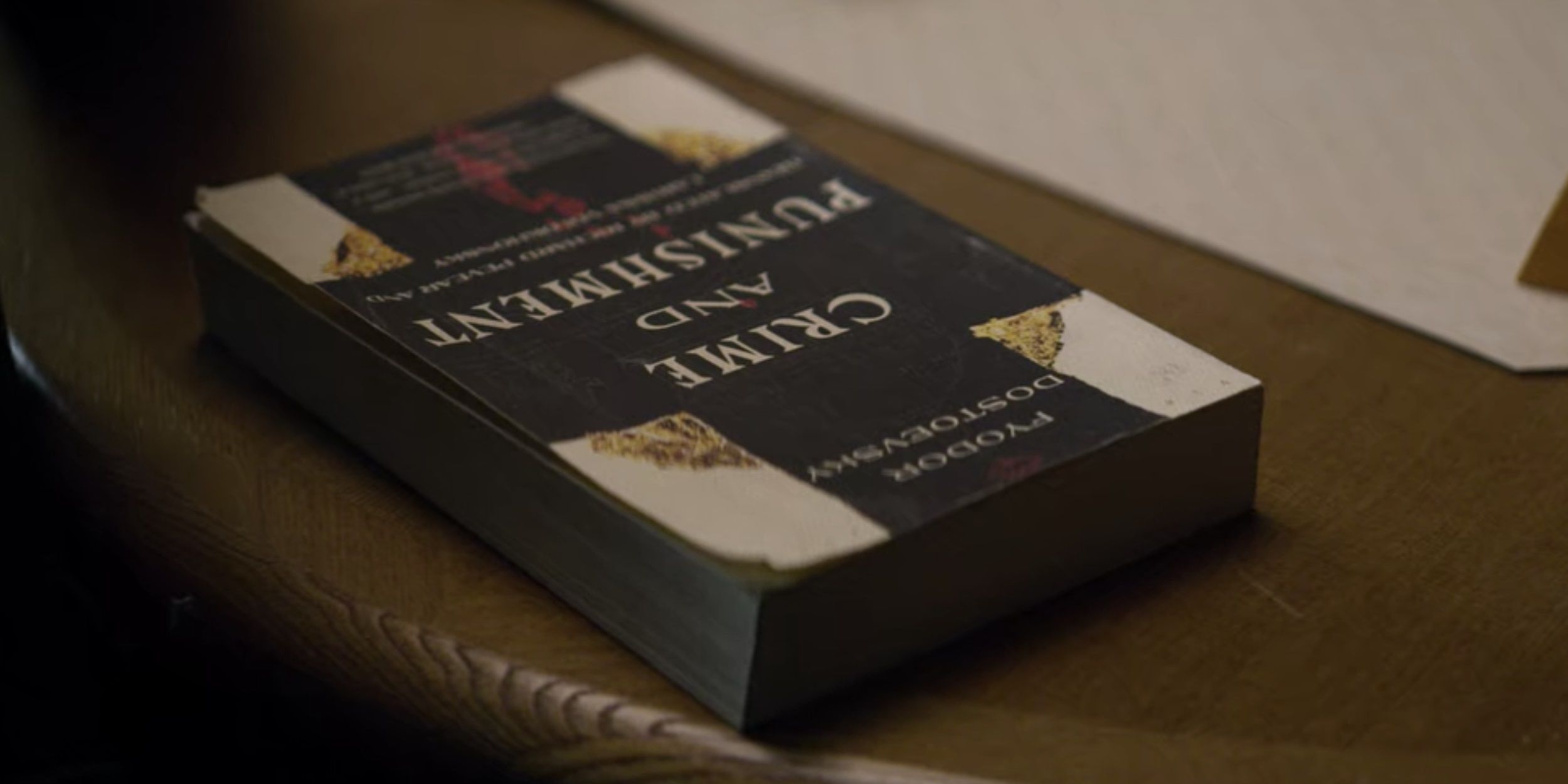 At the beginning of season 2, Joe is in a new city trying to be a new man and leave behind the ghosts of his murderous past. He intentionally pulls out a copy of Crime and Punishment at a job interview and uses his expert knowledge on books to charm his way into the job.
The book is fitting for Joe's current mental state as it focuses on moral dilemmas and philosophy. The protagonist of the book struggles with his fear and guilt over the old woman he killed, while Joe works on re-writing his story and identity to completely be free of his past and the fear and guilt it invokes.
1 Franny & Zooey – J.D. Salinger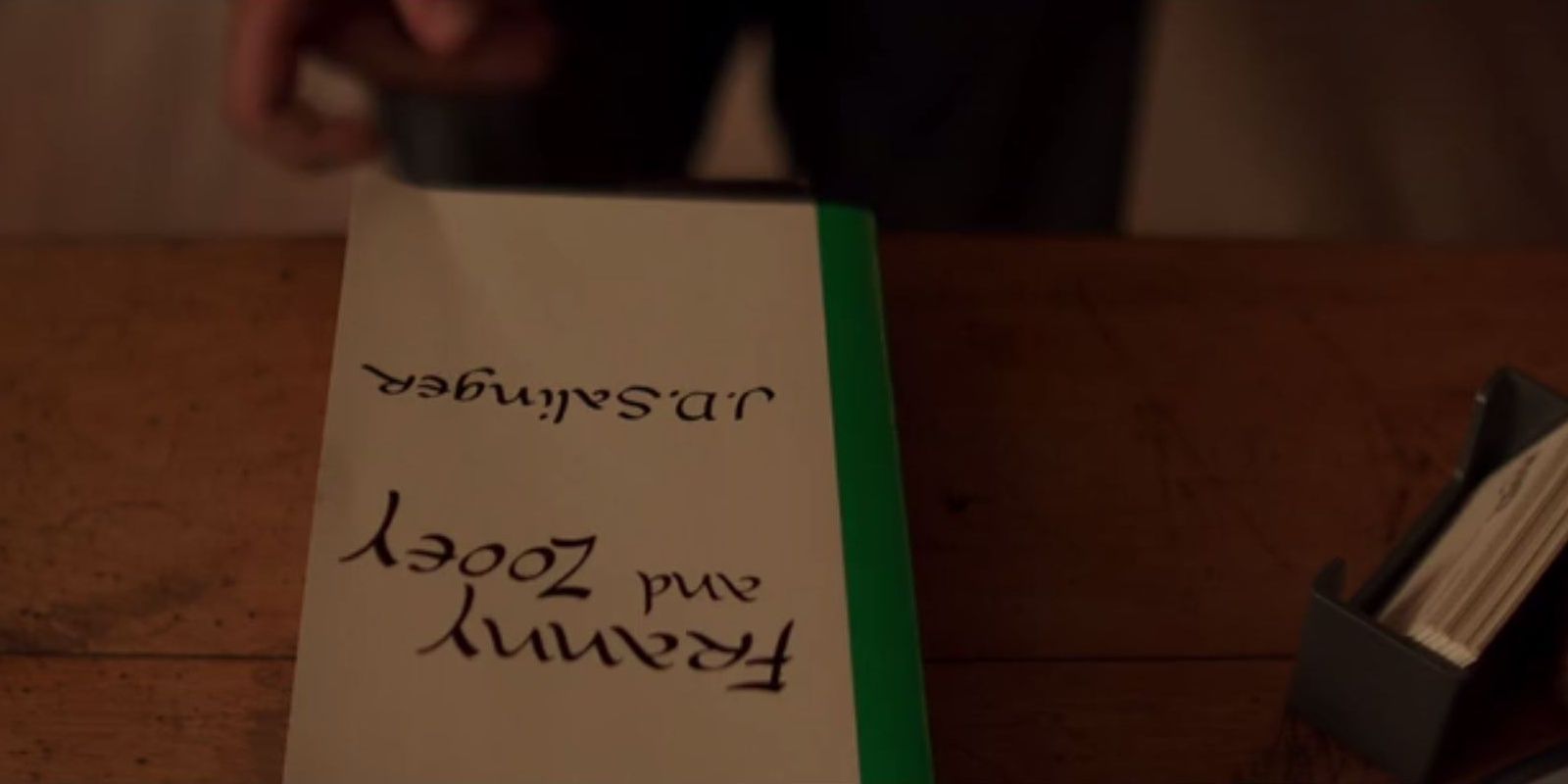 In the first episode, Joe points out a man who picked up the latest Dan Brown novel on his way into the bookstore. Instead of buying it right away, he spends a few more minutes looking around for another book. Joe tells Beck, another customer and later girlfriend turned murder victim, that even though the man's primary purchase is Dan Brown, he'll buy something else to feel legitimate, or in other words, something pretentious.
Sure enough, a few minutes later, the man rudely asks to be attended to and in addition to his Dan Brown novel, he's chosen J.D. Salinger's Franny and Zooey, which Joe notes in his captivating monologue, is only so he can feel respectable. This book reflects on religious philosophy and while some enjoy it, others have said Salinger's drawn-out dialogue and narration is a tad pretentious.
Link Source : https://screenrant.com/you-10-of-joes-literary-references-ranked-least-most-pretentious/