You Don't Actually Need Overwatch 2 To Keep Playing PvP
Overwatch 2 won't be required to continue playing PvP in the game, multiple parties clarify. Fans were initially confused after the announcement.
You Are Reading :You Dont Actually Need Overwatch 2 To Keep Playing PvP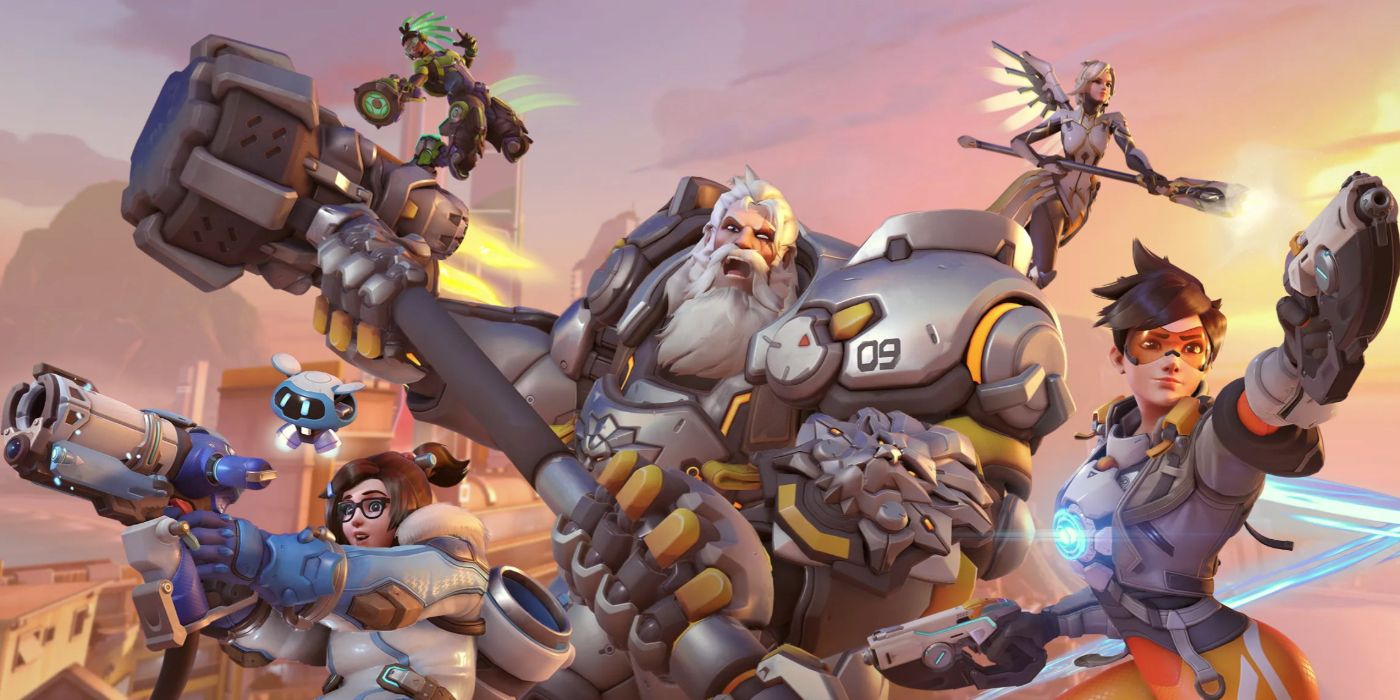 Although it is a whole new game, Overwatch 2 will not be required for fans of the original Overwatch to continue playing PvP modes once the second instalment in the franchise launches. Blizzard dropped a bombshell announcement at BlizzCon 2019 in the form of Overwatch 2, although leaks surrounding both that title and what would become Diablo 4 did manage to dull the excitement somewhat, as many fans were prepared for both titles. Vice President of Blizzard Entertainment Jeff Kaplan even acknowledged the leaks while on stage, stating that they were a negative experience for all the developers involved.
Even the leaks couldn't have ruined the Overwatch 2 official reveal trailer, however, which wowed fans with some beautiful cinematics, new character designs for old characters, and a story that seemed to indicate that the game's many heroes would soon be getting their own storylines and more development. That was confirmed later when Overwatch 2 was announced as having multiple different mission modes that would focus on characters as individuals, including PvE gameplay to help advance those narratives. Overwatch 2 will also be getting a brand new PvP mode in Push, although details on that mode, including how it will play out on an esports level, remain scarce. With Push confirmed to be included in Overwatch esports in general, however, fans began to wonder what that meant for the original game's PvP scene.
While the announcement wasn't initially clear, multiple sources have now confirmed that Overwatch 2 won't be a required purchase for those who want to play the original game's PvP. All of Overwatch 2's PvP content will also be coming to Overwatch 1. Players won't need to purchase the new game in order to access the new PvP modes, maps, or heroes. The only thing that players will be locked out of without purchase of Overwatch 2 is the game's new PvE content, which is the central focus of the upcoming title and why Blizzard evidently feels it is justified in announcing it as a new game rather than an expansion pack.
Blizzard's messaging hasn't been great on this: All of Overwatch 2's PvP content is in Overwatch 1. You don't need to buy Overwatch 2 to play the new PvP modes and maps. Heroes are also included. If you want to play the new PvE content, that's only in Overwatch 2.
Ultimately, both games will be unified in the PvP content they are getting, meaning fans won't be excluded from the multiplayer sections of the Overwatch experience. Kaplan even acknowledged during his presentation that the team was very adamant about not splitting Overwatch fans, which meant getting accessibility right. Overwatch 2 should be treated more like a PvE expansion of the game that comes with all of the other content present in Overwatch's multiplayer – an upgrade for fans who want more but not a must-own for those who simply enjoy playing the game's online multiplayer modes.
How long that remains the case is another question, however. It seems likely that Blizzard will eventually want to migrate fans all over to the newest version of Overwatch. For now, though, there are no announced plans to do so and the game doesn't even have a release date, so speculation on how it will affect the overall Overwatch experience will be ill-informed until more details come out closer to launch.
Link Source : https://screenrant.com/overwatch-2-pvp-modes-all-players-pve-expansion/