Young Rock Is Teasing Dwayne Johnson's Presidential Run – Theory Explained
Young Rock, the family sitcom about Dwayne Johnson's upbringing, could be paving the way for the actor to mount a presidential run. Here's why.
You Are Reading :Young Rock Is Teasing Dwayne Johnson's Presidential Run Theory Explained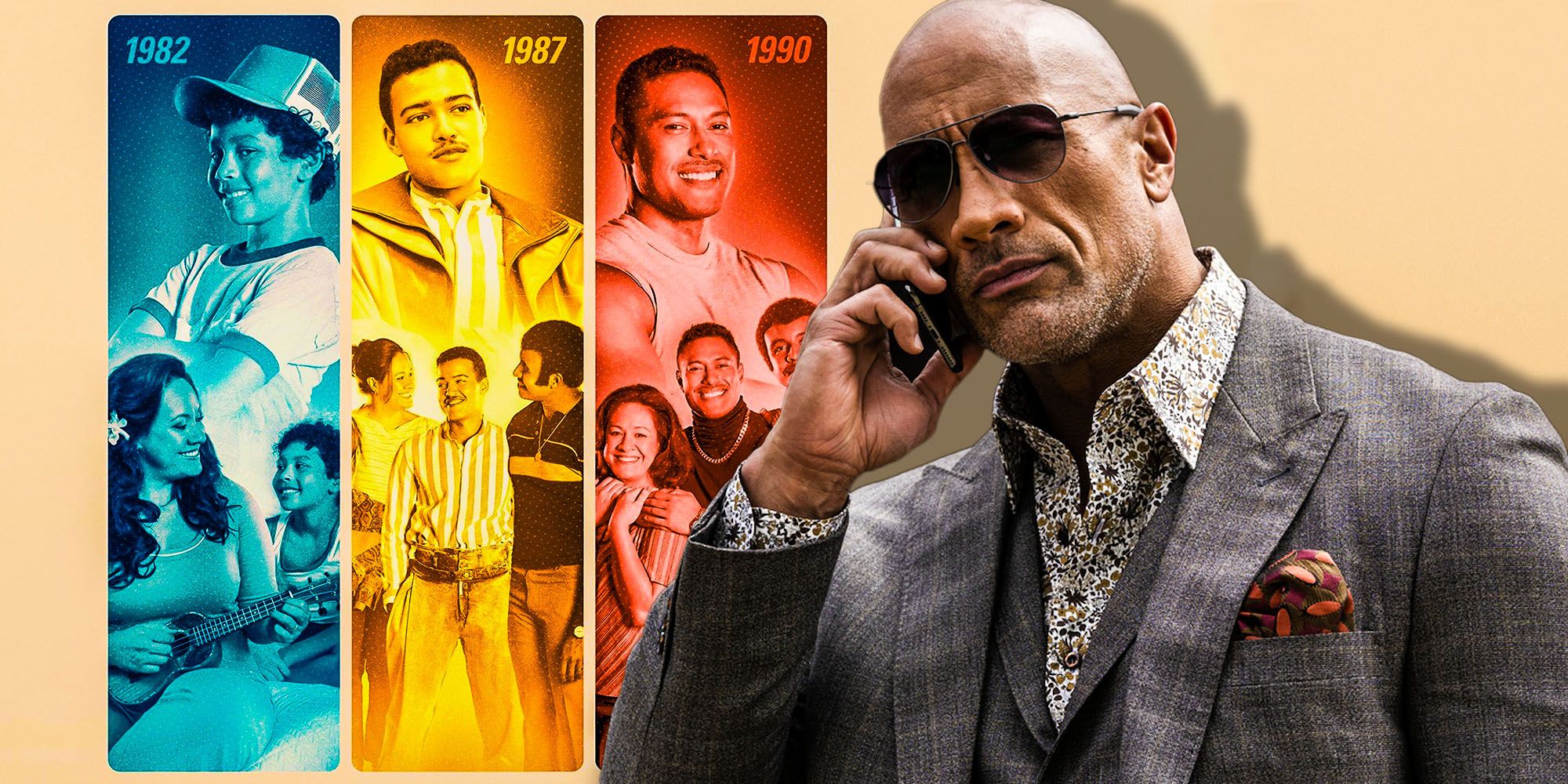 Young Rock is a family comedy inspired by the life of Dwayne Johnson, but it could also be teasing the actor's future run for president. The series, which is co-created by Johnson and Nahnatchka Khan, centers around the childhood of the WWE legend. But in the premiere episode, a lot of time is spent on the storyline of Johnson mounting a bid for U.S. president. The episode, titled "Working the Gimmick", begins in 2032. Johnson has won the primary elections of his political party, which goes unnamed, and he's interviewed by fellow actor Randall Park. Except that, in the universe of Young Rock, Park has transitioned away from acting to become a journalist.
This might seem, at first glance, like an amusing conceit to draw interest in a debuting show. However, it tracks with the sentiments that Johnson has expressed publicly for the past few years. Back in May 2017, when rumors intensified that Johnson was open to politics, The Rock said a run for President was a possibility. He's largely maintained that stance since and, while promoting Young Rock recently, Johnson affirmed that he was open to a presidential run. Though, he added, it would depend on what the people wanted.
"Working the Gimmick" offers a glimpse of what it would look if the Hobbs & Shaw star did move into the political realm. He gives a typically charming interview to Park, reminiscing about his formative years and talking about what he learned from the wrestlers that make appearances in Young Rock. Depicted as a fan and a friend to of Johnson's, Park asks about the thorny aspects of the candidate's youth. This includes Johnson's troubles with the law and other poor choices he's made along the way. The interviewee doesn't shy away from the questions, answering them with honesty and humility. It's obvious how this would help Johnson's presidential prospects in real life: It presents the actor in a positive light and it neutralizes potentially uncomfortable subjects that might hamper his chances at getting votes. It familiarizes The Rock to viewers that may choose to support him, politically, down the road.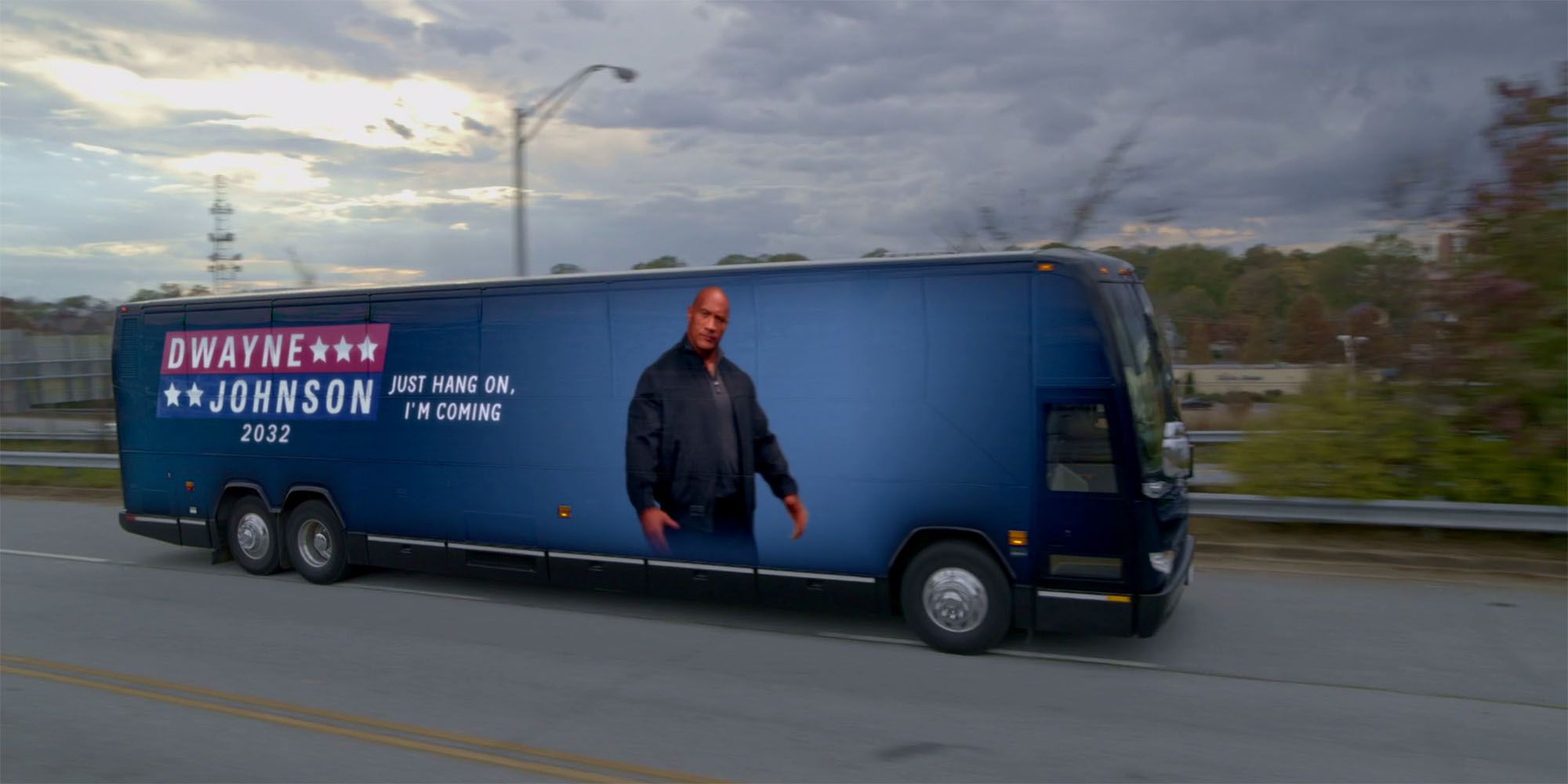 As a political strategy, it's quite clever. As an episode of television, however, the debut installment of Young Rock comes across as a little disjointed because of how it unfolds like a stealth political ad. Critics and audiences alike have observed that the comedy works well when it focuses on Johnson's recollections, whether he's thinking back to a memory of being 10 years old or an 18 year-old starting off in college. The political storyline doesn't combine neatly with the rest of the series, coming across as more jarring than anything.
In fairness, pilot episodes are often imperfect examples of what a series is capable of. As it continues, it's possible Young Rock will more firmly find its groove. But, even then, there are a number of ways that Johnson could have cameoed as himself without the meta-commentary on his presidential aspirations. Everybody Hates Chris and the more recent Young Sheldon are similar comedies, centered around the memories of a notable figure, and neither required a potentially distracting framing device.
While it's too soon to tell what the endgame will be regarding the fictional presidential campaign, it seems as though the story will continue to have some prominence. Rosario Dawson will appear in the sitcom as a character that's integral to Johnson's campaign. It's also been teased that politicians, like Senator Elizabeth Warren, could show up in a guest role among the cast of Young Rock if season 2 happens. Given all of these factors, it's understandable to wonder whether there's more to the family comedy than meets the eye.
Link Source : https://screenrant.com/young-rock-dwayne-johnson-presidential-run-2024-theory/