Young Sheldon Dismissing George's Pep Talk Makes TBBT's Nobel Twist Weirder
Sheldon dismissing his father's football pep talk in Young Sheldon makes George's role in his Nobel win in The Big Bang Theory even weirder.
You Are Reading :Young Sheldon Dismissing Georges Pep Talk Makes TBBTs Nobel Twist Weirder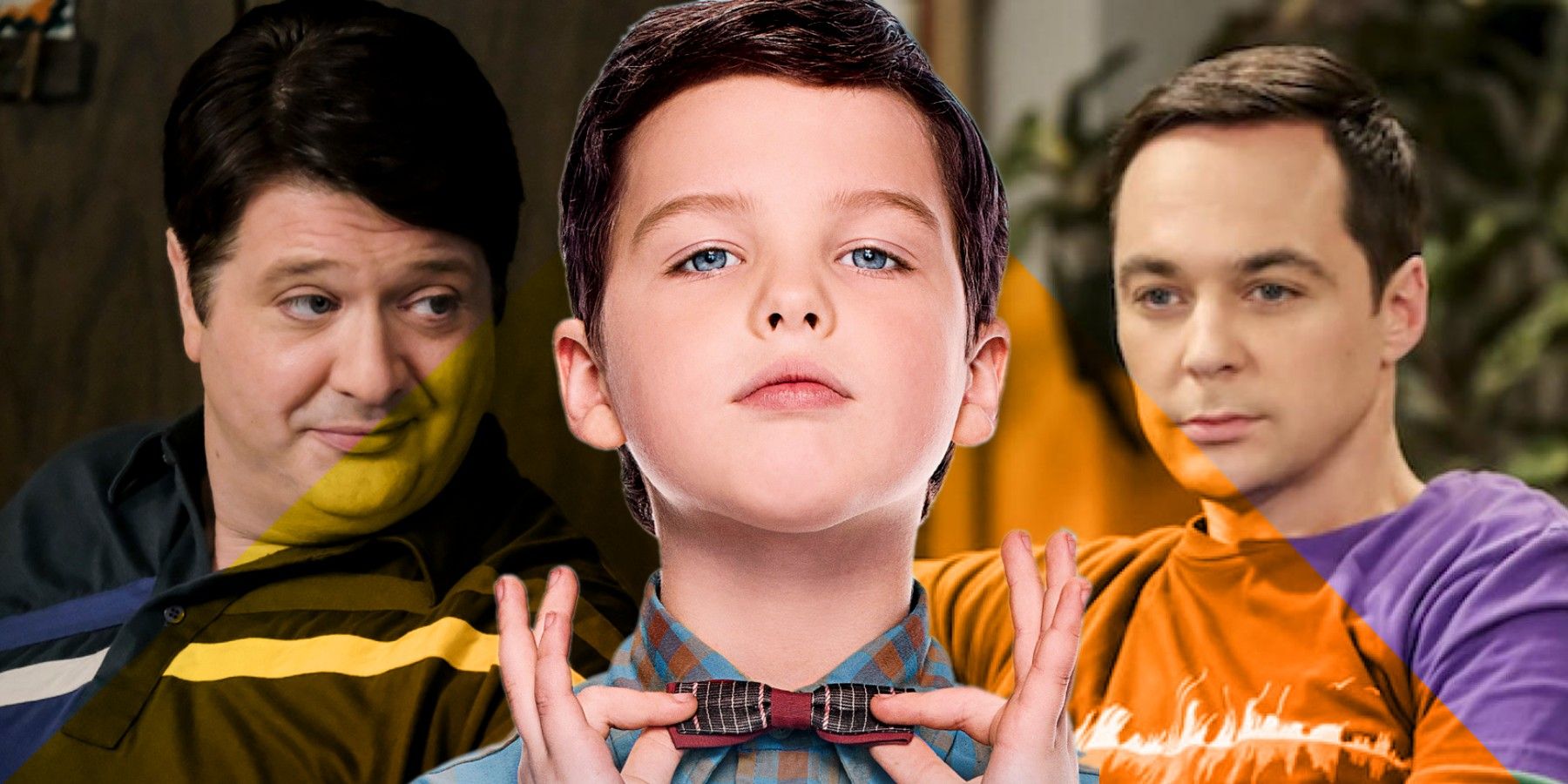 Warning! SPOILERS Young Sheldon season 5, episode 7
Sheldon (Iain Armitage) refusing his dad's football pep talk in Young Sheldon season 5 makes George's role in his Nobel Prize in Physics win in The Big Bang Theory weirder. Before the CBS spin-off show was greenlit, the Coopers had already been established in The Big Bang Theory. All of Sheldon's (Jim Parsons) family members came to visit him in Pasadena at one point, except for his father, who was already dead at that point. Despite that, George still became instrumental in Sheldon achieving his goal of winning the Nobel Prize.
There's an obvious disconnect between Young Sheldon and The Big Bang Theory when it comes to the depiction of Sheldon's family, especially with the Cooper patriarch. In the original series, he was described as a lazy, no-good father who was always drunk. Both Sheldon (Jim Parsons) and Mary (Laurie Metcalf) always criticized him for his behavior, yet in the prequel, he is actually a decent man who appears dedicated to his wife and children. Granted, he's not perfect, but Young Sheldon's George is far from the negligent parent that he was painted as in The Big Bang Theory. However, later on in its run, The Big Bang Theory actually started softening its depiction of George, as seen in its one and only crossover episode with its spinoff.
After Sheldon and Amy (Mayim Bialik) started to get discouraged about the bid for the Nobel Prize, he came across a home video of his dad giving a pep talk to his football team. Sheldon took this as an indirect way of his dead father trying to motivate him during one of his lowest points. With a renewed sense of purpose, he and his wife pushed for their bid, which ultimately became a success. However, in Young Sheldon season 5, episode 7 titled "An Introduction to Engineering and a Glob of Hair Gel," the younger version of himself didn't even want to listen to one of George's signature pep talks. While struggling in his engineering class, Sheldon's dad tried talking to Professor Boucher (guest star Lance Reddick) who pointed out that coddling the socially inept genius would do him no good. Agreeing with this sentiment, George came home and as he was about to give his son some advice, Sheldon stopped him and said that he didn't want to hear "another football pep talk."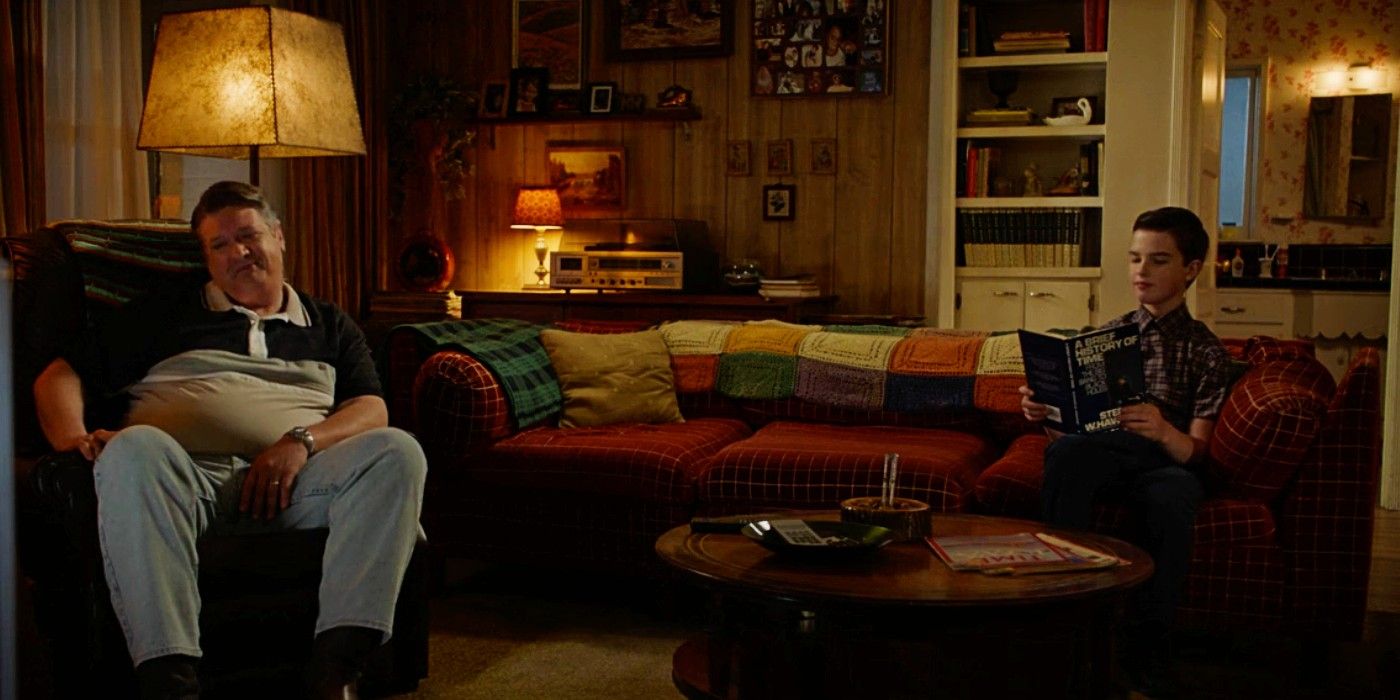 This could be just a case of Sheldon not appreciating the importance of his dad's motivational speeches that he never thought would one day help pave the way for him to win a Nobel Prize. What makes this more interesting is the fact that adult Sheldon was actually narrating not just the whole episode — as he always does — but this particular moment. During the Young Sheldon outing's opening voice-over, he already mentioned his Nobel Prize medal as he bickered with Howard Wolowitz (Simon Helberg). Yet, there's no acknowledgment on his end that his younger self made a mistake for dismissing George's attempt at another football pep talk. In the preceding few episodes, adult Sheldon has been retrospective when it came to his dad. In Young Sheldon season 4, he confessed that he regretted not telling George how much he loved him. He also admitted that while his dad wasn't the greatest, they weren't great kids to him either. It's odd then that he didn't have a comment this time.
Adult Sheldon noting of his younger self's regretful mistake towards his dad in Young Sheldon season 5 would've continued the show's attempt to fix George's image. Despite laying the groundwork for his cheating scandal, the spin-off is also making strides in double-downing on the idea that he's a great father. It can be remembered that in The Big Bang Theory, it was revealed that Sheldon caught him having sexual relations with another woman. The spin-off has danced around the idea for years, but given the timeline provided, it has no choice but to eventually tackle the controversial plotline.
Link Source : https://screenrant.com/young-sheldon-george-pep-talk-tbbt-nobel-prize/